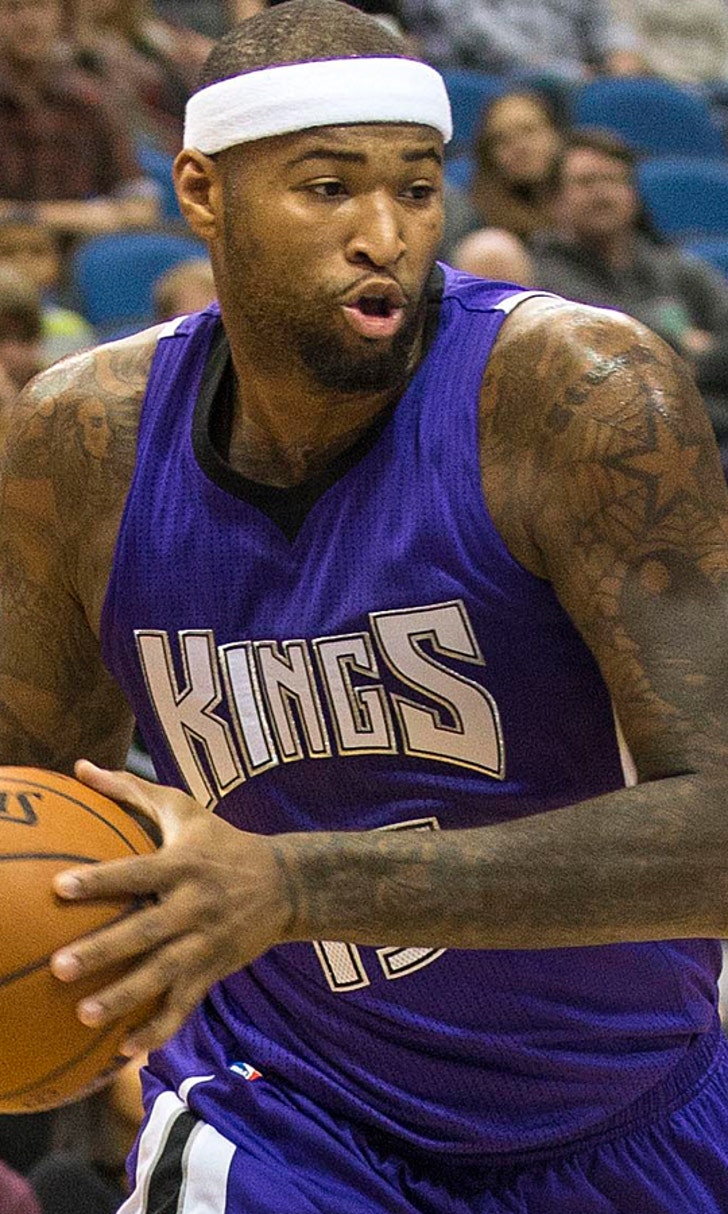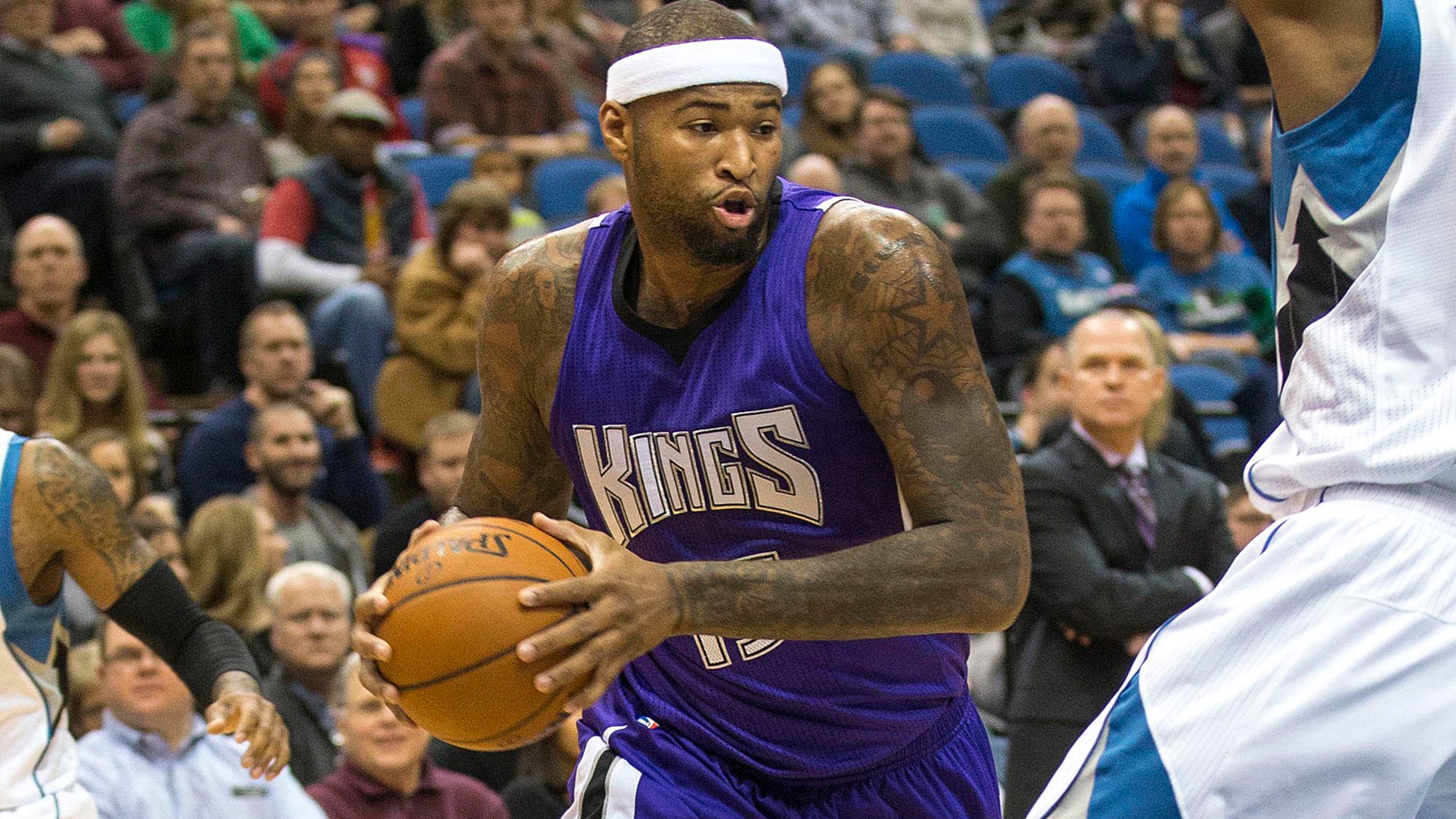 Bucks vs. Kings preview
BY foxsports • December 18, 2014
The Sacramento Kings are certainly familiar with how difficult it can be to deal with adversity, which is something the Milwaukee Bucks will now have to overcome without Jabari Parker.
As the visiting Bucks try to avoid falling to 0-2 since losing their star rookie, the reeling Kings seek their first win under interim coach Tyrone Corbin on Thursday night when DeMarcus Cousins is expected to return.
In its first game since finding out Parker would be out for the season, Milwaukee (13-13) had its two-game winning streak end in Wednesday's 104-97 loss to Portland in the second of a four-game western trip.
Parker tore the anterior cruciate ligament in his left knee in the Bucks' 96-94 win in Phoenix on Monday. The second overall pick in this year's draft was second among rookies with 12.3 points per game and third with 5.5 rebounds.
"It's big," coach Jason Kidd said. "You talk about a guy who is a big part of our team. ... Great kid, on and off the court."
Jared Dudley filled in Wednesday with his first start since Nov. 16, but he finished with three points and four fouls.
The Bucks received another scare when starting forward Giannis Antetokounmpo suffered a left ankle sprain in the first half. The 6-foot-11 Antetokounmpo, averaging 12.2 points and 5.9 rebounds heading into the contest, had his ankle taped during the break and wanted to go back in for the third quarter.
"It's always tough," Kidd said. "You never want to see anyone get hurt. It's part of the game, but back-to-back injuries to your two youngest players can make you a little nervous."
Milwaukee is hoping to avert a slide much like Sacramento has endured without its star big man. The Kings (11-14) opened with nine wins in their first 14 games, but they've dropped eight of 10 since Cousins has been sidelined with viral meningitis.
Cousins, however, practiced earlier this week and plans to play against the Bucks. He's averaging career highs of 23.5 points and 12.6 rebounds in 15 games and has scored 25.7 on 68.9 percent shooting in his last three meetings with Milwaukee.
"Minutes will be (his biggest limitation)," Corbin told the team's official website. "With being out so long ... we might have to play him in short spurts there for a while until we see how he responds, but it will be a pleasure to get him back on the court."
Sacramento was limited to 38 second-half points and committed 19 turnovers overall Tuesday in a 104-92 home loss to Oklahoma City in its first game following the firing of coach Michael Malone.
Rudy Gay finished with 22 points, but fellow frontcourt starters Jason Thompson and Reggie Evans combined to score 10 on 5-of-14 shooting as the Kings dropped their fourth in a row.
The Kings should receive a boost at both ends of the floor if Cousins does return. They averaged 102.1 points while giving up 100.1 in first 15 games with him, but have scored 98.3 and allowed 103.4 in the 10 without him.
Milwaukee has scored 96.5 per game in its last two games after averaging 105.1 while reaching the century mark in nine consecutive contests. Brandon Knight has been a bright spot, averaging 22.0 points over his past three.
Cousins had 32 points and 12 rebounds and Gay scored 24 in Sacramento's 124-107 home win in the most recent meeting March 23. Gay totaled 46 points to help the Kings win both matchups last season by an average of 15.5 points.
---