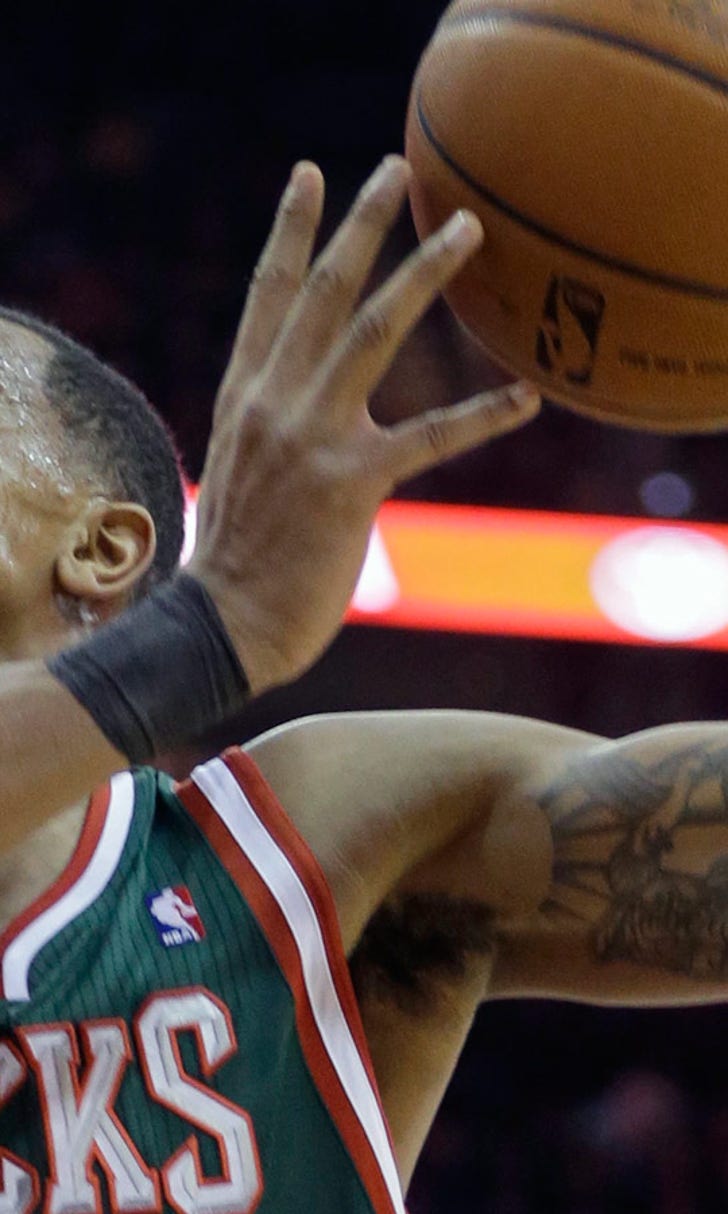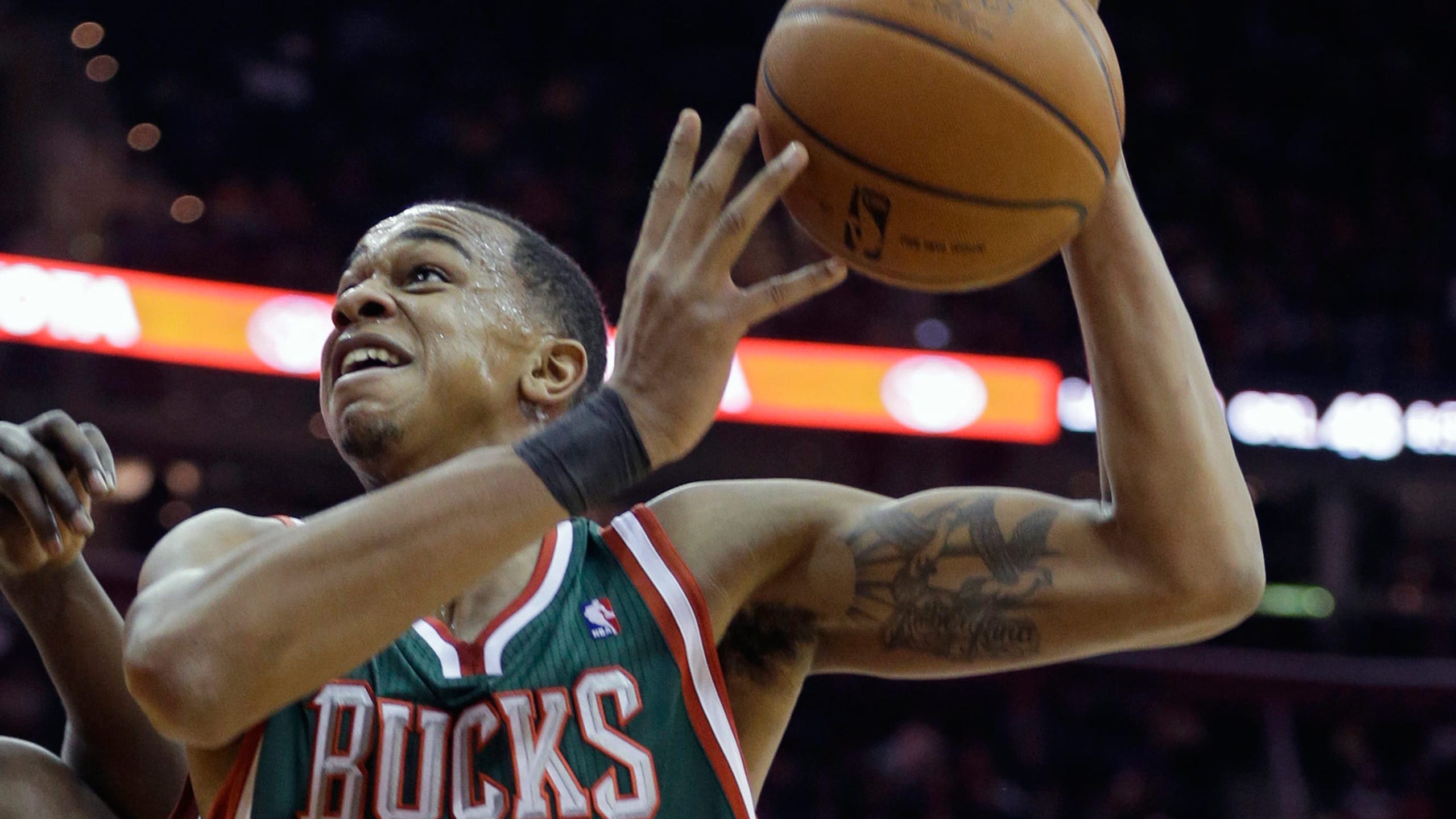 Bucks Tuesday: Henson expected back as front line finally healthy
BY foxsports • February 4, 2014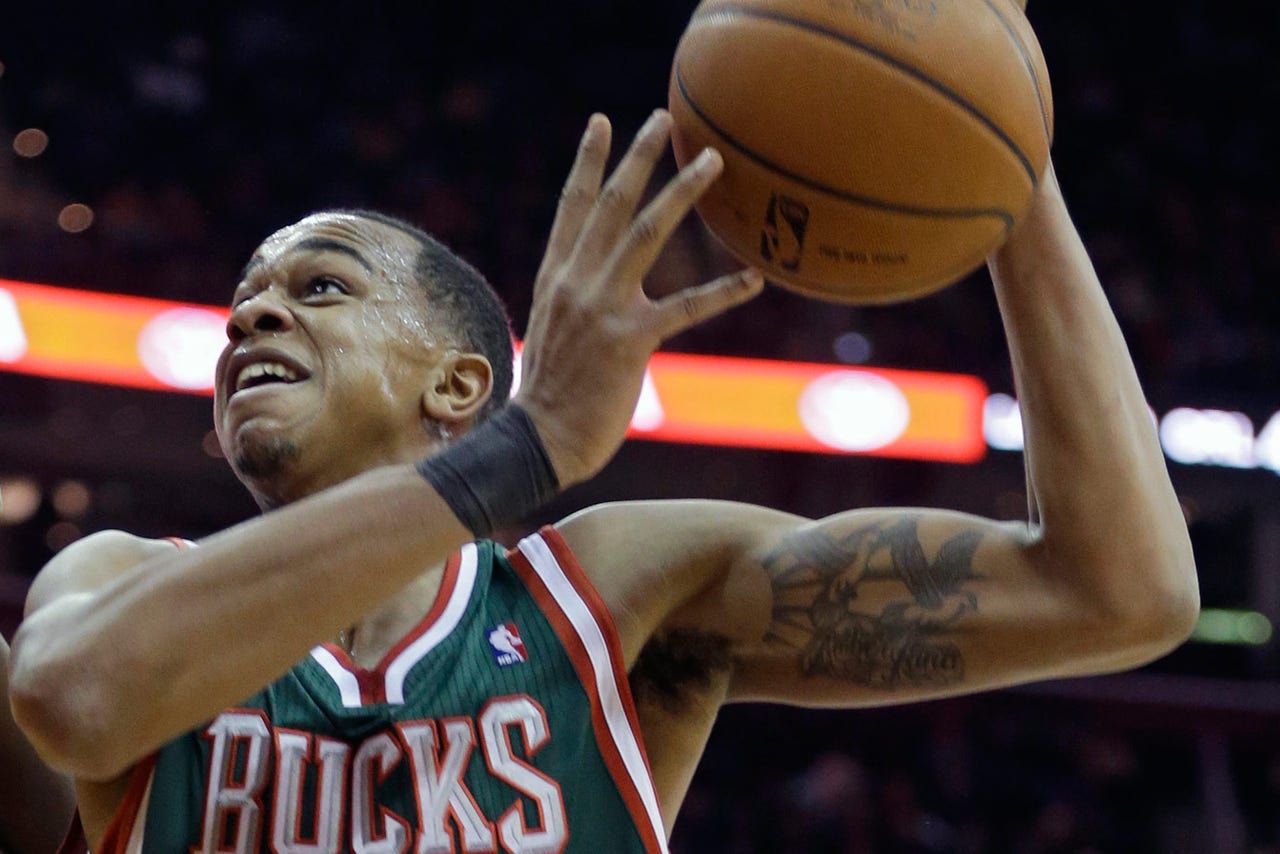 ST. FRANCIS, Wis. -- The Milwaukee Bucks have yet to have their full complement of big men healthy together for a single game this season, but that may be changing in the near future.
Bucks forward John Henson returned to practice Tuesday after missing the last three games with a sprained right wrist. Barring any last-minute setbacks, Henson will play Wednesday when the Bucks visit Denver.
"I practiced, so hopefully I'll be cleared tomorrow," Henson said following Tuesday's practice at the Cousins Center. "That's kind of the plan. I've been playing with it for a long time but I kept aggravating it, so I decided to sit out and let it heal up and let it stop swelling."
Henson said he initially hurt the wrist Jan. 18 in Houston but played in Milwaukee's next six games.  He'll test the wrist again at Wednesday's shootaround before knowing if he'll play against the Nuggets.
"Now it's fine," Henson said. "I'm shooting now and it doesn't really hurt."
Bucks coach Larry Drew didn't see anything that would lead him to believe the wrist was holding Henson back on the court.
"He didn't look like he had any problems with it," Drew said. "I didn't hear any complaints about it. We made it a non-contact day purposely. We have some guys banged up and we certainly don't want any kind of a setback with John as far as the hand is concern."
While Ekpe Udoh is expected to miss Wednesday's game with a sprained left ankle, he appears as if he's nearing a return. The reserve forward did some work on the stationary bike and then went through shooting drills on the court after practice.
Whenever Udoh and Henson both return, Drew will have those two plus Larry Sanders, Ersan Ilyasova, Zaza Pachulia and Miroslav Raduljica all healthy for the first time all season. Udoh started the season injured, while Sanders then missed six weeks with a thumb injury.  Pachulia was out with a broken foot when Sanders came back, and Henson and Udoh were sidelined when Pachulia was able to return. 
"That will be real nice," Drew said. "Getting John back and allowing John to play what I think is his natural position at the four. Now with Zaza back, I can play him at his natural position of the five. Zaza brings the size and the bulk and the physical presence with his style of play. John is more finesse. Not saying he won't go against power forwards that are strong guys, he is, but I think he feels more comfortable at the four spot rather than the five."
Sanders and Ilyasova will likely continue to start with Henson and Pachulia being the top options off the bench. Despite showing well when he has played, Drew says Raduljica will go back to the role he was expected to be in at the start of the season.
"He just has to stay ready," Drew said of Raduljica. "That's kind of the nature of the beast in our league for young guys who don't go into situations where they can play consistent minutes. It's just unfortunate. But the pro that he's been, just stay ready. You don't know what is going to happen.
"The most important thing is for him to maintain conditioning and just to stay ready in the event his time is called again."
Injury update: Bucks forward Caron Butler was scheduled to see the doctor Wednesday afternoon to further evaluate the sprained left ankle he suffered in the fourth quarter of Monday's victory over New York.
Butler, who is averaging 10.5 points and 4.6 rebounds per game, is not accompanying the team to Denver.
After sitting on the bench in street clothes Monday, guard O.J. Mayo was not with the team Tuesday due to the same illness that has kept him out for most of the past two weeks. Mayo will not be available to the Bucks on Wednesday, meaning he'll miss his sixth straight game with what's been described as the flu.
Seldom-used reserve guard Gary Neal left practice Tuesday after his back stiffened up. Neal didn't play against the Knicks on Monday.
Follow Andrew Gruman on Twitter
---