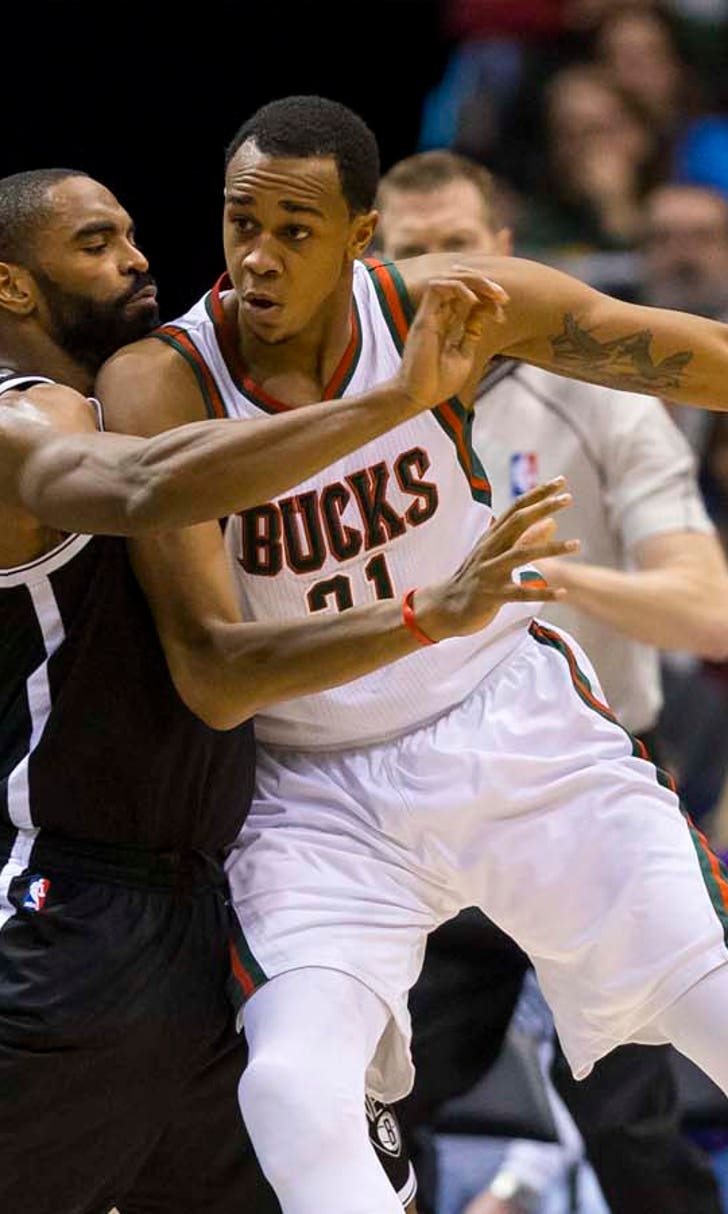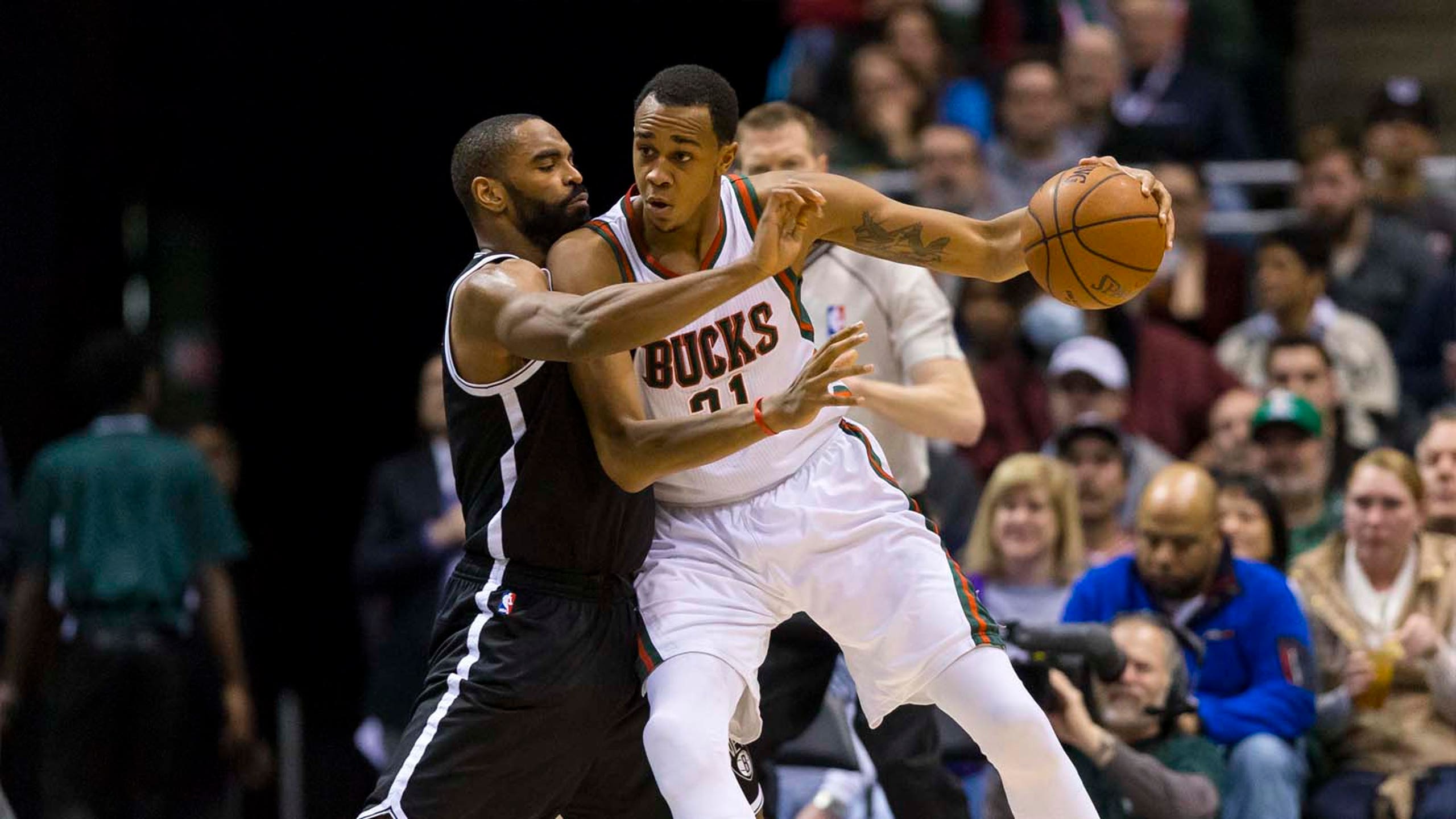 Bucks overcome slow start to take down Nets, extend home winning streak
BY foxsports • February 10, 2015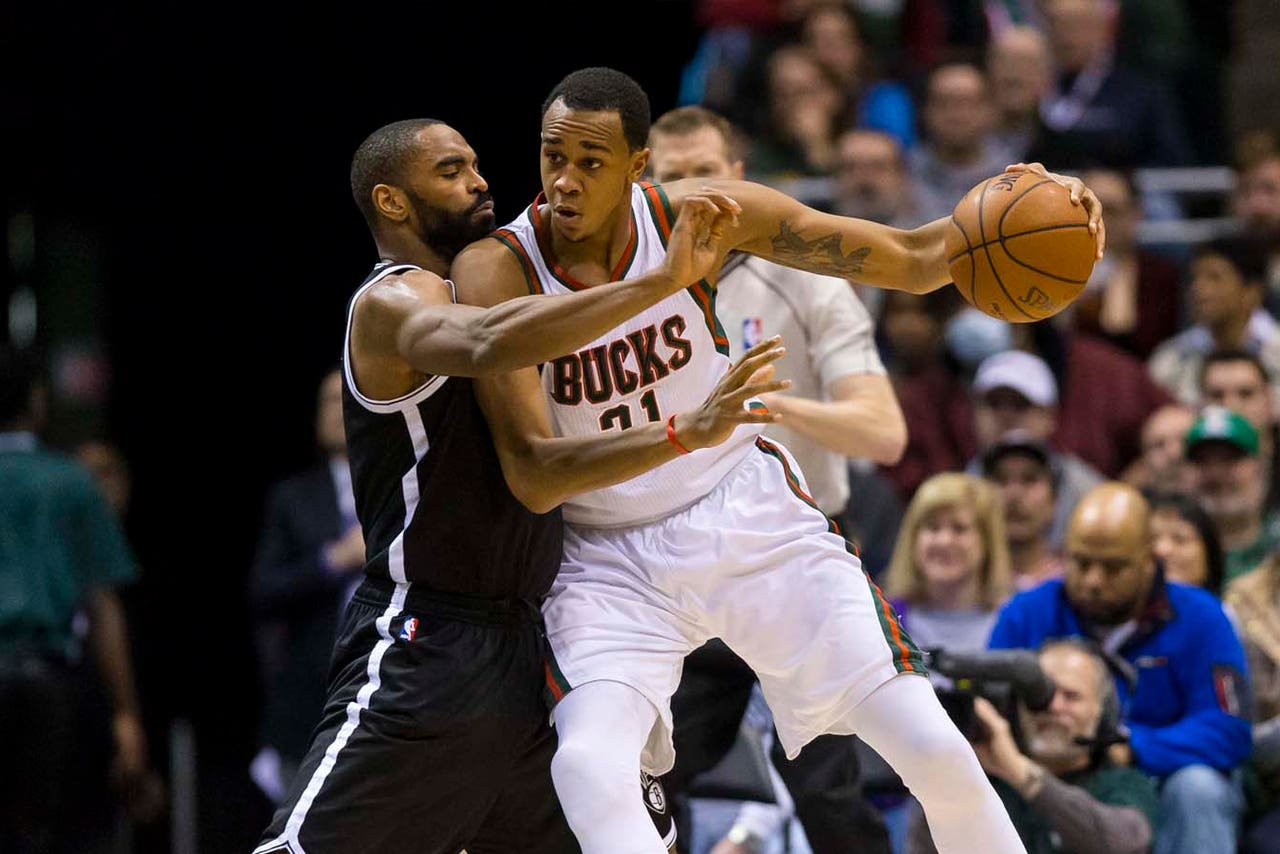 MILWAUKEE -- There was a point in Monday's game where it appeared as if the Milwaukee Bucks were going to get blown out on their home court.
Milwaukee misfired on its first 12 attempts from the field to start the second quarter, while Brooklyn hit 16 of its first 23 field-goal attempts to build a 17-point lead.
Instead of folding, the Bucks were able to cut the deficit to five by halftime before controlling the second half in a 103-97 victory over the Nets at the BMO Harris Bradley Center.
At 29-23, Milwaukee is six games over .500 for the first time since the end of the 2009-10 season. The Bucks have now won five straight at home, their longest home winning streak since an eight-game run in '10.
"They hit a lot of shots early," Bucks coach Jason Kidd said. "For a young team, we didn't fold in and think about the next game or the vacation break. We fought, we found ourselves in the game and we controlled it from the second half on."
With the Bucks down 41-24 and shooting just 29.4 percent from the field, Jared Dudley hit a pair of 3-pointers during a 12-2 run that got Milwaukee back in the game.
Dudley hit all four of his 3-point attempts in the first half, which helped the Bucks pull to within 42-37 at halftime.
"He kind of kept us from getting the doors blown off," Kidd said of Dudley. "He kept us in there, we stayed around."
After missing five of his six shot attempts in the first half, Khris Middleton led Milwaukee's 32-point third quarter by scoring 12 points on 5-of-6 shooting. Middleton used his size advantage to go into the post to get different looks.
The Bucks were also able to play the game at their pace in the third quarter, using six Nets turnovers to score 10 points in transition.
"I had smaller guys guarding me at the shooting guard position," Middleton said. "My shot wasn't falling, so I tried to put them in a bind by going in the post to see what they would do. I was able to take advantage of it."
A Zaza Pachulia jumper with 52.3 seconds left in the third quarter gave the Bucks their biggest lead of the night at 79-66 and completed what was a 30-point swing from when Brooklyn led by 17 points.
The Nets pulled to within five early in the fourth quarter, but O.J. Mayo stemmed the tied by scoring seven points over a stretch of two minutes, five seconds.
An unconventional lineup of Jorge Gutierrez, Jerryd Bayless, Giannis Antetokounmpo, Dudley and John Henson helped the Bucks get back in the game in the second quarter.
Kidd then elected to close the game against his former team with Antetokounmpo and Brandon Knight on the bench, choosing instead to go with Bayless, Mayo, Middleton, Dudley and Zaza Pachulia.
"A lot of options, a lot of trust in J-Kidd and how he coaches and the way he goes about his business," Dudley said. "I think that it's by committee each night. As a player you can only respect that, you can respect that just because you know if you're playing well, you're going to stay in there.
"Jorge was in the fourth quarter when we played at Houston, and that's why I think guys, through the course of the next couple years, will want to come here and play for coach Kidd, just because you see what's going on here."
Despite sitting out the fourth quarter, Antetokounmpo nearly finished with a triple-double. The 20-year-old scored 12 points with nine rebounds, eight assists and three steals in 32 minutes.
"The team was playing really well, so they didn't need me in the fourth quarter," Antetokounmpo said. "It is all about winning. That group was playing great basketball. I'm satisfied."
A win over Sacramento on Wednesday would put the Bucks at 30 wins at the All-Star break for the first time since 1990-91. It was a goal Milwaukee set for itself after it snatched a win from Toronto on Feb. 2.
"I wanted to get to 30 wins," Dudley said. "If we win on Wednesday, that's 30. It doubles their win total.
"It just sounds better. You get 30 wins by the break. You go out there, keep going."
Follow Andrew Gruman on Twitter
---