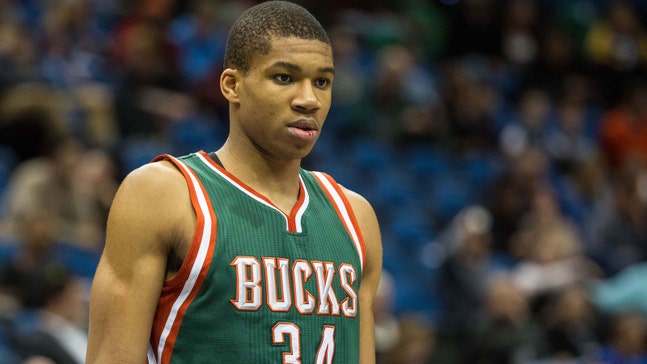 Bucks notebook: Giannis apologizes for knocking down Bulls' Dunleavy
Published
May. 1, 2015 4:06 p.m. ET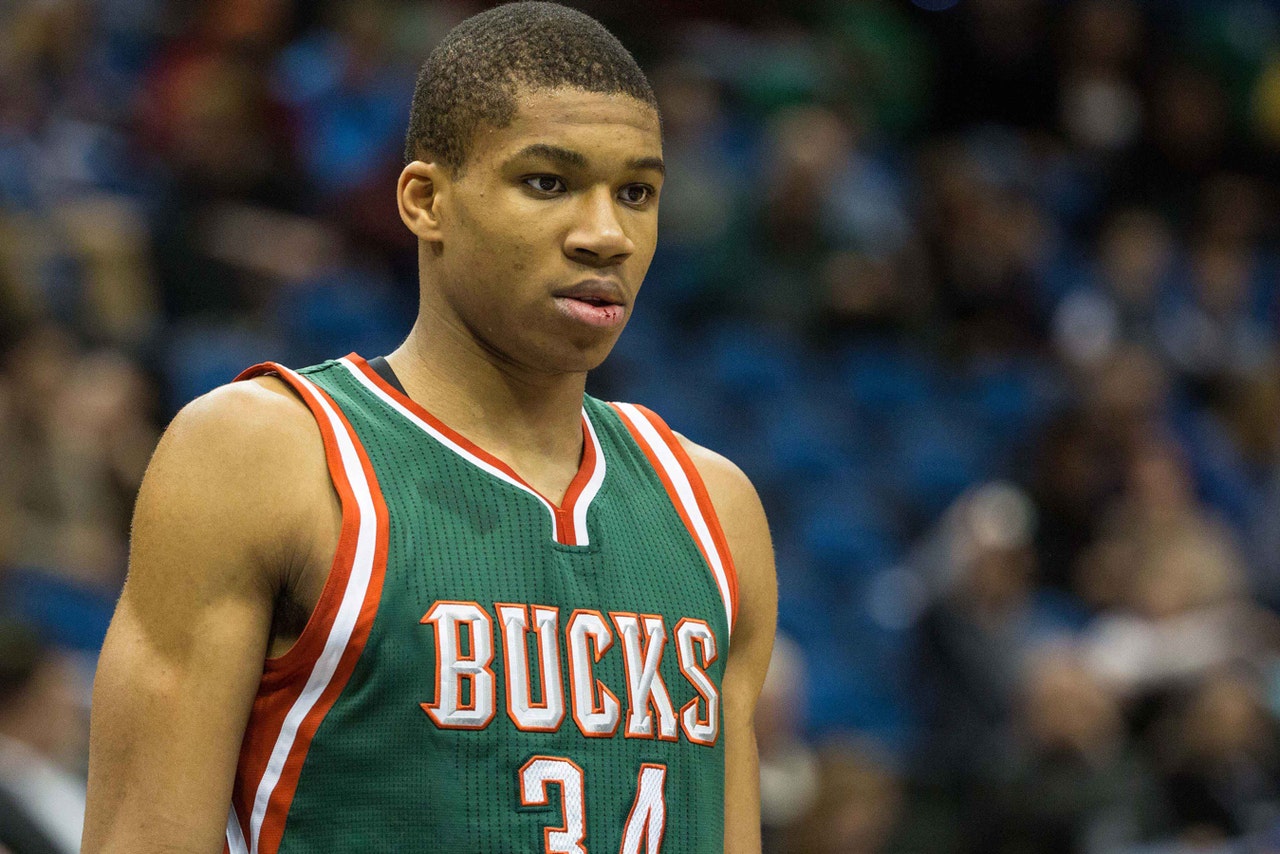 ST. FRANCIS, Wis. -- A day after being ejected from Game 6 of Milwaukee's first-round playoff series with the Chicago Bulls, Milwaukee Bucks forward Giannis Antetokounmpo was apologetic for his actions.
Bulls forward Mike Dunleavy hit Antetokounmpo in the throat away from the play during the second quarter of Chicago's 120-66 victory over Milwaukee. Antetokounmpo responded by lowering his shoulder into the rib cage of a shooting Dunleavy.
The 20-year-old said he reacted to getting hit on the previous possession, as well as the punch Dunleavy delivered to Michael Carter-Williams late in the first quarter.
"Sure there were some cheap shots (by Dunleavy), but it was a bad play by me," Antetokounmpo said Friday. "It is not going to happen again. From the intensity of the game, the cheap shots, we're down 30, I'm young -- you live, you learn. It was a bad mistake by me."
Antetokounmpo said he would accept any kind of punishment handed down by the league, while he plans to reach out to Dunleavy to apologize.
"I'm going to learn from that," Antetokounmpo said. "It was national TV. A lot of young kids were watching. A lot of people see me as a role model. It was a disappointing play by me. I'm even disappointed in myself. It is not going to happen again.
"I'm going to take the consequences because my action was bad. Whatever (the NBA) says is the right thing."
The blow from Dunleavy left Carter-Williams with chipped teeth, while he said a dentist put a few of his teeth back into place Thursday night.
"When I got hit my teeth smashed together," Carter Williams said. "But like I said, I'm good.
"Maybe it was (calculated). I'm not sure. The game is over and done with. My focus is now on the offseason and doing everything I can to get better and get the team better."
Middleton hopes to return: The top offseason priority for the Bucks is re-signing shooting guard Khris Middleton, who is a restricted free agent.
At minimum, Milwaukee must extend a one-year qualifying offer at 125 percent of Middleton's 2014-15 salary ($915,243) by June 30. Other teams may extend an offer sheet to the 23-year-old starting July 1.
If Middleton signs an offer sheet with another team, the Bucks would have seven days to decide whether to match or let him go.
"I hope to be back here," Middleton said. "I feel like we have a great young team going in the right direction. I would love to be a part of that here. 
"I definitely feel like everybody wants me back here. But at the end of the day, it's a business so you have to make the right decision for you. I'd just love to be here."
Middleton averaged 13.4 points while shooting 46.7 percent from the field and 40.7 percent from beyond the arc in his second season with the Bucks. After the trade of Brandon Knight to Phoenix, Middleton upped his scoring average to lead Milwaukee at 16.8 points per game.
"If there is any person that benefited from Brandon Knight leaving it was Khris," Bucks forward Jared Dudley said. "He took his game to another level and was able to show certain things he couldn't show. We needed scoring. We were having trouble creating shots for ourselves. He did that.
"If you take the top four or five shooting guards out -- (James) Harden, (Bradley) Beal, Klay Thompson -- he's right after that. With Giannis and Jabari (Parker), you are going to need him to space the floor with his shooting. It is a good thing that he is restricted. I'd be shocked, more so than me or any other player on the team, if Khris is not back next year. There are going to be a lot of teams that will want him, but at the end of the day I bet the Bucks want him the most."
Middleton is hoping to resolve his situation as quickly as possible in order to avoid a long and drawn out process. It appears as if the Bucks have no intention of letting the manner drag on, either. 
"It's black or white, you're here or you're not," Bucks coach Jason Kidd said. "It doesn't have to be messy. It can be enjoyable and fun. We'll see."
The only other potential free agent the Bucks have is Dudley, who has a $4.25 million player option for 2015-16. Like Middleton, the veteran forward is interested in returning to Milwaukee.
Dudley put the odds of him being back at the Bucks next season at 80 to 90 percent, saying "it shouldn't be a problem" for the two sides to work out a deal if he chooses to decline the player option.
"All signs are for me to come back here -- even if I did opt out -- just because I think my value here is at a high," Dudley said. "Even though me being a vet I could play for a contending team, I think this has been my gratifying season just because we took a team from 15 wins to 41 wins. I was here for the beginning of it. I was here to help it. It is different than going to a contending team. I think it is hard for Milwaukee to find players that want to come here and be role guys. That is value you might not see.
"But it is the business of basketball. I didn't think I'd leave Phoenix for a while but then I got traded. I would like to be back, but that being said, you never know."
Follow Andrew Gruman on Twitter
---