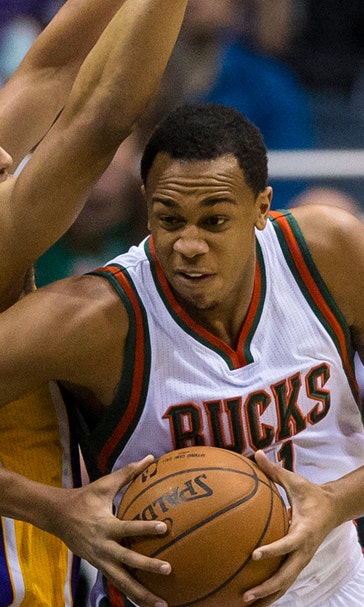 Bucks hold off Lakers in overtime
BY foxsports • February 4, 2015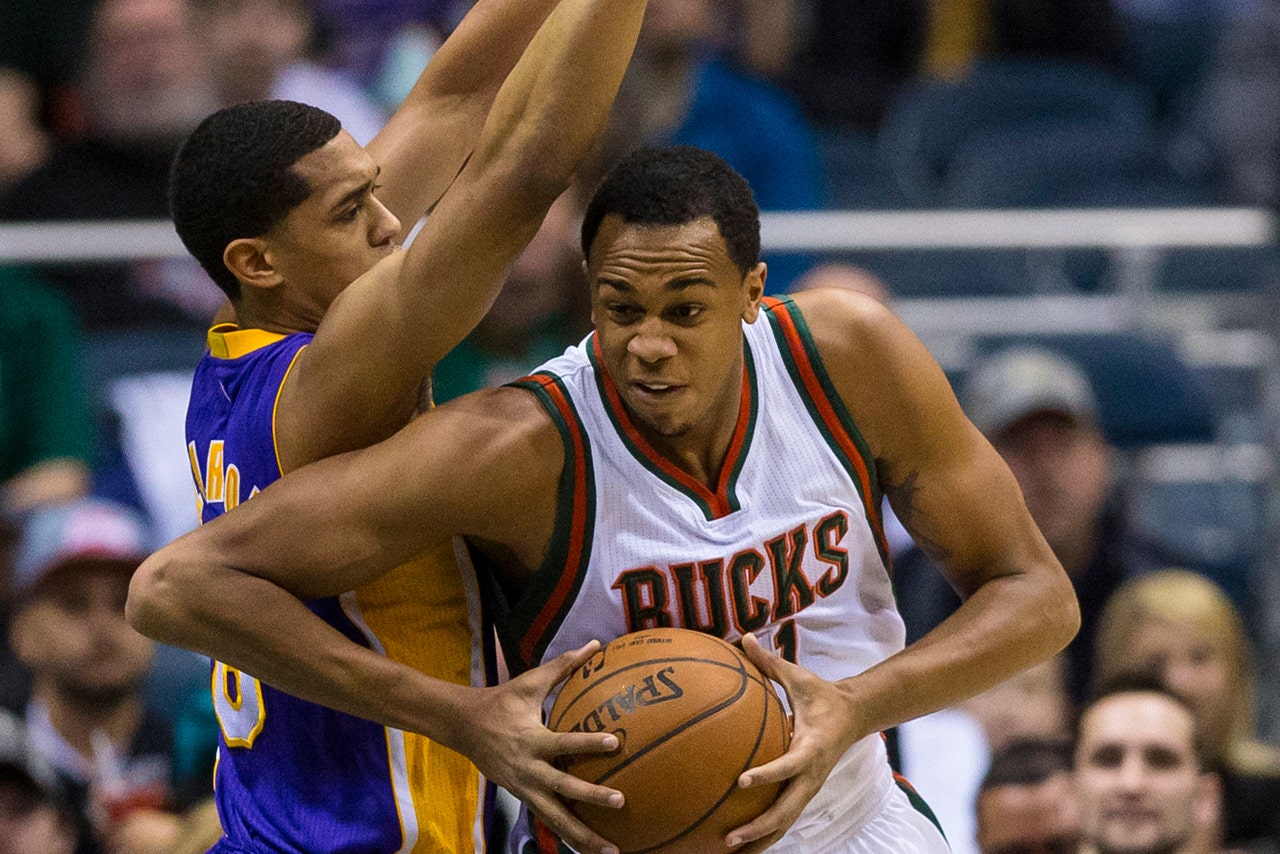 MILWAUKEE -- Giannis Antetokounmpo scored a career-high 25 points and Brandon Knight had 24 as the Milwaukee Bucks outlasted the Los Angeles Lakers 113-105 in overtime Wednesday night for their fifth consecutive victory.
O.J. Mayo tied it for Milwaukee by hitting a contested 3-pointer with 0.5 seconds left in the fourth quarter.
Knight, who returned to the lineup after missing Monday's game in Toronto with a quadriceps injury, scored 12 points in overtime. Mayo and Khris Middleton added 21 points apiece for the Bucks.
Carlos Boozer had 28 points for the Lakers, who lost for the 11th time in 12 games -- including eight in a row on the road. Ed Davis had 20 rebounds for Los Angeles.
Boozer's layup with 1:02 remaining in the fourth quarter gave the Lakers a six-point lead. Mayo sank a 3-pointer to cut it to 91-88, but Jeremy Lin connected for a 3 on the next possession for the Lakers. Knight's 3-pointer made it 94-91 with 20.4 seconds left.
A shot-clock violation gave Milwaukee the ball with 7 seconds remaining. After a timeout, Mayo sank a tough 3 from the corner to send the game to overtime.
Knight opened the extra period with a 3-pointer, giving the Bucks the lead for good.
Milwaukee trailed 66-57 before closing the third quarter on a 17-2 run. Antetokounmpo had 10 points in the quarter.
The Bucks are a season-high five games over .500.
Milwaukee held a 26-24 lead after shooting 56 percent from the field in the first quarter. Jared Dudley led the Bucks with nine points in the period.
Fueled by a 13-0 run midway through the second, the Lakers increased their lead to as many as 14 points in the quarter and held a 54-46 advantage at halftime. Boozer had 14 first-half points.
Milwaukee's Kenyon Martin missed the game with a sore ankle. Ersan Ilyasova (groin) and Zaza Pachulia (calf) each remained sidelined for the fourth game in a row.
---