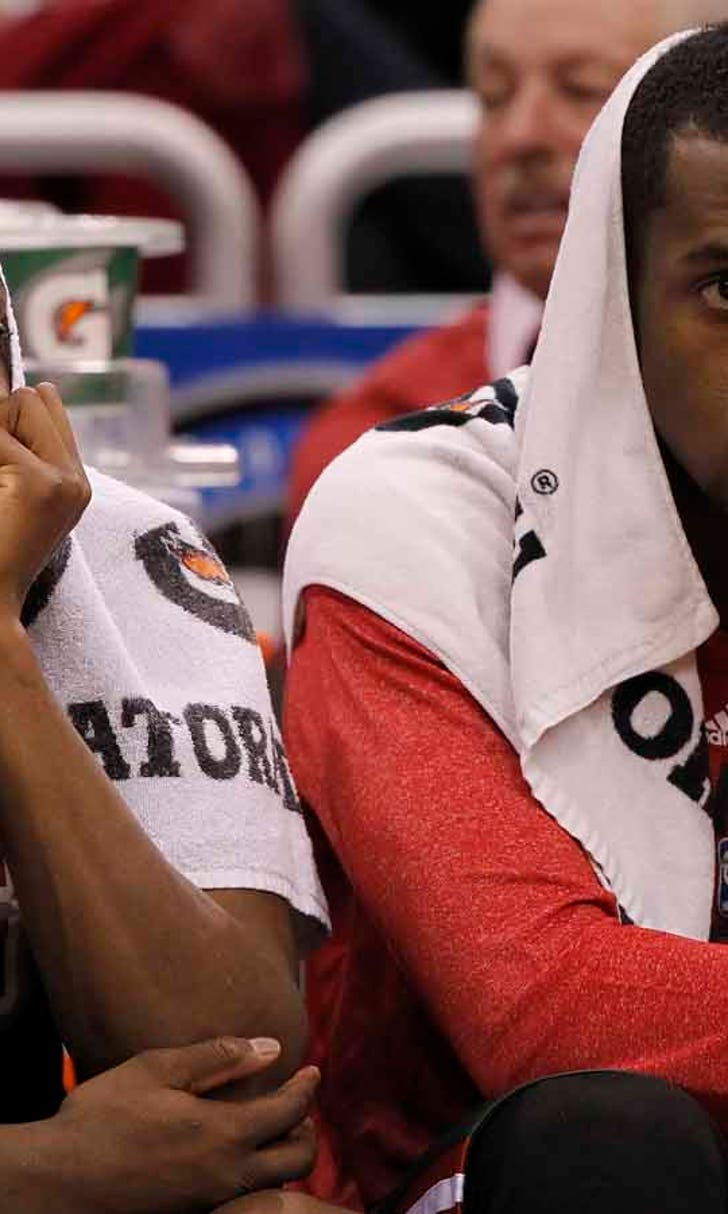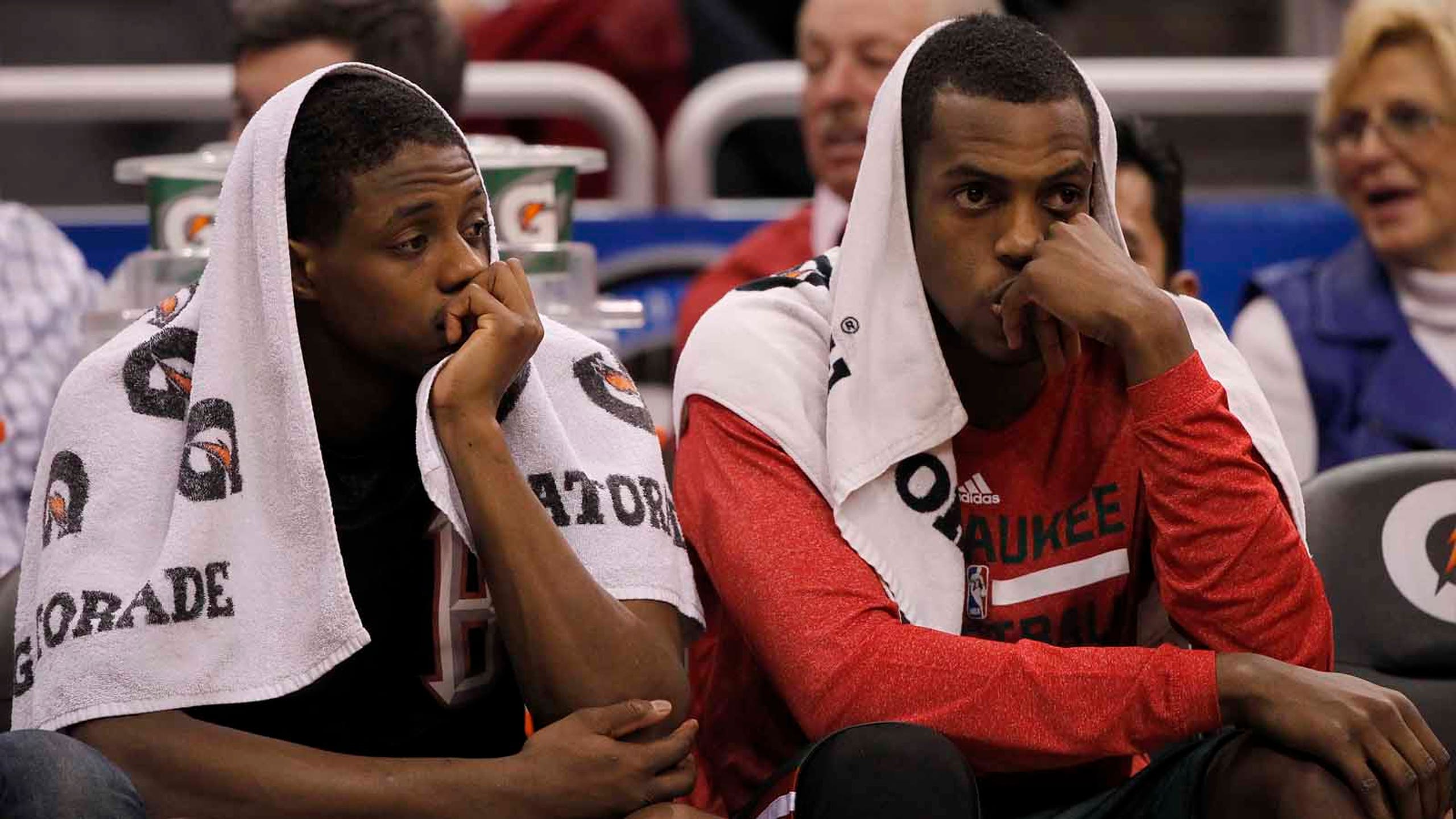 Bucks finish 1-14 for January
BY foxsports • January 31, 2014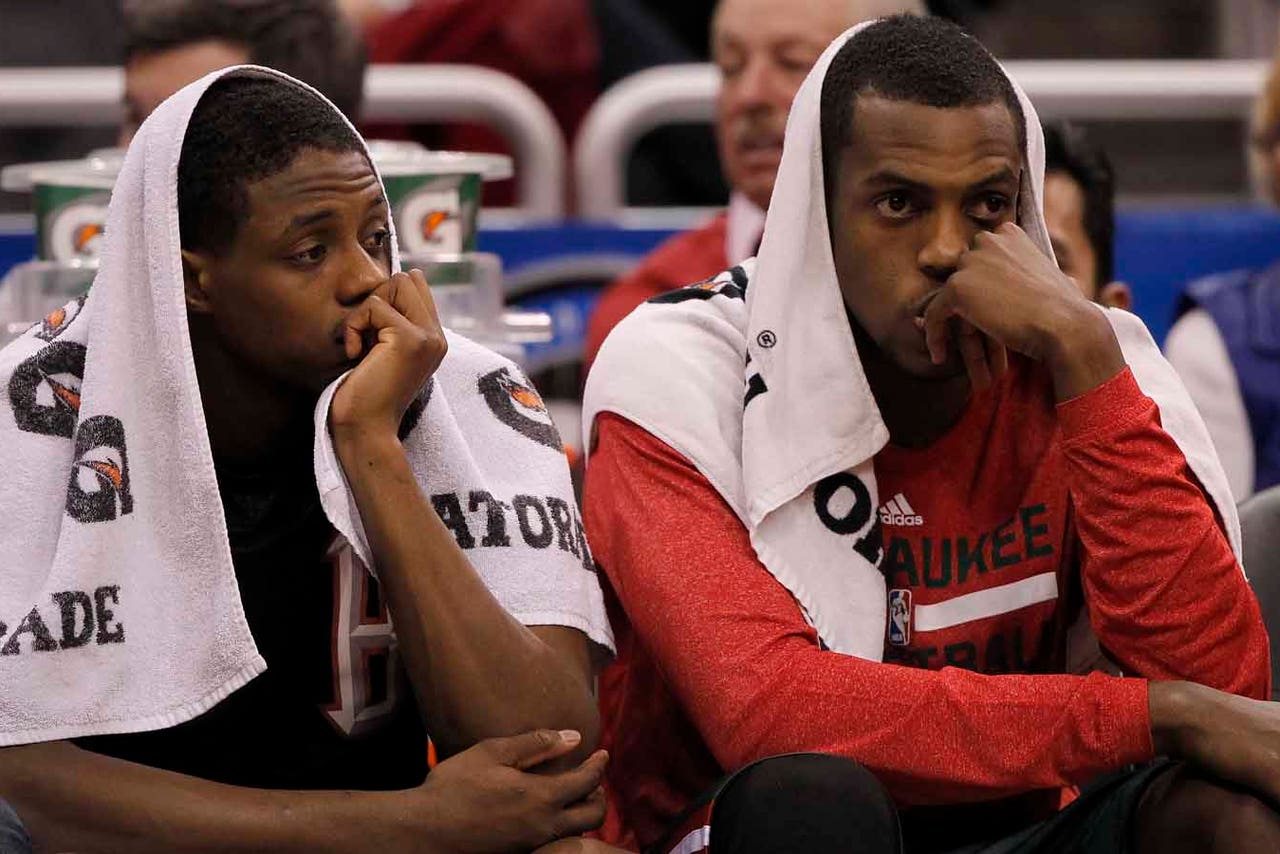 A long and frustrating month for the Milwaukee Bucks concluded Friday with what was likely their worst defensive performance of the season.
In a battle of the two teams with the worst records in the NBA, Orlando scored 35 points in the first quarter and led by as many as 25 in a 113-102 victory over the Bucks at Amway Center.
Milwaukee finishes January at 1-14, the second-worst month in franchise history, barely better than of March of 1996 when the Bucks went 1-15.
"We gave up 35 points in the first quarter," Bucks coach Larry Drew said. "Not taking anything away from the Orlando Magic, but we can't give up those type points against anyone we play against.
"Defensively we have to be better. We have to make more of a stand. We have to show more aggression. When you give up 35 points in a quarter, chances are good things aren't going to come from that."
Giving up a season-high 126 points to Phoenix -- one of the league's top offensive teams -- is one thing, but allowing a Magic team averaging 96.0 points per game to score 113 is a rough night on the defensive end.
Drew felt the 35-point first quarter set the tone for the rest of the game, as Orlando scored 32 points in the second quarter to lead 67-46 at halftime.
"We didn't do a good job," Drew said. "We couldn't contain them off the dribble, we fouled jump shooters. It's tough to overcome those kind of mistakes. We talk about contesting without fouling all the time.
"Those type things just compound things. It's tough enough to defensively match up against teams and try to stop them."
Because of Orlando's quick, three-guard lineup, Drew opted to start Nate Wolters in the backcourt with Brandon Knight and bring Giannis Antetokounmpo off the bench. The Bucks struggled all night to keep the Magic out of the paint.
"Nothing we didn't talk about," Drew said. "Having played this team, those guys are penetrators. We have to sit down, we have to guard and keep them out as best we can. They got into the lane. Any time there's penetration in the lane it forces help inside. They put it up on the glass and we couldn't box them out."
Down 20 points or more for the fifth consecutive game, the Bucks played a better second half and outscored the Magic by 13 points in the fourth quarter. But that was after Orlando had already cashed in a victory.
As he has had to do so many times this year, Drew was left to try and find positives in another ugly loss. Antetokounmpo recovered from a rough defensive first half to finish with 15 points and seven rebounds, while Caron Butler got going late and scored 15 of his 20 points in the fourth quarter.
Seldom-used Gary Neal even played for just the second time in 12 games and scored 13 points on 5-of-10 shooting in 24 minutes.
"After that first quarter, I thought we did some positive things," Drew said. "As I told the guys at halftime being down by 20, I still felt like we were going to make a push and get back into it. It's just tough to overcome those type deficits.
"We have a long way go to. We still have to keep plugging."
A calendar change to February doesn't make things any easier for the Bucks, as a red-hot Grizzlies team awaits Milwaukee in Memphis on Saturday night.
"Totally different type game, but it's the type game you love to play to dig yourself out of a hole," Drew said. "When you play against a team with the size of Memphis, you have to roll your sleeves up and go in there ready to battle because it's going to be a war. What better way of digging yourself out of a hole than going into a war and winning a war."
Henson sits: Bucks forward/center John Henson missed Friday's game with a sprained right wrist and is not expected to be available Saturday against Memphis.
Larry Sanders started at center in Henson's place and finished with 10 points, nine rebounds and four blocks in 33 minutes.
Follow Andrew Gruman on Twitter
---