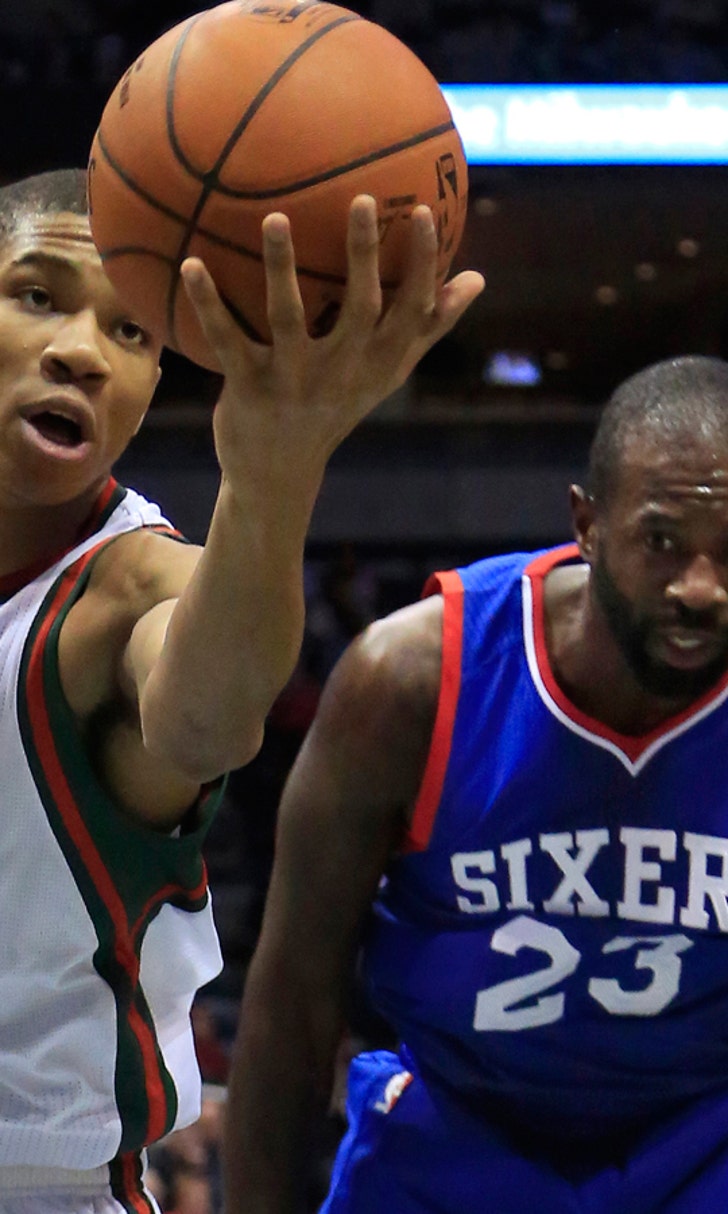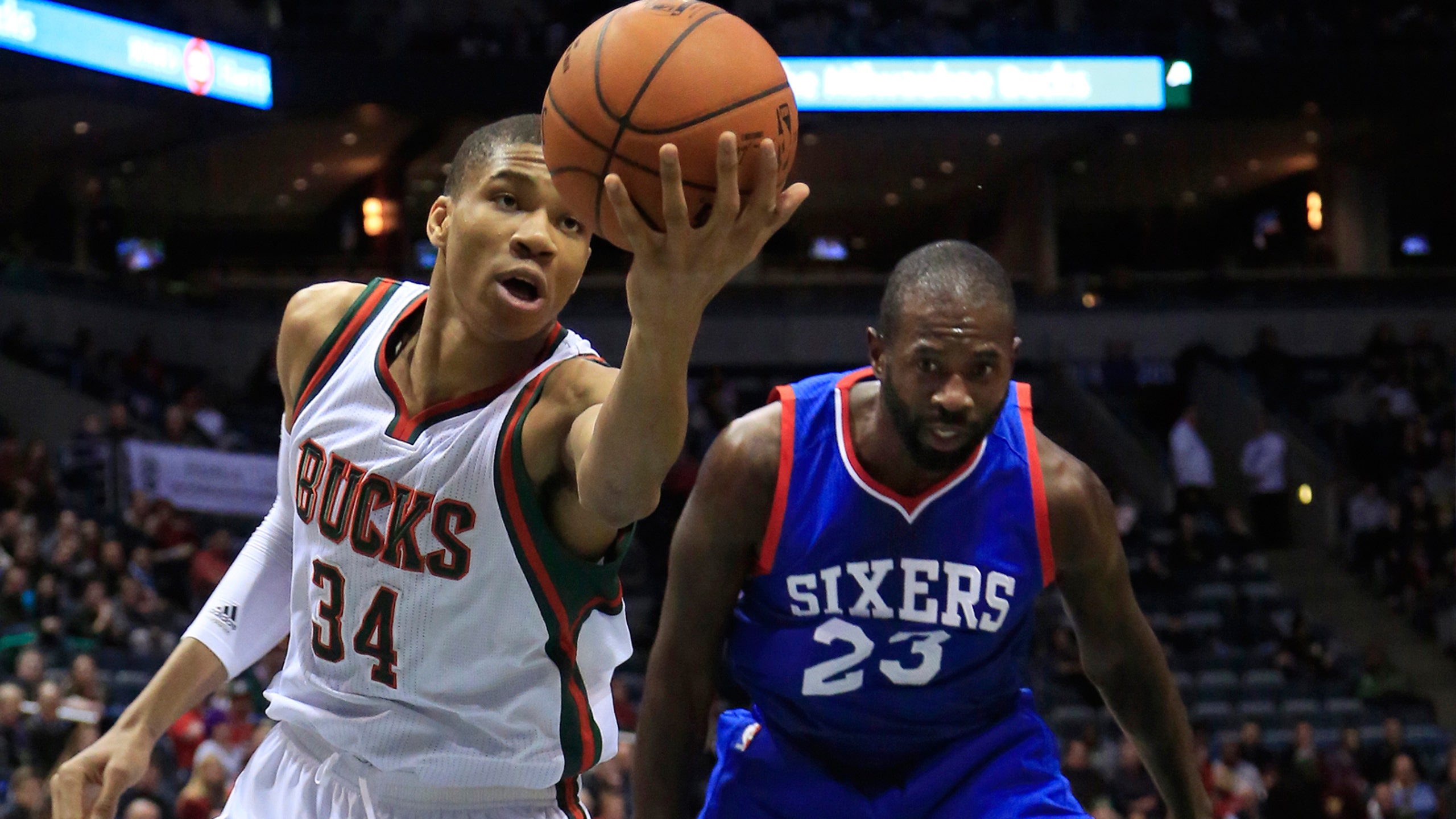 Bucks drill 76ers, 104-88
BY foxsports • February 25, 2015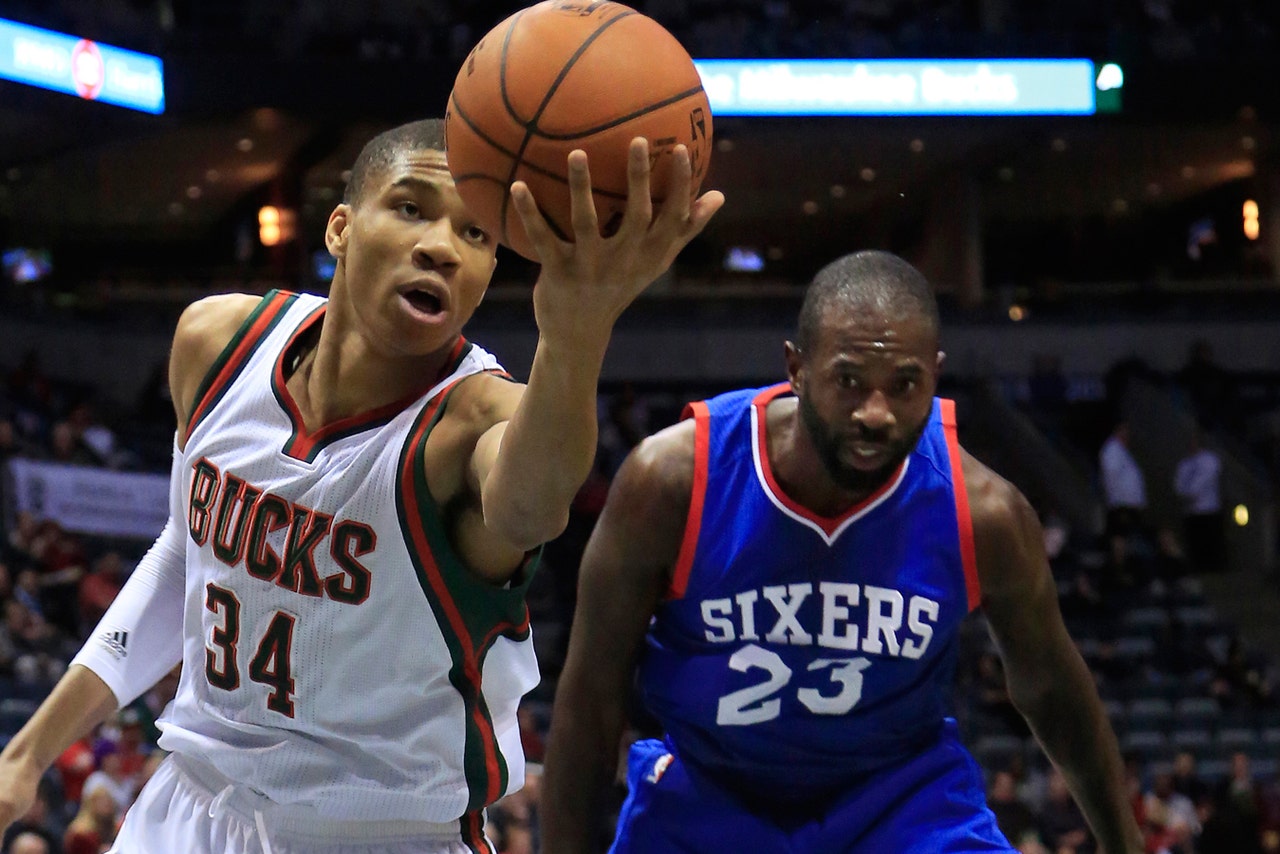 MILWAUKEE -- Michael Carter-Williams ran into a wall of taller defenders on a drive into the lane and curled a pass into the corner to an open teammate.
Khris Middleton drained a 3-pointer -- just the kind of play the Milwaukee Bucks were hoping to get when they traded for the promising point guard from the Philadelphia 76ers.
John Henson scored 21 points, Carter-Williams had seven points and eight assists in his Milwaukee debut and the Bucks beat Philadelphia 104-88 on Wednesday night.
"I think I did pretty good. The minutes I was in there I found the open guy, took care of the ball and just tried to find these guys and get them open shots," Carter-Williams said.
Middleton added 19 points for Milwaukee, which led by as many as 29. Jason Richardson scored 16 for the 76ers, who lost their fifth straight game.
It's not going to get any easier without Carter-Williams.
"I spent quality time with him and saw him grow on many levels," Sixers coach Brett Brown said about a pregame meeting with the guard. "To come here and see him in a different uniform was awkward."
Carter-Williams went from one of the NBA's worst teams to a surprising upstart vying for the playoffs. The 6-foot-6 floor general broke down defenders and used his long arms to guard on the perimeter.
"I didn't think he forced anything. I think he let the game come to him," coach Jason Kidd said.
The addition of Carter-Williams also moved Jerryd Bayless back to his regular role as a spark off the bench. Bayless, who finished with 13 points, and Henson were instrumental reserves in a 32-point second quarter that ended with the Bucks leading 61-32 at halftime.
Carter-Williams and rangy 6-foot-11 forward Giannis Antetokounmpo each had two steals in the opening 6-plus minutes to set the early defensive tone for Milwaukee.
Carter-Williams showed flashes of emotion. He shouted "Let's go!" and pumped his arms after his second dunk of the first quarter.
Brown said the Bucks were "very fortunate" to get Carter-Williams. He planned to speak with his former point guard on the floor before the game, likening it to "seeing your old girlfriend."
---