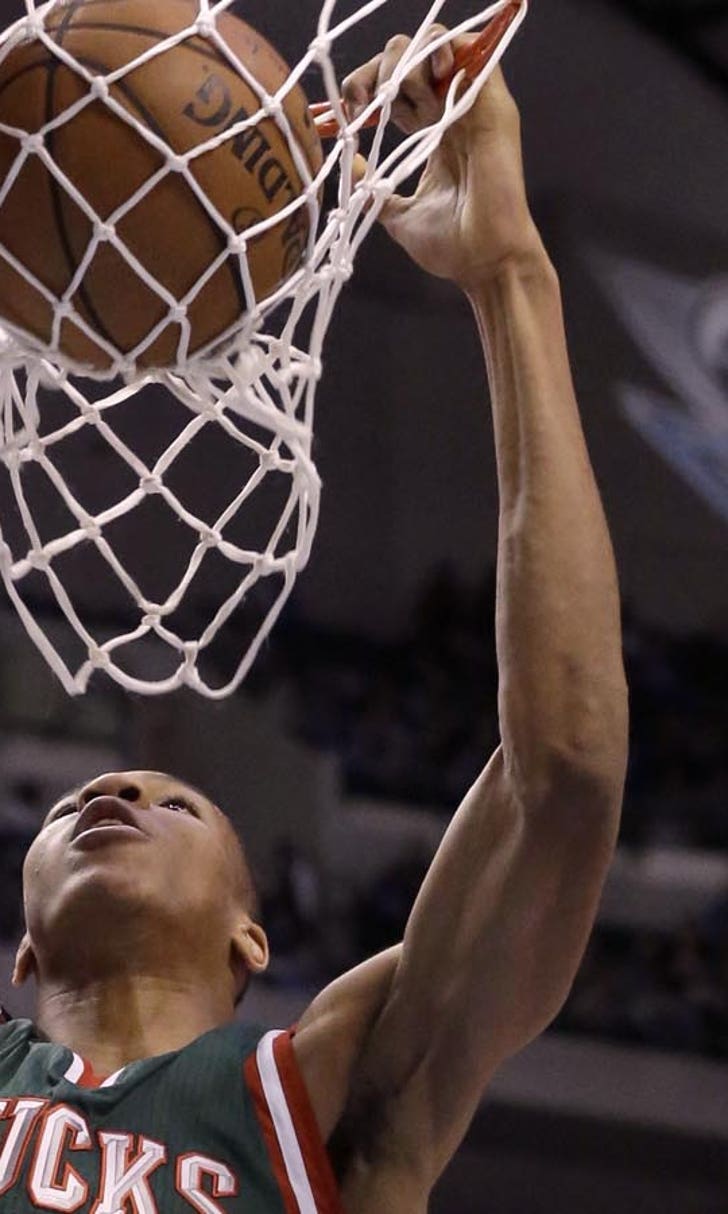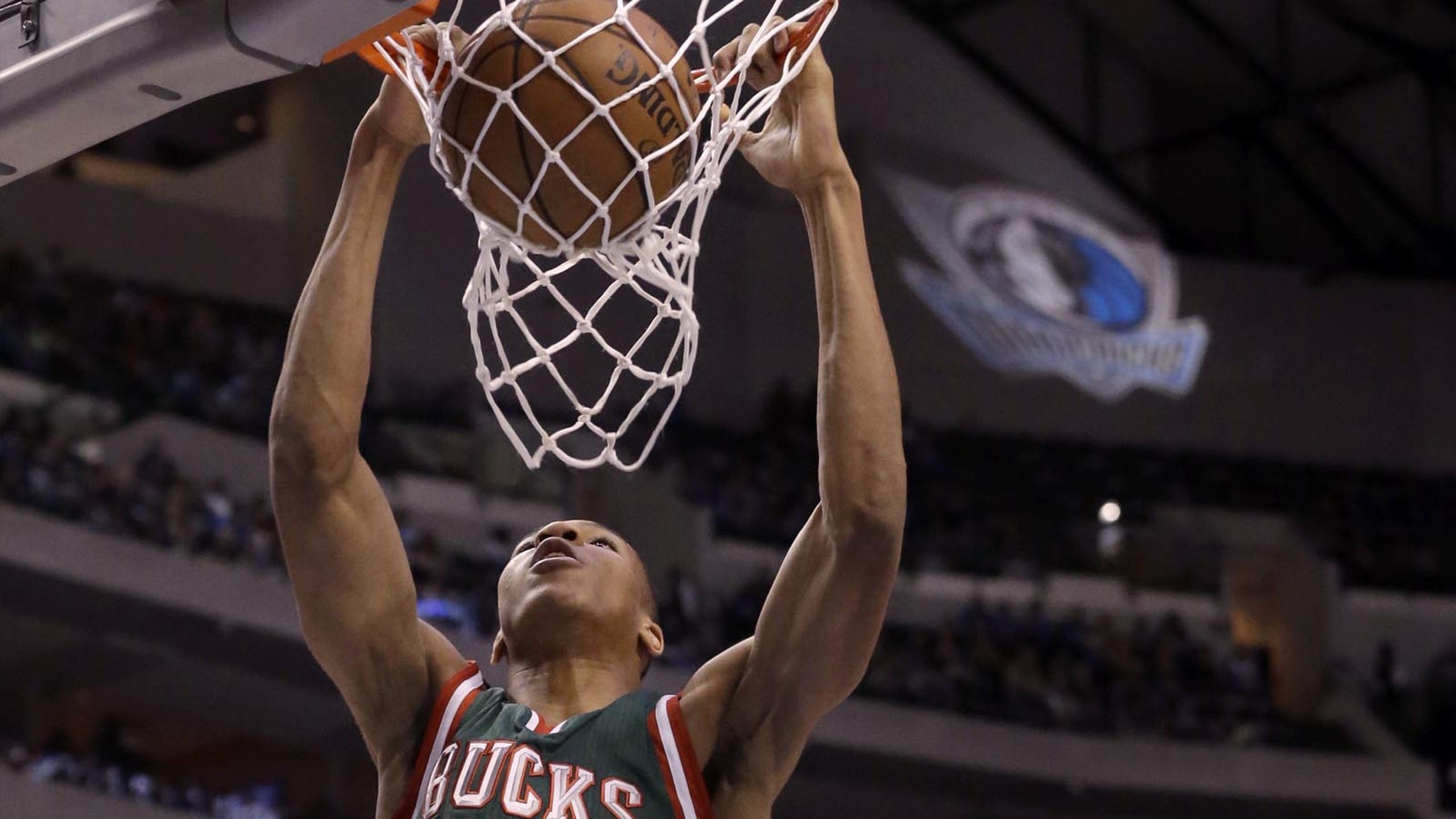 Bucks at Suns preview
BY foxsports • December 15, 2014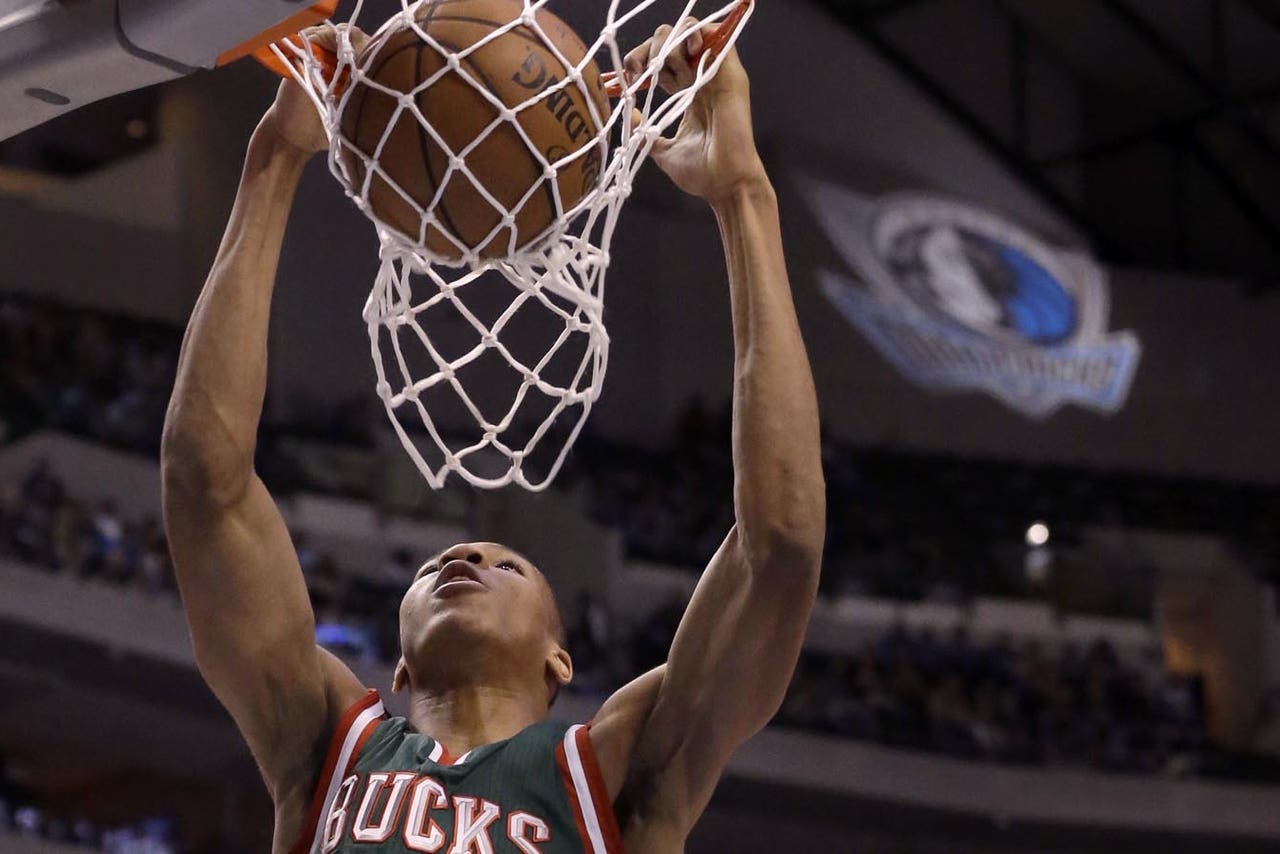 The previous 10 days has seen the Phoenix Suns unable to score, unable to defend and unable to win.
Those struggles could be accentuated Monday night against a Milwaukee Bucks team carrying the momentum from its biggest win of its season.
The Suns (12-13) have allowed 108.2 points per game during their five-game skid, which ranks as the third-worst scoring defense in the NBA since Dec. 6. They haven't found much support from their offense either, a combination that most recently resulted in a 112-88 loss to Oklahoma City on Sunday.
"We just aren't making any shots," coach Jeff Hornacek said. "It's a lot of holding the ball, one dribble, see what I can do."
The absence of Goran Dragic did not help matters Sunday. Dragic leads the team with 16.1 points per game on 49.7 percent shooting, but was forced to sit against the Thunder with a lower back strain and is questionable for Monday.
Without Dragic, the Suns posted their lowest point total and worst field goal percentage (34.3) of the season.
About the only bright spots were rookies Tyler Ennis and T.J. Warren, who combined for 19 points, five rebounds and five assists coming off the bench. Gerald Green also played well, scoring 15 points in his first start since April 16.
Still, those efforts were futile due to the Suns' poor defensive play.
"At one point in the middle of the first quarter they were 11 for 16, so they missed five shots, but on four of those they got offensive rebounds," Hornacek said. "You can't beat a team when you come out like that. ... They took it at us."
Milwaukee (12-12) seems to be trending in the opposite direction following a 111-106 win Saturday against the Los Angeles Clippers. The Bucks shot a season-best 56.6 percent and limited Chris Paul and Blake Griffin to just 10 points each.
That sort of defensive effort has been present in the past for Milwaukee, although it has hardly been consistent. The Bucks have held opponents to fewer than 95 points nine times this season - each time resulting in a victory - yet they rank in the bottom half of the league in scoring defense with 100.7 points allowed.
"We harked in on things that are very valuable about our defense that we've seen on film, where we make little mistakes and our whole defense collapses," said Larry Sanders. "Everyone has to be on point and I think everyone did a great job of stepping up tonight."
Brandon Knight led six players in double figures with 22 points after he totaled 23 on 6-of-19 shooting in his previous two games. Knight had 49 combined points and 16 assists in two meetings - both losses - against Phoenix last season.
The Suns have won 25 of 26 at home against the Bucks, including a 116-100 victory in the most recent matchup there on Jan. 4. Milwaukee's lone win in Phoenix during that span came in its previous visit in 2013.
---