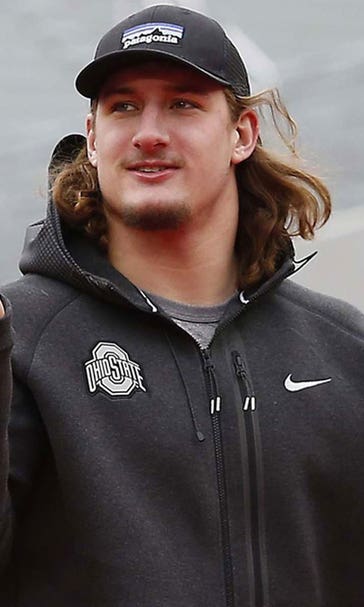 Buckeyes' Joey Bosa is a 'presidential scholar'
April 20, 2015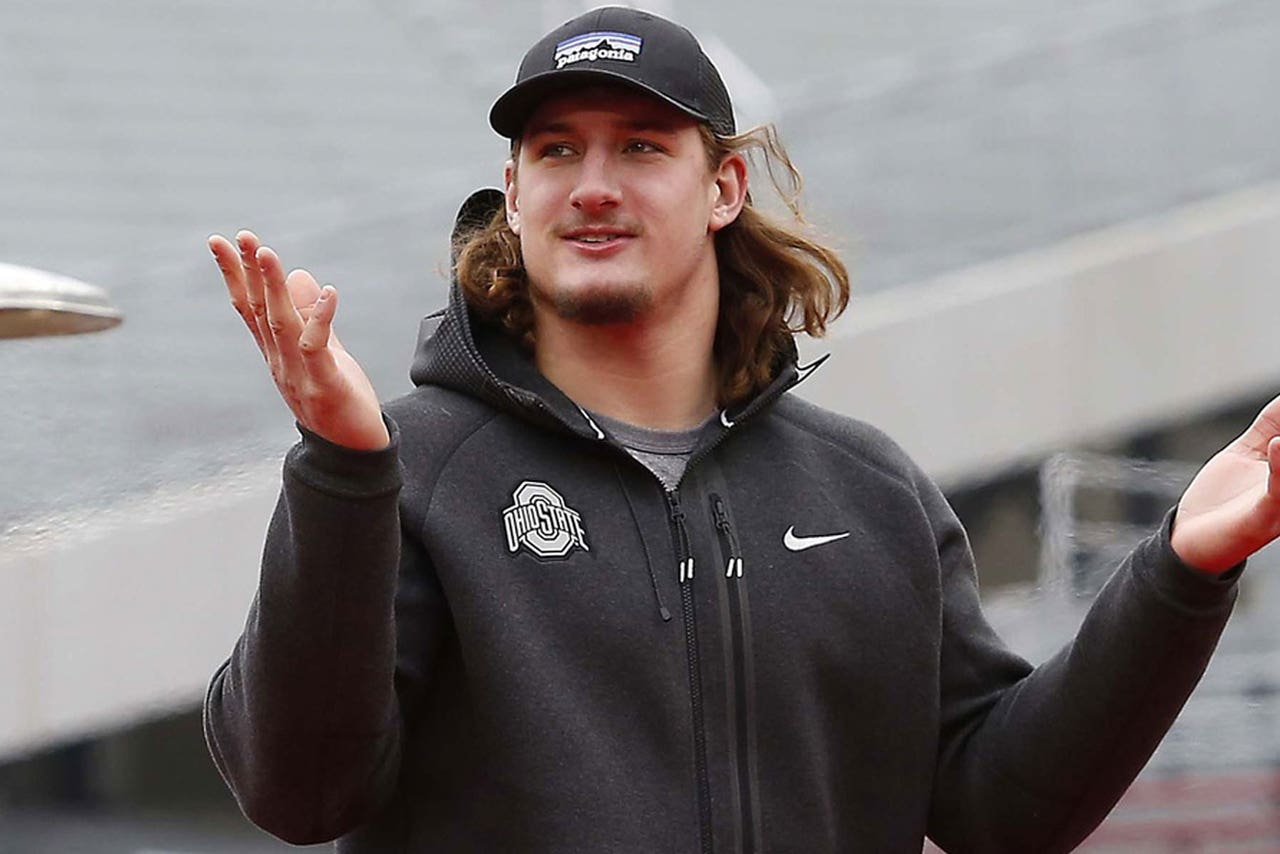 The Buckeyes are in Washington D.C. Monday to visit the White House and President Obama, the ritual for title-winning teams.
Stud defensive lineman Joey Bosa took some time to pay tribute to some of our nation's past presidents before meeting the current one - and shared his thoughts on social media.
The Buckeyes also presented Obama a scarlet-and-grey jersey emblazoned with his name.
Let's just hope the president's position of choice isn't quarterback.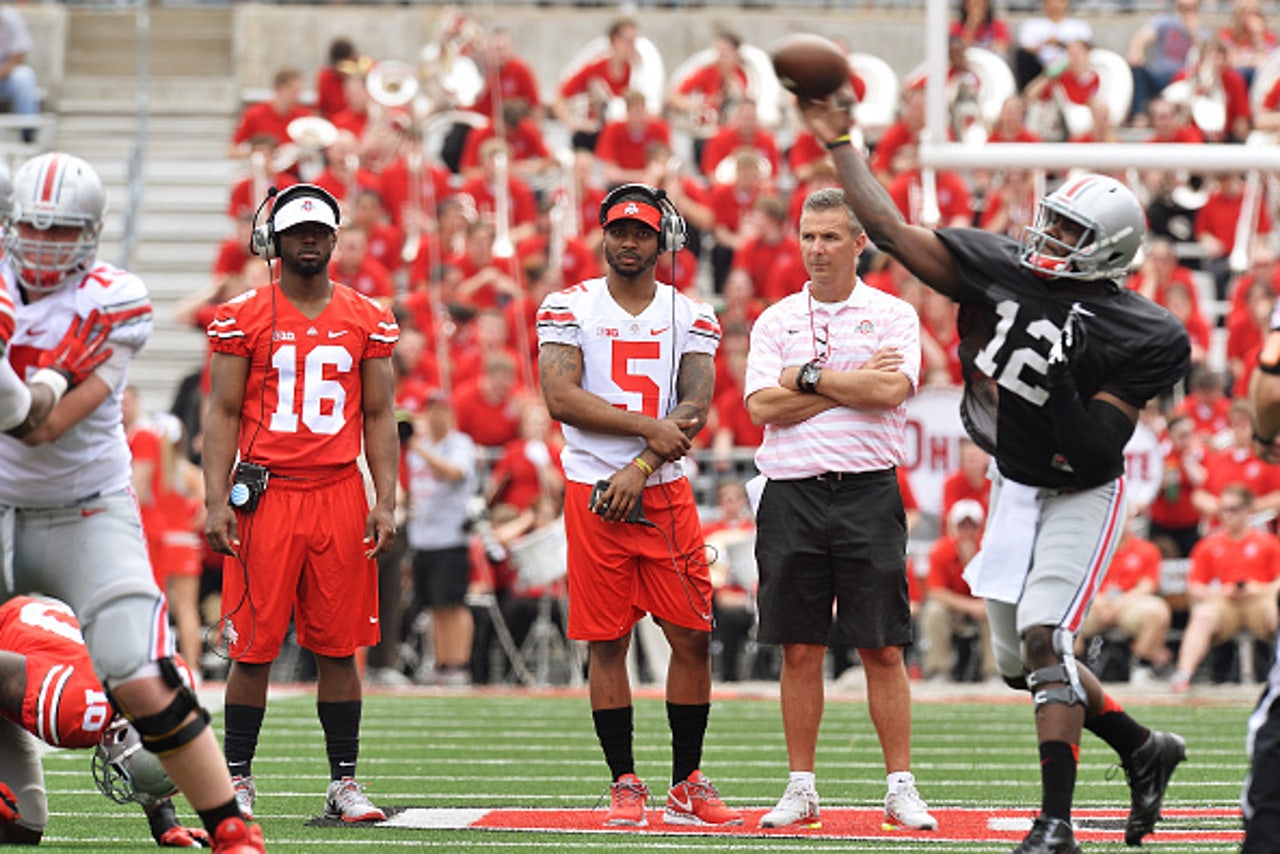 ---