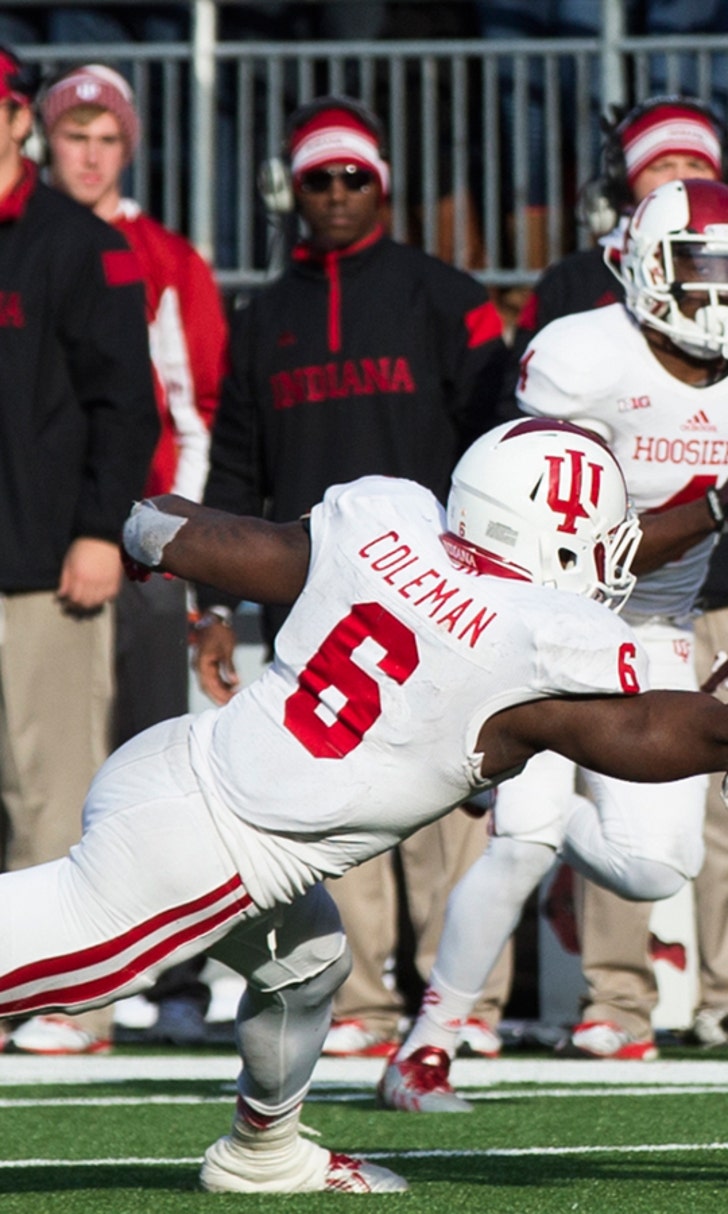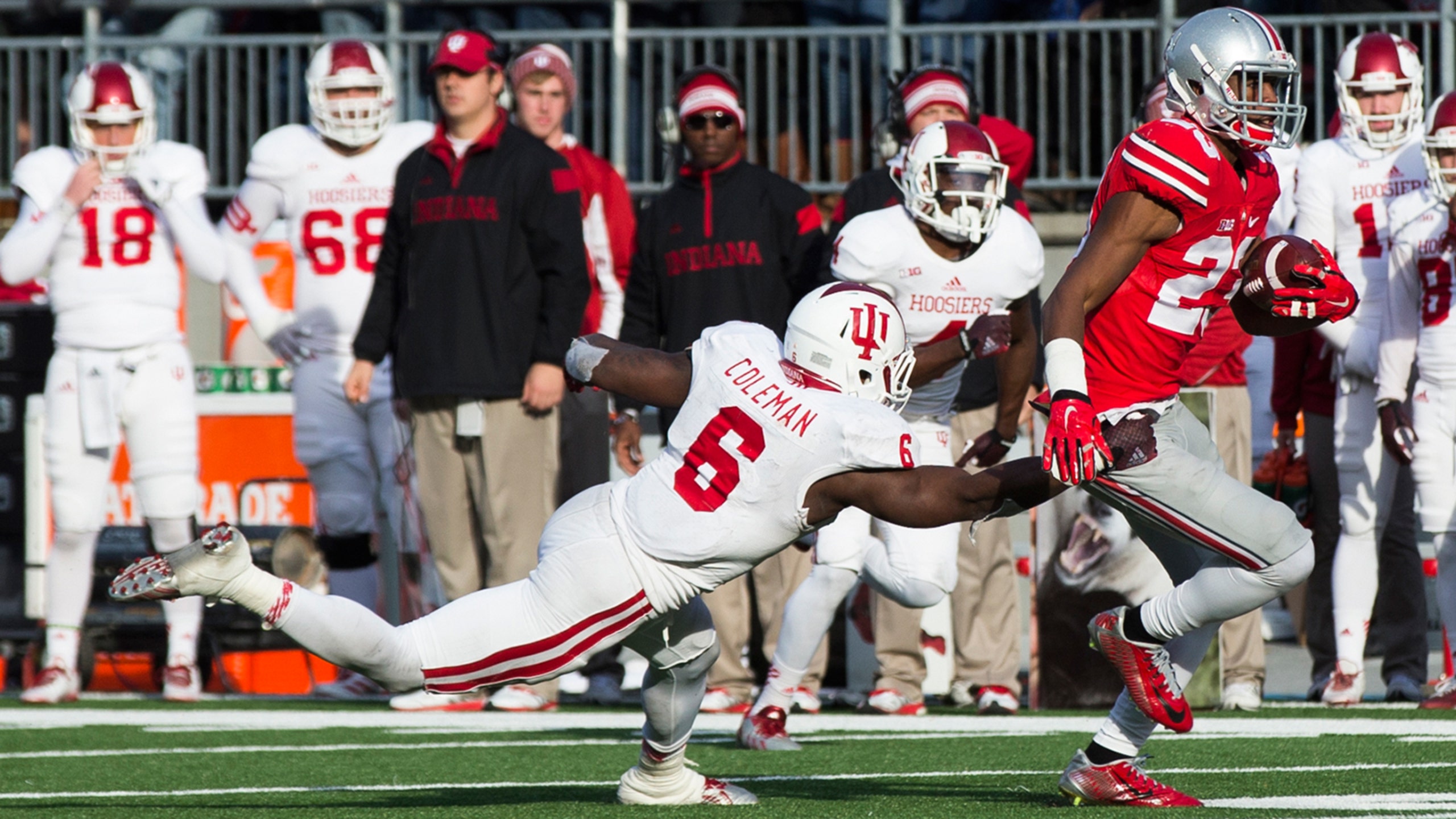 Buckeyes await fate with committee, look ahead to Michigan
BY foxsports • November 23, 2014
COLUMBUS -- Will Ohio State be the latest school to rue the term "game control" when it comes to the College Football Playoff? After a less-than-stellar 42-27 win over Indiana, that will be something everyone will be wondering until the latest rankings come out on Tuesday.
Fifth-ranked TCU was off but the Buckeyes didn't make the case for jumping the Horned Frogs in the rankings. Seventh-ranked Baylor did have a convincing 49-28 win over Oklahoma State. However, the Cowboys are not as dominant as they've been in recent years and are in danger of missing a bowl game for the first time since 2005.
Last week the committee did drop TCU a spot for struggling on the road against Kansas before rallying for a 34-30 win. Despite being unbeaten, Florida State has also been graded down by the committee for not often controlling games.
Game control remains a murky subject because it is subjective. It is not like RPI rankings in college basketball where the selection committee has a set of statistics and metrics at their disposal.
So the biggest question for the committee is what is worse -- struggling on the road against Kansas or struggling at home against Indiana?
When asked if not taking a complete control until the fourth quarter would have an impact on the committee, head coach Urban Meyer said: "We have some work to do. Sometimes in college football, things don't go exactly as scripted... We're fine. I guess whatever the score was. Somewhat of a close call. Just have to play better. We still are division champs."
While Virginia Tech's double-overtime loss to Wake Forest didn't help things, Ohio State's resume continues to be bolstered after Minnesota's win over Nebraska and Michigan State possibly cracking the top 10. If Wisconsin can beat Minnesota on Saturday, the Badgers could be in the top 12 going into the Big Ten title game.
MOVING ON TO MICHIGAN
Last year the Buckeyes came into the Michigan game on a roll but needed to hold on in Ann Arbor before losing the following week to Michigan State in the Big Ten Championship Game.
After going through it last year, Ohio State knows the rollercoaster and the stakes involved. The stakes will be even higher though this time because the Buckeyes are trying to get into the top four and the Wolverines have extra to play for with this possibly being Brady Hoke's last regular-season game.
"Like last year, records don't mean anything. They're going to come and give us their best shot," safety Tyvis Powell said. "The whole season is based on this last game. That's how you talk about the season, whether you won or lost against the team up north. So we are going to give it everything we've got and they're going to give it everything they've got."
Follow on Twitter joereedy
---