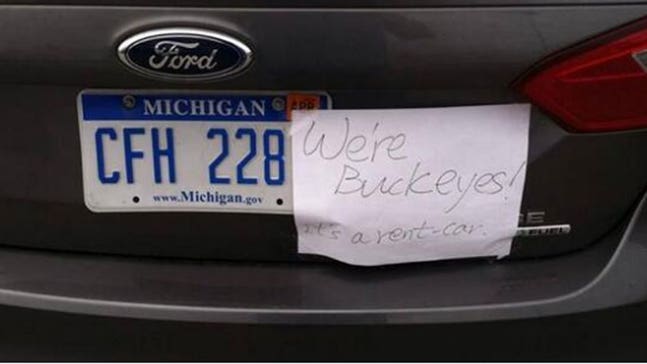 Buckeye fans with Michigan plates: It's a rental!
Updated
Mar. 4, 2020 10:45 p.m. ET

Ohio State fans take the rivalry with "That School Up North" very seriously.
So much so that the horror of representing anything Michigan-related is too much for them to bear.
Clever Ohio State fans found a way to handle their "Michigan problem" with a rental car.
Safety first, especially if this car was going to be making its way through Columbus.
---