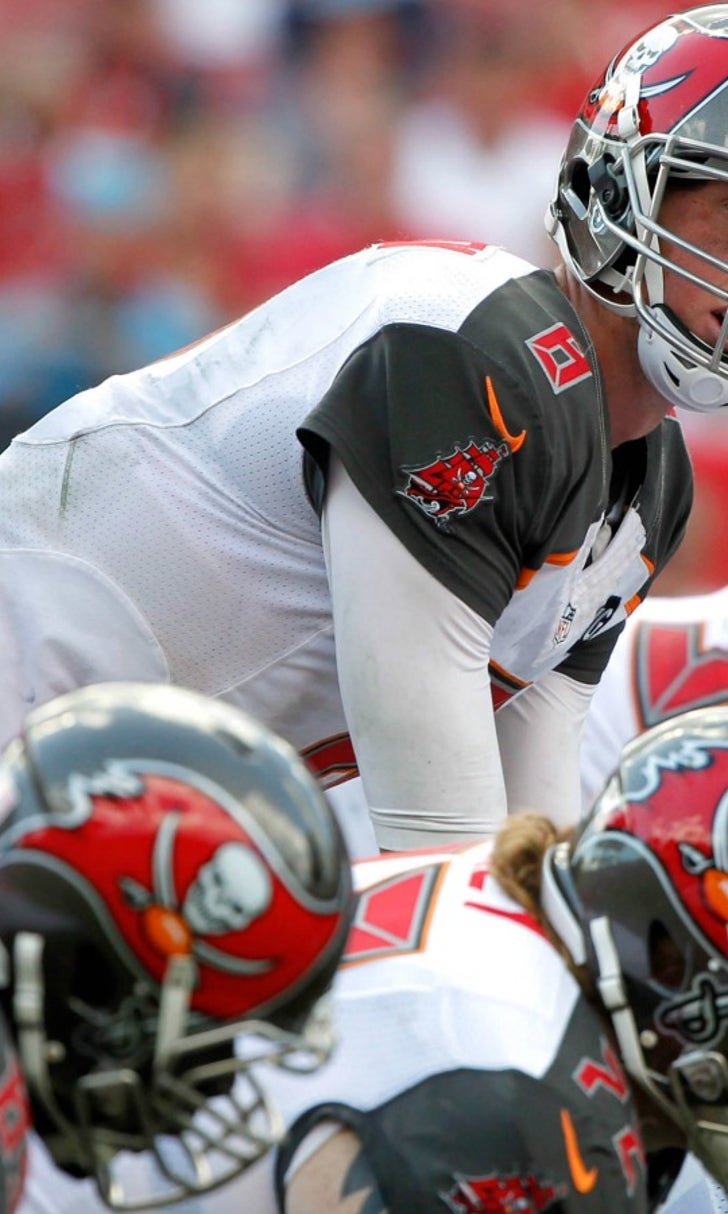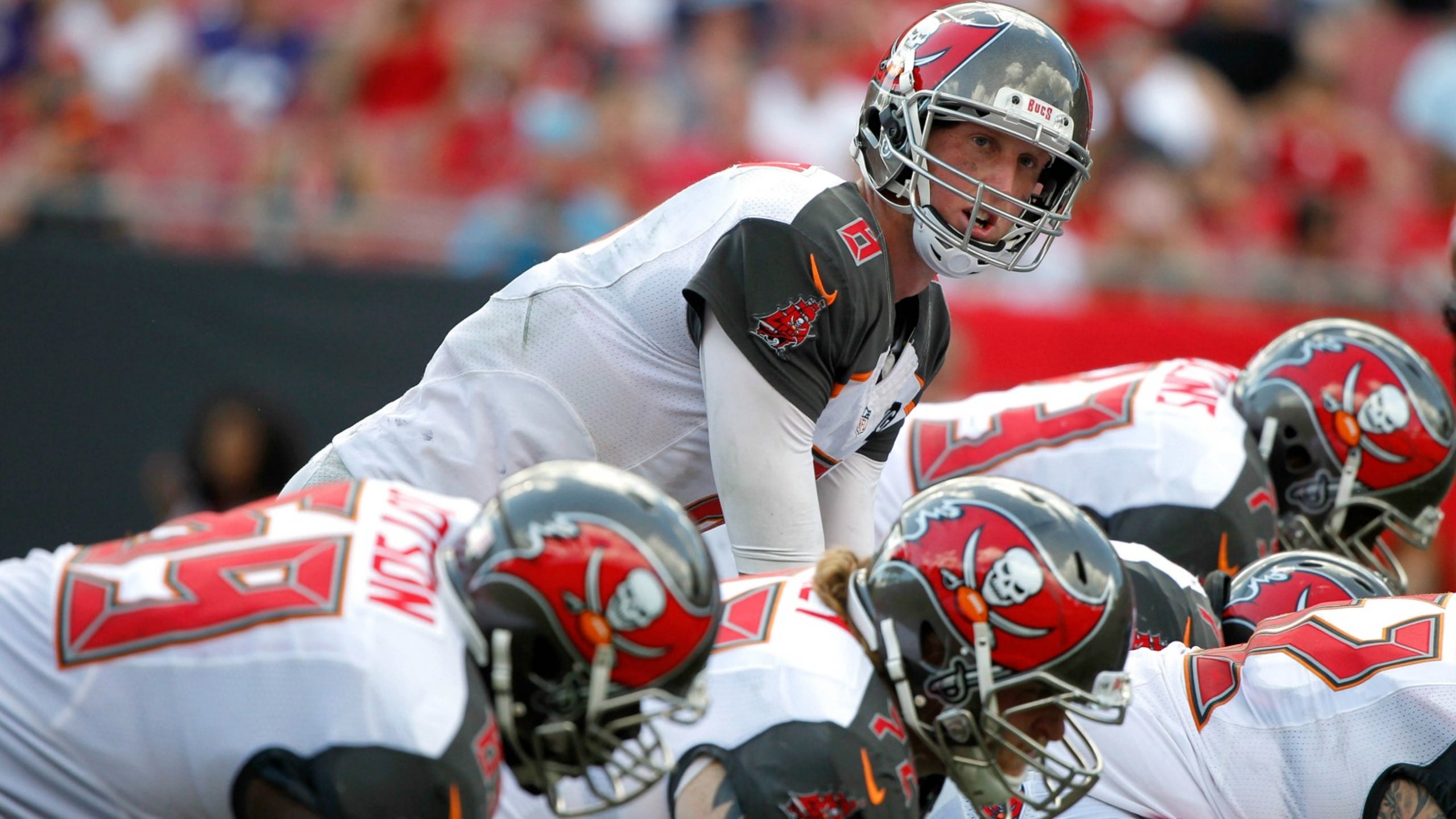 Buccaneers visit Browns in search for much-needed win
BY foxsports • November 1, 2014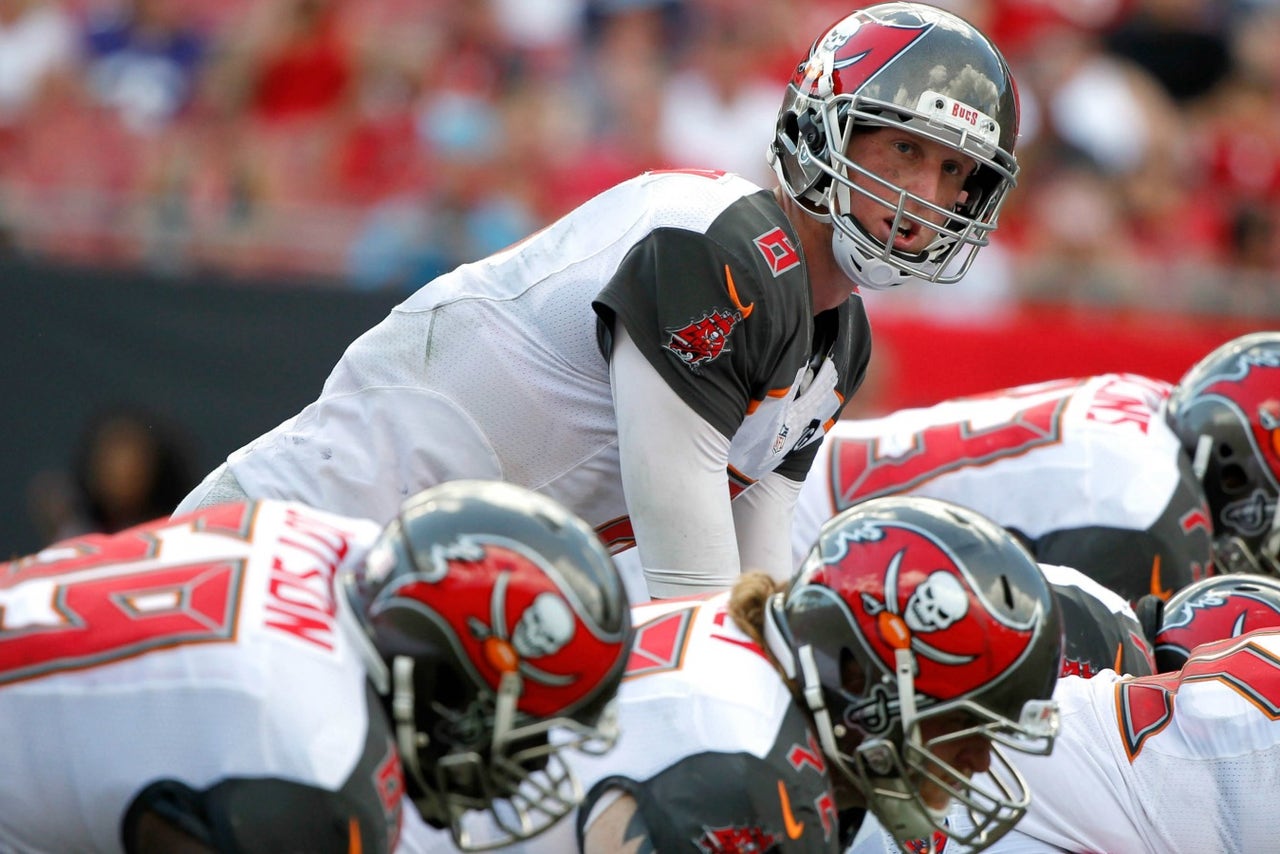 TAMPA, Fla. -- November has arrived, and time will show if this month is kinder to the Tampa Bay Buccaneers.
Bucs coach Lovie Smith raised some eyebrows Thursday, when he said that football doesn't begin until September and October have passed. After a 1-6 start this fall, he better hope what's ahead proves better than what has been left behind.  
"Football doesn't really begin until November," Smith said. "You get yourself in position before that. And even though our record is what it is, two games out of first place as I see it, we're in position for that to happen. Hopefully the guys will keep that fire."
Tampa Bay must beat the Cleveland Browns (4-3) at 1 p.m. Sunday at FirstEnergy Stadium to stay within two games of first place in the hapless NFC South. With the New Orleans Saints' victory over the Carolina Panthers on Thursday night, the task for the Bucs to climb toward the top of the division turned that much tougher.
The Browns, meanwhile, have fared better than expected under quarterback Brian Hoyer's guidance. The Bucs' defense remains terrible -- the unit ranks last in scoring defense (31.9 points per game) and total defense (409.9 yards per game) -- so the task will be difficult on the road.
Here's a closer look at the Bucs' Week 9 matchup against the Browns ...
MATCHUP TO WATCH
Mike Glennon vs. Cleveland's secondary
Believe it or not, the Browns are tied for eighth in the NFL with eight interceptions. Five of those have come from safety Tashaun Gipson, who leads the league in the category. Glennon has thrown an interception in each of his past four games, so chances are, he'll do the same at least once Sunday. One mistake can be overcome. But if Glennon makes a habit of being too generous, it could be a long afternoon for the Bucs.
TRENDING UP
Browns: So much for that Johnny Manziel buzz. Hoyer has emerged as the best choice for Cleveland after a tight competition for the top job in the preseason. He has thrown for a career-high 1,714 yards this season. He has thrown just two interceptions compared to eight touchdowns this year. After all the Manziel talk, Hoyer has asserted himself as the right choice for the Browns.
Buccaneers: Mike Evans had a strong day with 78 yards receiving on four catches in the loss to the Minnesota Vikings last Sunday. Smith said Tampa Bay should make a point to get Evans the ball more often, and he's right. The more the Bucs can stretch the field, the better chance they have of escaping their offensive doldrums. With 25 catches for 336 yards this season, there's room for him to do more.
TRENDING DOWN
Browns: Cleveland's defense has proven vulnerable in its losses. The Pittsburgh Steelers scored 30 points, the Jacksonville Jaguars 24 and the Baltimore Ravens 23. So the Browns' defense is vulnerable. The bigger question: Can the Bucs' poor offense take advantage?
Buccaneers: Doug Martin's stunning fall continues. With Charles Sims eligible to be activated from the injured reserve/designated for return list, Martin has that much more competition for playing time. Martin is doubtful for Sunday with an ankle injury, and who knows when he'll play a major factor again? That means Bobby Rainey should receive plenty of work. Martin has just 166 yards on 58 carries this season. Not what he anticipated.
INJURY REPORT
Browns: Out -- TE Jordan Cameron (concussion), DE Phillip Taylor (knee); Questionable -- WR Rodney Smith (hamstring); Probable -- DE Desmond Bryant (wrist), S Jim Leonhard (ankle), LB Barkevious Mingo (shoulder), DT Ahtyba Rubin (ankle), CB K'Waun Williams (shoulder, neck), DE Billy Winn (quadricep)
Buccaneers: Out -- LB Brandon Magee (knee); Doubtful -- T Anthony Collins (foot); RB Doug Martin (ankle); Questionable -- Michael Johnson (hand); Probable -- C Evan Dietrich-Smith (knee), WR Vincent Jackson (rib).
DID YOU KNOW?
Smith is 9-3 in November since 2010.
QUOTEBOARD
"A lot of people you see run from situations like this. They feel like, 'Oh well, they're not winning right now. It's not going the way they planned.' So what? The best feeling in the world is going to be when we turn this thing around and to know you were a part of it, and you didn't run from a challenge, you didn't run from the fight. I love the fight. I don't like fighting, but I love this fight." -- Defensive tackle Gerald McCoy, when speaking Monday about his seven-year, $95.2 million extension with the Bucs. The deal could be worth a possible $98 million with incentives. 
"There no truth to that at all. The moves we made we felt like gave us our best chance to win right now, as much as anything. Yeah, we picked up a draft pick on both those players; moved up on one and picked up another. But it's not about the future -- well, it's always about the future, but it's about our current roster. As I said, you don't trade players unless you feel pretty good about the other players you have." -- Smith, when discussing Wednesday if the Tuesday trades of safety Mark Barron to the St. Louis Rams and linebacker Jonathan Casillas to the New England Patriots are more about building toward the future. Tampa Bay's net gain in the deals was a fourth- and fifth-round pick in the upcoming draft.
"I'm happy to be here. It's part of this business -- guys are transitioned around this league. It's just something that we have to deal with. But again, I'm happy to be a part of this organization, this city -- even if I was to go somewhere else, I'm pretty sure Tampa is going to remain my home for me and my family. But yeah, I believe we're building something special here and I enjoy being a part of that and I would like to see this one through." -- Wide receiver Vincent Jackson, when speaking Thursday about not being dealt before the NFL's trade deadline expired Tuesday afternoon. He's in his third season with the Bucs.
"I have so many. Normally at this time of year, my kids just kind of bring up certain Halloweens that we had -- that I had with them. As a coach, we miss so many things and it's kind of good that's it's on a Friday where some of our younger coaches have a chance to go out with their kids. For me, I'm past the kid part -- with the grandkids we have a little system set up as they go to different houses, they send me pictures right away. I'll get a chance to enjoy Halloween that way too." -- Smith, when discussing his Halloween memories Friday.
LOOKING AHEAD
The Bucs host the Atlanta Falcons at 1 p.m. Nov. 9 at Raymond James Stadium. The series with the Falcons is tied at 21, with Atlanta winning 56-14 on Sept. 18.  
You can follow Andrew Astleford on Twitter @aastleford or email him at aastleford@gmail.com.
---
---