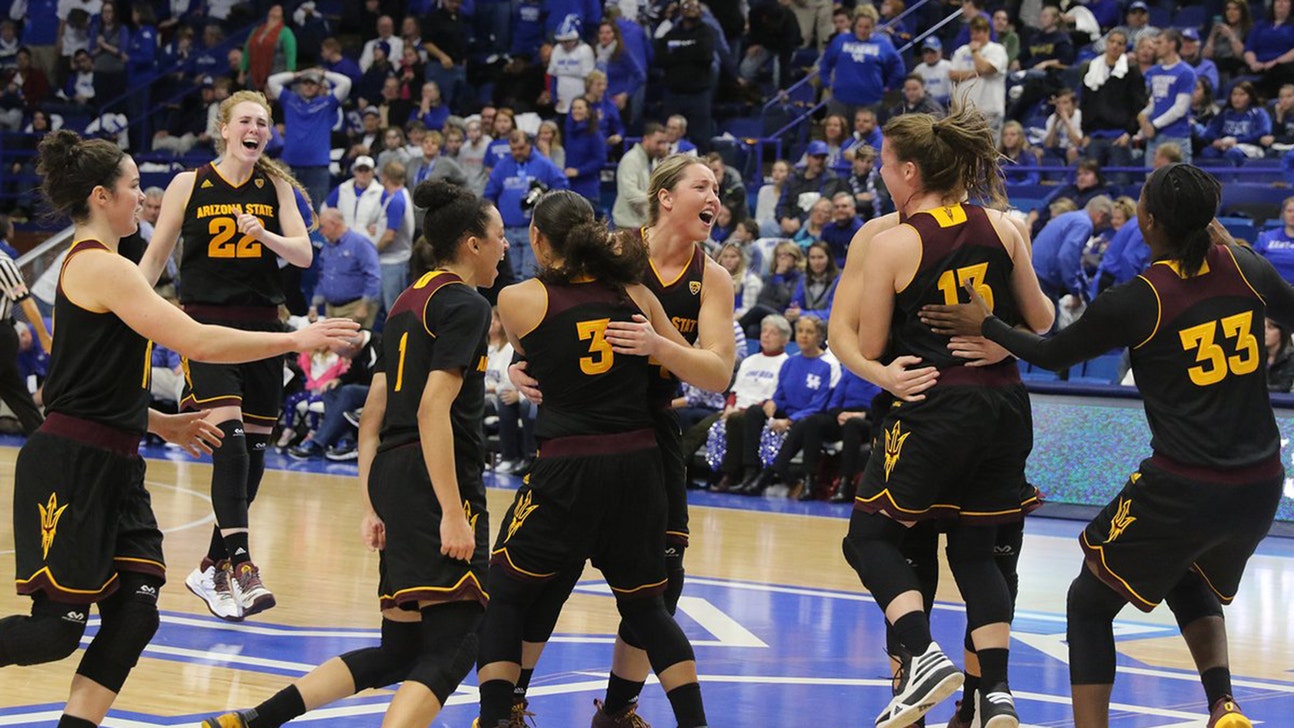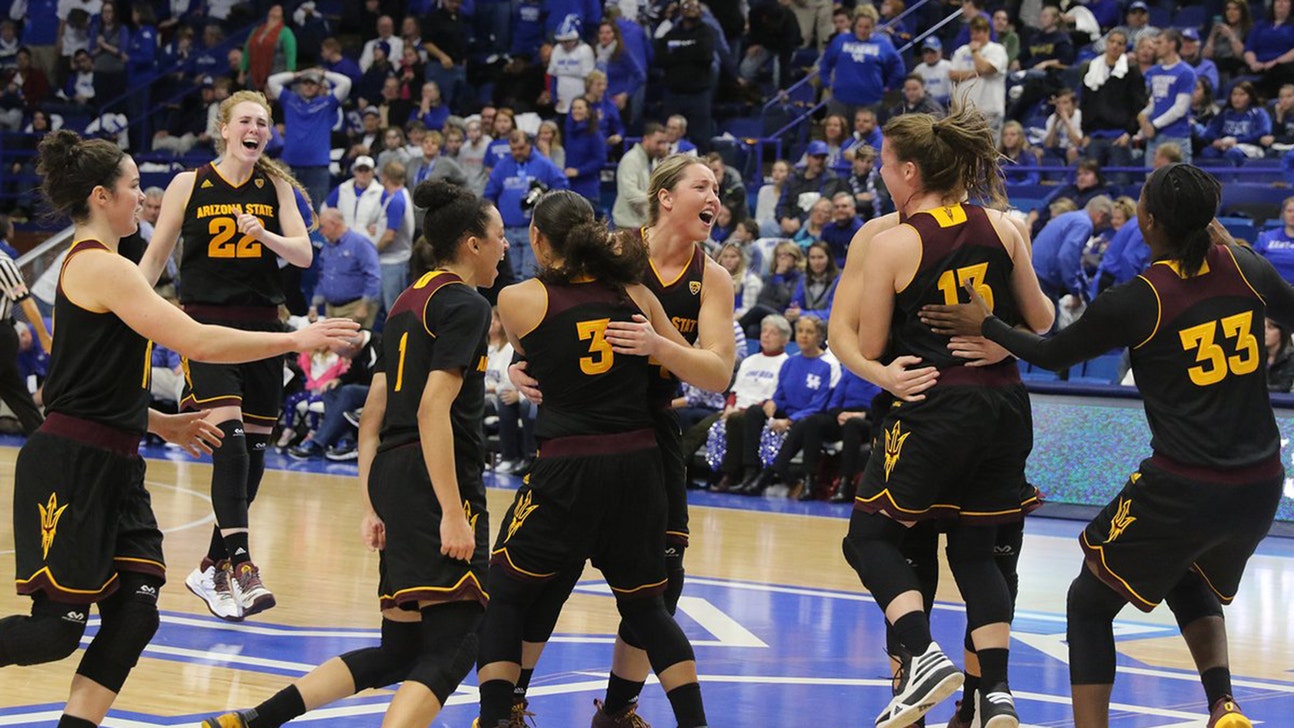 Brunner's shot lifts ASU women over No. 18 Kentucky in OT
Published
Dec. 14, 2016 8:33 a.m. ET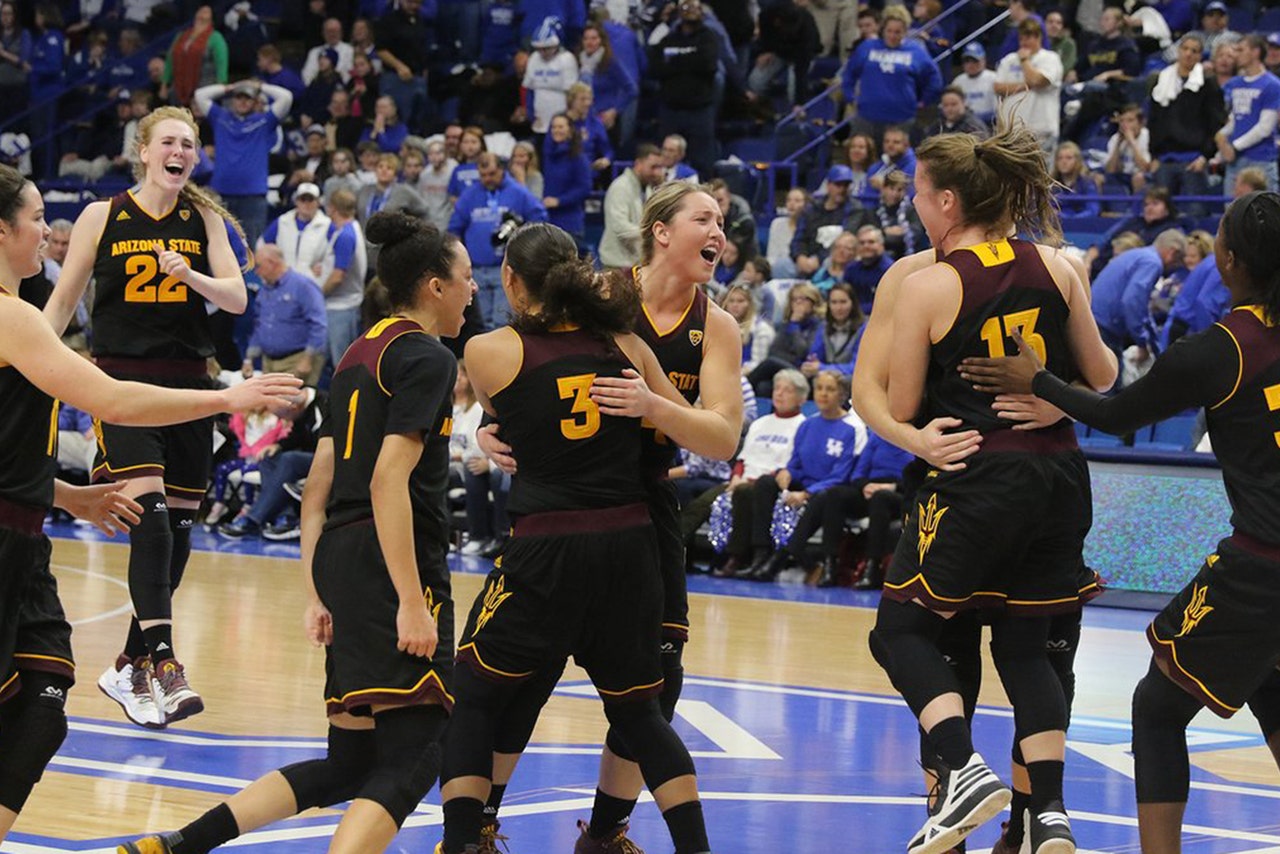 LEXINGTON, Ky. -- Sophie Brunner scored 18 points, including the game-winner with six seconds left in overtime, to lead Arizona State over No. 15 Kentucky 73-71 on Sunday.
Brunner took an inbounds pass among several defenders in the paint before making a fadeaway jumper from the left side as she fell. Kentucky's Makayla Epps was short on a 3-pointer.
Taylor Murray raced into the paint to follow Evelyn Akhator's missed shot and tie it at 71. Murray was fouled but missed the free throw setting up ASU's final possession.
Morris gave Kentucky a 61-59 lead with a minute left in regulation before Sabrina Haines tied it with a short jumper in the final minute.
Quinn Dornstauder added 15 points and Reili Richardson 12 for ASU (6-2), which has beaten back-to-back ranked opponents, No. 19 Florida the other a week ago. Kelsey Moos had 10 rebounds.
Maci Morris scored a career-high 29 points. Murray added 16, Epps 14 and Akahator had 12 rebounds.
The game was played before 13,225 in the Wildcats' only scheduled appearance this season in Rupp Arena.
---