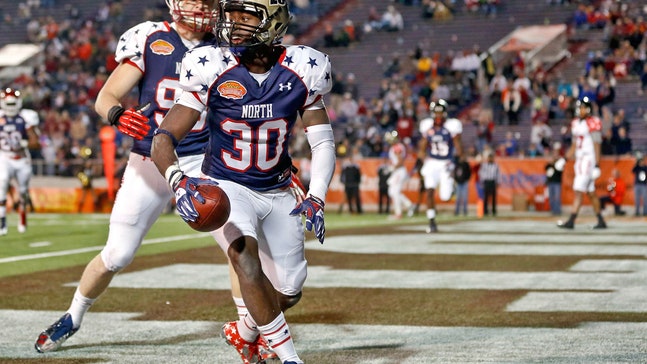 Browns take second CB, Pierre Desir, with fourth-round pick
Published
May. 10, 2014 1:56 p.m. ET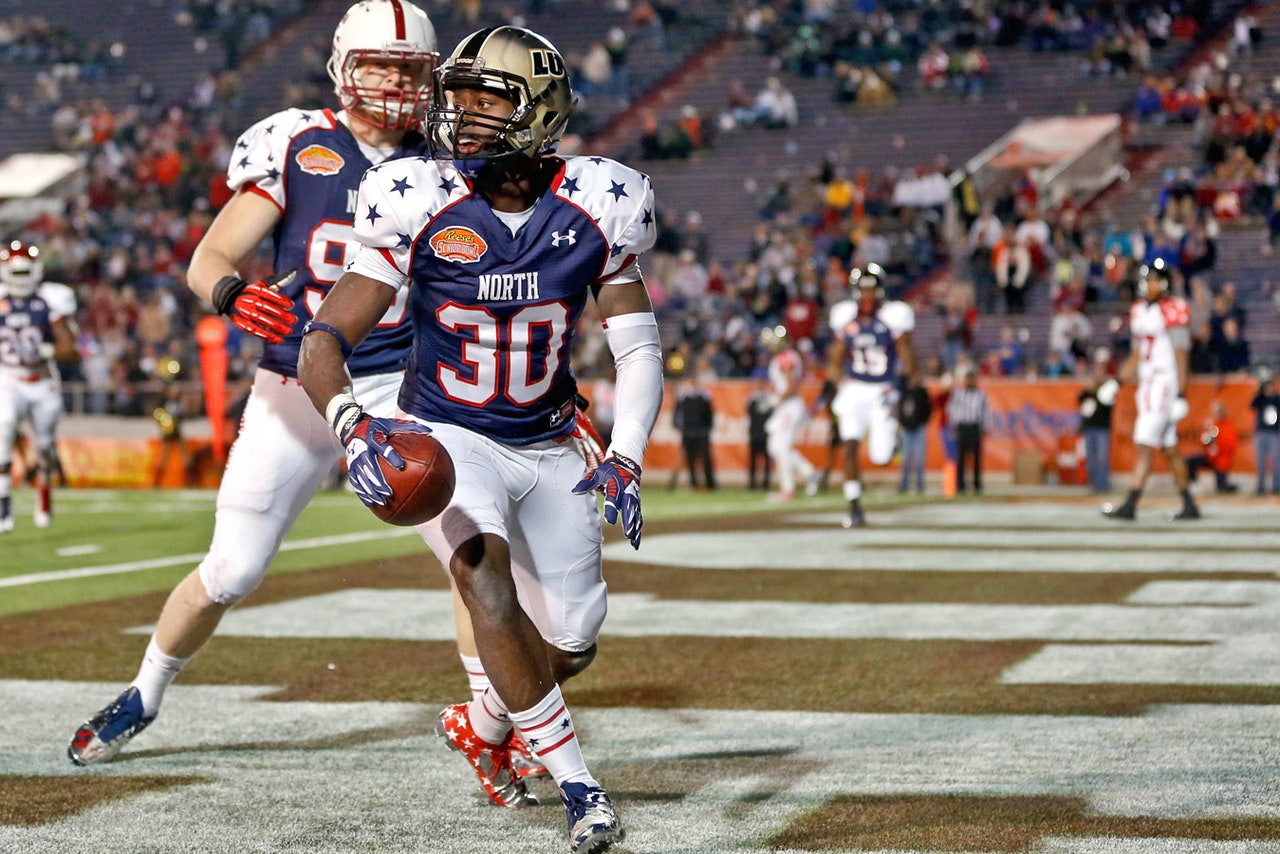 BEREA, Ohio -- The Browns added another defensive back with their first pick on Saturday marking the second day of the three the team used their first pick of the day on a cornerback. The Browns selected cornerback Justin Gilbert with their first pick on Thursday.
Desir (6-1, 198) had 172 tackles in 44 career games. Desir had 25 interceptions and 25 passes broken up at NCAA Division II Lindenwood (Mo.). Desir won the Cliff Harris Award, which is given to the nation's top small college defensive player. He played in the Senior Bowl and the East-West Shrine game.
"As a football player, I'm a playmaker," Desir said moments after being drafted by the Browns.
Desir, 23, is undaunted coming to the NFL despite coming from a smaller school.
"I think the NFL has shown that there are a lot of small school guys that can go in and make an impact," he said. "I think I am one of those guys that can make an impact."
Desir has the attributes that are in vogue in the NFL today for cornerbacks.
"I'm fast, I am very confident in my speed my strength as a corner is my size and my length," he said. "Besides that, I think my ability to track the ball when it's in the air."
Pettine said when the Browns drafted Gilbert he was looking for cornerbacks that can play man-to-man.
"I'm going to come in and play press coverage, " he said. "I'm definitely comfortable in playing press man and think I can use my length to my advantage."
Former Browns defensive lineman Brian Schaefering played at Lindenwood, as well.
Two of the Browns top scouts talked about what they saw in Desir.
"If you strip all the names and numbers off the player you want to be able to identify him right away," area scout Bobby Vega said. "Does he make plays? Does he separate himself from the rest of the competition right away."
Fellow area scout Chisom Opara felt he displayed he could play at the next level.
"I would also say there are certain things you can lean on and this is a guy going through the process," Opara said. "We had the benefit of seeing him in the East-West game and he earned a promotion and played in the Senior Bowl."
The Browns feel they might have found a diamond in the rough from a small school.
"Think the sky is the limit for the kid," Vega said.
CBSSports.com Dane Brugler rated Desir as the 10th-best cornerback in the draft. This is how he summarized his play:
"Good-sized athlete with above average height/length combination for the position...fluid body type with the hip action and explosive footwork to quickly redirect...balanced, patient athlete and looks comfortable in press and off-man...aggressive, fast play style to jump routes and make plays on the ball -- strong-willed competitor...highpoints well with good locating and leaping ability...reliable ball skills and hands to finish interceptions...won't shy from contact in run support...thick skin and won't allow mistakes to linger from play-to-play...smart, quick learner who takes well to coaching...above average character on and off the field with a responsible, positive outlook on life...extremely productive career (44 career starts) with 25 interceptions and 52 passes defended over his career, earning the Cliff Harris Award in 2013 as the top small college defensive player of the year."
Follow on Twitter FredGreethamOBR
---