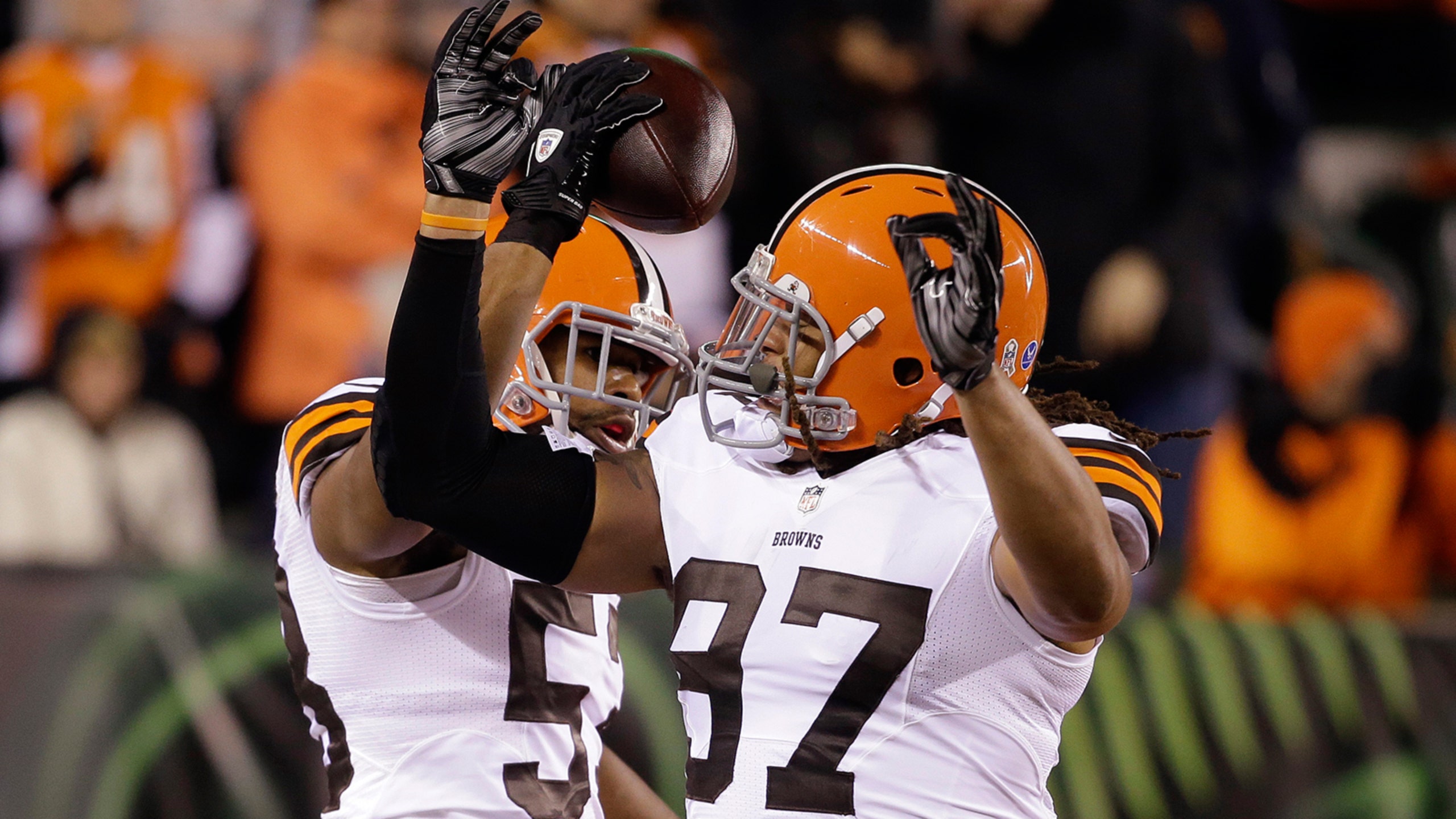 Browns receive good news, bad news on injury front
BY foxsports • November 19, 2014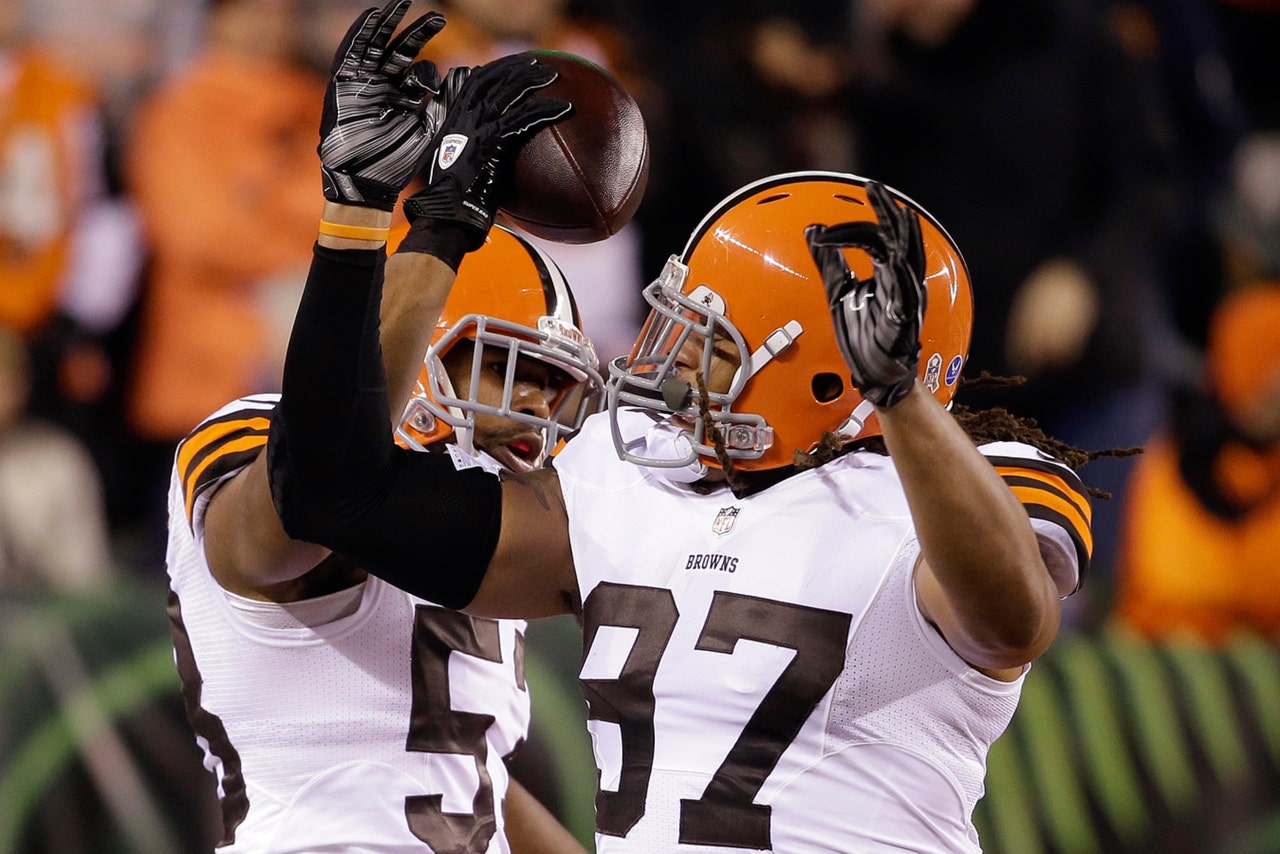 BEREA, Ohio -- The Browns appear to have some positive news, in addition to the return of Josh Gordon.  
They received a break on the injury front in news on both Jabaal Sheard and Karlos Dansby.
On Monday, Mike Pettine said he feared the injury to Sheard's foot was more serious that of the knee sprain to Dansby.
Pettine said he thought Dansby might be out for a month, but said it was possible Sheard was done for the season.
However, Wednesday before practice, Pettine wsn't ready to rule any of the player's out for this week's game, including Sheard and Dansby.
"We're not in a position to rule anybody out, at this point," Pettine said. " We did get a second opinion on Jabaal and it was more encouraging and we'll know in a day or so as far as his availability will be. It might be an issue where he'll be down for a little bit, but we weren't going to make the decision to put him on IR until we heard this other opinion and the news was fairly favorable."
Pettine indicated that once the foot "quiets down" he might be healthy enough to play.
"Once it quiets down, (Sheard) could potentially play with it," Pettine said. "We sent him to one of the most renowned experts out there, but it's such a rare thing, it was good news, but it surprised all of us."
Pettine said Dansby is attacking the injury in rehab and he is optimistic he could return sooner than later.
"With Karlos, he is working as hard as he can and we'll know more as the week goes on," Pettine said.
Pettine said he didn't think the chances were high that Dansby could play this week, but didn't want to rule him out yet.
"I might rule him out (Thursday), but not today," Pettine said.
NFL Network's Ian Rappaport reported Wednesday morning that Sheard's injury wasn't as serious as first thought and he is now listed as 'day-to-day' and could return as early as this Sunday.
Sheard and Dansby were two of six players listed on the pre-practice injury report. In addition, tight end Jordan Cameron (concussion), defensive back Johnson Bademosi (concussion), wide receiver Marlon Moore (hamstring), defensive lineman Ahtyba Rubin (knee) and Dansby were listed as limited for Wednesday's practice.
Rubin is another player to keep an eye one. Pettine admitted that the injuries on Rubin have affected him for most of the season.
"I think it's definitely affected him," Pettine said.
Pettine said it might be later in the week before they know if Rubin will be able to play against the Falcons.
Pettine also mentioned that Cameron and Bademosi are still in the concussion protocol and didn't expect them to practice on Wednesday.
---