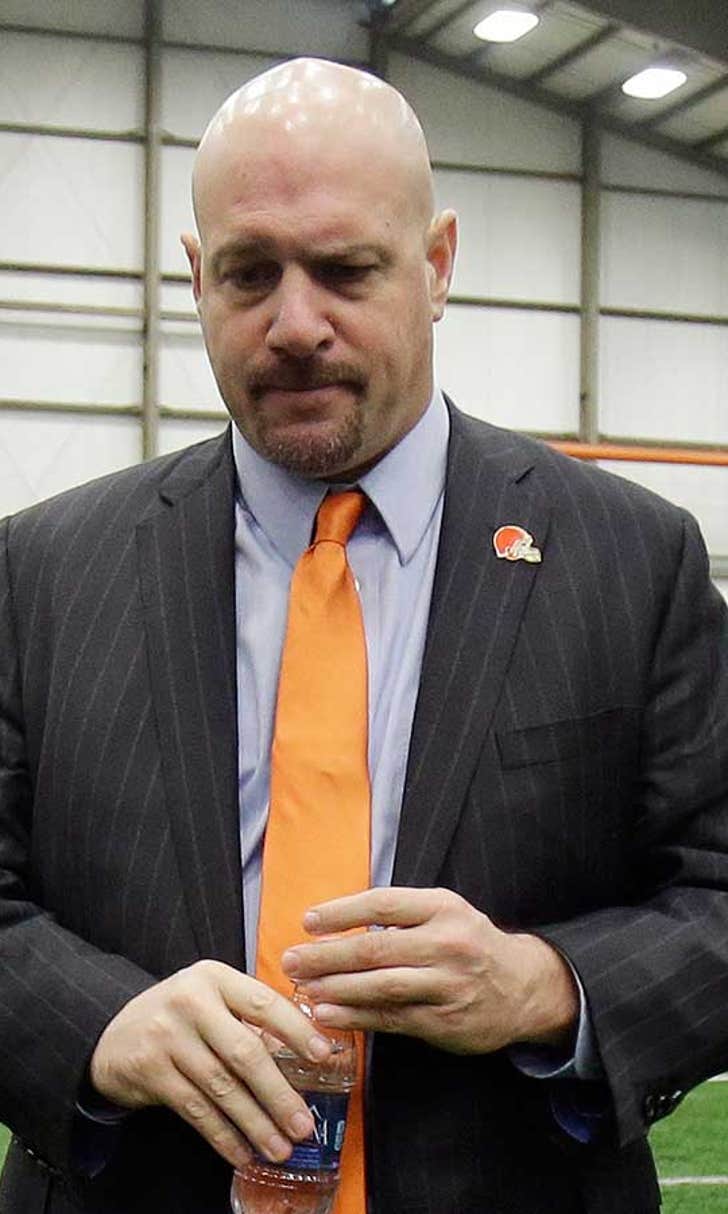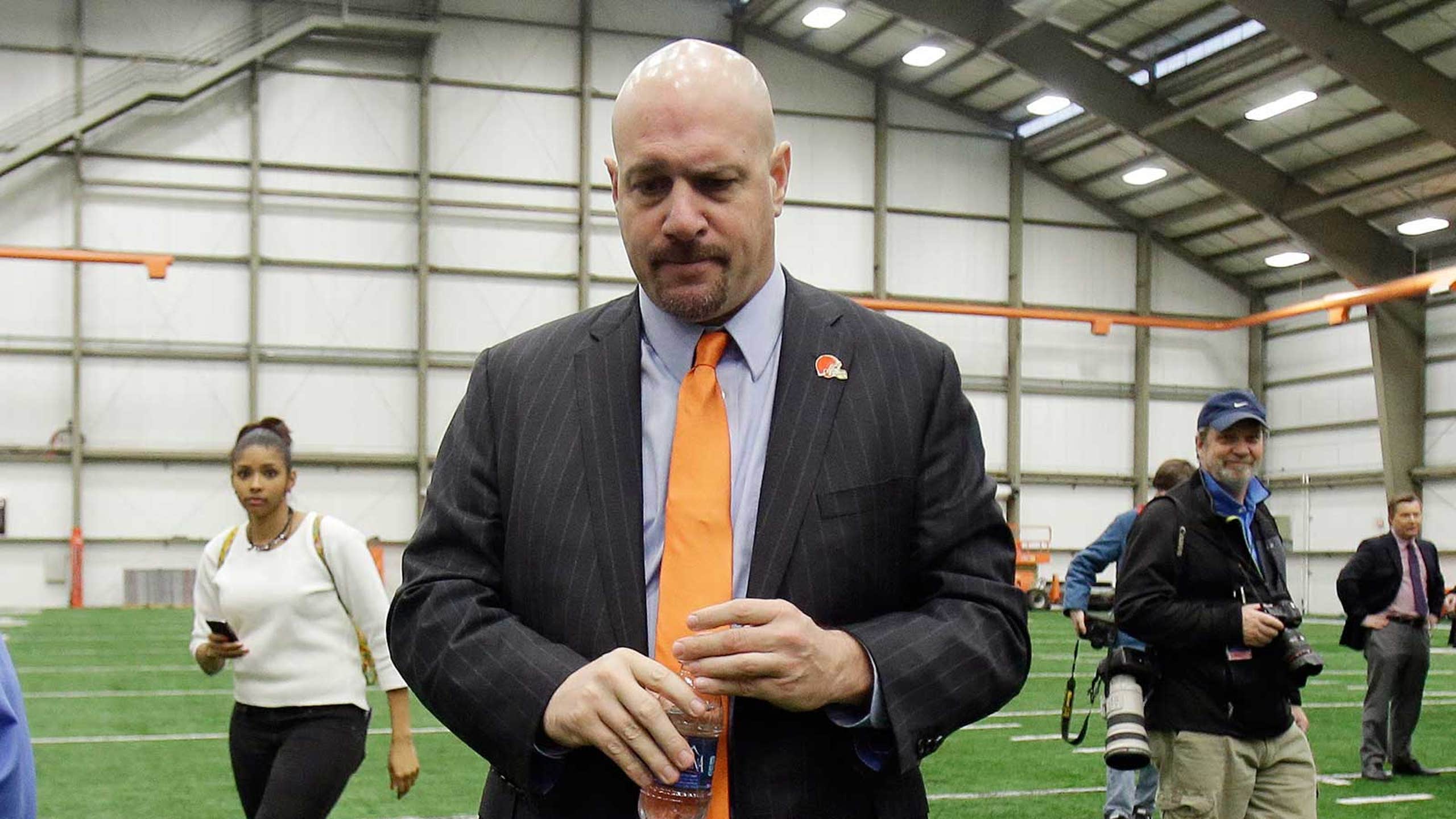 Browns' Pettine responds to Harbaugh 'noise'
BY foxsports • February 22, 2014
INDIANAPOLIS -- Mike Pettine was blind-sided by a ProFootballTalk.com that came out Friday night about the Browns trying to make trade for 49er's coach Jim Harbaugh.
Pettine was asked Saturday morning about the report.
"I got a phone call saying that report was about to come out and I shot the messenger a little bit," Pettine said. "I asked, 'How does that affect my tenure as the head coach?' I think my next sentence, I either used the word flying followed by something, or referenced a part of a rat's body. I think that's noise.
"That's something that has no bearing on my job moving forward," he said. "That's a critical thing. A big part of being an NFL head coach is dealing with the noise, dealing with the distractions. Just add that one to list."
Pettine was asked if it bothered him that he might have gotten the Browns coaching position by default because the team didn't deny the report. However, he sees it as a positive.
"When you look at it, it shows that the organization is committed to getting it turned around, that it would investigate that option," he said. "I see that as a positive."
Pettine said his goal is to quiet the 'noise' or 'distractions' that seem to be more prevalent surrounding the Browns.
"Uh, that is potentially an accurate statement," Pettine said. "I'd like to think it's going to get quiet. That's my goal, is to quiet the noise. The sooner I get off this podium and can go in there and start evaluating players and see if we can find some future Cleveland Browns the better.
"I know a lot's happened, but it's my goal to get the staff I've hired moving forward and we can quiet things down and go about the business of winning football games."
Pettine said he looks forward to getting things with the Browns on an even keel and the talk will be about winning football games.
 "I try not to listen to it," he said. "Zak (Gilbert), our PR director brings it to me. I'm not actively pursuing it. I'm in the office, we're watching tape,we're grinding away. We're full speed ahead. I told the staff that we're behind in our first staff meeting. They needed to understand the magnitude of the job we were taking on.
"This isn't, any time you're trying to turn a franchise around you have to be extraordinary," he continued. "I put up a power point slide, since 1991 the Browns have had two playoff appearances I think and won one playoff game. In those 23 years there's been 141 coaches. The challenge for them was 'How are we going to be different?' That's something they took to heart and hopefully we'll have results to back that up in the fall."
Pettine was asked if he has wondered what he has gotten himself into after accepting the Browns job.
"No, because that's negative," he said. "To me this is a dream come true. I pinch myself every day. I wake up in the morning and say, 'I'm the head coach of the Cleveland Browns, I can't wait to get to work.'
"There's so much negative, you can get overwhelmed by it," he said. "I don't see it that way. I know I'm very blessed to be here, that my path was different and I think that's helped motivate me.
"I'm the proverbial guy from the mailroom," he said. "I don't have the pedigree like some other coaches have that were former players or big college name coaches. I feel like I've worked my way up and had a lot to overcome. I think that's helped motivate me. That's been a chip on my shoulder, whether it's real or perceived, I've always been, 'That guy was just a high school coach' or 'That guy was just getting Rex's (Ryan) coffee.' That's what's motivated me and to me that's a big part of why I'm here today."
---