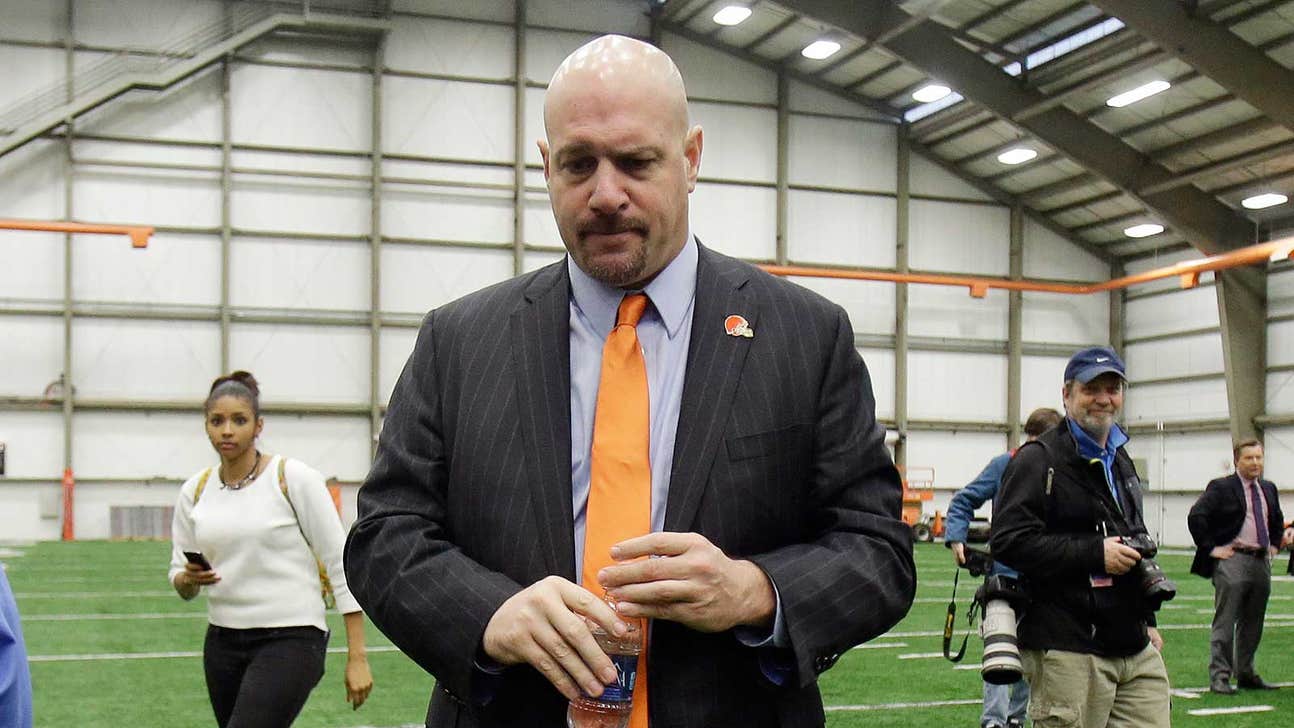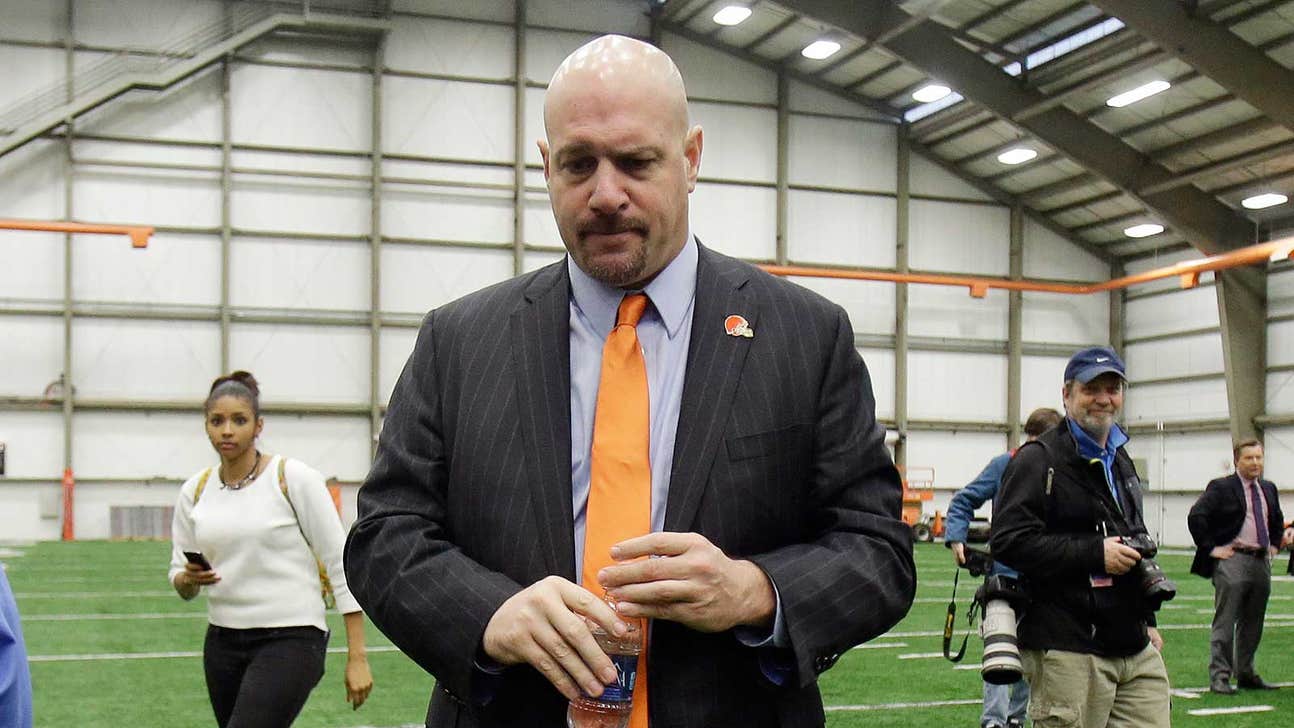 Browns' Pettine focused on assembling staff
Published
Jan. 24, 2014 5:30 p.m. ET

CLEVELAND (AP) -- Once Mike Pettine finished his media duties and posed for more photos than a groom at his wedding, he ripped off a business suit that felt like a straitjacket.
The Browns new coach then slipped into a pair of sweats, got behind his desk and grabbed a phone.
There's work to be done. Lots.
"We are behind," he said.
In his first hours after being announced as Cleveland's seventh coach in 15 years, Pettine continued making connections to assemble his staff. He has some candidates in mind for his offensive and defensive coordinators, but Pettine won't rush into hiring anyone.
Like the Browns did before finally hiring him after a 4-12 season, Pettine will take his time and bring together coaches he believes will work well together. He isn't just going to surround himself with buddies.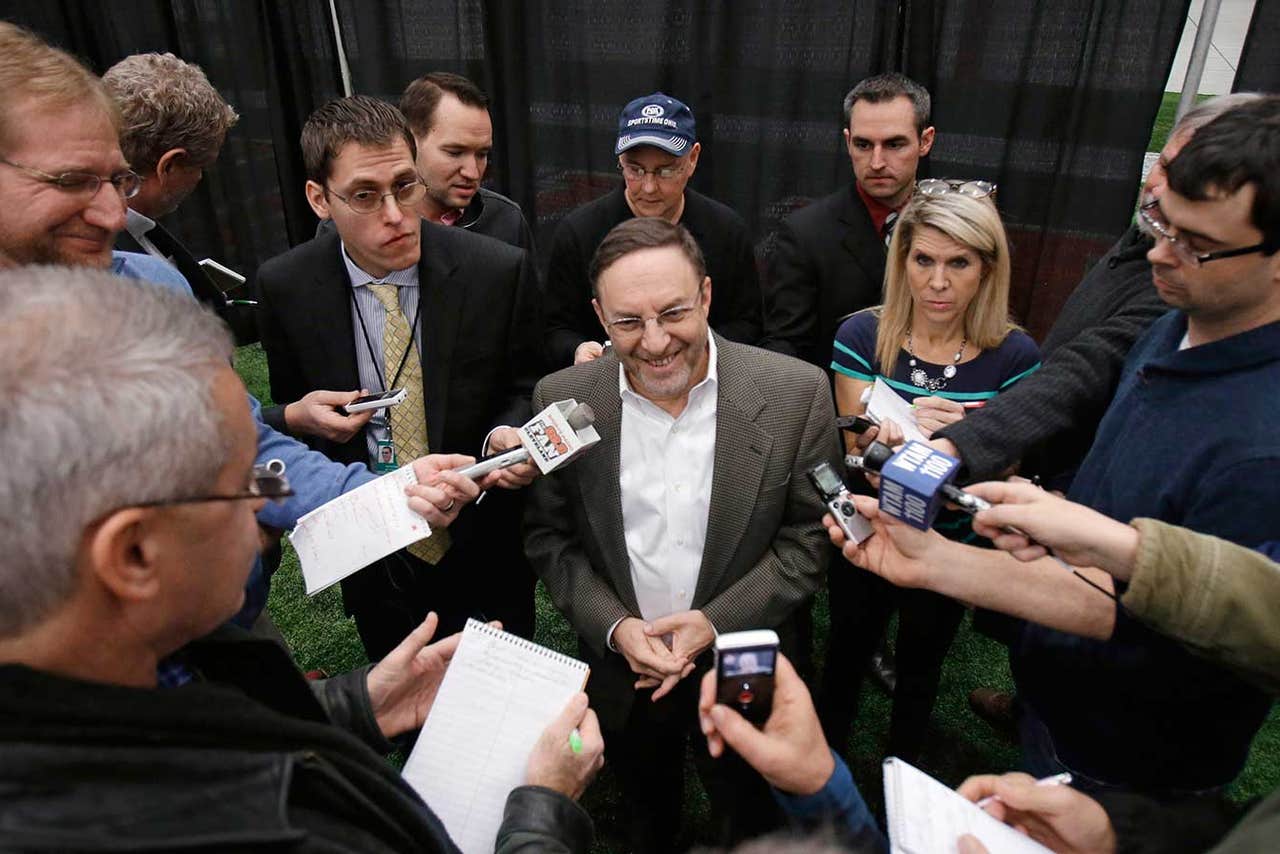 Q & A WITH HASLAM AND BANNER
Haslam and Banner addressed various topics during the session after the introduction of Pettine. READ MORE
"I don't want to build, for lack of a better phrase, `a good old boys club,'" said Pettine, the last of seven NFL head coaches hired in the offseason. "A lot of coaches hire people that they are friends with or go way back with, and sometimes those relationships are great and for those reasons they work well together. When you put coaches in a room like that they're going to bond.
"I'm not looking for someone to go to lunch with. It's going to be all about winning."
One coach he's expected to contact as a possible defensive coordinator is Buffalo linebackers coach Jim O'Neil, who has spent the past five seasons working under Pettine. The two were together four seasons with the New York Jets and O'Neil is seen as Pettine's right-hand man. This past season, they retooled a Buffalo defense that finished second in the league with 57 sacks and 23 interceptions.
As for his offensive coordinator, former Houston coach Gary Kubiak has emerged as a possible target.
Pettine, who expressed a desire to have a former head coach on his staff, wants to have his coordinators in place by early next week so they can help him fill out the rest of the staff. Pettine said there will likely be some holdovers from the group of coaches who worked in Cleveland under Rob Chudzinski.
Pettine's hiring ended a circuitous search for the Browns, who interviewed 10 candidates over 25 days. The long and winding road led to the 47-year-old Pettine, who told a Buffalo radio station on Friday that he nearly pulled his name from consideration because he couldn't get a commitment from Cleveland and felt the Bills were being dragged along.
"That was starting to wear on me the last couple days," Pettine told WGR . "I talked to (coach) Doug (Marrone) and it was getting to the point where I'd say, `Hey, if this goes on much longer I need to pull out because it's just not fair to the Bills.'"
The drawn-out search didn't help the image of Cleveland's front office, which has been widely criticized for first firing Chudzinski after one season and then seeming disorganized as it looked for his successor.
But now that Pettine is in place, the team can turn to other pressing matters.
The Browns have tough personnel decisions to make, including whether to try and re-sign Pro Bowl safety T.J. Ward and center Alex Mack, who are eligible for free agency. Both players have said they would like to stay with Cleveland, but the events of the past month may have changed their thinking.
Pettine praised Ward and Mack.
"I think a big part of being successful in the NFL is to keep your own players, guy that you've had here that come up through the system," he said. "But you can't overspend just for the sake of having them. With Ozzie Newsome in Baltimore it was always right player, right price. A lot times you might have the right player and you get priced out.
"You always like to keep your own and those two are special players."
Also, the Browns are weighing what to do with wide receiver Davone Bess, recently arrested at a Florida airport on charges of assaulting a law enforcement officer. It was the latest episode of troubling behavior by Bess, who missed Cleveland's final two games for "personal reasons" and posted photos on his Twitter account of what appeared to be marijuana.
Last week, it was learned that Bess was involuntarily hospitalized in 2013, just one month before the Browns traded for him and gave him a three-year contract extension.
Browns CEO Joe Banner was careful not say much about Bess' situation.
"We've been in contact and we're trying to do everything we can to support and help Davone through the entire process," Banner said.
---