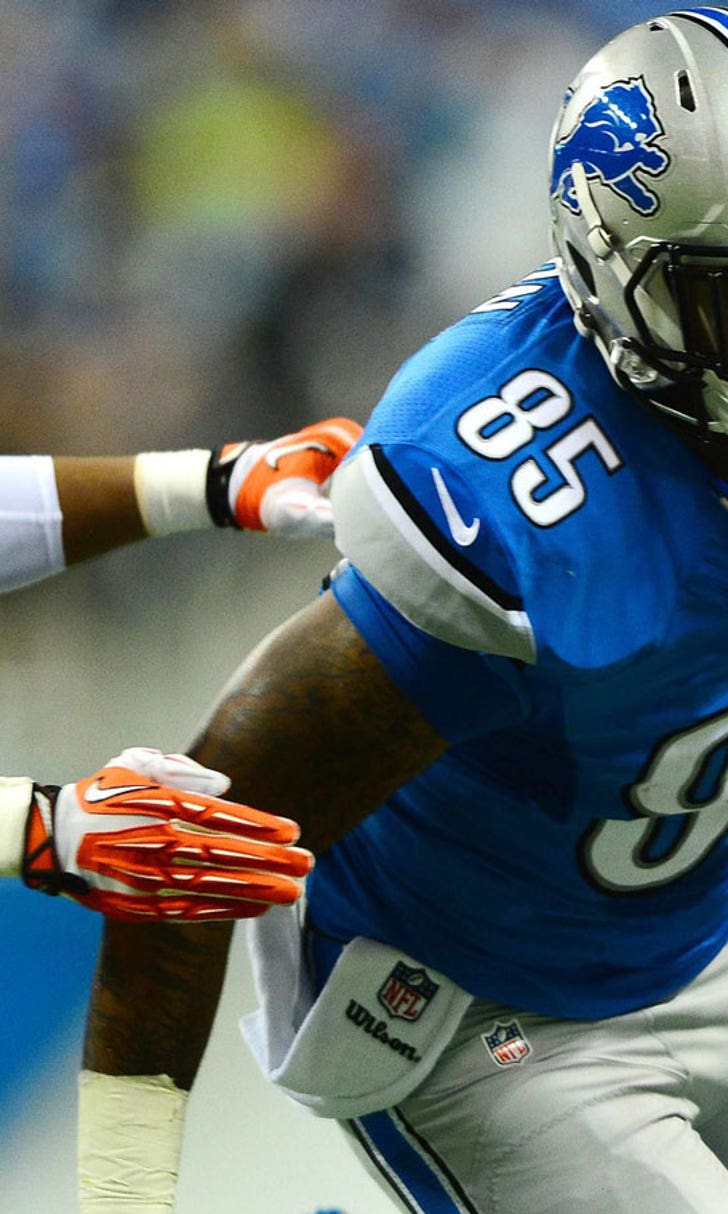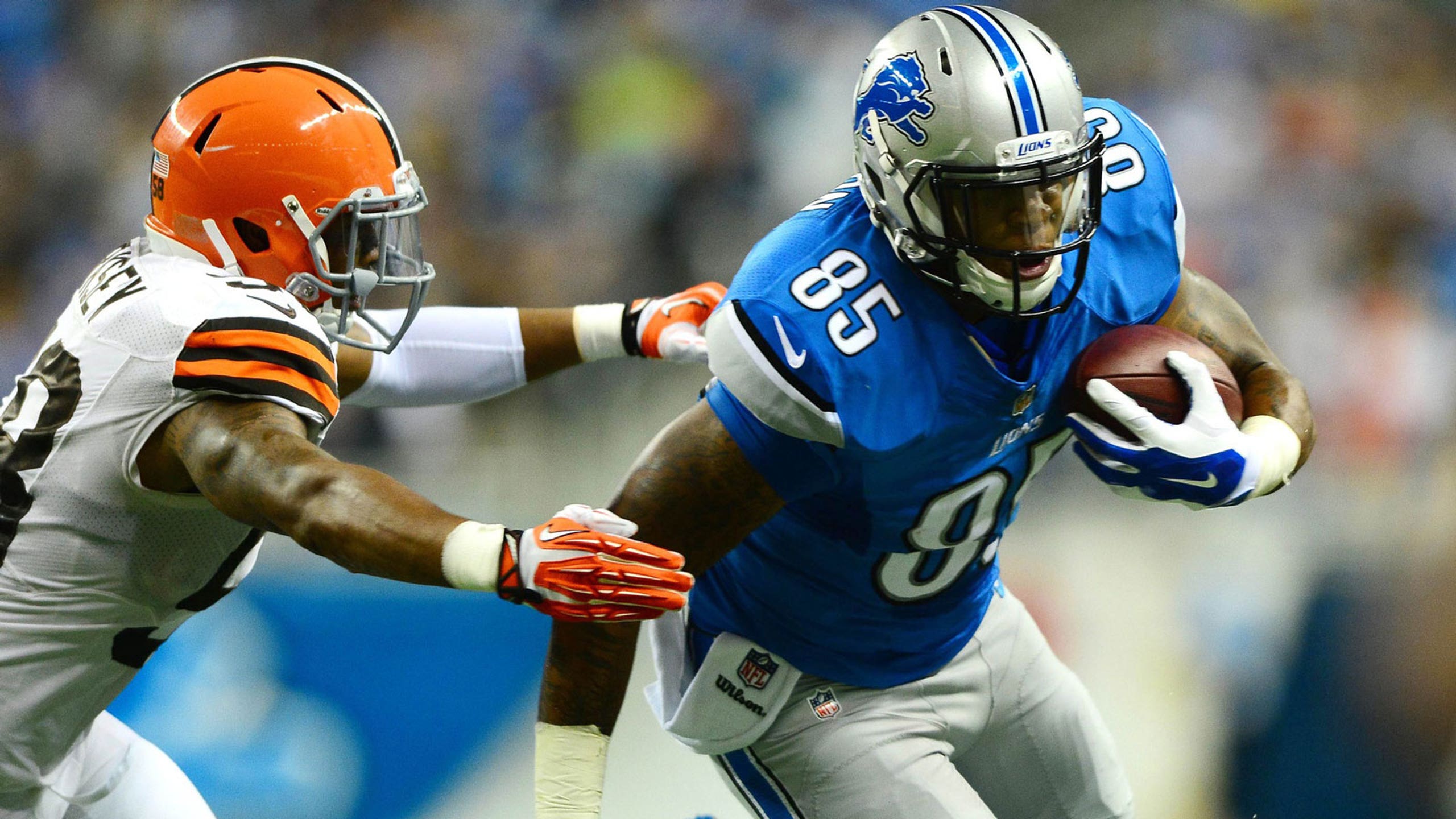 Browns notebook: Kirksey making his case
BY foxsports • August 12, 2014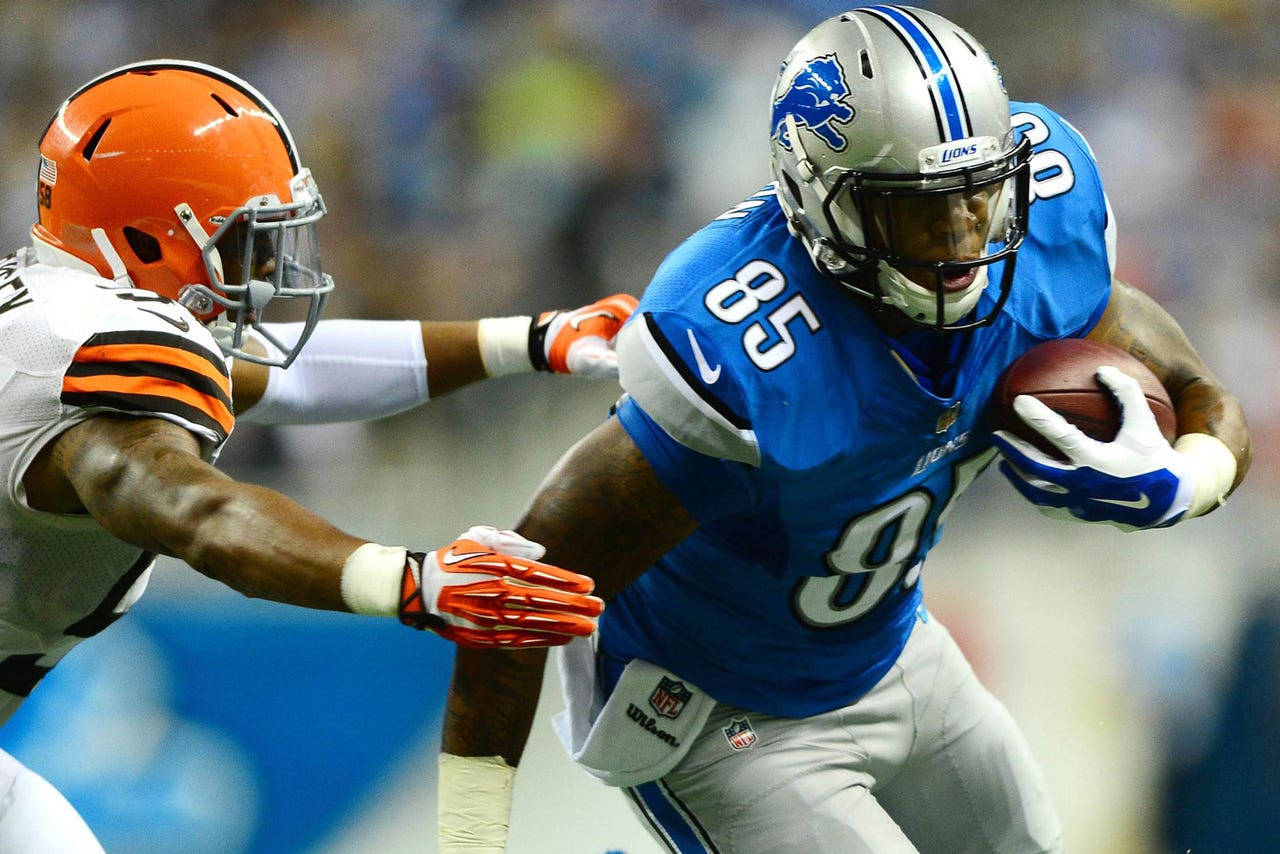 BEREA, Ohio -- Rookie linebacker Chris Kirksey is one of the rookies pressing for more playing time. The third-round draft pick from Iowa made an impression in his first game with the Browns with Mike Pettine.
"I thought Kirksey played well," Pettine said after practice Monday. "We'll increase his role a little bit more -- get him out there a little bit more with the ones."
Kirksey was credited with three tackles and a pass broken up in the game in a reserve role behind linebacker Craig Robertson.
Pettine said that Robertson played well also, but Kirksey is right on his heels.
"That's not an indictment of Craig because Craig's been playing well too."
The general feeling is that Kirksey will eventually take over for Robertson, but Pettine thinks the competition has brought out the best in both players.
"That's a situation where I think if both of them play for us, that really helps your football team because now they can help (special teams coordinator) Chris Tabor out," Pettine said after the Lions game. "Both of them can essentially be full-time special teams and can job-share within our defensive packages.
"I think Craig showed he has some flexibility," he continued. "If we have issues at the Mike linebacker or if (LB Karlos) Dansby needs a rest, he's shown he can slide on over and play the Mike. We've been thrilled with that linebacker room, especially the development of the rookie. I think Chris has shown that the game isn't too big for him and some of the question marks that we had about him coming out of Iowa that we really didn't get a chance to see on tape in college, he's answered those questions very easily in the NFL."
Pettine also said the coaching staff doesn't want to put too much on Kirksey too early in his career.
"When you have a rookie, it's hard to just get him everything," Pettine said. "We have enough variance in the packages whether we're dime, whether we're nickel, whether we're base, short yardage stuff, our extra DB packages that I think there's enough work out there for both of them."
Kirksey (6-2, 235) was drafted with the team's first pick in the third round with the billing of being able play both inside and outside linebacker in Pettine's defensive scheme. The two-time captain at Iowa said his goal on joining the Browns was simple.
"I just came in here with one goal in mind to play physical and go out there and play hard," he said. "I knew once I got to this at this level you can't be a one-sided player, and both sides covering and stopping the run. I'm just trying to improve every day."
EXTRA POINTS
Grossman Brings Familiarity: Newly signed Browns quarterback Rex Grossman was at practice as an observer Tuesday after the Browns released QB Tyler Thigpen.
Pettine was asked why the move was made now.
"We're always in a situation if we think we can make the roster better, we're going to do it," Pettine said. "He's a guy that's very familiar with (offensive coordinator) Kyle (Shanahan's) system. We were very appreciated of what Tyler did, but we wanted to get Rex in here."
Pettine was asked how many quarterbacks the Browns would keep.
"We haven't gotten to that," he said. "I think it will depend on the rest of the roster. Connor Shaw will get more time in the preseason to see where he is at. Those are all decisions down the road."
Currently, the Browns have four quarterbacks on the roster with QB Brian Hoyer, QB Johnny Manziel, Grossman and Shaw.
"I think he'll help the whole room as far as the stuff he's been through and he knows the system as well as he does."
Pettine said the signing of Grossman, who was with Shanahan with the Texans (2009) and the Redskins the past four years doesn't make Hoyer expendable.
"Absolutely not."
Quarterbacks coach Dowell Loggains gave his input on signing Grossman.
"He brings us a veteran presence that knows the offense," Loggains said. "He was with Kyle (Shanahan) and he knows him well."
Grossman (6-1, 225) says he'll help out however he is asked.
"I'm here to help," Grossman said after practice.
Grossman was asked what he saw in the offense on his first day.
"I've just seen one practice but it looked pretty smooth to me."
With the release of Thigpen, Shaw received reps with the third team.
Agnew Lone FB: Undrafted rookie free agent FB Ray Agnew was listed as the only fullback on the second depth chart the Browns produced for the Redskins game. Last week, TE MarQueis Gray was listed as the starter at fullback. When asked about that, Pettine responded with a chuckle.
"We put out a second depth chart?" he said. "No, he was splitting practice between fullback and tight end. And we're really pleased with the play of Ray Agnew. He's a more traditional fullback and has done well."
Agnew (5-10, 247) joined the Browns after playing at Southern Illinois.
"There's a toughness element that he brings that he's not going to back down to anyone," Pettine said. "He did some kick out blocks and he shown he's willing to stick his face in there and he can run the ball near the goal line. It comes down to how we want the roster to look (at the final cut downs)."
Johnson, Gabriel Climbing: Pettine was asked who was standing out among the young wide receivers.
"I think (WR Taylor) Gabriel has showed up," Pettine said. "He got nicked up in the spring and we didn't get a chance to evaluate him. He's shown the game is not too big for him. Willie Snead has flashed and had some production for us. He did well in the scrimmage.
"Charles Johnson is starting to get more consistent," he said. "At the beginning, he was inconsistent but is starting to show consistency and made a nice catch over the middle."
Johnson (6-2, 215) caught three passes for 30 yards against the Lions, including a 15-yarder.
In practice Tuesday, Johnson caught a deep pass from QB Brian Hoyer in team drills.
Gabriel (5-8, 167) is an undrafted rookie free agent from Abilene Christian and he caught three passes for 32 yards, including a 14-yard catch against the Lions.
Skrine All Over: At the end of practice, the offense tried to run a reverse with WR Travis Benjamin, but the ball got loose and CB Buster Skrine picked it up and returned it for a touchdown. On the next play, RB Ben Tate fumbled and Skrine again picked it up and looked like he would score again, but the play was stopped.
Back at It: CB Justin Gilbert (groin), WR Travis Benjamin (knee), TE MarQueis Gray (abdomen) and OL Joe Thomas (rest) were back practicing.
On the Side: DL Billy Winn (abdomen), DL Desmond Bryant (rest), LB Darius Eubanks (shoulder), WR Nate Burleson (hamstring) and WR Josh Gordon (abdomen) were on the stationary bikes and with the trainers on the side during practice.
Pettine was asked if Bryant is injured and he said his scheduled day off was moved up because he had something "bugging" him that he was going to have checked out.
OL Nick McDonald (wrist) is still on the Active/non-football injury list.
Quick Hits: CB Joe Haden intercepted QB Johnny Manziel on a high throw to WR Anthony Armstrong...QB Brian Hoyer threw a nice pass deep to rookie WR Taylor Gabriel and then Manziel hit Gabriel on a laser strike over the middle...Hoyer completed a sideline throw down field to WR Miles Austin in team drills.
---