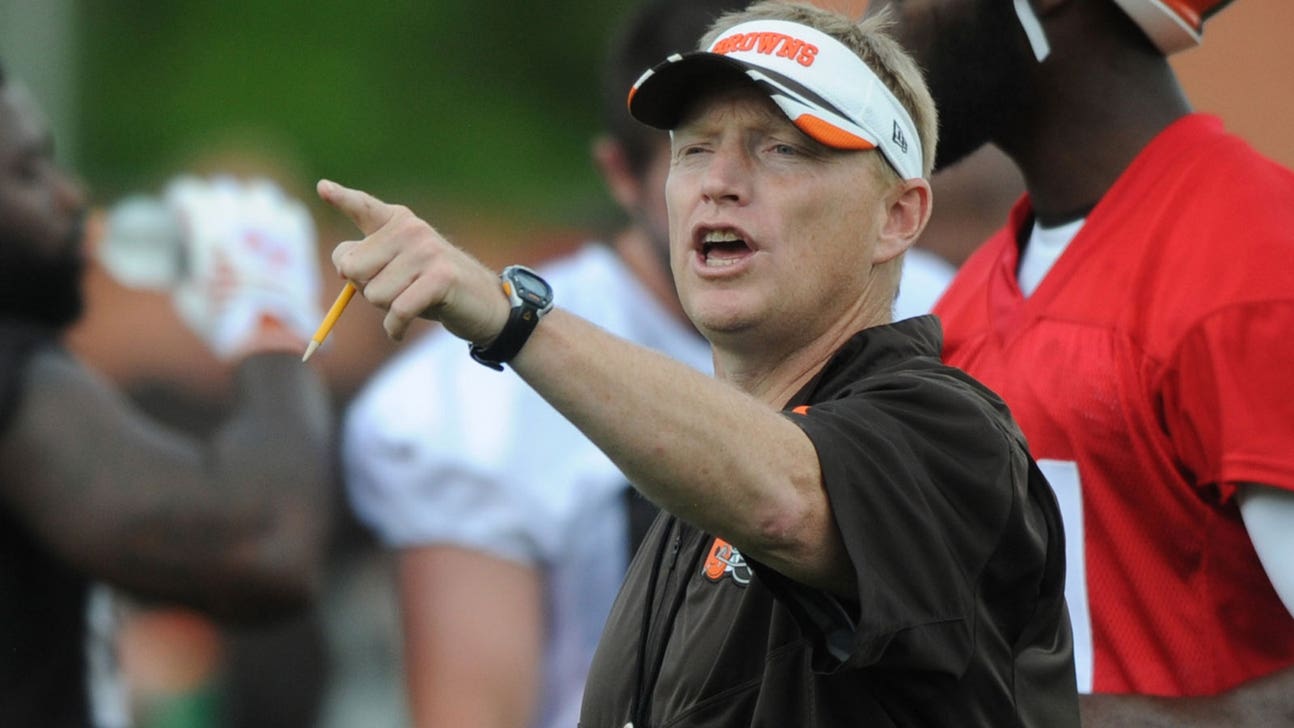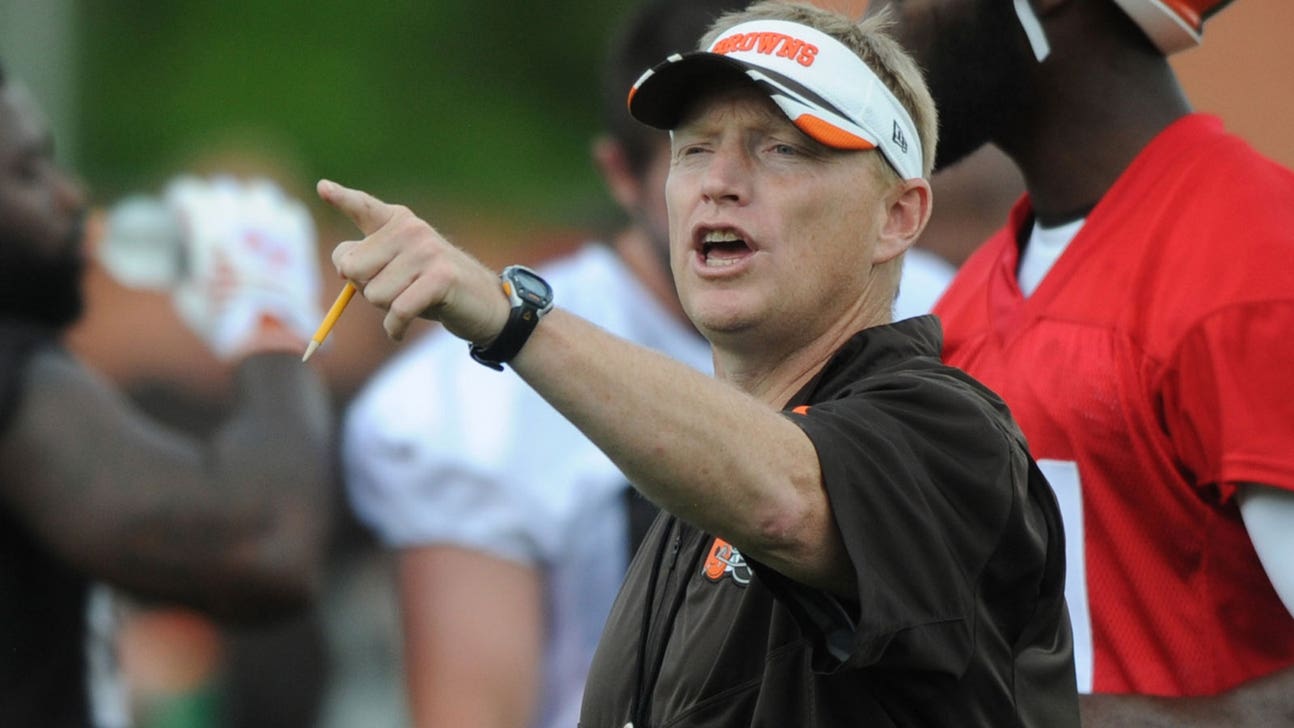 Browns have all new specialists
Published
Jun. 18, 2015 2:01 p.m. ET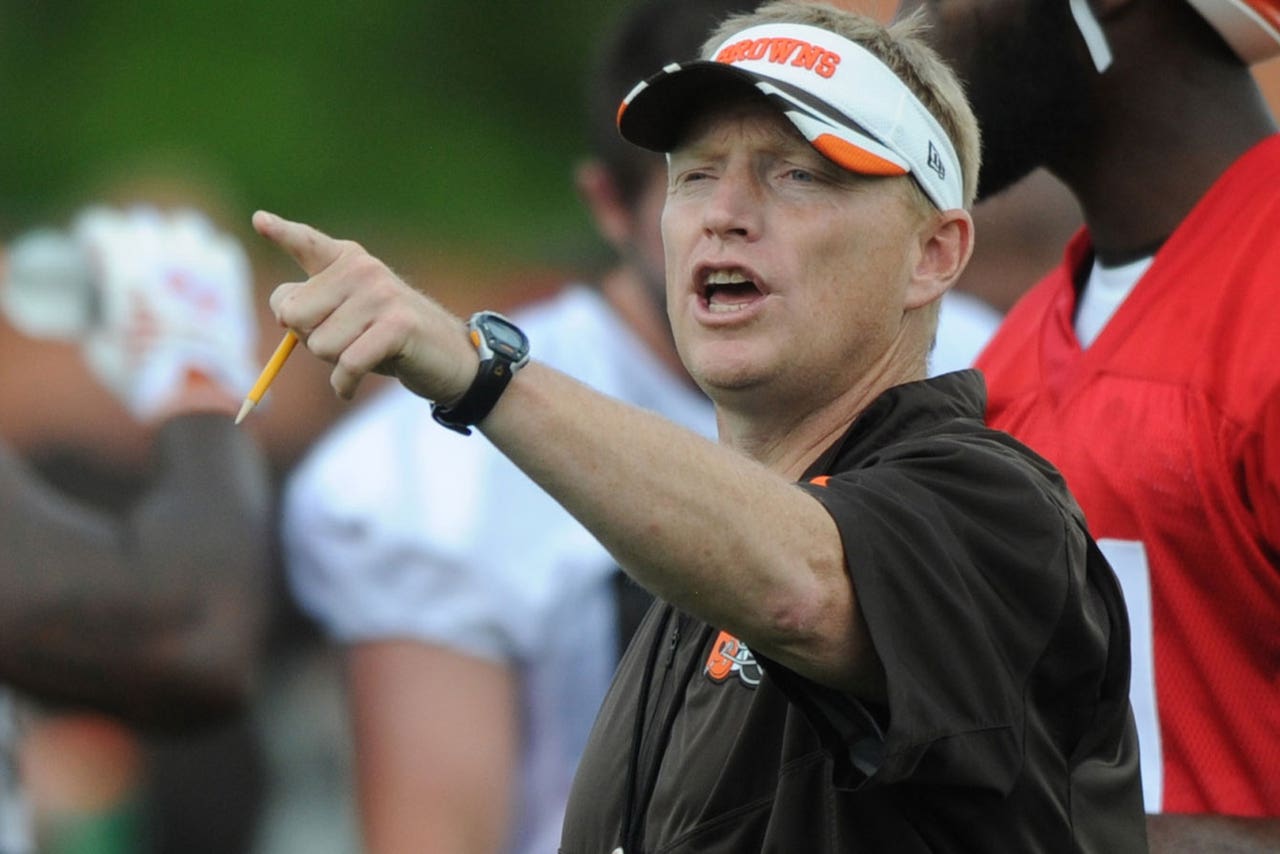 Special team coordinator Chris Tabor is faced with having all new specialists this season. P Andy Lee is in over P Spencer Lanning. LS Charlie Hughlett is in over LS Christian Yount. K Carey Spear and K Travis Coons are battling to replace K Garrett Hartley, who was waived recently.
"Change is inevitable in the National Football League and obviously in special teams," Tabor said. "With regards to our little area, I guess it creates some unknowns. As a coach, you're always working on trying to fix those unknowns. That's what we're doing. I hate to use the coaching cliche. 'We're going through the process,' but we are. We feel like we've got some guys that have NFL talent."
Spear and Coons have never kicked in the NFL. Both have been in NFL training camps. Spear played at Vanderbilt while Coons played at Washington.
Tabor said the two are already in competition.
"Yeah, everything that we do, I'll tell them that, 'Hey, we're charting these kicks.' This is part of the whole competition," Tabor said. "This goes all the way back to when we first started the offseason. We took a couple weeks to kind of get into the groove a little bit, let them get their swing, feel comfortable. Then, we said, 'OK, the competition's now started.' We've charted everything and have kept a running tab on that. It's been a very close competition."
Coons missed back-to-back 58-yard field goals on Wednesday in the two-minute portion of practice. On the first attempt, he hit the crossbar and was wide left on the second attempt.
Spear made his only attempt from 47 yards out.
"It is good enough because those are the two that are competing, but at the same time, I think it's just like any player in the NFL at that position," he said. "You're always going up against other kickers from other teams, also. That's the nature of the business, but those guys are doing a good job. Their controlling what they can control, and the tape will tell us what to do."
The least unknown commodity is Lee, whom the Browns traded for in the last couple of weeks.
"He's a four-time Pro Bowler," Tabor said. "Obviously, this will be his 12th season. Obviously, he has the experience and he has played in a lot of big games. He has a big leg. I know he showcased that a few times. Right now, he's just in the process of getting back. Lots of times, when guys are going into their 12th or 13th year, they don't start as early kicking as maybe some of the young guys. He's just now beginning to work himself back into shape. Then as we go through preseason, it'll be a deal where obviously we don't need him to hit, to be perfect for preseason game No. 1. We just need to build it up so that he's ready to go when we play the Jets."
Veteran WRs: Mike Pettine said he has already seen some of dividends of bringing in veteran receivers Dwayne Bowe and Brian Hartline to go with Andrew Hawkins from a year ago.
"It was a young group," Pettine said. "It's good to have a veteran like Dwayne and to bring in a Brian Hartline and then have Hawkins already here."
Pettine said Bowe brings a bigger target to the offense.
"The thing about Dwayne, we wanted to make sure that we had pretty good variation, diversity in the skillset in that room and a bigger body guy that can still be covered but has a good catch radius, strong hands and can make the contested catches.
"He's proven he can do that throughout his career," Pettine said. "Throughout the spring, he's shown us time and time again examples of why we brought him here."
Gilbert missing: DB Justin Gilbert was still absent from minicamp Thursday after missing Wednesday. Pettine said that Gilbert was excused from practice.
"His absence is excused. I spoke to him last night. He's got a personal matter he's dealing with. It's a family issue. I'll leave it at that."
On the side: DB Tashaun Gipson (hamstring), DL Phil Taylor (knee), OL Cameron Erving, LB Nate Orchard, DB Tramon Williams and WR Josh Lenz were with trainers for the early portion of practice.  LB Karlos Dansby was given a day of rest.
Pettine indicated he didn't think any of the injuries were long-term that would prevent them from being ready at the beginning of training camp.
School's Out: At the conclusion of minicamp Thursday, players were free to leave and there is nothing scheduled until the start of training camp in late July. Many NFL coaches worry about the six to seven weeks that players are away.
"As always, any time we're leaving for a period of time, we talk to the team about being safe, being smart and to remember who they represent," Pettine said. "It's beyond them, the team. Also, the message was a positive one.
"We felt we accomplished a lot this spring," he said. "I'm very proud of the effort, the buy in. Offensively, and defensively, we had a lot of ground to cover...We have to pick it up where we left off in training camp and I'm hopeful that will be the case."
---