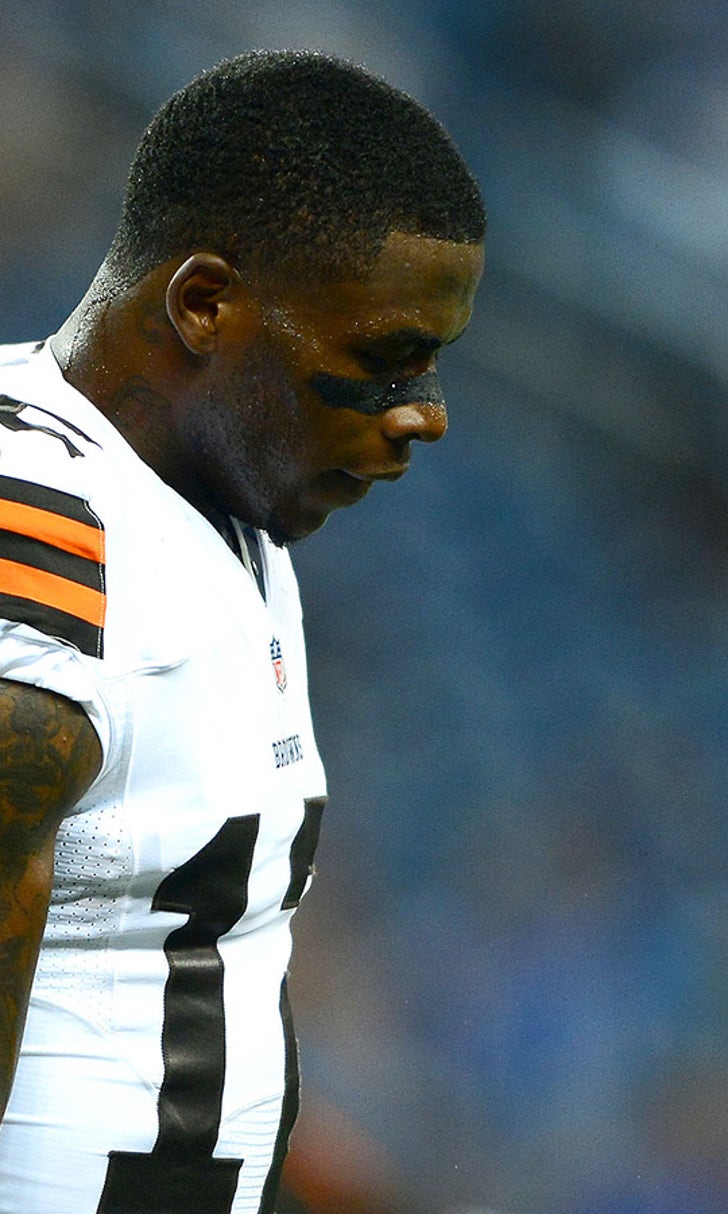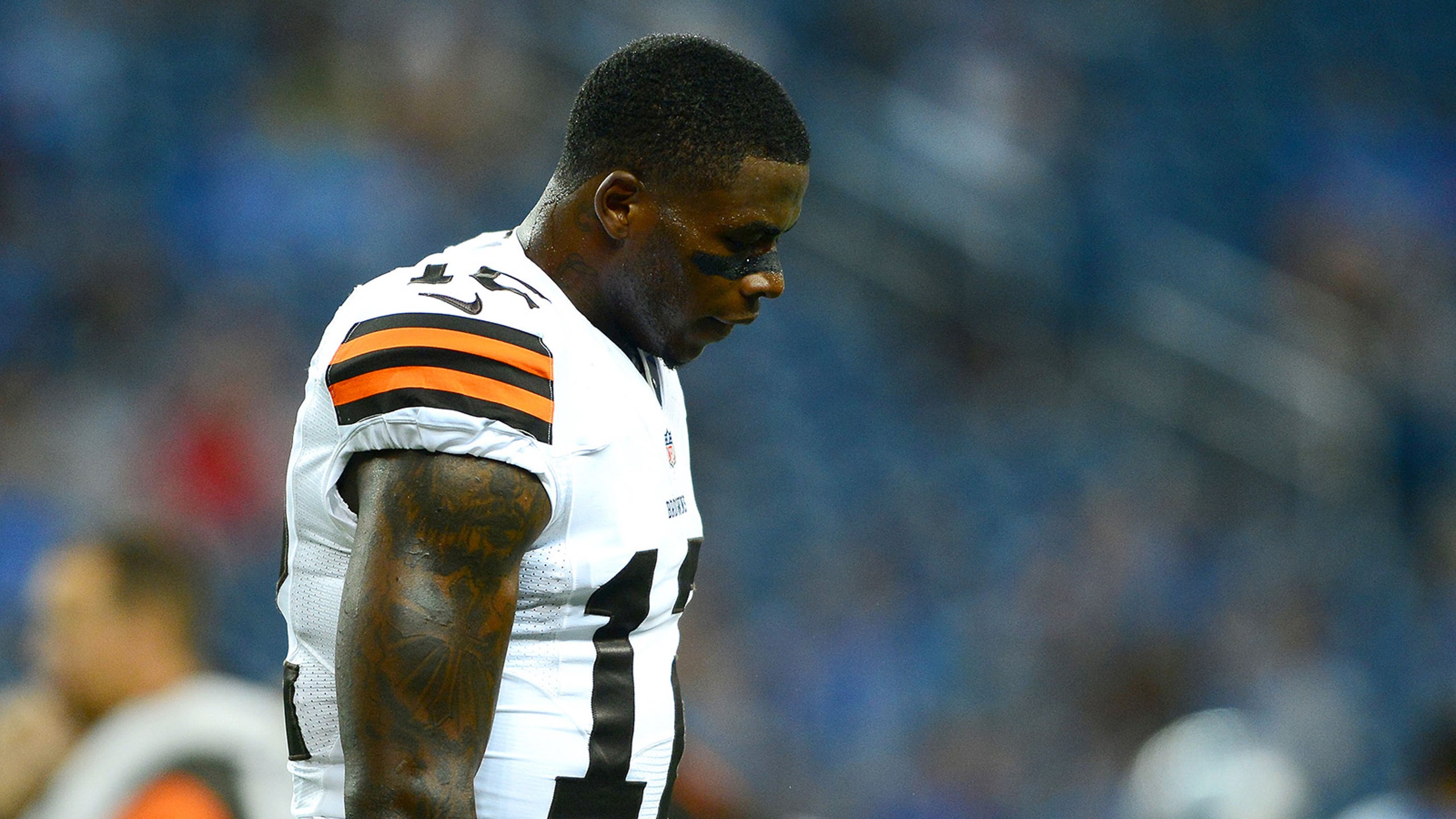 Browns GM has strong words for Gordon after latest suspension
BY foxsports • February 3, 2015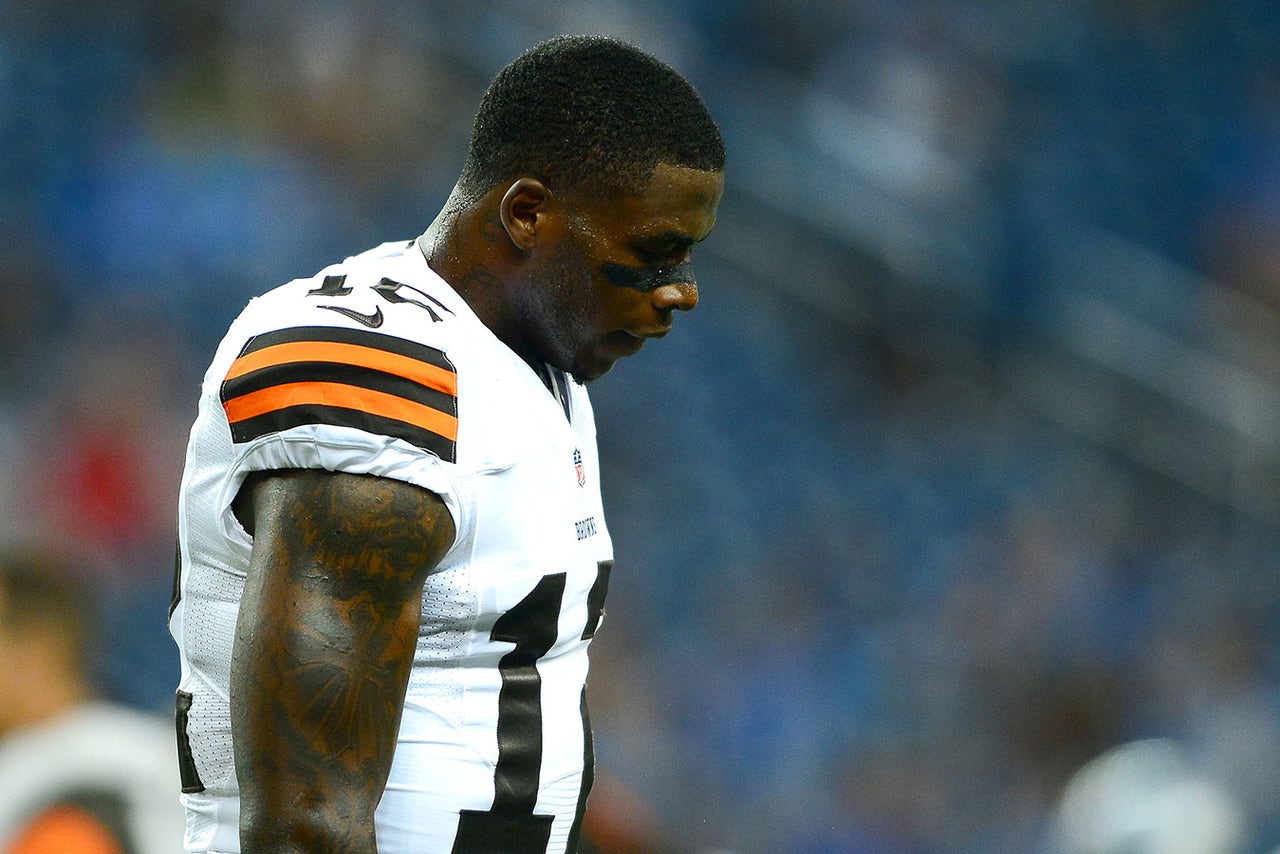 The NFL has suspended Cleveland Browns wide receiver Josh Gordon for at least a year, and Browns general manager Ray Farmer responded to the suspension with some strong words for Gordon via a team-released statement.
"As we have conveyed, we are disappointed to once again be at this point with Josh," Farmer said. "Throughout his career we have tried to assist him in getting support like we would with any member of our organization. Unfortunately our efforts have not resonated with him.
"It is evident that Josh needs to make some substantial strides to live up to the positive culture we are trying to build this football team upon. Our hope is that this suspension affords Josh the opportunity to gain some clarity in determining what he wants to accomplish moving forward and if he wants a career in the National Football League.
"We will have no further comment on Josh as he will not be permitted in our facility for the duration of his suspension."
The suspension is Gordon's third since June 2013. The first two were shortened -- from four games to two, and from a season-long suspension in 2014 to 10 games following a change in the NFL's drug policy -- and this recent one stems from a positive alcohol test, a violation of terms related to Gordon's DUI arrest last July.
Gordon wrote a first-person essay for The Cauldron last week in which he admitted drinking with teammates after the season and said he didn't realize he was violating terms of his deal with the league.
The Browns suspended Gordon for the 2013 season finale after he failed to show up for a walkthrough before the Browns played in Baltimore on Dec. 28. Per this suspension, his contract will resume only if and when he's reinstated by the league.
Gordon won the NFL receiving title in 2013 with 1,646 yards in 14 games. He had 303 yards in five games last season.
At the Senior Bowl two weeks ago, Farmer responded to a question about his conversations with Gordon by saying, "It's the offseason and we can only have so much communication and contact with those (players). When those things present themselves, we'll get into them. Those guys get their downtime. They get a chance to step away from the game, assess themselves, assess their situations and when the time is right for those conversations, we'll have them."
The announcement of Gordon's suspension came a day after a publicist for quarterback Johnny Manziel announced Manziel had voluntarily entered rehab and that the Browns supported his decision.
"We respect Johnny's initiative in this decision and will fully support him throughout this process," Farmer said in a statement. "Our players' health and well-being will always be of the utmost importance to the Cleveland Browns. We continually strive to create a supportive environment and provide the appropriate resources, with our foremost focus being on the individual and not just the football player. Johnny's privacy will be respected by us during this very important period and we hope that others will do the same."
Farmer took over as Browns general manager last February; the Browns selected Manziel with the second of their two first-round picks after Farmer oversaw four trades in that round. Gordon was selected in the 2012 supplemental draft after he was kicked out of Baylor's program and spent time practicing with Utah but never played in a game.
The Browns again hold two first-round picks, Nos. 12 and 19, in the 2015 NFL Draft, which starts April 30.  
---