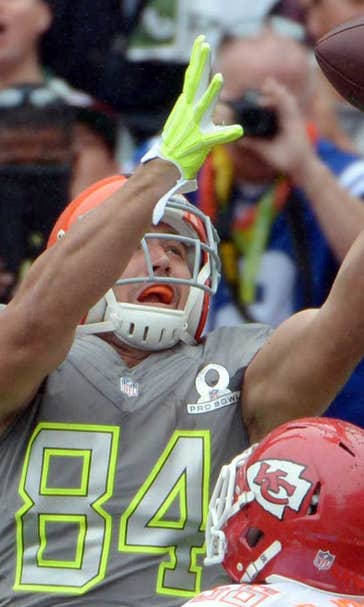 Browns free agency: Is former Pro Bowler on the way out?
March 5, 2015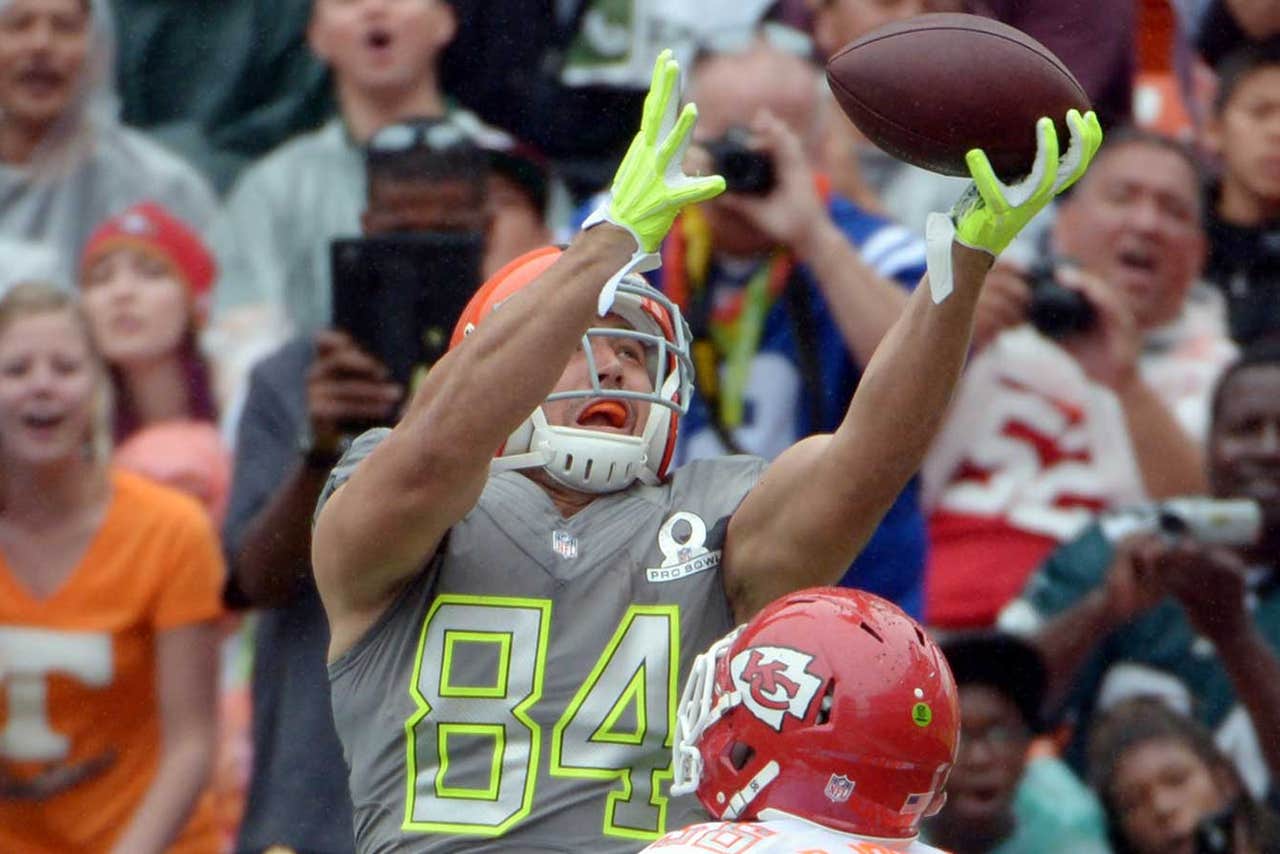 The Browns elected not to designate any of their soon-to-be free agents either as the franchise or transition players. Unless a last-minute deal is struck, several players that played with the Browns last year and earlier, will likely be playing elsewhere next year.
Four of the six unrestricted free agents were drafted by the Browns, three in the 2011 NFL Draft in Jabaal Sheard (2nd), Jordan Cameron (4th) and Buster Skrine (5th). Ahtyba Rubin was drafted by the Browns in the sixth-round in the 2008 NFL Draft.
Teams and the players' agents are allowed to begin negotiating this weekend before free agency officially kicks off on March 10.
The Browns can re-sign one of their players after they test the market, but usually the players that hit the open market end up with another team or out of the league.
Here are the Browns offensive players who are set to hit the market.
Jordan Cameron
Probably the biggest name the Browns had going into free agency, Cameron played in just 10 games last year and averaged 17.7 yards per catch to lead all of the NFL's tight ends. He had three catches of 40 or more yards. However, he missed five games with a concussion.
It would've cost the Browns over $8 million to franchise Cameron and over $7 million to tag him with the transition tag. Cameron's history of concussions could devalue him on the free agent market.
Cameron's production from 2013 dropped from 80 receptions to 24 receptions and his yardage totals went from 917 yards to 424 yards. He had seven touchdowns in 2013 and just two in 2014. Cameron's biggest play last season was an 81-yard touchdown catch against the Panthers. Pro Football Talk listed Cameron as the 32nd best free agent prospect and second tight end behind Julius Thomas.
Brian Hoyer
Hoyer finished the season at the bottom of NFL quarterbacks in most statistical categories, including completion percentage at just 55.3 percent. Overall, Hoyer was 242-of-438 for 3,326 yards with 12 touchdowns and 13 interceptions. His rating was 76.5. Hoyer's record as a starter for the Browns is 10-6 over the past two seasons, which is his most redeeming accomplishment. Hoyer is ranked as the 82nd best free agent by Pro Football Talk and is the fourth quarterback on the list. Ironically, recently signed Josh McCown was ranked ahead of him at No. 69. The signing of McCown all but assures Hoyer signing elsewhere.
Miles Austin
Austin finished second on the team with 47 receptions for 568 yards (12.1 avg.) and two touchdowns in 12 games. Austin's best game was against the Bills when he had 7 receptions for 86 yards before suffering a kidney injury that finished his season and placed him on injured reserve. Austin is an unrestricted free agent and the Browns have indicated they would like to re-sign him. Austin was not ranked by Pro Football Talk's Top 100 free agents.
---