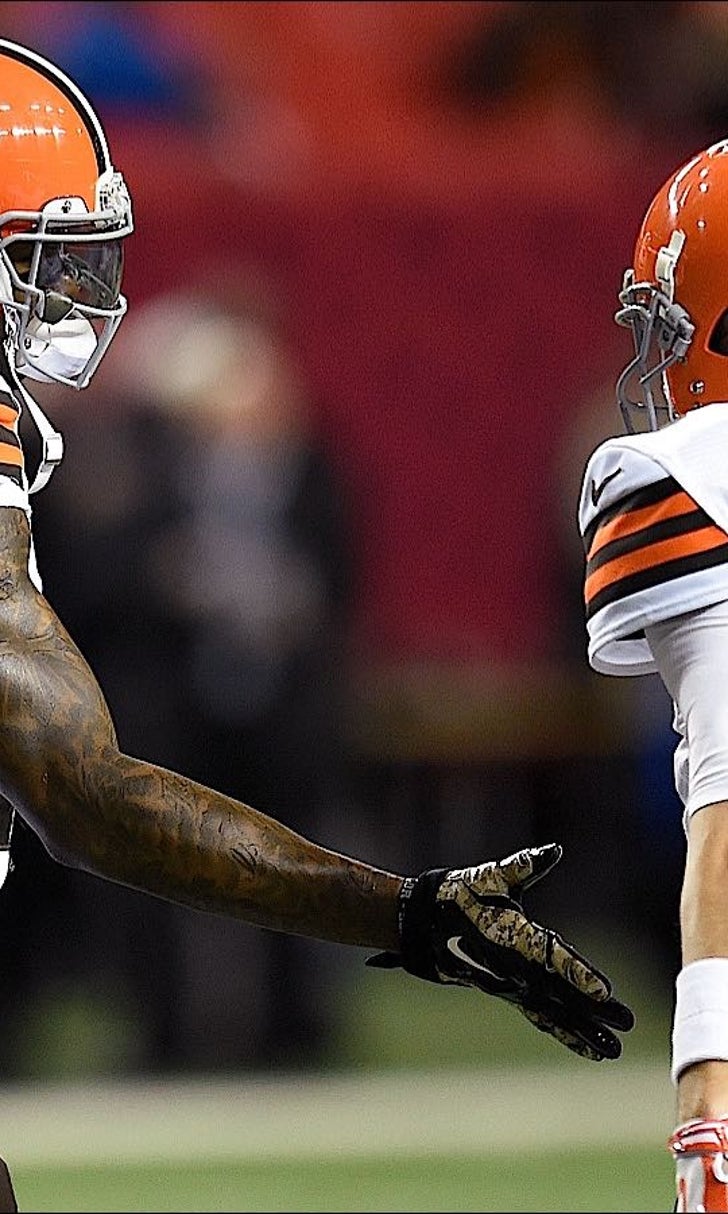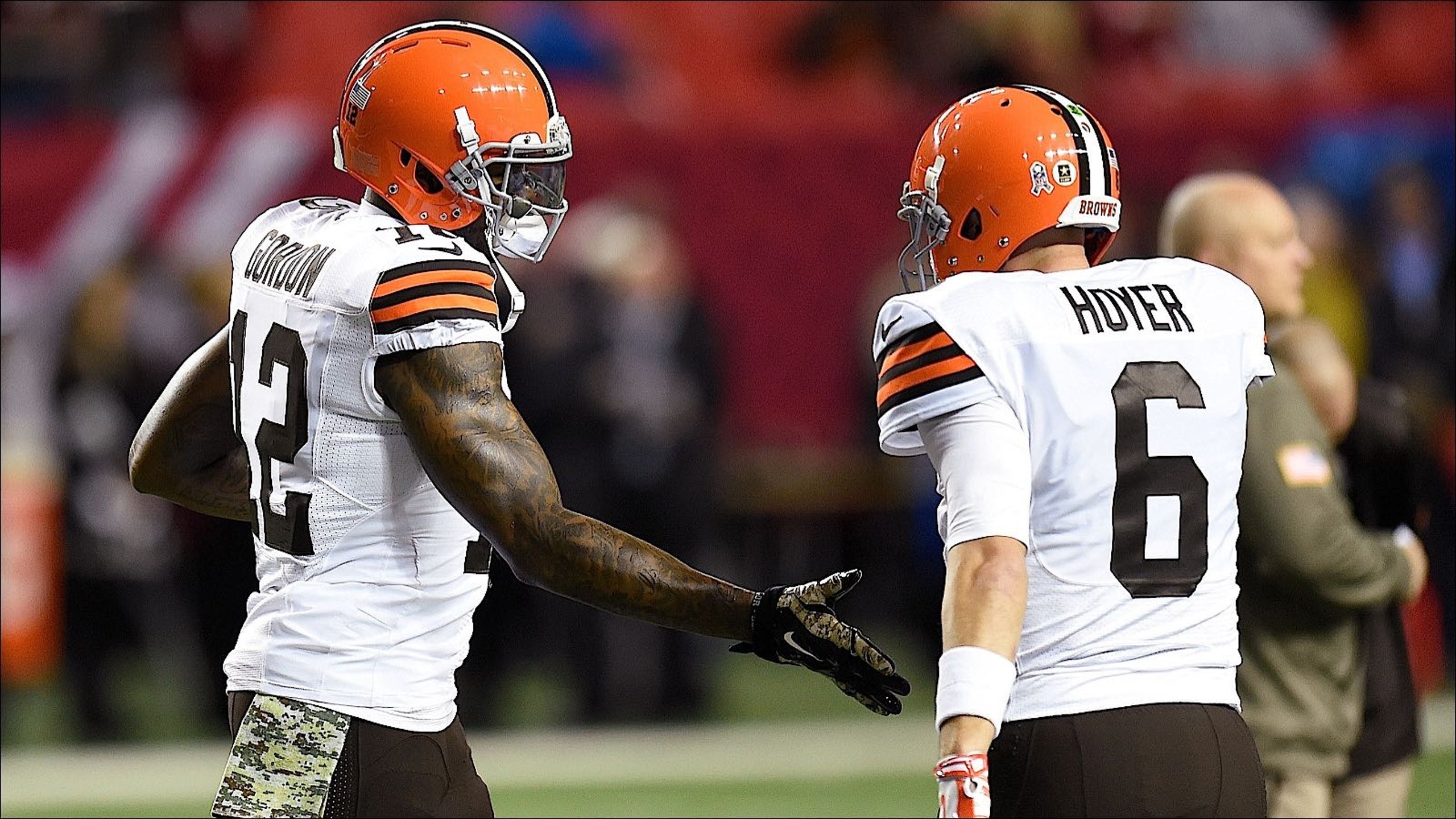 Browns extra points: Disconnect between Hoyer and Gordon?
BY foxsports • December 8, 2014
A few extra points on the Browns-
Gordon disconnect: QB Brian Hoyer was asked about the seeming disconnect between he and WR Josh Gordon.
Gordon caught just two passes for 15 yards on seven targets. He had a couple of passes that went off his hands, including one on the Browns final possession that could've set the Browns up for a chance of winning the game.
It seems that Gordon and Hoyer are more and more not on the same page.
"I don't know," Hoyer said. "I can't really, I don't know about mojo or whatever word you want to talk about but we just haven't played well in the past three weeks.
"Even going back to Houston before Josh even got back, we didn't play well that game either, so it's a team game and like I said before, when 10 guys do their job and one doesn't, it can really affect the play, whether that's the quarterback, the running backs, the line, the receivers, the tight ends, that's just the way it is so everybody's got to be able to step up and when you're not being perfect you need one guy to step up and make a big play and we didn't have that yesterday," he said. "We didn't have one play that just changed it all for us and when you're having a game where there's some inconsistencies, and not everybody's doing their job on every play, you need that one play or that one player to make a play and we didn't have it (Sunday)."
Gordon's reps were limited a bit against the Colts, but he did play 77 percent of the offensive snaps.
"It's going to always be a work in progress when you have limited reps," Hoyer said. "And that's all I'll say about that."
Hoyer was asked why Gordon seemed to be absent in third down situations.
"You'd have to ask the coaches about that."
In three games, Gordon has 17 receptions for 210 yards (12.4 avg.) with no touchdowns.
Seymour keeps job: Pettine said that C Ryan Seymour played well enough to likely retain the starting job at center over OL Nick McDonald.
McDonald played all 65 snaps (100 percent) at center after replacing McDonald against the Bills a week earlier.
Williams uncertain: Pettine said that DB K'Waun Williams injured his hamstring against the Colts and did not return, but provided no update on his possible return. His status will be updated on Wednesday.
There was no further update concerning LB Karlos Dansby (knee), TE Gary Barnidge (ribs) and DB Robert Nelson (hamstring).
---