Brodeur gets Blues fans on their feet -- and keeps teammates on their toes
BY foxsports • December 9, 2014
ST. LOUIS -- Blues fans gave Martin Brodeur a legend's welcome prior to the opening faceoff of his Scottrade Center debut Monday night.
The future first-ballot Hall of Famer had no visible reaction to a video tribute and subsequent standing ovation, but he rewarded the crowd of 17,330 with easily his best performance yet in a St. Louis uniform. Fans responded by chanting his name loud and clear after he carried the Blues to a 4-2 win over the Florida Panthers with 32 saves, including 17 against 18 shots in the second period.
"I'm really happy to be here," Brodeur said. "I think for the first visit in front of these fans, we didn't disappoint. We played well and I did my part."
That may be the understatement of the season considering his efforts on a night when the Blues needed two fortunate deflections off Panthers defenders to beat goaltender Roberto Luongo before Chris Porter's intentional game-winning deflection with 1:54 left. Florida beat Brodeur on a pair of shots where he had virtually no chance, tying the game with a close range one-timer by a wide-open Aaron Ekblad on a cross from Jussi Jokinen.
Following the morning skate prior to the game, Hitchcock called Brodeur's situation with the Blues "moment to moment" and said his performance will dictate how much time he spends on the ice. It's safe to say a solid relief effort in a 6-4 comeback win Saturday and his first win in a start should earn the 42-year-old quite a few more moments while wearing the Blue Note.
"He's having fun playing hockey again and he's played awful well, really from the first time he showed up," Hitchcock said. "I don't care what age you are, to not play for such an extended period of time, then come in and play this well, it's very impressive."
When St. Louis signed Brodeur less than a week ago, it appeared the Blues might simply need him to be a reliable backup and stabilizing force to reduce the workload for rookie Jake Allen as starter Brian Elliott recovered from a knee injury. But with Allen hitting a bit of a rough patch for the first time in his young career, Brodeur may be asked to do a little more.
A .904 save percentage through eight periods in five days provides plenty of evidence he's up for the challenge, and his contributions on the ice tell only part of the story. Hitchcock and Ian Cole were among those to praise Brodeur for his positive influence as a teammate, and the Blues sacrificed their bodies to block plenty of shots from a relentless Panthers attack.
"You want to try to contribute to his win total as much as you can," Cole said. "On top of trying to win for the team, he's obviously a very special guy that we want to try to really perform for, and as much as we can we're going to try to help out."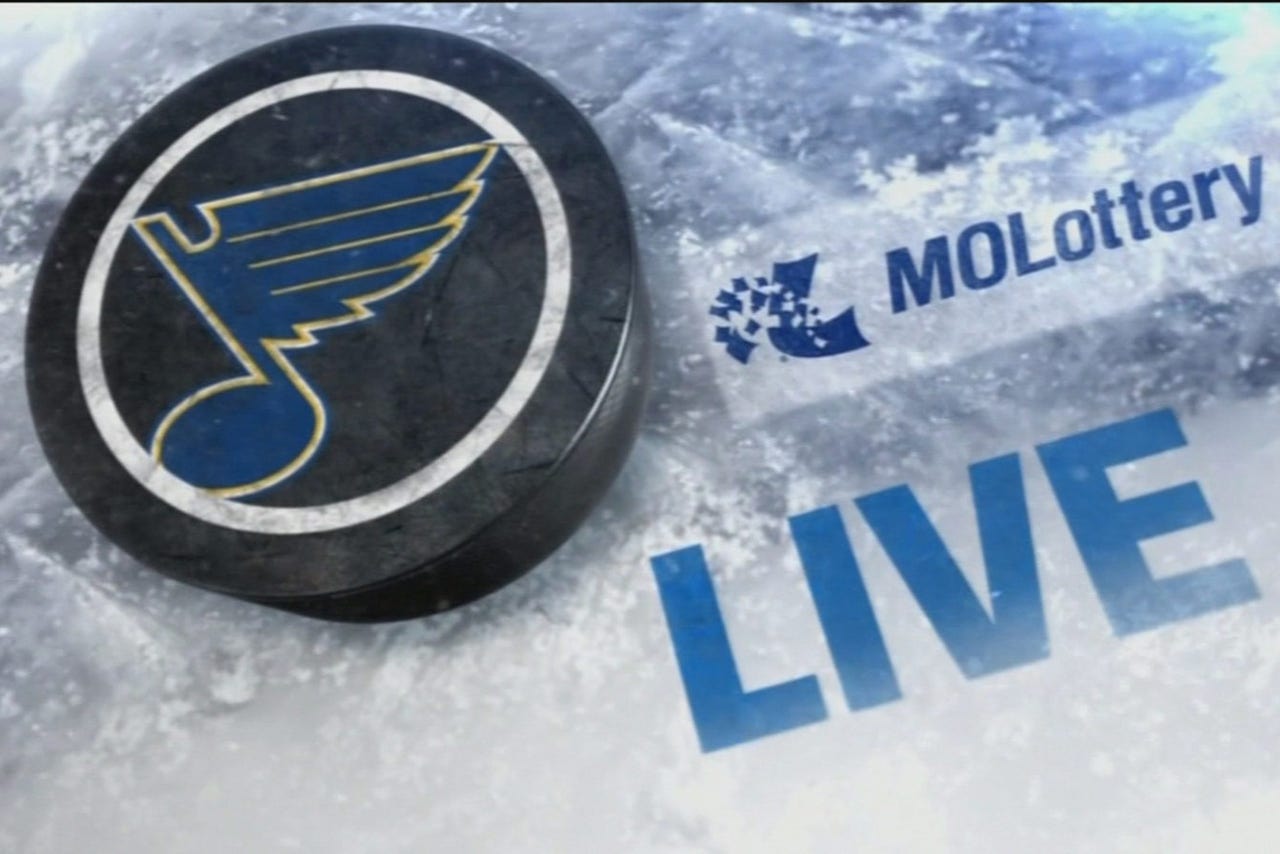 Watch the Blues Live pregame and postgame shows before and after every St. Louis Blues game on FOX Sports Midwest.
The special welcome for Brodeur got St. Louis off to a great start, even though it couldn't maintain that high level of play for the rest of the night. Another two points for St. Louis earned Brodeur $20,000 in bonuses and, more important, put his team back alone atop the Central Division.
Even though Hitchcock joked Florida "just dropped the puck in the driving range and just started whacking," Brodeur says he still needs more practice before getting back into form. He'll get that opportunity with two days before Thursday's home game against the Islanders, and any improvements at this point would have to be considered a bonus.
As far as satisfying the expectations of Blues fans, many of whom came to the Scottrade Center wearing new "Brodeur" jerseys, it's safe to say he's passed every test so far.
You can follow Luke Thompson on Twitter at @FS_LukeT or email him at lukegthompson87@gmail.com.
---