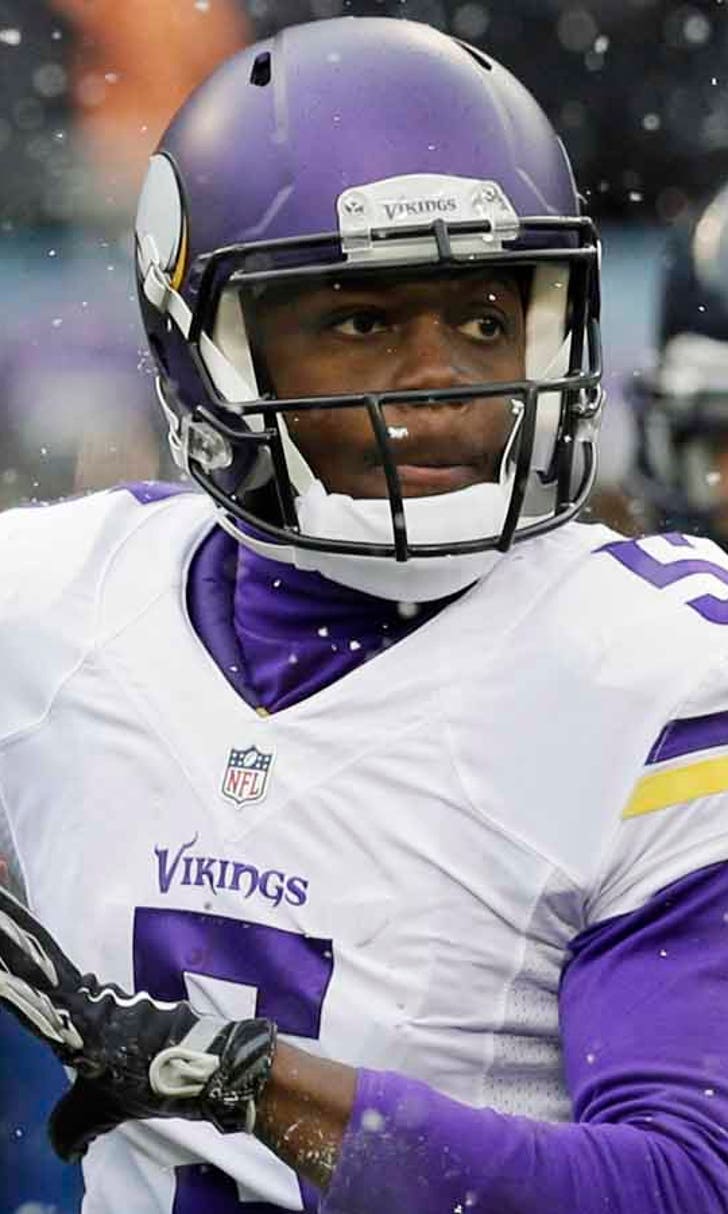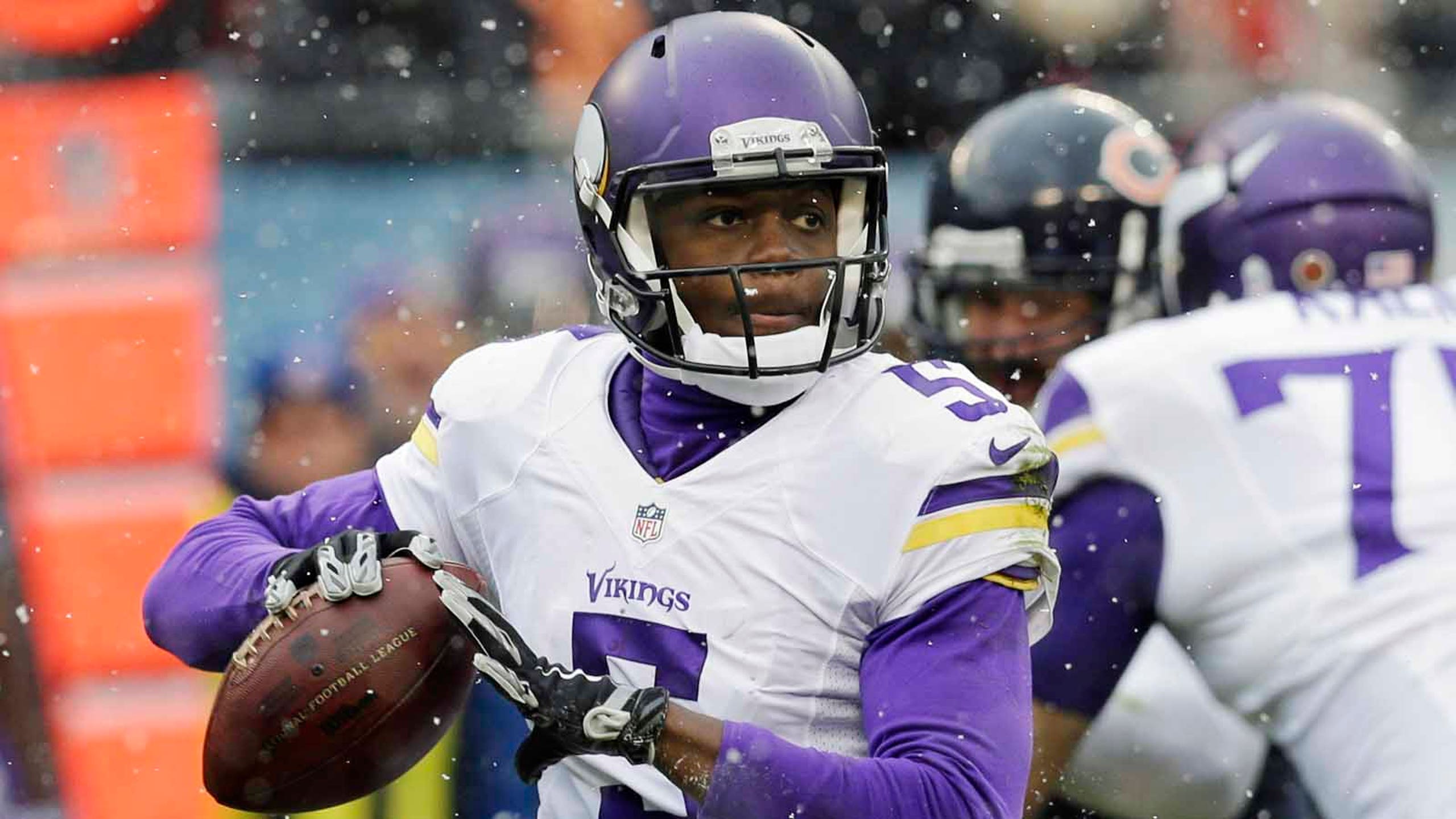 Bridgewater rising above other rookie quarterbacks
BY foxsports • December 10, 2014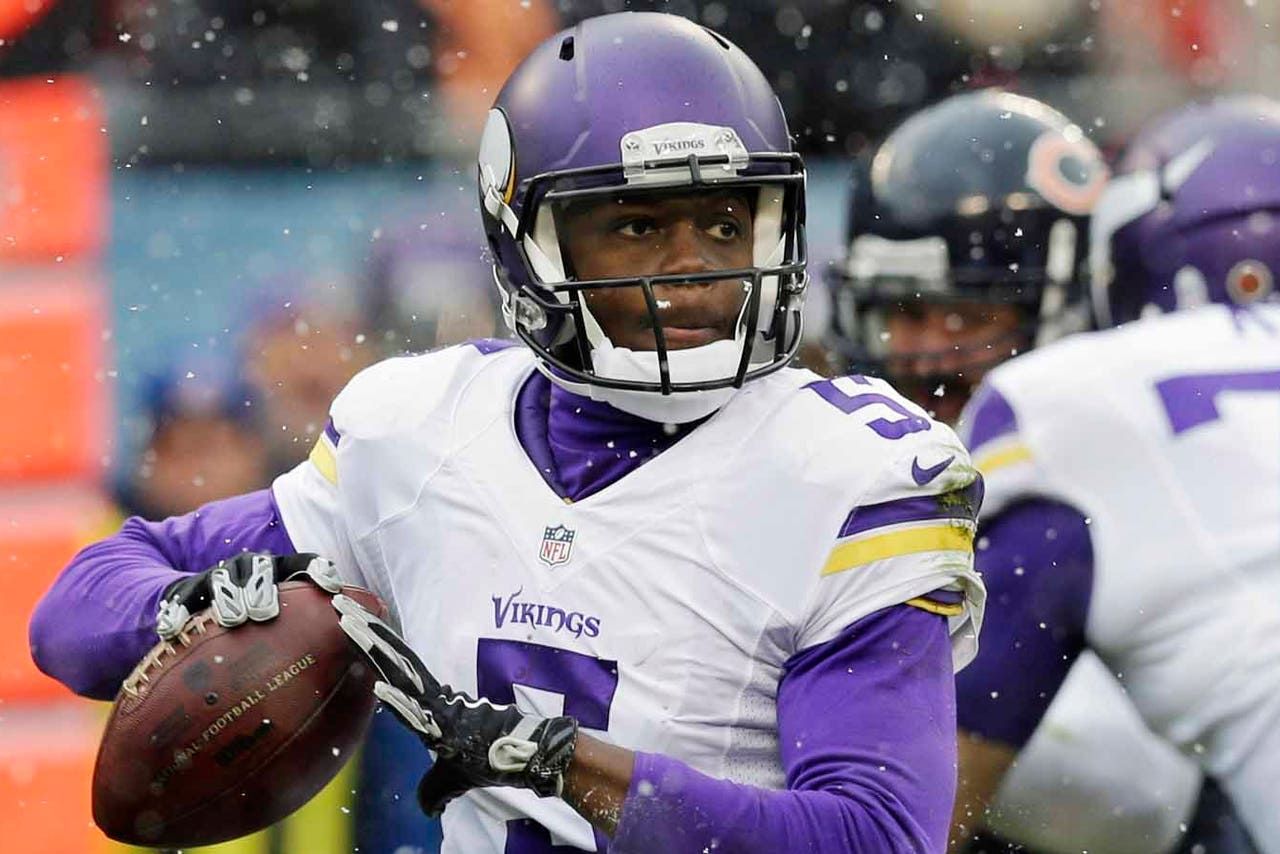 EDEN PRAIRIE, Minn. -- As soon as the words left his mouth, Mike Zimmer knew he was creating headlines and instant reaction would follow.
There was the Minnesota Vikings coach saying his team, Minnesota's franchise, belonged to rookie quarterback Teddy Bridgewater as soon as Bridgewater was ready to seize control and become the leader and new face of the Vikings.
"This franchise is Teddy's," Zimmer said after Sunday's win against the New York Jets. "This is his team now."
The expectation all along was Bridgewater would one day ascend to be Minnesota's franchise quarterback. It's why the Vikings made the move to secure the right to select Bridgewater in the first round of this year's NFL Draft, trading into the final spot of the first round and securing a long-term answer at the position.
At least Minnesota hoped Bridgewater was the answer. Since Daunte Culpepper last suited up for the Vikings in 2005, the franchise had a revolving door at the game's most important position. Eleven different quarterbacks started games for Minnesota since 2005.
Christian Ponder was supposed to settle the position. The Vikings selected Ponder in the first round, as well, and he started 35 games over the next three seasons. Ponder was franchise quarterback in name only.
Bridgewater is starting to earn the title with his play, leading his coach to say Bridgewater's next step of development is becoming more of a leader.
Bridgewater has completed more than 70 percent of his passes the past two weeks -- both Minnesota victories -- and recorded quarterback ratings over 100, the first time all season he's reached either of the marks.
"Things are beginning to slow, but it's also due to the fact that I'm just playing football and not thinking too much," Bridgewater said. "As I stated early in the year, as a young guy I tend to overthink things, wanting to be perfect, always wanting to be in the right position at the right time. But I just have to remind myself, and the coaching staff did a great (job) reminding me, that you just have to go out there and play football."
Doing so as a rookie can be difficult. The days of sitting and learning -- as the Vikings hoped for with Bridgewater -- are over.
Bridgewater is one of four rookie quarterbacks to start games this season. Cleveland's Johnny Manziel, selected 10 spots ahead of Bridgewater, will make his first start this weekend.
Of the rookie signal-callers who have started games, Bridgewater's 82.4 quarterback rating is second to Tennessee's Zach Mettenberger. Bridgewater's 61.9 completion percentage is leading all rookie starters. His 6.9 yards per attempt is second to Mettenberger and his 213.6 yards per game is second to Jacksonville's Blake Bortles, who was drafted third overall.
Oakland's Derek Carr is leading all rookies with 17 touchdown passes while starting all but one game. Carr, drafted in the second round, has limited mistakes with just 11 interceptions. Bridgewater, drafted No. 32, has 10 touchdowns to eight interceptions.
Bridgewater has thrown nine touchdowns to three interceptions in the past six games.
"I think he's taken a lot of big steps in the last three or four weeks maybe, four weeks, just the things that he's doing," Zimmer said. "He's growing."
Sunday will be Bridgewater's first chance at facing an opponent a second time in a season. His second career start was at home against the Detroit Lions. Bridgewater threw three interceptions and had just 188 yards passing on 37 attempts in a 17-3 loss.
Eight weeks later, Bridgewater's play has come a long ways.
"I feel very confident," Bridgewater said. "Each week this offense has been playing better and each week we've been gaining more and more confidence playing with each other."
The anointment as franchise quarterback and face of the franchise has come a bit earlier than planned. Bridgewater started the season behind Matt Cassel. After Cassel's season-ending injury in Week 3, Bridgewater was thrust into the role.
Zimmer said he always knew Bridgewater would get his chance but didn't know when he would prove ready. Zimmer has been effusive in his praise of his rookie quarterback all along and now feels Bridgewater is prepared for more.
He just has to accept the role and responsibility.
Bridgewater's even-keel demeanor likely means he will never be an in-your-face, vocal leader like a Tom Brady. Bridgewater is easy-going and prefers to let his play speak for him. He deflects attention and credit for success to his teammates.
"It comes with the territory," Bridgewater said Wednesday. "Playing this position, it's like you're assigned leadership. But for me, the guys have just continued to just not add any more pressure to me. They continue to tell me, Stay within your character.' Guys continue to just gravitate toward me and my personality."
The chemistry between quarterback and team has grown. Bridgewater seems more relaxed in his role. He laughs and jokes with teammates. But he said if he has to "get on a guy, I won't hesitate."
Bridgewater has taken his natural progression as a leader the way most rookies do, sitting back and watching the veterans and deferring when needed. The next step will be taking control.
"I just want him to be himself," Zimmer said. "I think he understands that this, how he continues to play, how he continues to develop, how he continues to go, people will matriculate to him and kind of follow him, that kind of a leader. It doesn't necessarily have to be a rah-rah guy or a grab-somebody-by-the-throat kind of guy."
Ponder was the Vikings' hope for a franchise quarterback. But he was never the face of the franchise because of the presence of Adrian Peterson. With Peterson out much of this year and his future in doubt, the task for Bridgewater might even be greater.
His coach feels he's ready. Bridgewater is showing he is, as well.
Follow Brian Hall on Twitter
---
---