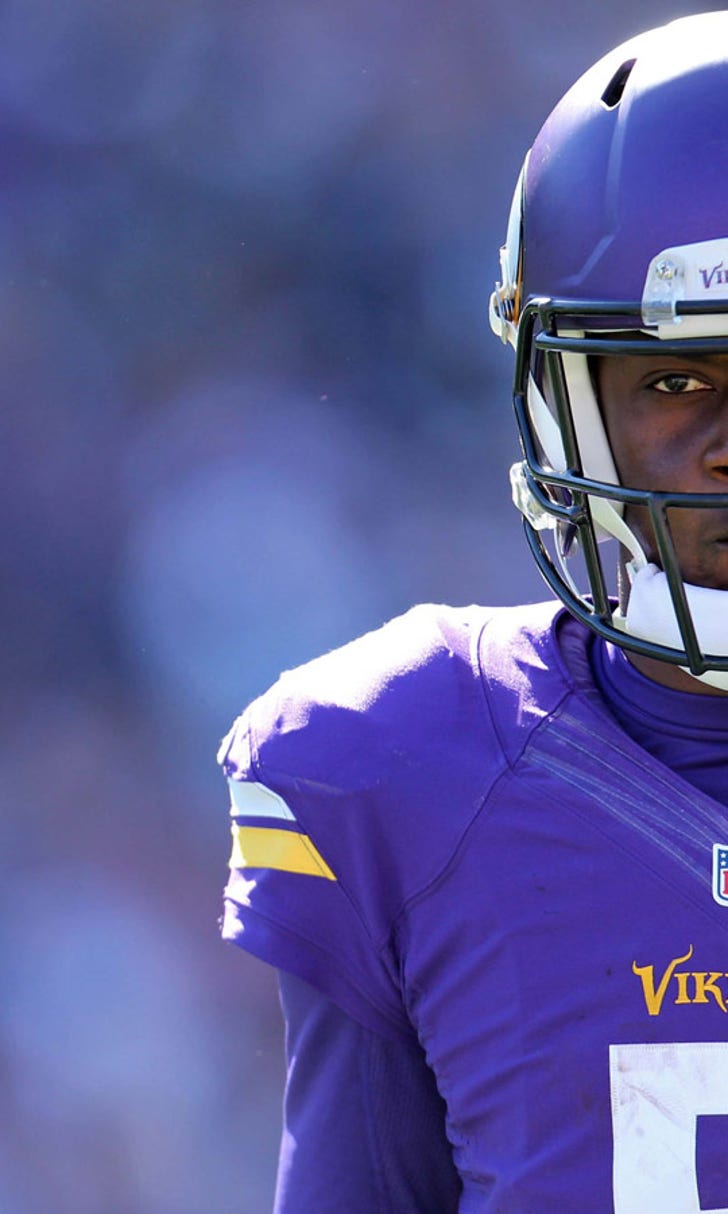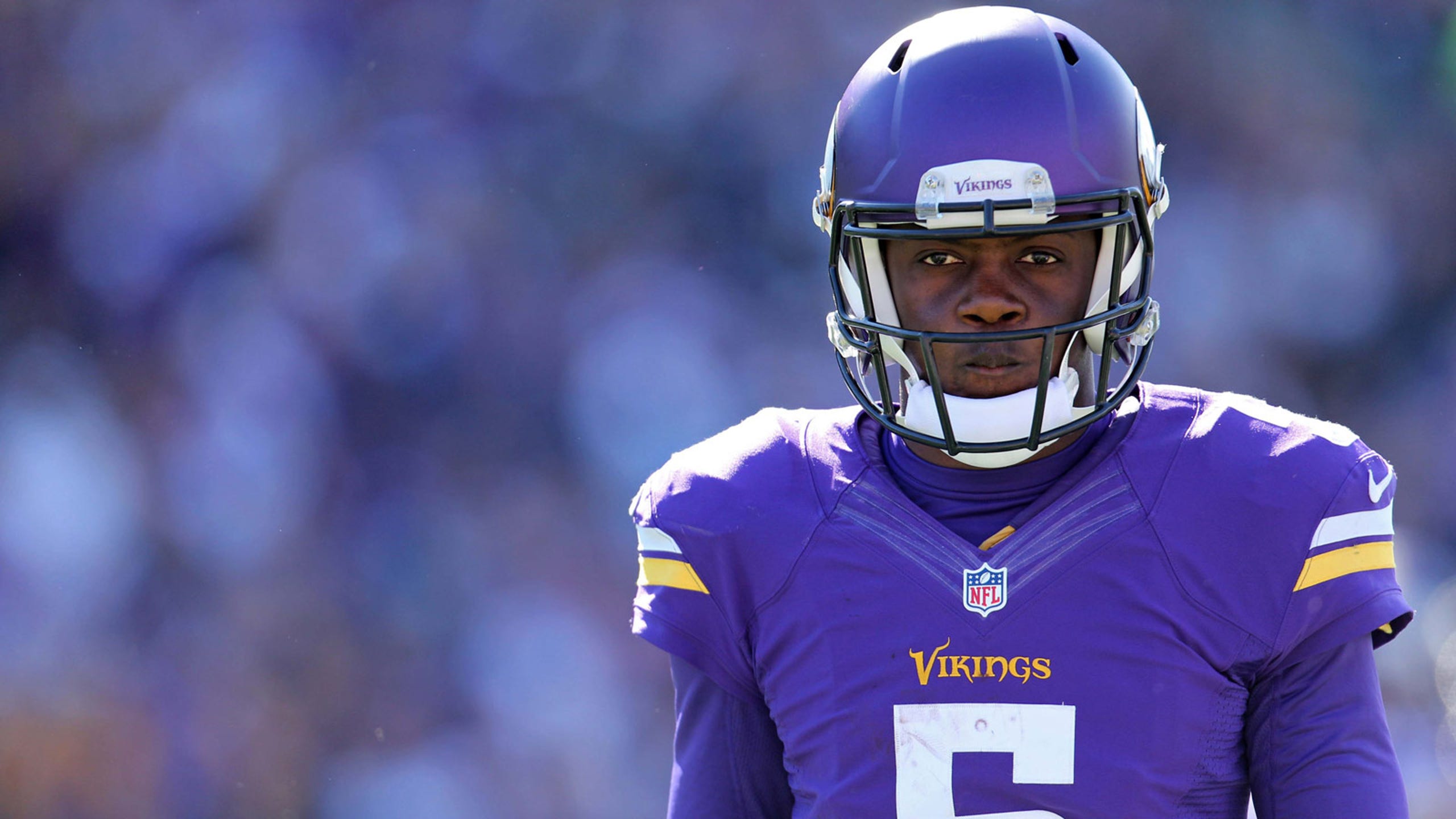 Bridgewater avoiding distractions as he returns home to Miami
BY foxsports • December 17, 2014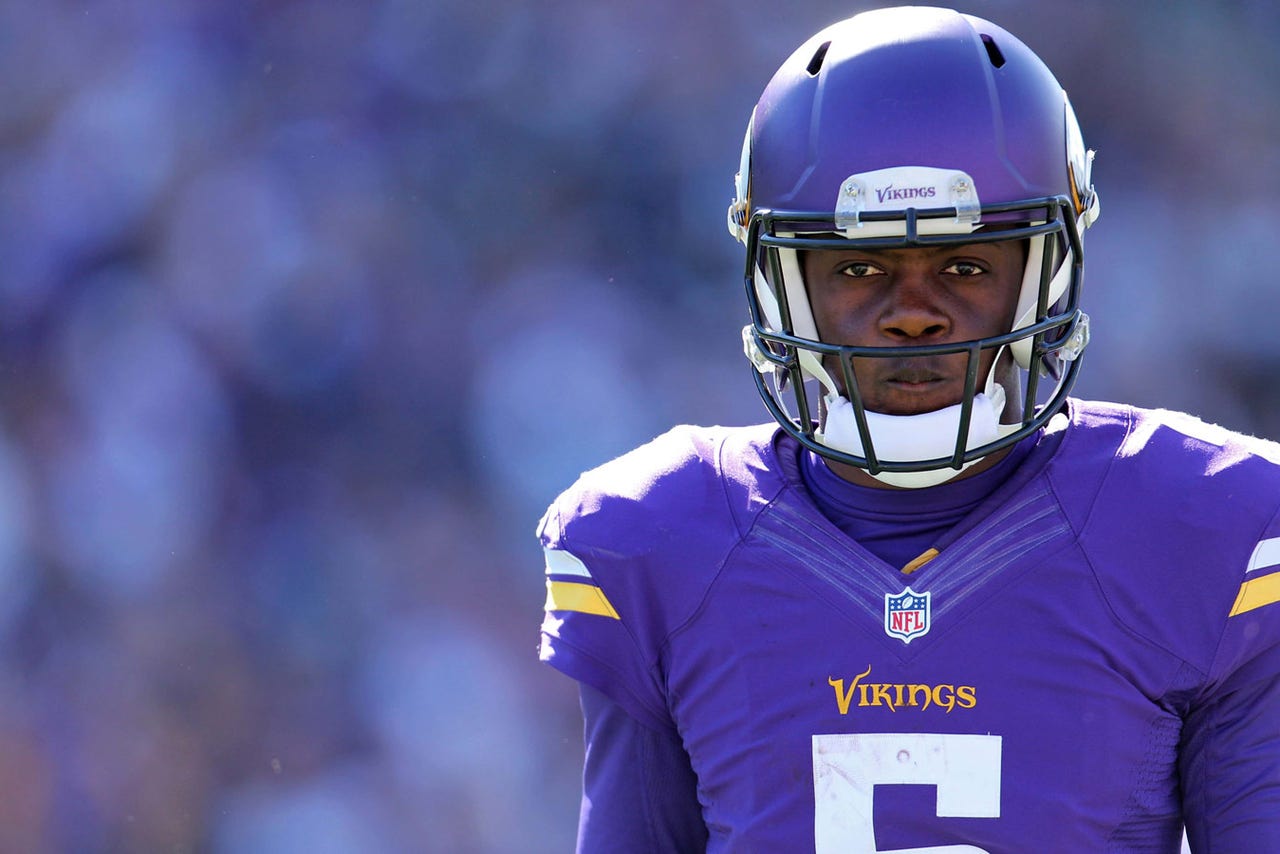 EDEN PRAIRIE, Minn. -- Minnesota Vikings fans have embraced rookie quarterback Teddy Bridgewater this season, eager for the young quarterback to take hold of the position for the long-term.
Bridgewater is often met by chants of "Teddy" at TFC Bank Stadium, Minnesota's home venue. Sunday in Miami, Bridgewater will have his own cheering section on the road.
A Miami native, Bridgewater returns home for his first time as an NFL quarterback, and the first time since leaving Miami Northwestern High School.
"I'm pretty loved back home in Miami and a lot of people tell me that I'm a role model in my community," Bridgewater said Wednesday. "So it'll be amazing to see how many turn out there and get to see me play in person for the first time for some people."
Bridgewater said he's excited to return to Miami and Sun Life Stadium, where he watched Dolphins and University of Miami games, but he doesn't want to be distracted in his return. He said his mother is handling all the ticket requests.
"I'm pretty sure I'll have a bunch of family and friends, but we're going down there for one reason and that's to win a football game," Bridgewater said.
Bridgewater and cornerback Xavier Rhodes both hail from Miami. Tight end Chase Ford played for the University of Miami.
The quarterback's departure wasn't easy.
Ranked as the No. 2 dual-threat quarterback prospect by Rivals.com as a high school senior, Bridgewater left Miami. While Rhodes stayed close to home and went to Florida State, Bridgewater de-committed to the Hurricanes after coach Randy Shannon was fired.
His options open, Bridgewater decided to leave home.
"I just opened things back up, just wanted to take a look at different places," Bridgewater said. "I was still considering the University of Miami, but the University of Louisville came in and they just won my heart."
Bridgewater's lone chance to face Miami while at Louisville was in the Russell Athletic Bowl last season. Bridgewater showed the Hurricanes and the city of Miami just what they were missing. He completed 35-of-45 passes for 447 yards and three touchdowns and ran for another score.
He's hoping to beat another childhood-favorite team this weekend. But despite growing up a fan of Miami teams, Bridgewater's favorite NFL quarterback was from the north.
"Brett Favre, he's my favorite quarterback of all time," Bridgewater said. "He's a guy who's very tough. He wasn't going to miss a game for nothing. He was a winner. He was a competitor and just played with a lot of energy and a lot of passion. Growing up, I was a huge fan of Brett Favre and I still am to this day."
Bridgewater admitted to being nervous earlier this season for a home game against Aaron Rodgers and the Green Bay Packers. Vikings coach Mike Zimmer isn't worried about his maturing rookie quarterback in a game that will have an added level of excitement.
"We've talked about making sure he gets all of his tickets and all of that stuff done early this week," Zimmer said. "Teddy's really not that kind of guy that, 'I'm going to go show off.' He's not really a show-off kind of guy."
Bridgewater thought ahead when it came to tickets and handed the responsibility to his mom. Rhodes has seen plenty of requests come his way, too.
"Ha, too much, too many requests," Rhodes said. "Everybody can't get one."
Ford is eager to return to Miami for another reason.
"I'm looking forward to going there and getting a win," Ford said. "That's the No. 1 thing, getting a win. The nice weather, it won't be snowing, it won't be 20 degrees. That will be some plusses too."
Follow Brian Hall on Twitter
---