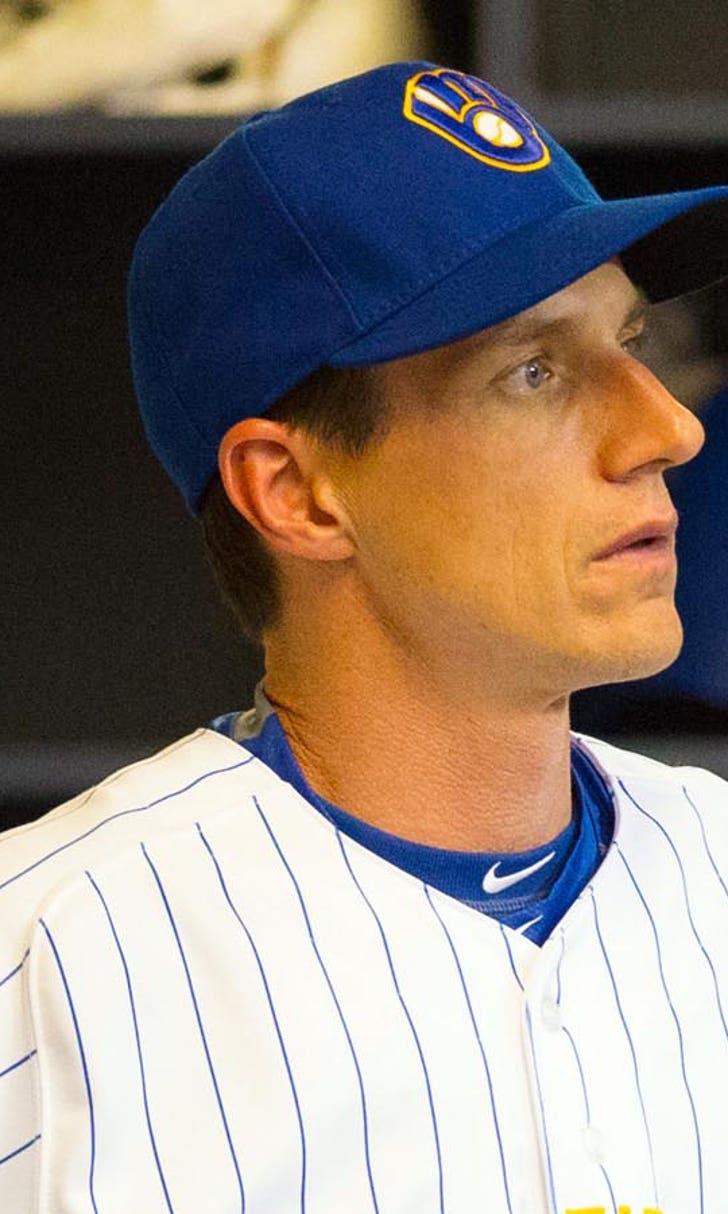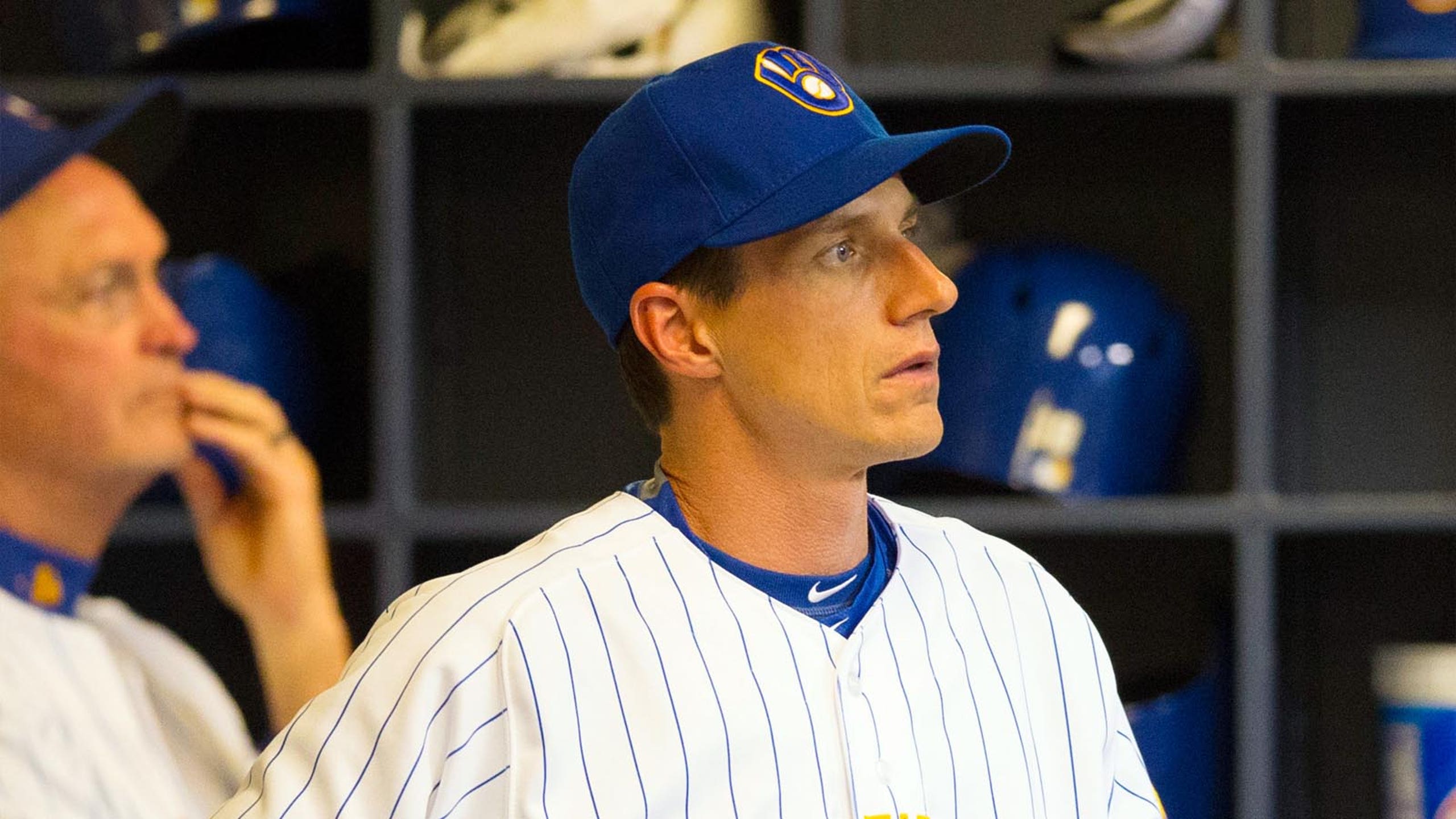 Brewers vs. Royals preview
BY foxsports • June 15, 2015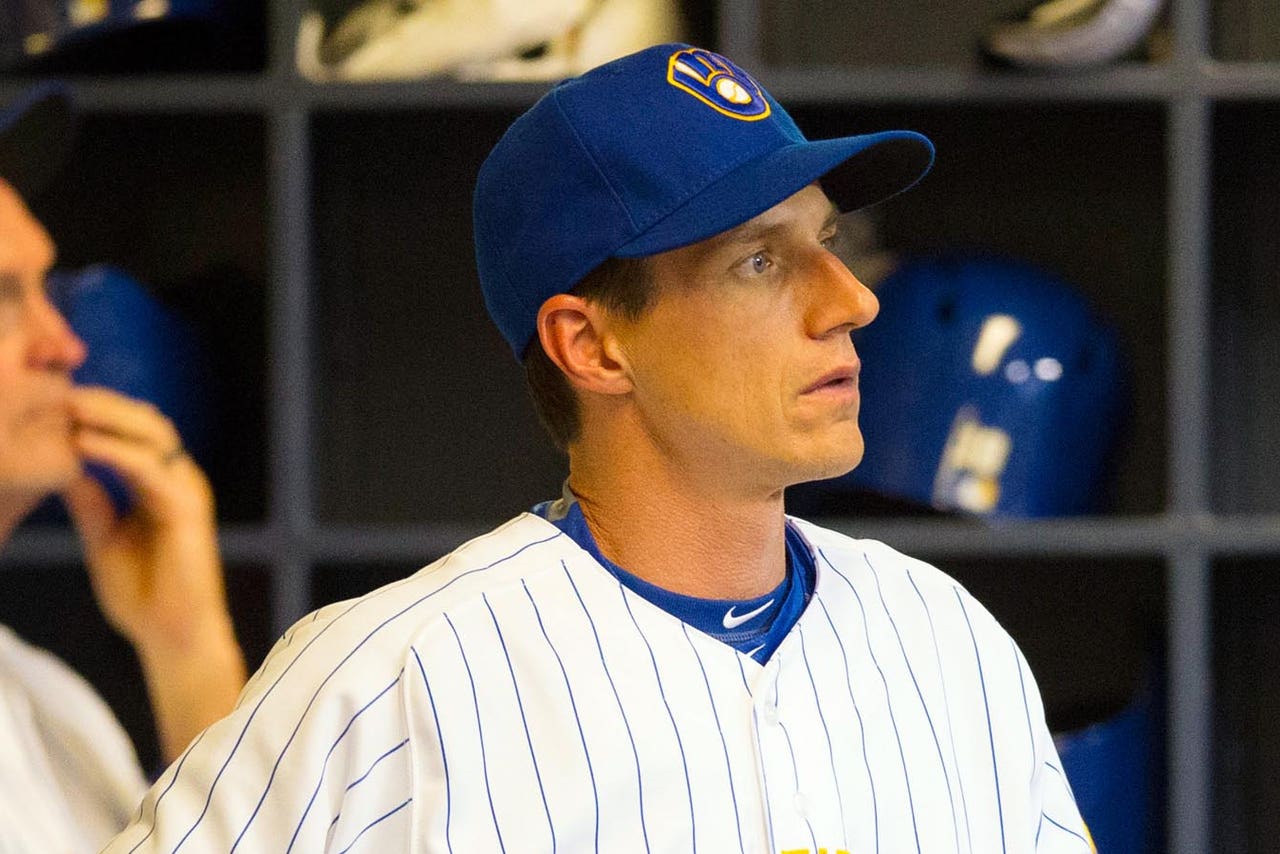 Craig Counsell was playing infield for the 2008 Milwaukee Brewers when the club abruptly dismissed manager Ned Yost despite being in the midst of a tight playoff race.
Yost has since guided Kansas City to the World Series and has led the Royals atop the AL Central this year -- the kind of success Counsell hopes to match now that he holds Yost's old job.
Counsell goes head-to-head with his former manager for the first time as Yost makes his return to Miller Park in the opener of a four-game, home-and-home set Monday night.
The Brewers had a 5 1/2-game lead for the NL's only wild-card spot after a victory Aug. 31, 2008, before dropping 11 of 14 and slipping into a tie Sept. 14.
Following a loss that day, Milwaukee fired Yost with two weeks left in the season and turned the club over to Dale Sveum, who led the Brewers to their first playoff appearance since they came within a victory of winning the 1982 World Series.
"It's not something you ever saw (and) you don't remember ever seeing with any team," Counsell recalled on MLB's official website. "It was one of those spots where we weren't playing well and they made a decision.
"Was it surprising? Of course, it was very surprising."
Yost is now in his sixth year with the Royals (34-25), who after many difficult seasons lost to San Francisco in Game 7 of last year's World Series in the club's first playoff appearance since winning the title in 1985.
Counsell was given his first managerial job May 4 after the disappointing Brewers (24-40) fired Ron Roenicke and is in a much more difficult situation than Yost with his club not close to contending.
Milwaukee didn't have a baserunner Sunday until Carlos Gomez's broken-bat single in the seventh accounted for its only hit off Max Scherzer in a 4-0 loss to Washington.
The Brewers are one of the lowest-scoring teams in the majors and have a .232 average that is the worst in the NL.
"Stuff like that, I mean, I don't enjoy it," Gomez said. "I got lucky."
Kansas City could use some luck at the plate, too. It is hitting .199 over its last 12 while scoring fewer than four runs nine times.
"We're a good offensive team," left fielder Alex Gordon told MLB's official website. "We'll get out of this (offensive) slump."
The Royals didn't have a chance to do so Sunday after their series finale in St. Louis was postponed. Chris Young was scheduled to start, but he'll be pushed back to Tuesday.
"It gives (Young) a day to get his homework done and prepare himself to pitch against Milwaukee, and then stay on regular rotation after that," Yost said.
Yost decided to go with Edinson Volquez for his first game managing at Miller Park since being fired by the Brewers. Volquez (5-4, 3.07 ERA) is coming off a solid outing after allowing one run in seven innings of Wednesday's 7-2 win over Minnesota.
The right-hander made five starts against the Brewers while with Pittsburgh last season, going 2-1 with a 2.25 ERA.
Kyle Lohse (3-7, 6.27) opposes Volquez as both clubs look to avoid a third straight defeat. Lohse went 0-2 with a 10.43 ERA over his previous three starts and again wasn't at his best while allowing two runs and 10 hits in 6 1/3 innings of Wednesday's 2-0 loss to Pittsburgh.
"That was grinding," Lohse said. "That was what I do when I'm not on my best stuff. It'll get easier when I have all my pitches working."
Yost last faced his former team June 12-14, 2012, when the Royals swept a three-game series in Kansas City.
---