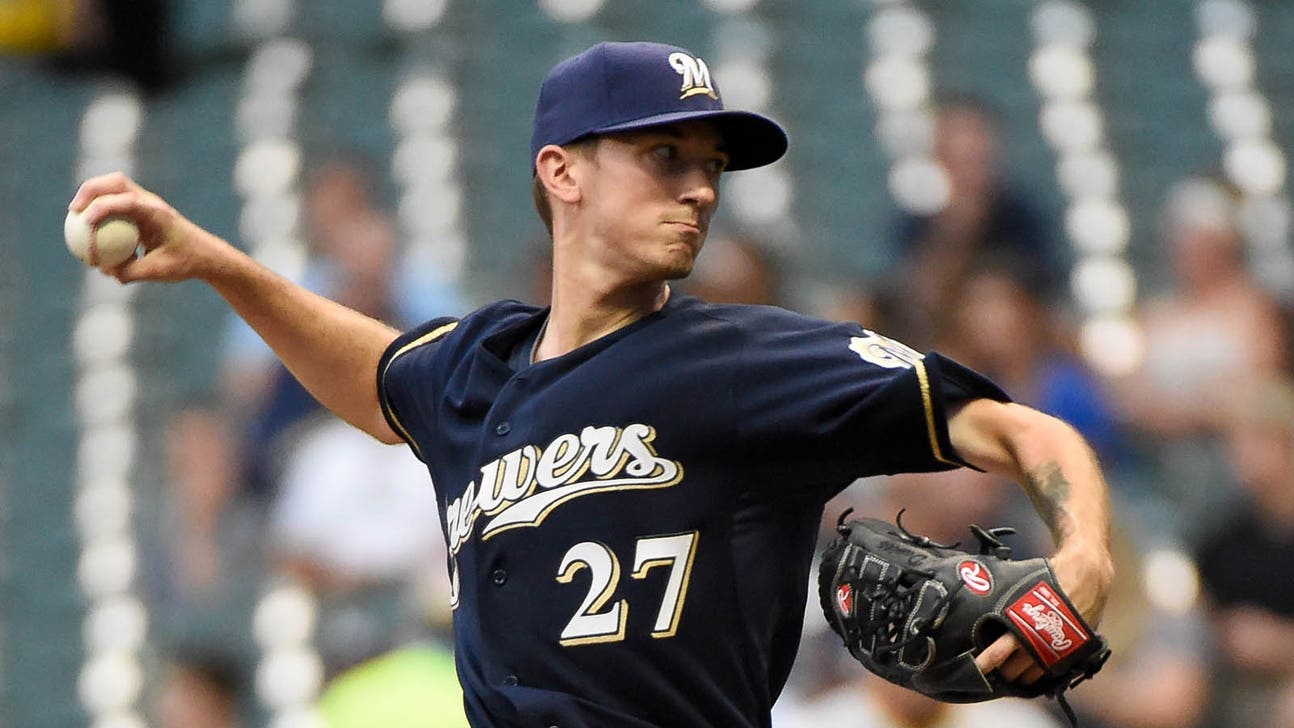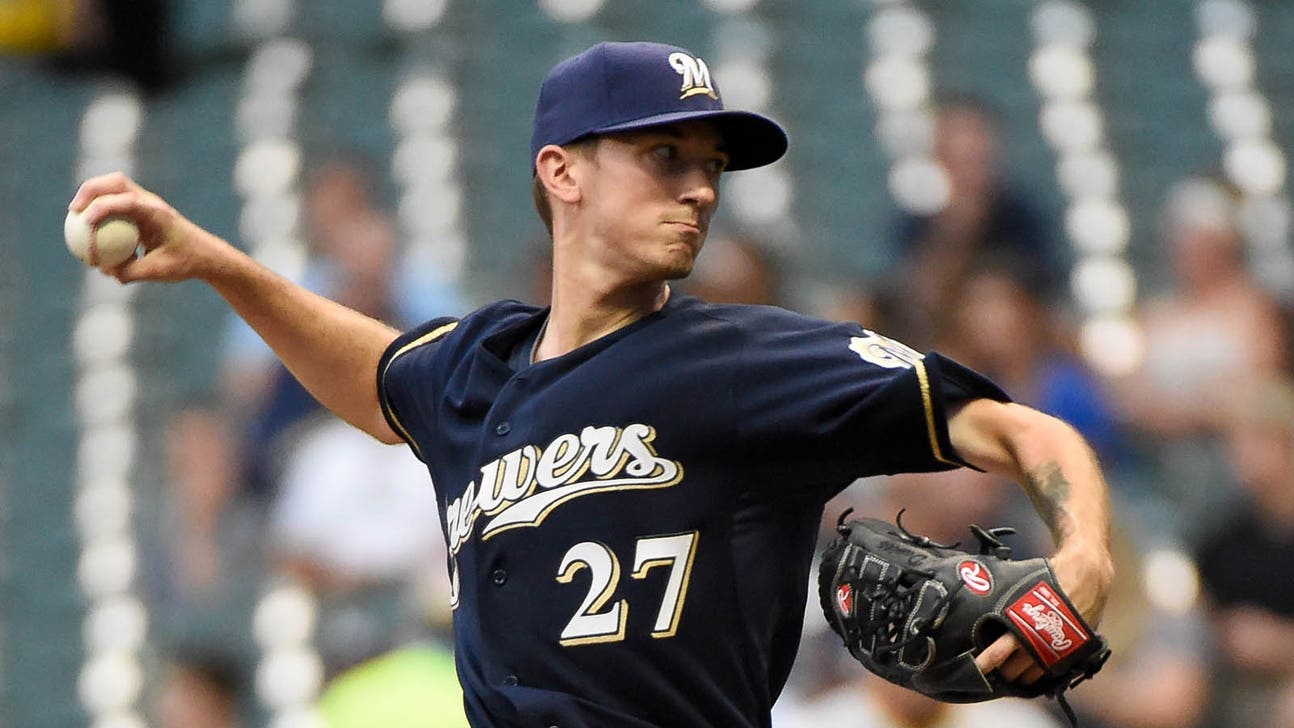 Brewers vs. Marlins preview
Published
Sep. 7, 2015 6:00 a.m. ET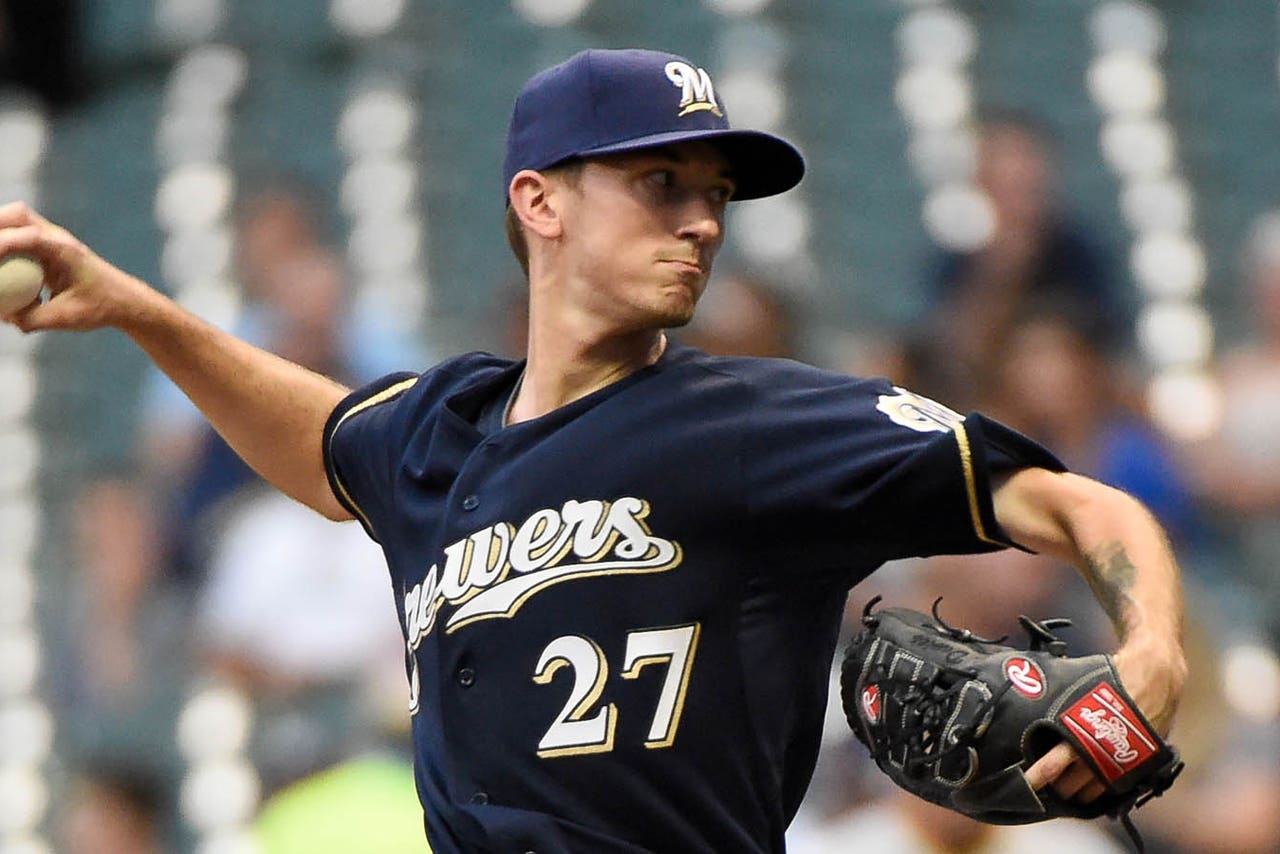 Neither Justin Nicolino of the Miami Marlins nor fellow rookie Zach Davies of the Milwaukee Brewers are known for overpowering stuff.
These inexperienced starters will be looking to rely on their location and guile Monday when these clubs open a three-game set in Miami.
Nicolino (3-2, 3.07 ERA) will make his eighth career start and Davies (0-0, 8.31) his second.
The Marlins starter is seeking his first victory at home, where he's 0-2 with a 5.01 ERA compared to 3-0 with a 0.87 ERA on the road. The left-hander continued his road success Tuesday by throwing seven scoreless innings in a 7-1 rout of Atlanta.
With only 15 strikeouts in 44 innings, it's clear that velocity isn't the reason the 23-year-old Nicolino has posted a 1.98 ERA in his last four outings.
"The thing about Nico, the thing he can do, and he does so well, he knows how to pitch," manager Dan Jennings told MLB's official website.
The 22-year-old Davies (0-0, 8.31) also doesn't throw hard and is known more for a changeup similar to former Brewers starter Shaun Marcum. Davies and batterymate Jonathan Lucroy spent time Friday watching video on Marcum.
That came two days after Davies surrendered four runs in 4 1/3 innings in a 9-4 victory over Pittsburgh with three walks and three strikeouts in his big-league debut. The right-hander said he wants to be more aggressive in this outing.
"Throwing pitches a little off, a little low, making sure I'm going after them and that I know I'm confident in my pitches," he said.
Nicolino's strong four-start stretch began Aug. 17, when he limited Milwaukee (60-76) to two runs in 6 2/3 innings of a 6-2 victory even though Ryan Braun was 2 for 2 with a walk against him.
Braun is batting .386 over a 17-game road hitting streak against Miami, going 11 for 26 in six games at Marlins Park -- the only current NL stadium in which he has yet to homer.
These teams have turned in encouraging play down the stretch. Milwaukee's six-game win streak ended with Sunday's 6-3 loss at Cincinnati while Miami has won five of six.
The Marlins (57-80) took two of three in walk-off fashion from the NL East-leading New York Mets after Martin Prado's sacrifice fly in the bottom of the ninth inning of Sunday's 4-3 victory.
Prado went 7 for 14 in the series, also driving in the winning run Friday. He is batting .405 in a nine-game hitting streak at home.
"It's all about momentum," he said. "I feel good about my swing and I was in a good spot, and when things are going like that you feel like you have a pretty good chance to win."
Braun is 10 for 23 in his last six games while Elian Herrera was 5 for 14 with two homers in the Reds series.
---