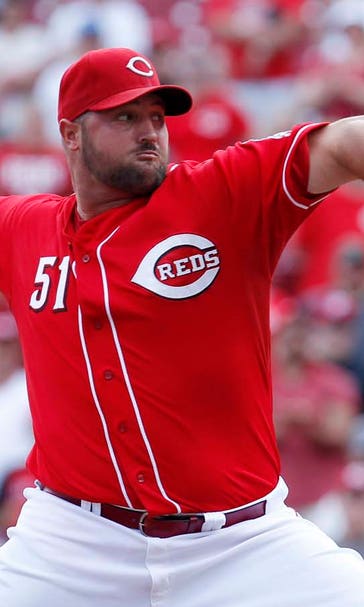 Brewers trade for Broxton to bolster bullpen, get possible 2015 closer
August 31, 2014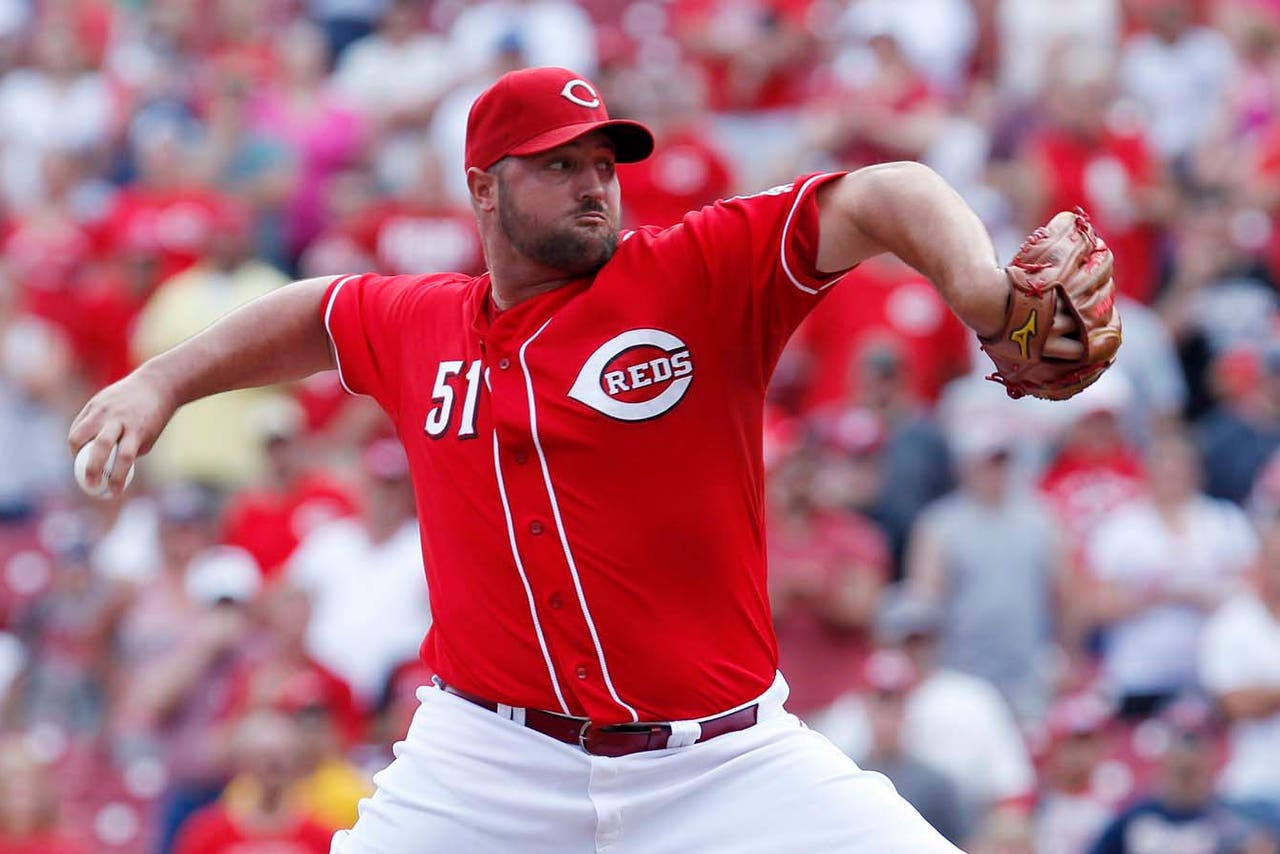 The Milwaukee Brewers and general manager Doug Melvin have been in search of a right-handed reliever with experience pitching in the late innings for quite some time.
On the final day a player can be traded and still be eligible for a postseason roster, Melvin found his guy in Jonathan Broxton.
In a deal first reported by FOXSports.com's Ken Rosenthal, the Brewers on Sunday acquired Broxton from the Cincinnati Reds in exchange for two players to be named later. He will join the team Monday in Chicago.
Broxton is 4-2 with a 1.86 ERA and seven saves for the Reds this season, spending most of the year as the setup man to Aroldis Chapman. The 10-year veteran served as Cincinnati's closer over the first month of the season while Chapman recovered from injuries sustained when he was struck in the head by a line drive in spring training.
The 30-year-old allowed just two earned runs in his first 21 outings of the season, posting a 1.09 ERA in 34 games prior to the All-Star break.
However, Broxton has a 5.23 ERA over 10 1/3 innings in August with three of the 10 earned runs he's allowed this season coming in the last week. Broxton's Fielder Independent Pitching is 3.52, which suggests he has been fortunate on balls put in play this season.
A second-round pick in 2002, Broxton made his major-league debut with the Los Angeles Dodgers in 2005. The right-hander recorded 84 saves with a 3.19 ERA over seven seasons with the Dodgers, recording 36 saves in 2009.
Broxton signed as a free agent with the Kansas City Royals before the 2012 season and saved 23 games with a 2.27 ERA before being traded to the Reds on the non-waiver trade deadline.
The two-time All-Star had a 2.82 ERA in 22 1/3 innings down the stretch for the Reds in 2012 but battled an elbow injury to a 4.18 ERA in just 34 games in 2013.
Broxton should immediately jump into the eighth inning role for the Brewers, solving a problem Milwaukee has had since Will Smith began to decline around the All-Star break.
While Broxton helps the Brewers fill a need in the final month of this season, he jumps to the top of the list to serve as Milwaukee's closer in 2015. Owed roughly $1.2 million for the rest of 2014, Broxton is under contract for next season at $9 million.
Broxton originally had a $9 million team option for 2016 with a $1 million buyout in his contract but that has changed now that he has been traded. The $9 million option now becomes mutual between the Brewers and Broxton, while the buyout jumps to $2 million.
Follow Andrew Gruman on Twitter
---