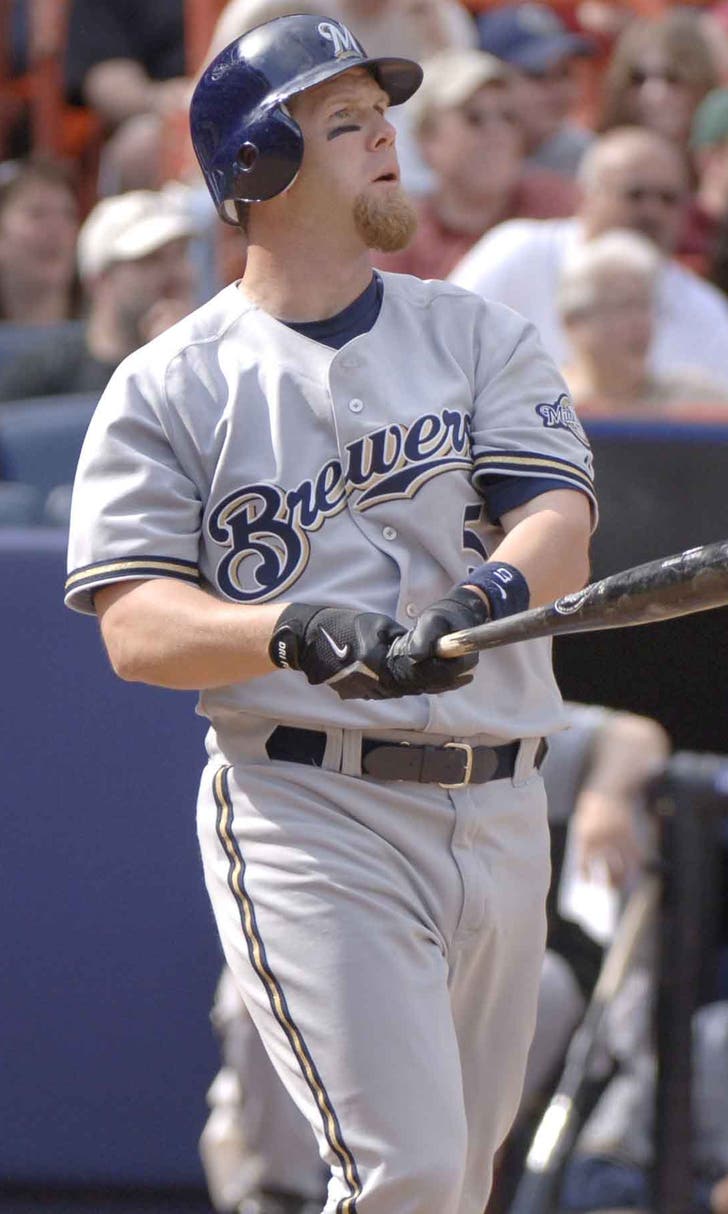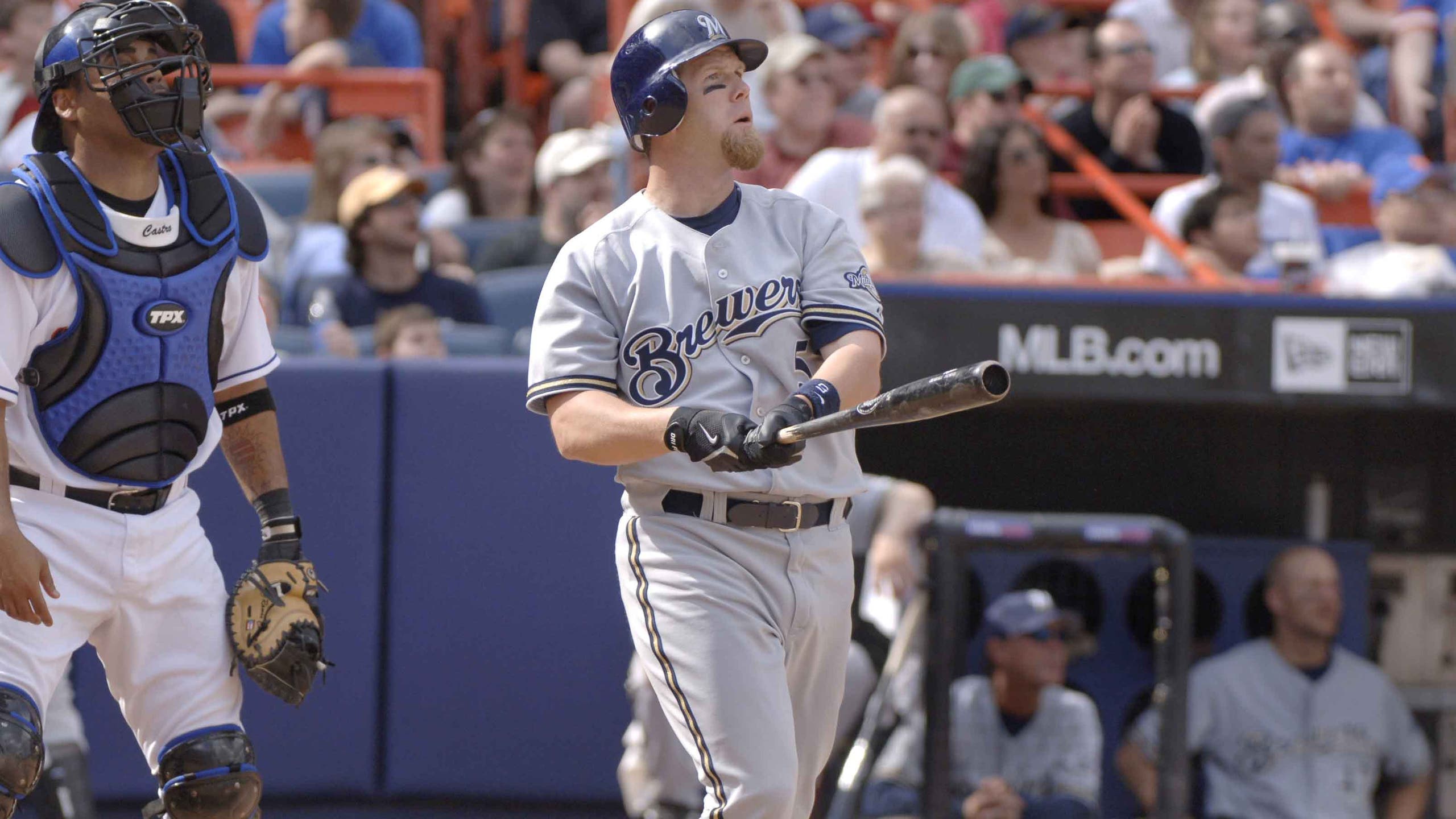 Brewers to induct Jenkins to Walk of Fame, honor four others
February 22, 2018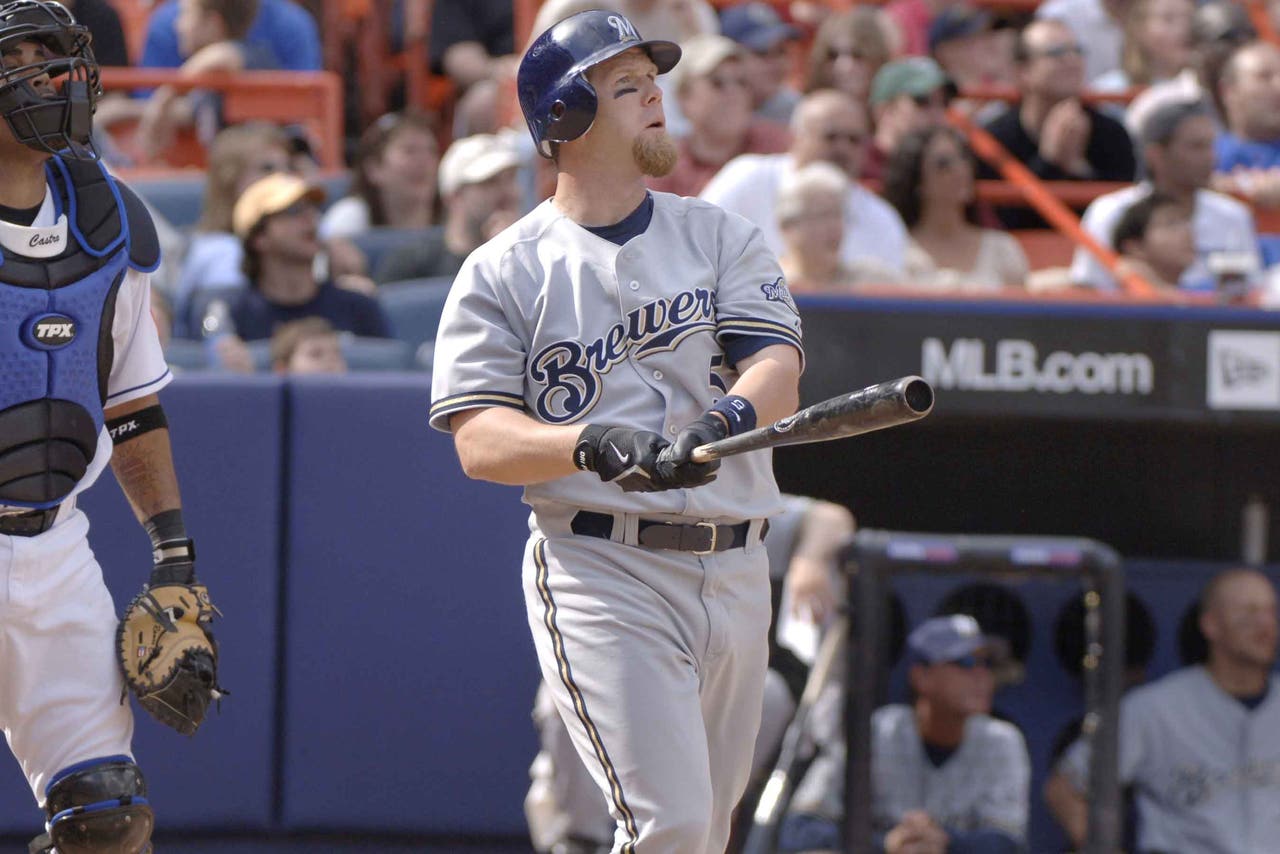 Geoff Jenkins was drafted ninth overall by the Milwaukee Brewers in 1995.



After playing 1,234 games over 10 seasons in Milwaukee, the outfielder was officially voted into the Brewers Walk of Fame on Thursday morning.

The team announced it will enshrine Jenkins into the exterior concourse around Miller Park on July 24, honoring the outfielder's memorable career in Milwaukee that featured 212 home runs, 704 RBI and an All-Star appearance in 2003.

Jenkins finished his career ranked among Milwaukee's franchise leaders in homers (2nd), slugging percentage (2nd, .496), RBI (4th), hits (5th, 1,221) and runs (5th, 661). He's the 20th player in Brewers history to be honored in the Walk of Fame.

Milwaukee also announced Prince Fielder and former general managers Harry Dalton and Doug Melvin will join the Brewers Wall of Honor on July 21, and former pitcher Bob Buhl will make his way onto the Braves Wall of Honor on May 24.

Fielder played for the Brewers from 2005-11 and batted .282 with 230 homers and 656 RBI in 998 games while making three All-Star appearances.

Dalton was the Brewers' general manager from 1978-91, constructing the team that made Milwaukee's only World Series appearance in 1982. He is the longest-tenured GM in franchise history.

Melvin served 13 seasons as GM, beginning in 2002, and his teams won 1,024 regular-season games and earned two postseason berths (2008, 2011). The 2011 club won a franchise-record 96 games and clinched Milwaukee's first division title since 1982.

Buhl owned a 109-72 with a 3.27 ERA and 5 saves in 282 games (220 starts) over parts of 10 seasons with the Braves from 1953-62. He's the 17th member named to the Milwaukee Braves Wall of Honor.


---
---