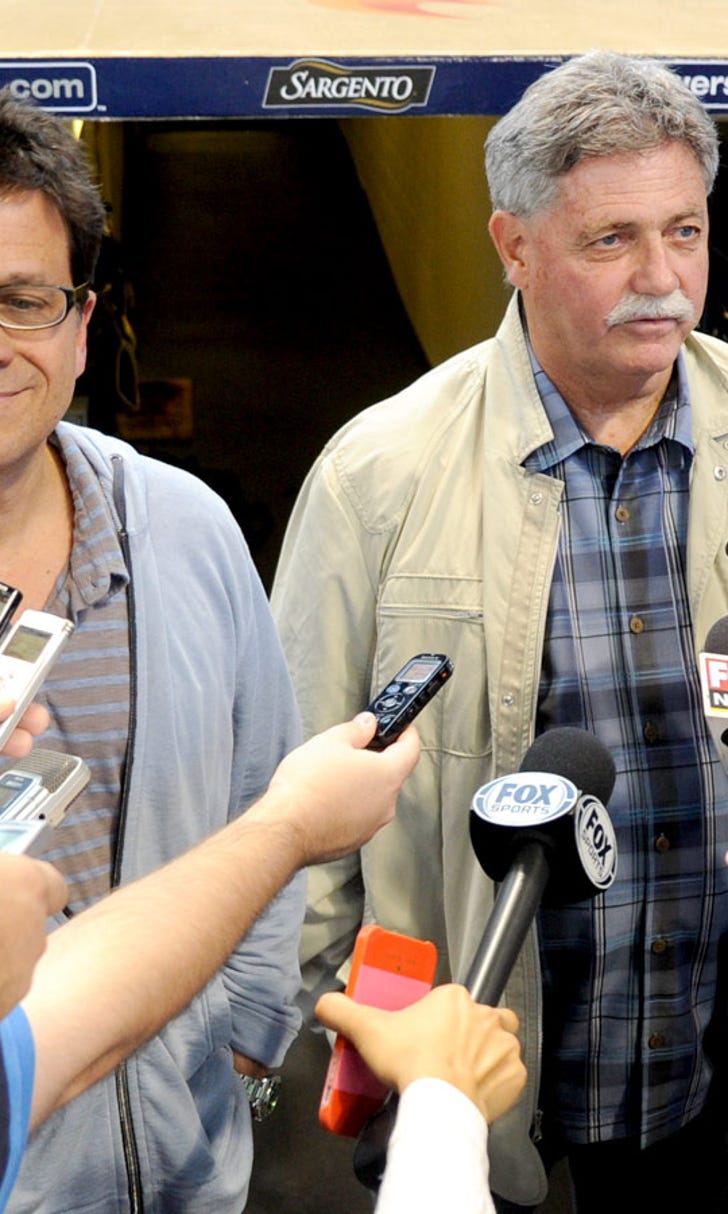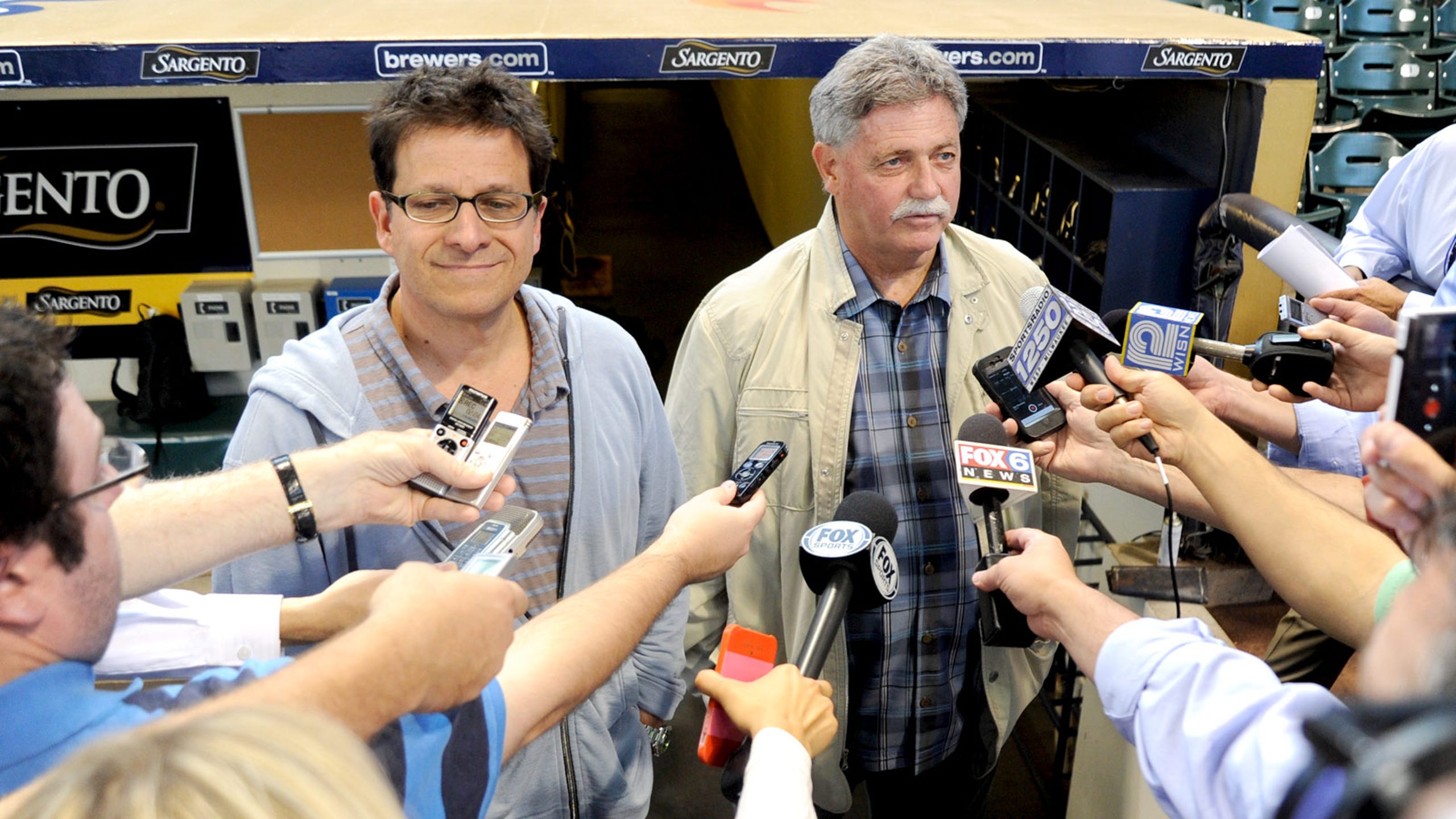 Brewers still plotting potential moves at Winter Meetings, but roster largely set
BY foxsports • December 9, 2014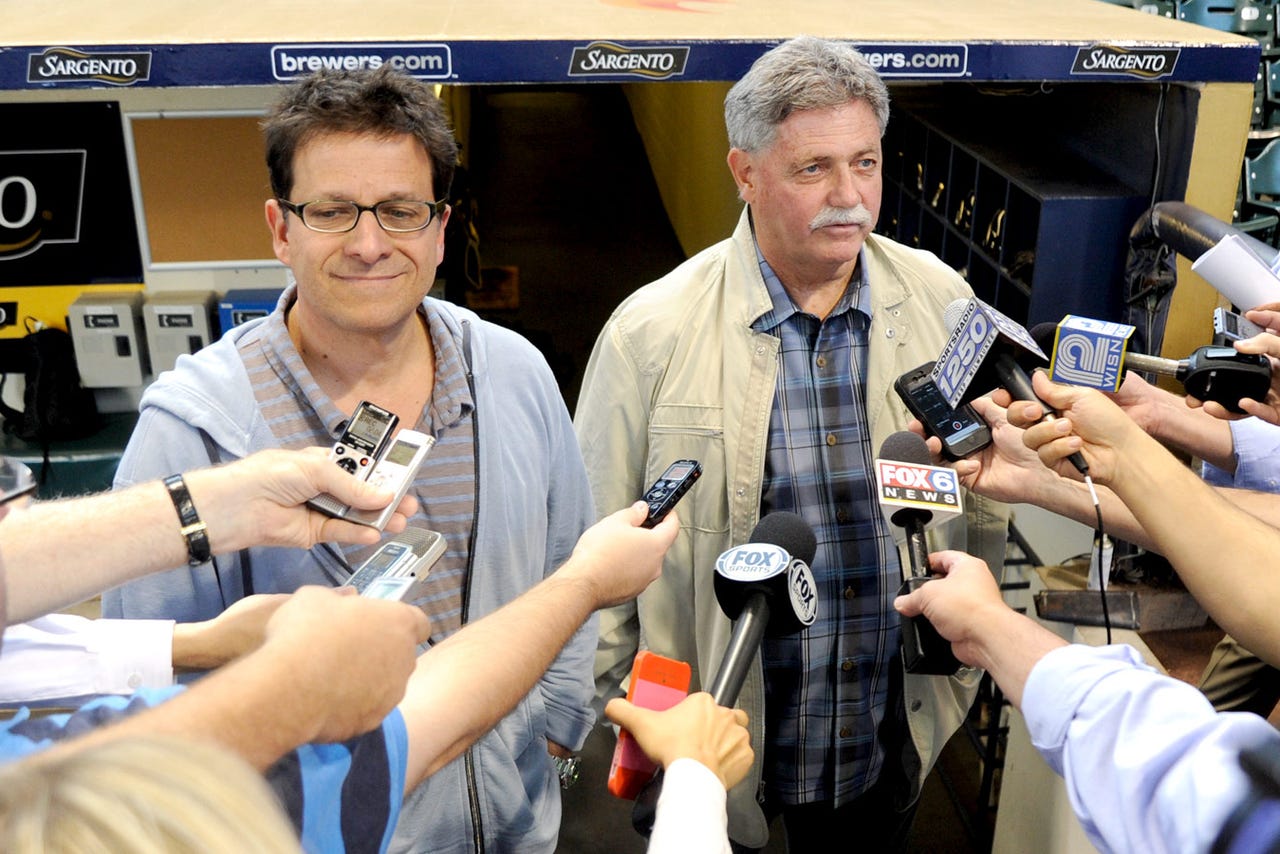 In his year-end press conference, Milwaukee Brewers principal owner Mark Attanasio was blunt and to the point about his disappointment in the team's late-season collapse.
A heated Attanasio said if the Brewers didn't make changes in the offseason, they'd "better have a damn good reason for why."
Before meeting with reporters at baseball's Winter Meetings at the Manchester Grand Hyatt in San Diego, Attanasio went back and watched the video of that session with the media.
"I started getting angry again," Attanasio said Tuesday.
Other than acquiring first baseman Adam Lind in a trade with the Toronto Blue Jays, the Brewers have yet to make any changes this offseason. While there's still plenty of time for the roster to change before the start of spring training, Attanasio was reminded of what he said outside of the home dugout at Miller Park that September evening.
What's the "damn good reason?" Well, it appears as if the Brewers haven't figured that out quite yet.
"In the hallway today, I looked at (manager) Ron (Roenicke) and said, 'We still have to know what's going to be different this year. Why is September going to be different now?' " Attanasio said. "It is a question we do ask ourselves. We decided that we were going to try to make good decisions case-by-case as we made them -- picking up Yovani's option, picking up Aramis' option. I think Doug moved quickly to get the first-base situation solved. It was getting a little frustrating to have no answer there, and frankly frustrating not to have a power, left-handed bat.
"We're still asking ourselves that question. When you have a tough season sometimes you make moves just to make moves. I think we've seen some teams do that."
Attanasio said he talked with an owner of a team who explained why his team has made many moves this offseason by saying, "we had to do something" after his club had a losing season.
After stepping back a bit from the frustration of the way last season ended, Attanasio decided tearing the roster apart just for the sake of saying they did something about the collapse wasn't a wise idea.
"I don't want (general manager) Doug (Melvin) and the baseball guys to make moves just to make moves," Attanasio said. "We have every position set. We have six (starting pitchers) for five spots. We have some questions in the back end of the bullpen. Then we have the intangible question.
"If (right fielder) Ryan (Braun) hits, is that enough? It might be because maybe some other guys take some pressure off themselves and everybody hits a bit better. It is our offense that disappointed and it is still an offensive club. If you look at the team, it is hard to see where you would upgrade if you wanted to get more offensive."
Melvin told reporters Tuesday that he's yet to meet with a single agent or another team at the winter meetings. There hasn't been a whole lot of action in the free-agent market or the trade market as teams are waiting for the big chips like Jon Lester to fall before making other moves.
"We haven't had one team in the room," Melvin said Tuesday evening. "Not one team has called and said, 'Do you want to come over and meet?' Years ago, you'd meet with 20 ballclubs. Now the meetings are all agents.
"We're laying groundwork and keeping flexibility. We know if something happens we can spring and do it."
The Brewers are set at every position and in the starting rotation, leaving a few bullpen spots and the bench as the only holes. While there's still time for moves to be made, Milwaukee's roster may look very similar as it does now when camp opens in February.
"The good news about where we are at is we have a very full roster and we don't need to do anything," Attanasio said. "Sure we can improve, but we don't need to do anything. Doug and his group are always looking to get better, so we've had a couple of exploratory things in a couple of areas. A lot of teams are just waiting to see where things shake out."
Just because Attanasio has backed off a bit on his threat of the potential of a shakeup doesn't mean he's over the fact his team lost 22 of its final 31 games to miss the playoffs after spending five months in first place.
Attansio attended Milwaukee's 10-1 victory in San Diego on Aug. 25, a win that moved the Brewers to 73-58. He then left on a family vacation to Hawaii and returned to see his team falling apart.
"This was a very difficult season," Attanasio said. "Even with all the difficulties we had in 2013, last year was more difficult for me. It just was quicker.
We were fully prepared to go to the playoffs. I went away (for) a week with my family and I came back and it was like the team was possessed. I didn't recognize the team."
Follow Andrew Gruman on Twitter
---