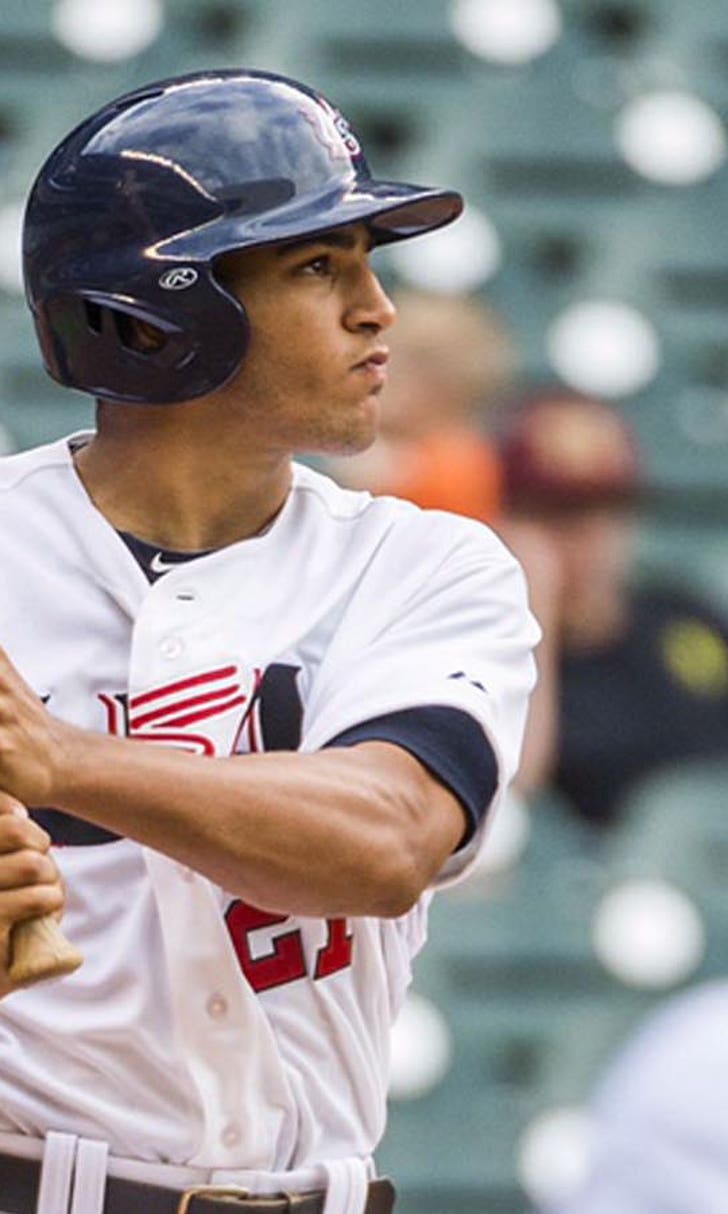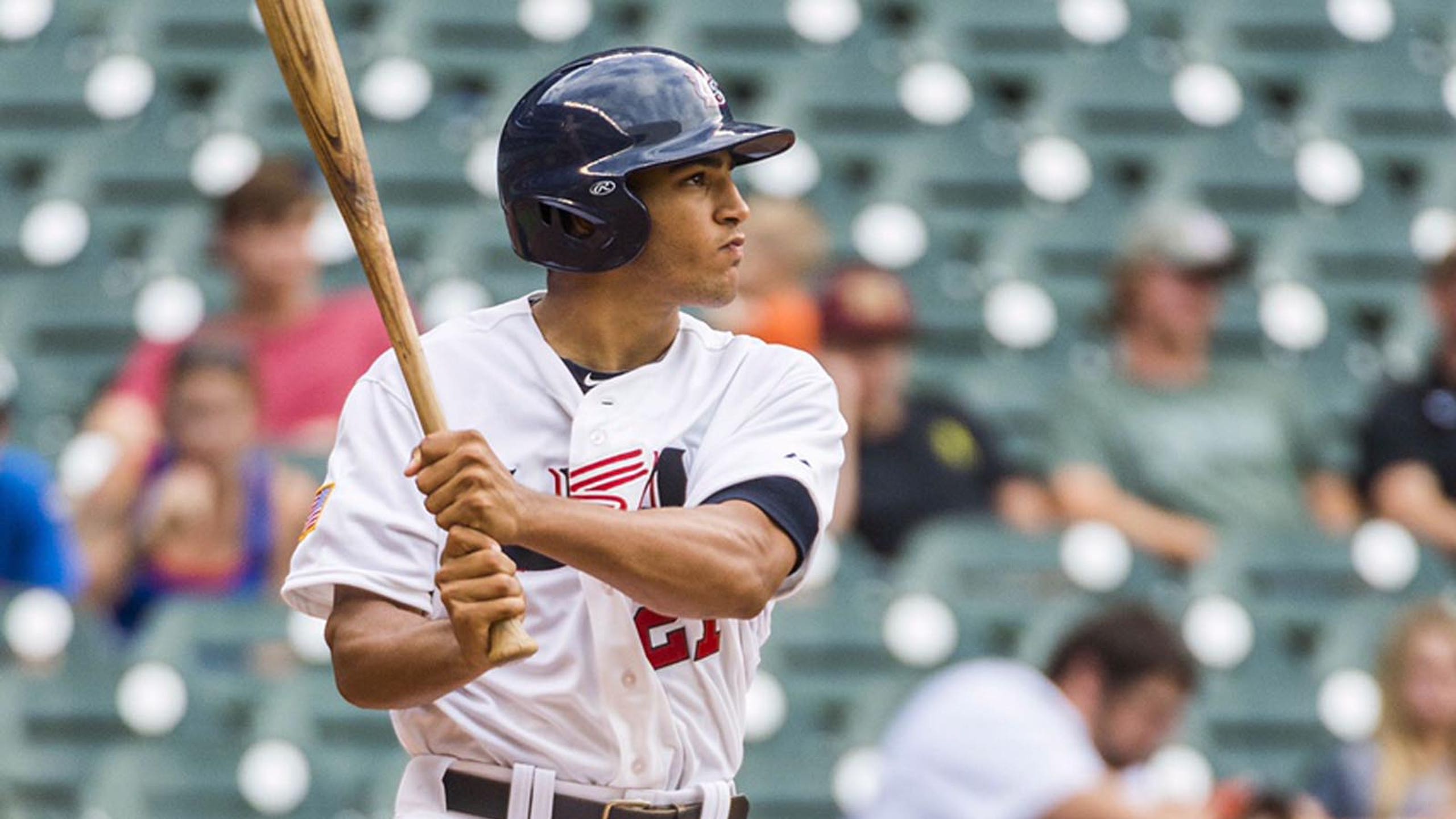 Brewers sign three draft picks
BY foxsports • June 15, 2015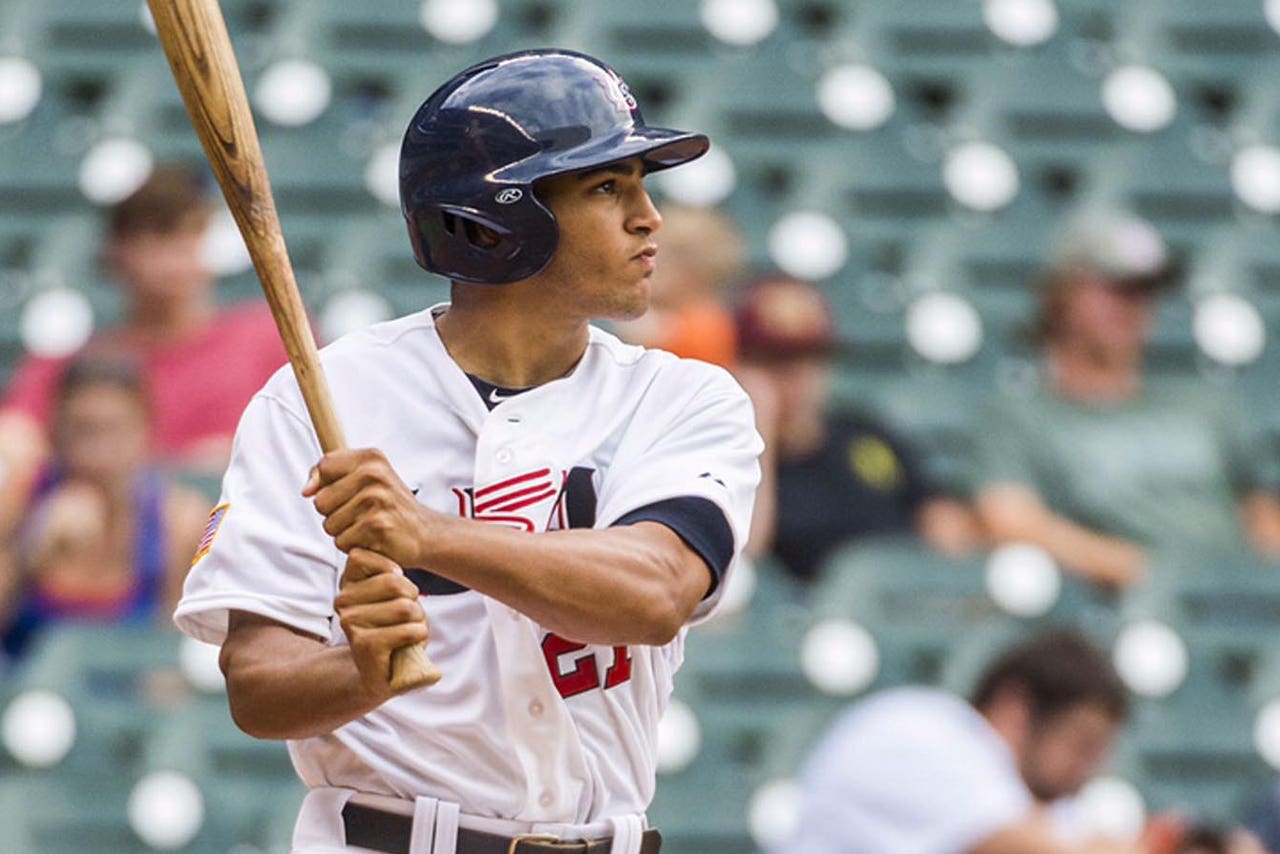 MILWAUKEE -- Three of the Milwaukee Brewers' top four draft picks were at Miller Park on Monday to officially sign their contracts with the club.
First-round pick Trent Clark, second-round pick Cody Ponce and third-round pick Nash Walters were introduced at a press conference prior to Milwaukee's game against the Kansas City Royals.
According to MLB.com, Clark received a $2.7 million signing bonus, Ponce signed for the slotted value of $1.108 million and Walters for close to his slotted value of $646,000.
"It enables these guys to get out and start their careers," Brewers director of amateur scouting Ray Montgomery said of the players signing quickly. "It is mutually beneficial. It is obviously beneficial for the club, because these guys are going to get their first half season under their belts.
"For Trent on the offensive side, it is an extra 250 to 300 at-bats to get matriculated into our system and get comfortable with what he is doing."
Clark, the 15th overall pick, passed on a scholarship offer from Texas Tech University to sign with the Brewers. The 18-year-old hit .552 with three home runs, 11 stolen bases and 24 RBI during his season at Richland (Texas) High School.
Scouted by Brewers area scout K.J. Hendricks and national crosschecker Steve Riha, Clark was ranked as the No. 10 prospect in the draft by Baseball America.
"I had a great relationship with all the coaches up at Tech," Clark said. "They all loved me and wanted me to go there, of course. I got recruited really early, so the bond was struck early.
"They really wanted me to go, but they also knew I wanted to start my professional career. They were understanding and wished me the best."
Ponce recently finished his junior season at Cal Poly Pomona, where he went 5-3 with a 1.44 ERA in 13 starts. Selected No. 55 overall by the Brewers, the 6-foot-6 right-hander struck out 67 and walked just 14 this past year.
The only scholarship offer Ponce had out of high school was from Cal Poly Pomona, a Division II school.
"It is a small school, but I was always told if you are good they will find you," Ponce said. "The Brewers are giving me the opportunity to play the game that I love. It is a childhood dream I get to pursue.
"Baseball is baseball. I'm told it is still 90 feet (between bases) and 60 feet and six inches (from the mound to home plate).
While Clark and Ponce went on the first night of the draft, Walters had to wait until the second day to hear his name called.
The Brewers took the Lindale (Tex.) High School right-hander with the 90th overall pick. Walters chose to sign with Milwaukee over a scholarship offer from Texas A&M University.
"College was a great opportunity," Walters said. "But I felt this would be better for me in my end goal of eventually playing in the big leagues."
Of the draft picks introduced Monday, Walters was the only one to work out for the Brewers at Miller Park. He was in Milwaukee the week prior to the draft to throw for team officials.
"At that point, that's just more icing (on) the cake in terms of what we had already hoped and suspected," Montgomery said. "It was to get him more comfortable for when he returned he had some familiarity with us.
"He handled himself incredibly well. For a high school kid to come up in that atmosphere, it is tough. Everybody forgets what 18 is like. It cemented what we already knew, but it was nice to have that so close to the draft."
Clark and Walters will begin their professional careers with Milwaukee's rookie entry in the Arizona Rookie League, while Ponce will report to the rookie-level team in Helena.
"Not all first-round draft picks make it to the big leagues," Clark said. "At the end of the day, that's everybody's goal. It is not to get drafted, it is not to play minor-league ball. It is to make it to the big leagues.
"It is fun to think about (being a first-round pick) for a little bit, but it is time to get back to work. I'm there with 40 other guys trying to reach our goal."
The Brewers are expected to announce additional signings in the coming days. Milwaukee has yet to begin discussions with Competitive Balance Round A (No. 40 overall) pick Nathan Kirby, as he is currently playing for Virginia in the College World Series.
"I wish we could bring everybody in here and give them the opportunity to see this and experience it like (Clark, Ponce and Walters) have," Montgomery said. "I think it would change some thoughts and the mentality on what we have to offer."
Follow Andrew Gruman on Twitter
---