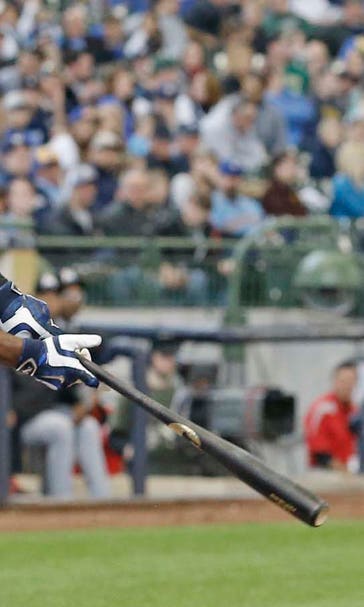 Brewers showing better discipline at the plate
May 12, 2016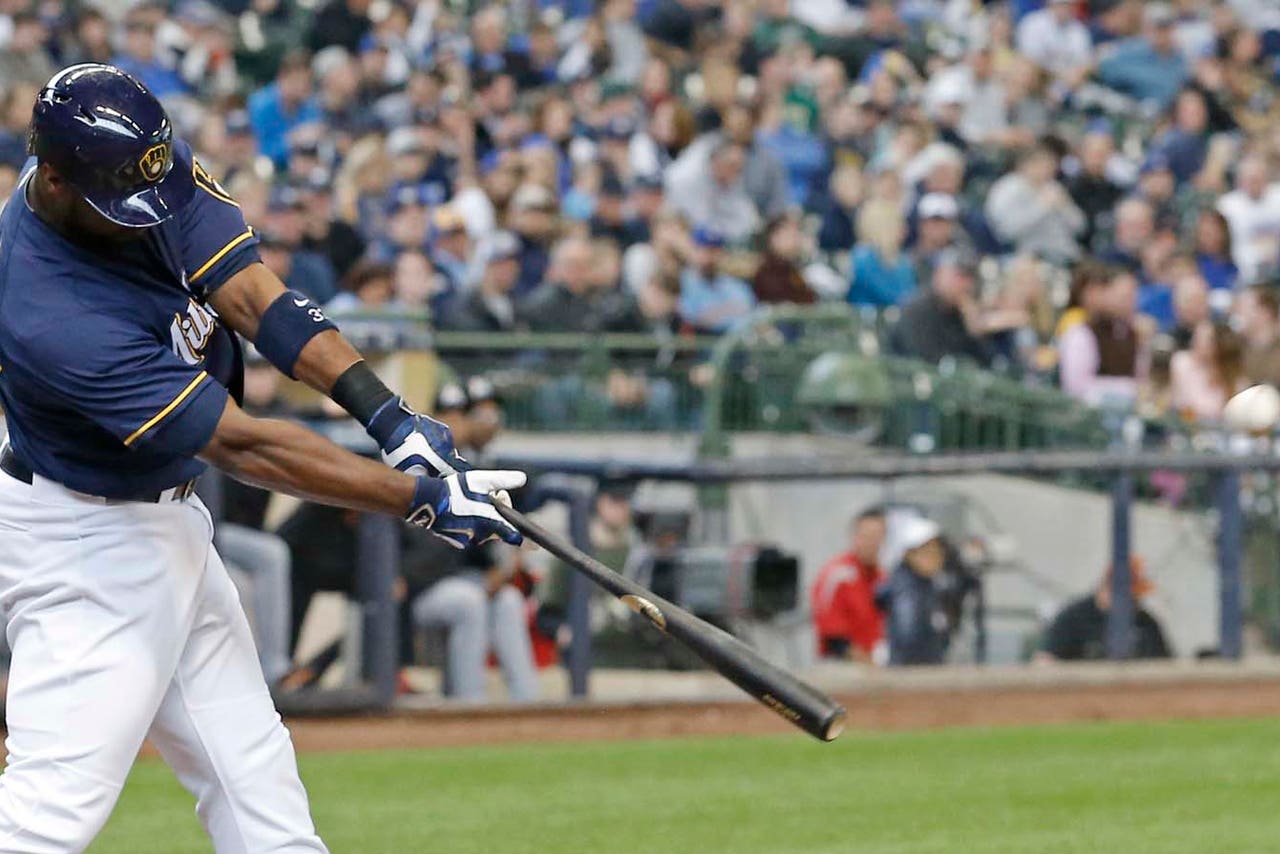 Let's face it: the Milwaukee Brewers have some players who are prone to strike out. Milwaukee's strikeout percentage is a tad higher than the league average (24.6 percent to 21.0 percent). But that doesn't mean the Brewers are swinging at bad pitches.
While last season the Brewers ranked last in the majors with a 33.4 percent chase percentage -- which is the percent of swings on pitches out of the strike zone -- Milwaukee has greatly improved in that department in 2016.
MLB, LOWEST CHASE % IN 2016
Swinging at better pitches and/or laying off bad ones produces better results. Look no further than Chris Carter and Jonathan Lucroy.
When Carter hits the ball, it goes somewhere. Usually a long way.
NL, HIGHEST RATIO OF HR TO HITS
In the case of Lucroy, it is just getting on base. Lucroy has an on-base percentage of .374 this season, which is second on the team only to Ryan Braun (.444).
This shouldn't come as a surprise as over the past five seasons Lucroy has the second-highest on-base percentage among major-league catchers, at .354. Only San Francisco's Buster Posey (.378) is higher.
Other notes:
-- San Diego is just 2-5 at Miller Park since 2014. The .286 winning percentage is the Padres' third-worst at any ballpark in that time period. Meanwhile, for Milwaukee, the 5-2 record and .714 winning percentage is its second-best at home since 2014 (the Brewers are 13-5, .722 vs. Pittsburgh).
-- Milwaukee is batting .269 in home games this season but just .227 on the road.
-- Look out for San Diego's John Jay and Milwaukee's Braun when runners are on base. They are No. 1 and No. 4 in the National League in batting average with runners on. Jay is batting .486 and Braun .429.
-- San Diego starter James Shields has gone at least six innings in 11 straight starts.
-- In the strange but true department, Jimmy Nelson has a 4.40 ERA in wins this season and a 2.13 ERA in losses. The 2.27 difference is the second-largest in the majors. Nelson owns a 2.33 ERA against NL West teams in his career.
Statistics courtesy STATS Inc.
---
---