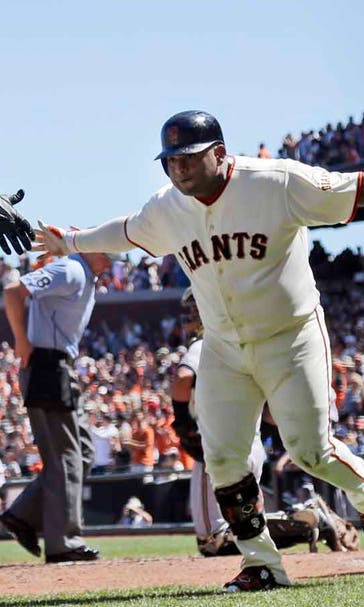 Brewers routed, swept by Giants
August 31, 2014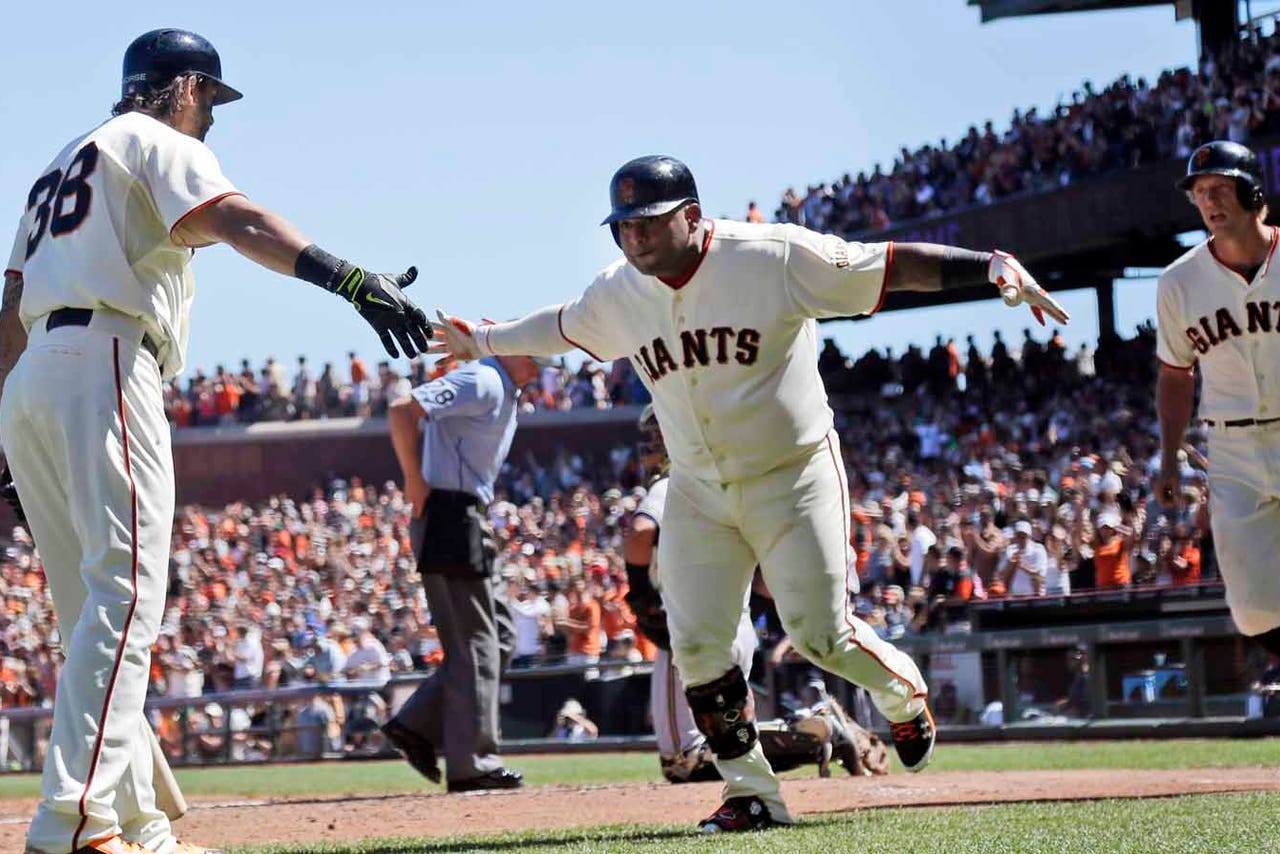 SAN FRANCISCO (AP) -- After an extended slump they would rather forget, the San Francisco Giants are gaining ground and back in the thick of the playoff chase as September begins.
Pablo Sandoval hit a two-run homer among his three RBI, powering the San Francisco Giants past the Milwaukee Brewers 15-5 on Sunday to match a season high with their sixth straight win.
"With our struggles here at home it was really important, just getting that confidence, the swagger, whatever, back," manager Bruce Bochy said. "I really thought we would turn it around."
Madison Bumgarner (16-9) followed his one-hit gem Tuesday against Colorado with seven strikeouts in six innings to win his third straight start. The left-hander finished August at 4-1 with a 1.57 ERA, helping San Francisco stay close at 2 1/2 games behind the NL West-leading Los Angeles Dodgers.
Hunter Pence extended his NL-leading hitting streak to 13 games with a third-inning RBI double for the first of his four hits. He doubled again in the fifth and added a seventh-inning triple.
The Brewers lost their season-high fifth straight road game and dropped into a tie for the NL Central lead with St. Louis. It's the first time since July 20 that they don't have sole possession of the division lead.
Milwaukee has held at least a share of the lead every day since April 5.
Martin Maldonado homered off Giants reliever George Kontos in the seventh, but the Brewers were swept at AT&T Park for the first time since Aug. 24-26, 2007. Milwaukee was outscored 31-8 in the series. Ryan Braun homered in the eighth.
Kyle Lohse (12-8) allowed seven runs and nine hits in 5 2/3 innings for his fourth defeat in five decisions.
Backup catcher Andrew Susac was given a start and went 3 for 4 with three RBI, including a two-run double and an RBI double. Joe Panik had a two-run triple as San Francisco earned its fifth series sweep this year. The Giants have a season-best six-game winning streak at AT&T Park.
The Brewers briefly took a lead in the first when Braun grounded into a run-scoring double play. Bumgarner was unscathed otherwise, allowing five hits with one walk.
San Francisco's starting pitchers combined for a 1.07 ERA with 57 strikeouts and seven walks on the 6-1 homestand.
"Look where we're at, we've turned it on at the best time of the year," Bumgarner said. "We're getting hot and everybody's doing their part."
Sandoval tripled to start the second. He walked in a seven-run seventh, his first shot at the cycle. Fans chanted "Double!" but he flied out later in the inning.
Tim Lincecum pitched the eighth and ninth for San Francisco in his first relief outing since he was pulled out of the rotation last Monday.
---