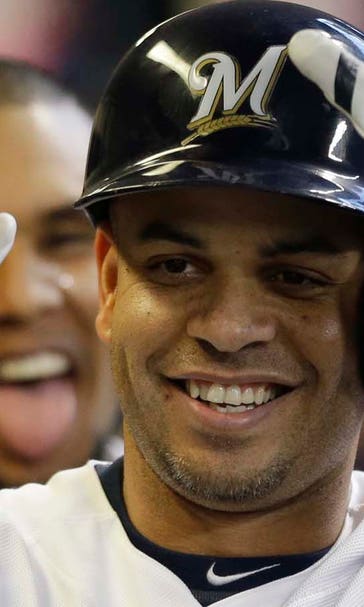 Brewers' Ramirez exits game after straining hamstring
May 10, 2014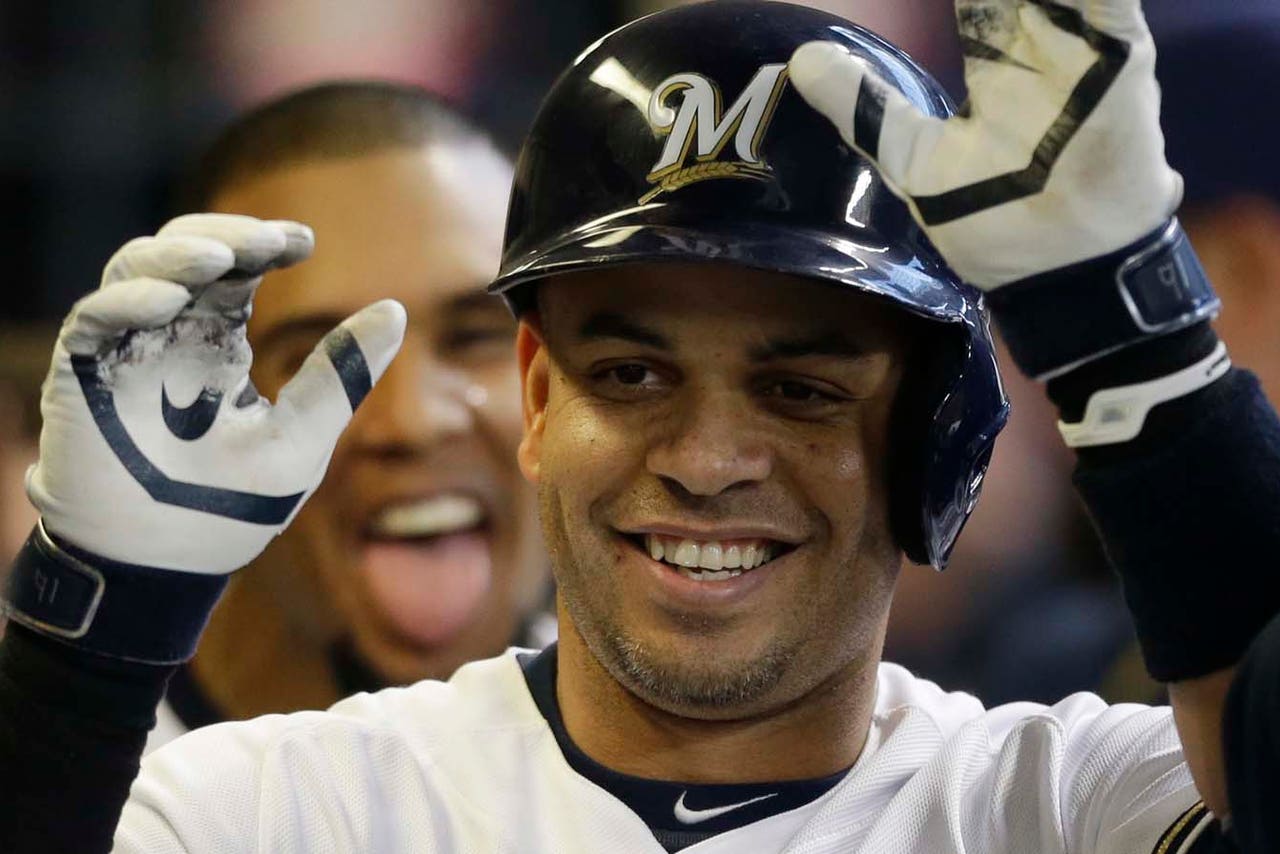 MILWAUKEE — Milwaukee Brewers third baseman Aramis Ramirez left Saturday night's 5-4 victory against the New York Yankees in the fourth inning with a strained left hamstring.
Ramirez will be re-evaluated by team physicians Sunday, but initial word didn't seem good.
"He pulled it pretty good," manager Ron Roenicke said. "We'll know a little bit more (Sunday), but he felt a pop."
Ramirez, who said he's never had a hamstring injury during his 16-year career, was injured while fielding a ground ball in the top of the fourth inning. The ball hit by Yankees third baseman Yangervis Solarte took Ramirez to his right, as he then flipped to second baseman Rickie Weeks for the force out.
Ramirez said he felt the injury occur when he bent down to make the play.
Brewers players waved for athletic trainer Dan Wright and Roenicke to come out, but Ramirez didn't wait, immediately taking himself out of the game.
"It's tough any time you have to leave the game because of injury," Ramirez said. "You never want that to happen to anybody or one of your teammates. It happened to me tonight."
The injury came just a half inning after Ramirez hit his fifth home run of the season, a solo blast to put the Brewers up 4-2. Ramirez singled in the first inning, giving him his first multi-hit game since April 16. He entered Saturday in a 6-for-60 slump at the plate.
"That's the thing," Roenicke said. "We talk about him swinging the bat better. He comes out, does that and all of a sudden he's down. That's a tough one."
With Ramirez out of the game, Jeff Bianchi took over at third base and went 0 for 2.
The Brewers are now faced with roster decisions to make, especially if Ramirez is headed to the 15-day disabled list. It is unknown if Ryan Braun will be ready to be activated Tuesday, potentially leaving Milwaukee without its No. 3 and No. 4 hitters.
Mark Reynolds would likely fill in at third base with Lyle Overbay seeing the majority of the playing time at first if Ramirez misses significant time. Ramirez was limited to just 92 games in 2013 due to left knee injuries.
"We'll have to figure that out," Roenicke said. 'With Ryan coming off (the DL) ... hopefully he's off Tuesday. If it waits until Wednesday, we'll have to figure out what we're going to do. I don't know. ... We've got a lot to talk about here."
Follow Andrew Gruman on Twitter
---