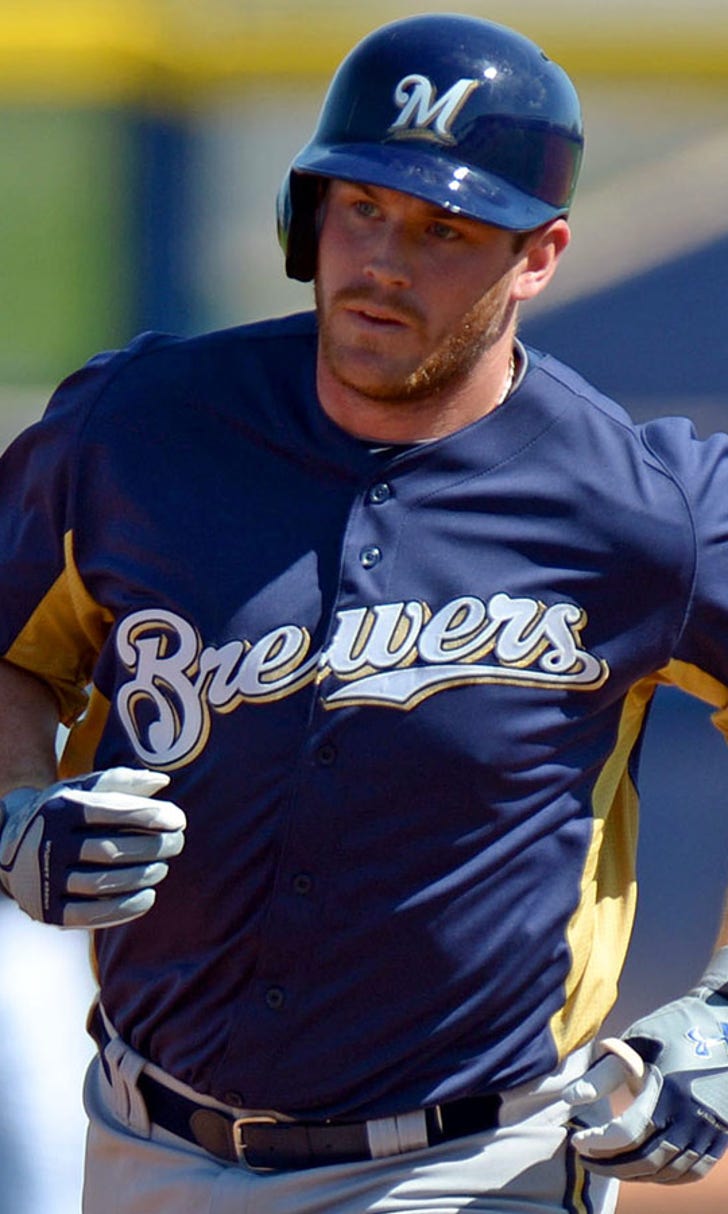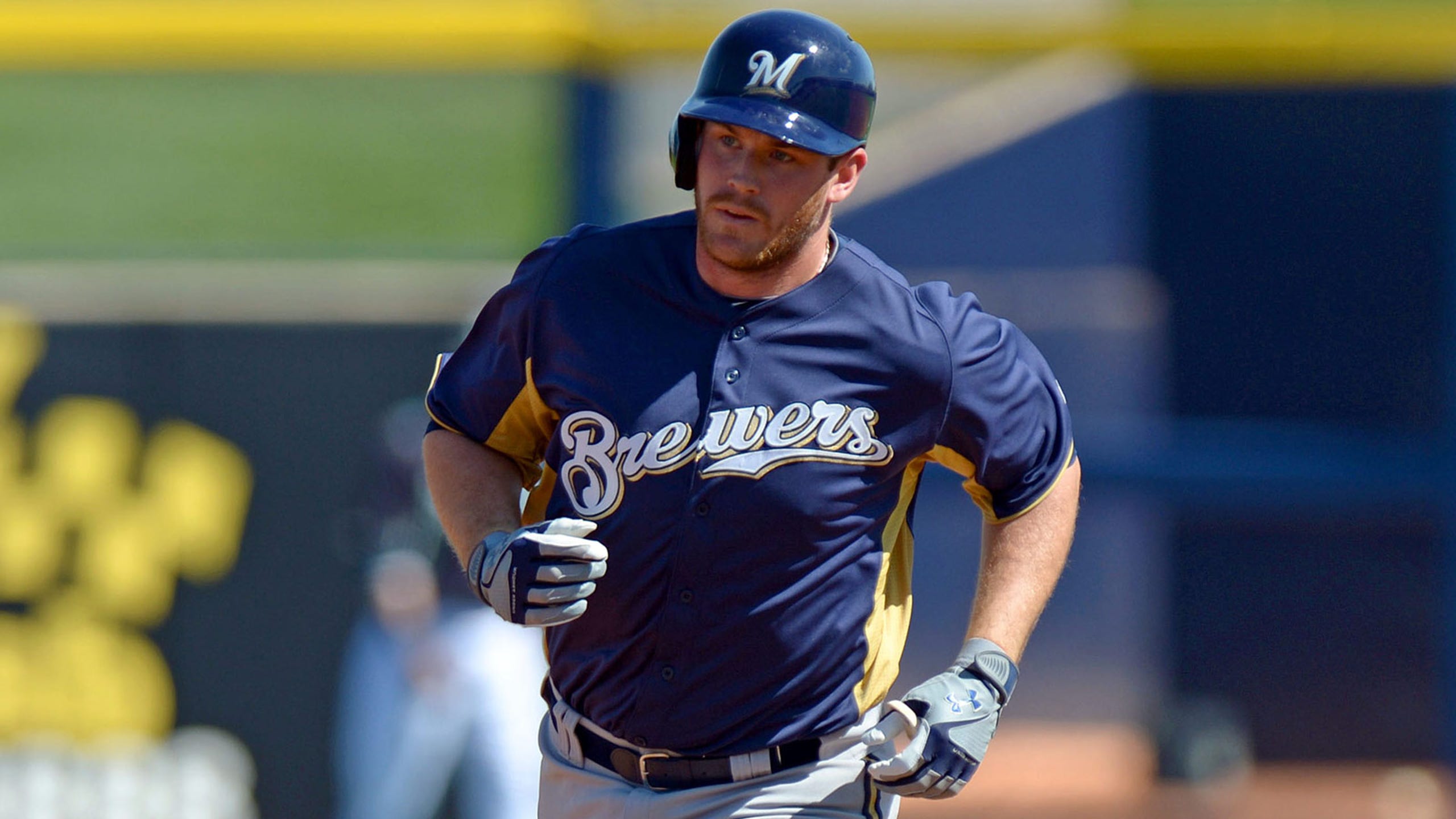 Brewers' Morris ready to compete again at first base
BY foxsports • February 24, 2014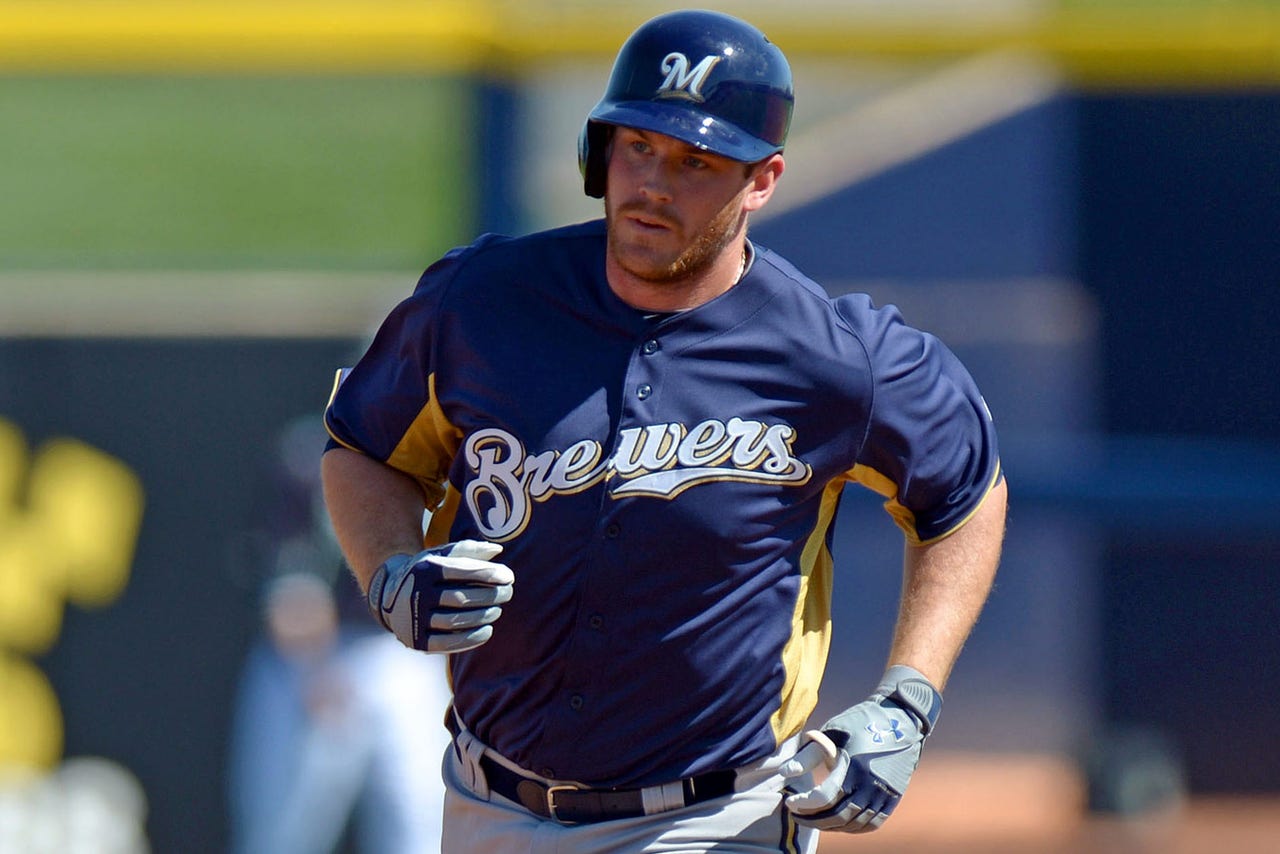 PHOENIX -- One day was all it took for Hunter Morris' first big league spring training to lose normalcy. He was no longer just the intriguing prospect in camp. Eyes suddenly turned to him to rescue a position ravaged by injury.
With Corey Hart already down with a knee injury, Mat Gamel suffered a season-ending ACL tear during the first full-squad workout of 2013. Coming off an MVP season in Double-A, Morris had his opportunity.
But it was too much, too soon.
A rough spring training led to an inconsistent season at Triple-A, one that didn't result in a September call up. Morris has put all of 2013 behind him. It's now about moving on and putting his best foot forward in Milwaukee's first base competition.
"Last year, I just let the whole situation get to me a little bit," Morris said. "I was telling myself I had to do more than I was even capable of to have an opportunity to make the team. I'm certainly a lot more confident in myself this year and in the ability that I do have."
Milwaukee's minor league player of the year and the Southern League's most valuable player in 2012, Morris hit .303 with 28 home runs and 113 RBI in 136 games for Double-A Huntsville. He would have made the natural progression to Triple-A without much chatter had Hart and Gamel been healthy, but that wasn't the case.
Morris went just 3-of-26 (.115) with one home run and one RBI in Cactus League games last spring, ending has chances to break camp with the team fairly quickly.
He was unable to follow up his impressive 2012 campaign, hitting .247 with 24 home runs and 73 RBI in 134 games for Triple-A Nashville. The Brewers struggled to get any production out of first base, but Morris was struggling at the time for the Sounds.
Self admittedly, the pressure may have got to the now 25-year-old.
"I learned a lot last year," Morris said. "I took the whole spring training as well as the season as a learning experience to put me in position for a year like this. Your entire career builds up to the year to come. At this point, I'm putting in the work this spring to be able to just relax, play, be myself and not have to worry about any of the outside pressure or whatever I can put on myself."
Morris did finish 2013 strong, hitting .330 from Aug. 1 on to raise his batting average to the .247 mark he ended with. He credited the success he had in the final month to a couple adjustments he made both mentally and physically, going back to the approach he knew was right.
He experienced a similar obstacle with his defense, committing 21 errors in Advanced Class-A Brevard County in 2011. Morris was able to cut his errors down to six in 2012, winning a Double-A Gold Glove.
"I spent the whole season trying to figure out what's wrong and then I finally said, 'You know what? Start over from the ground up,' " Morris said. "And that's what came of it. I'm pleased with how I finished and what I learned from another 140-game season. That's something to build off going into this year.
"As much as you don't want to struggle, sometimes it's a necessary evil."
Many were surprised when the Brewers didn't at least give Morris a look with a call up in September, but he feels he took the decision not to bring him to the big leagues in stride.
"I would have loved to get the opportunity, loved to have got the first call-up jitters out of the way, get some at-bats here and there and just get the experience," Morris said. "But the opportunity is going to come, whether it's at the beginning of this year, middle of this year, late this year or next year. You just don't know when it's going to happen.
"We've got a great front office staff. Doug Melvin, Gord Ash, they've been doing it a long time and have had a lot of success. I believe in what they do and they've never done anything wrong to me, so I have nothing but respect for those guys and the decisions that they make. That's in no way something that I'm frustrated about."
Brewers manager Ron Roenicke has already noticed a difference in Morris this spring compared to where he was at this time last year. There's an added level of comfort that just wasn't there in his first camp.
"Just walking around, how he handles himself and how he talks, he's more comfortable," Roenicke said. "Last year, maybe it was being in big league camp for the first time, but also being mentioned as maybe winning the first base spot. There was a lot going on with him last year.
"It's tough coming in here when you are young and trying to make a team"
Though still competing for a job on the 25-man roster, Morris doesn't have the pressure squarely on his shoulders. Mark Reynolds, Lyle Overbay and Juan Francisco are veterans competing at first base, while Sean Halton joins Morris as the other two vying to make the team.
"I want to come in here and hopefully be competitive," Morris said. "My big goal is to just be in the conversation. If I end up back in Nashville or whatever, I want it to be a tough decision for them. That's my goal coming in and doing whatever I can to make that happen.
"I feel like I'm getting a fair look and a fair opportunity. Time will tell. I just have to do whatever I can to take advantage of that as early as possible. I'm confident in my ability now rather than second-guessing what I was able to do."
Follow Andrew Gruman on Twitter
---