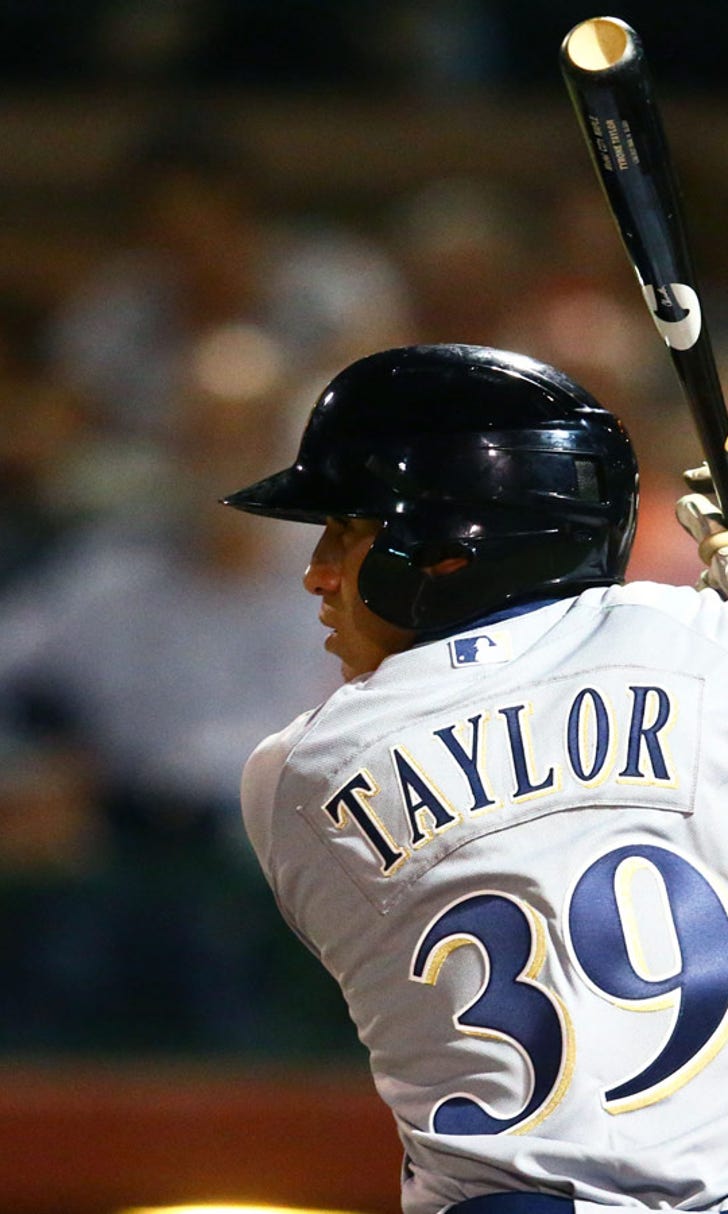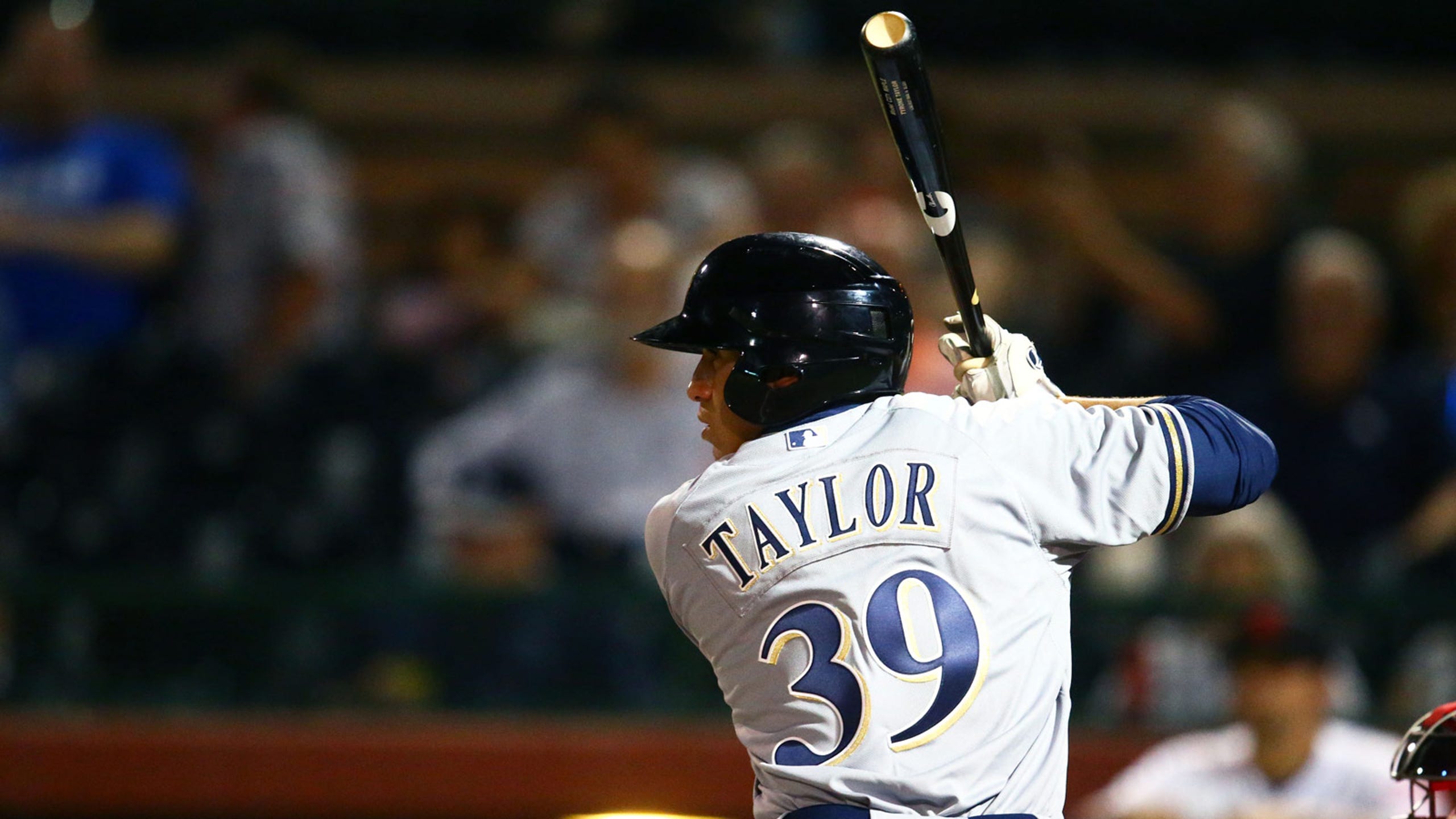 Brewers minor-league stars of the week: June 15
BY foxsports • June 15, 2015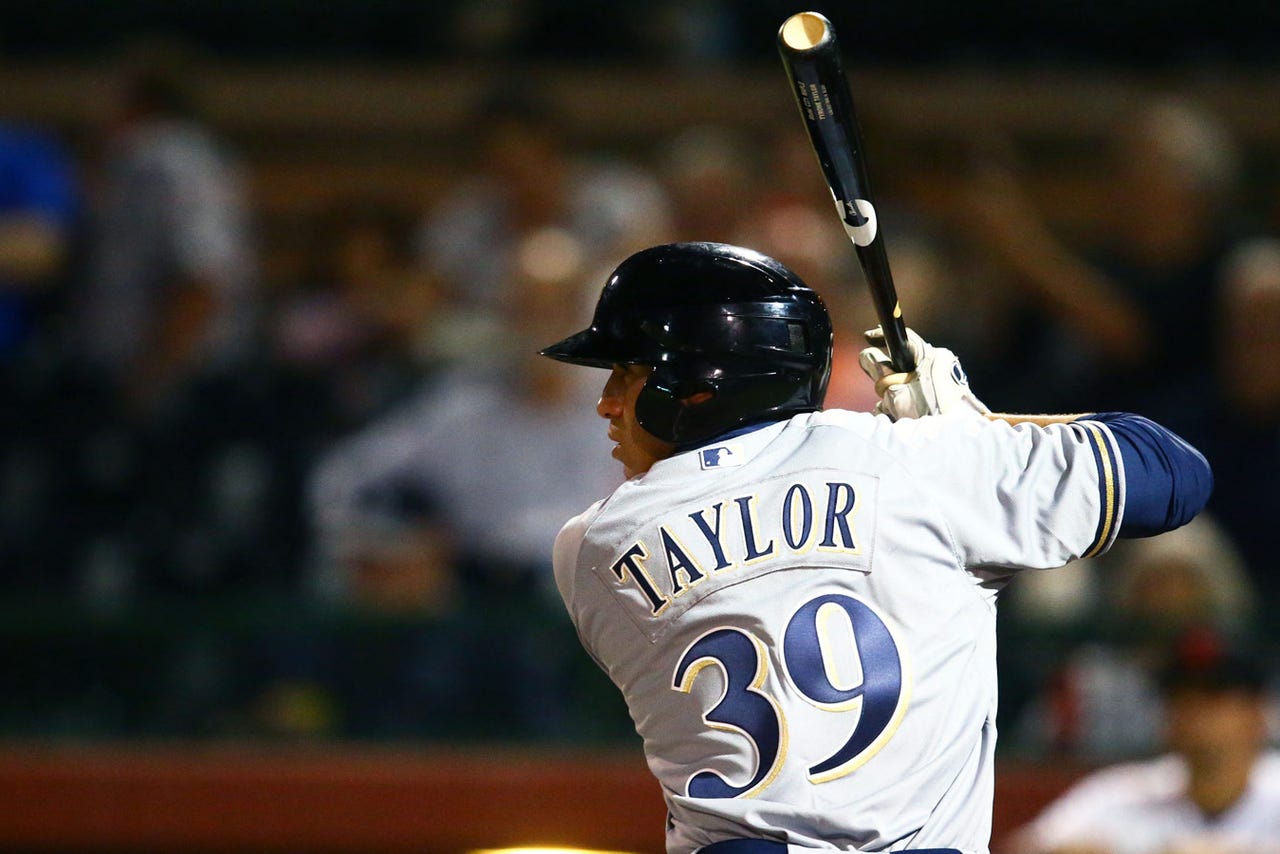 Each week FOXSportsWisconsin.com identifies the top pitcher and position player from the Milwaukee Brewers' top four main affiliates: Triple-A Colorado Springs, Double-A Biloxi, High-A Brevard County and Low-A Wisconsin. Here's a look at all eight players that made the list for the week of June 8-14.
TRIPLE-A COLORADO SPRINGS (2-4)
Player of the Week: INF/OF Elian Herrera
Week stats: .375 (9-for-24), 1 RBI in six games
Recent highlights: Herrera has struggled to hit at the big-league level this season, but he's had great success at Triple-A. He had three-hit games Monday, Saturday and Sunday with an 0 for 10 stretch mixed in during the middle of the week. Herrera is hitting .424 since reporting back to Colorado Springs after being designated for assignment by the Brewers on June 2. The 30-year-old has a .423 batting average in 19 games with the Sky Sox this season.
Pitcher of the Week: RHP Tyler Cravy
Week stats: 1-0, 6.2 IP, 5 H, 1 ER, 1 BB, 6 K
Recent highlights: Cravy is doing everything he can to make sure his June 2 start in St. Louis isn't the only time he toes the rubber in the big leagues this season. Since going back to Colorado Springs, Cravy is 2-0 with a 0.71 ERA over 12 2/3 innings. Cravy held Iowa to just one run on five hits in 6 2/3 innings Saturday, helping the Sky Sox to a 4-1 win. Including his start with the Brewers, Cravy has a 1.07 ERA over his last 33 2/3 innings.
DOUBLE-A BILOXI (5-2)
Player of the Week: OF Tyrone Taylor
Week stats: .423 (11-for-26), 4 2B, 2 HR, 8 RBI in seven games
Recent highlights: After a slow offensive start to the season, Taylor had a monster week. He went 2 for 4 with a double and a homer Tuesday, 2 for 3 with a double and a homer Wednesday and capped his week with a three-hit night Sunday. Ranked as the No. 2 prospect in Milwaukee's system by MLB.com, Taylor is hitting .277 with two home runs and 27 RBI for the Shuckers.
Pitcher of the Week: RHP Brooks Hall
Week stats: 2-0, 0.60 ERA, 15 IP, 5 H, 1 ER, 2 BB, 12 K
Recent highlights: Hall began his week by limiting Mobile to just one run on three hits with seven strikeouts over seven innings Monday. The 24-year-old then pitched the Shuckers to the first half Southern League South Division title Sunday by holding Mississippi scoreless on two hits over eight innings.
HIGH-A BREVARD COUNTY (3-3)
Player of the Week: 1B Garrett Cooper   
Week stats: .375 (9-for-24), 4 2B, 1 RBI
Recent highlights: Cooper had four multi-hit games for the Manatees, with four of his nine hits going for extra bases. He has hit safely in nine of his last 14 games and is batting .349 in June. Cooper struggled in April but now has a .290 average on the season.
Pitcher of the Week: RHP Javier Salas
Week stats: 1-0, 7 IP, 6 H, 2 ER, 1 BB, 4 K
Recent highlights: Salas bounced back from his shortest start of the season with a strong outing Monday against Palm Beach. The University of Miami product held the Cardinals to two runs on six hits over seven innings in Brevard County's 7-2 victory. Salas is having a strong season in his jump to High-A, as the 23-year-old has a 2.60 ERA in 65 2/3 innings.
LOW-A WISCONSIN (3-3)
Player of the Week: C Carlos Leal
Week stats: .375 (6 for 16), 2 2B, 2 RBI in four games
Recent highlights: Leal only played in four of Wisconsin's six games this past week, but he had more than one hit in two of them. The 23-year-old went 2 for 5 with two doubles Wednesday and 3 for 5 with two RBI on Thursday. The Midwest League All-Star is hitting .311 in his first season since being converted from a pitcher to a catcher after 2014.
Pitcher of the Week: LHP Zach Hirsch
Week stats: 11 IP, 4 H, 0 ER, 3 BB, 6 K in two starts
Recent highlights: Hirsch didn't allow an earned run in either of his two starts this past week and surrendered just four hits over 11 innings. The left-hander didn't allow a hit in five innings against Fort Wayne on Monday and gave up just two unearned runs over six innings against Bowling Green on Saturday. Hirsch has a 2.98 ERA in seven starts for the Timber Rattlers this season.
Follow Andrew Gruman on Twitter
---