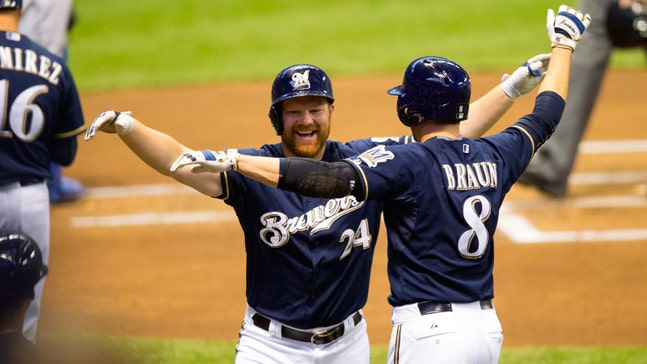 Brewers double up Dodgers, 6-3
Published
May. 7, 2015 12:41 a.m. EDT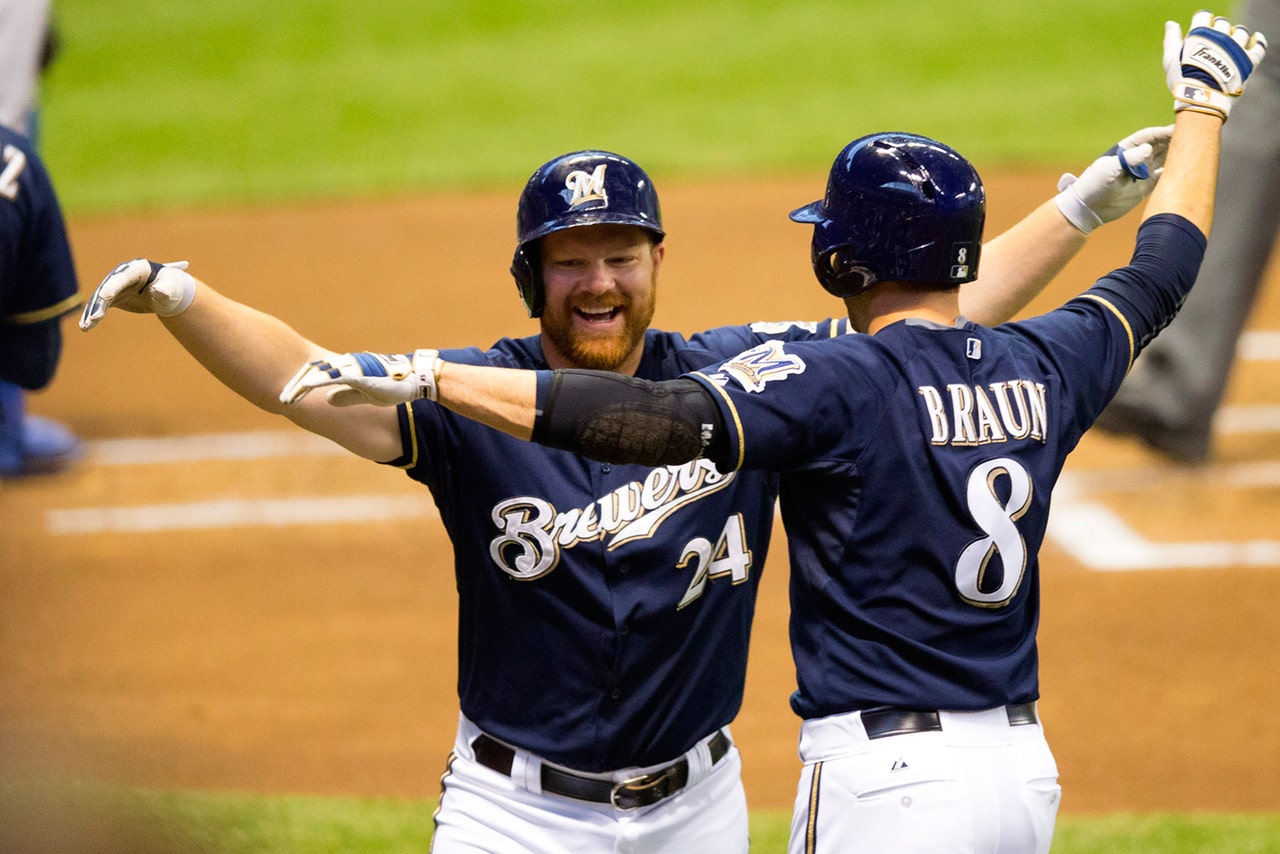 MILWAUKEE -- The Milwaukee Brewers scored a total of 10 runs in Wily Peralta's first five starts this season.
They scored five runs in the first inning Wednesday night and the big right-hander was able to cruise to his first victory of the year.
Adam Lind homered and doubled and the Brewers battered Joe Wieland in the first inning for a 6-3 victory over the Los Angeles Dodgers.
Peralta (1-4) pitched eight solid innings. It was just the second time this season he had pitched with the lead, a sharp contrast after earning 17 victories last season.
"It was awesome to throw up a crooked number up there like that for Wily," said Scooter Gennett, who hit a two-run homer in the first to start the Brewers' scoring.
"He goes out there and shuts them down, and we've (been) scoring one or two," Gennett said. "He did a great job. Unbelievable."
Francisco Rodriguez pitched the ninth inning for his sixth save in as many chances.
Milwaukee has won four of five, but still has the worst record in the majors at 9-19.
Wieland (0-1), recalled from the minor leagues earlier Wednesday, allowed two-run homers to Gennett and Lind in the first inning, and an RBI single to Martin Maldonado as Milwaukee took a 5-0 lead. It was Gennett's first home run of the season in just his second game after returning from the disabled list while recovering from a cut on his hand.
Peralta allowed three runs, two earned, seven hits and six strikeouts in eight innings. His four-game losing streak to start the season matched his career high for consecutive losses.
"To me, it was just easy, effortless and great life in the zone," new Milwaukee manager Craig Counsell said. "It was a really easy effort how he pitched tonight. He was in control. No walks was great. He just did it with ease tonight."
Obtained from San Diego in an offseason trade that sent outfielder Matt Kemp to the Padres, Wieland allowed six runs, six hits and four walks with two strikeouts in 4 2/3 innings.
"I'm not sure what exactly was giving him trouble," Los Angeles manager Don Mattingly said. "Obviously, they were seeing him pretty good."
Adrian Gonzalez of the Dodgers went 3-for-4 and is 4-for-6 with five walks, a home run, a double and was hit by a pitch in the first three games of the series.
---