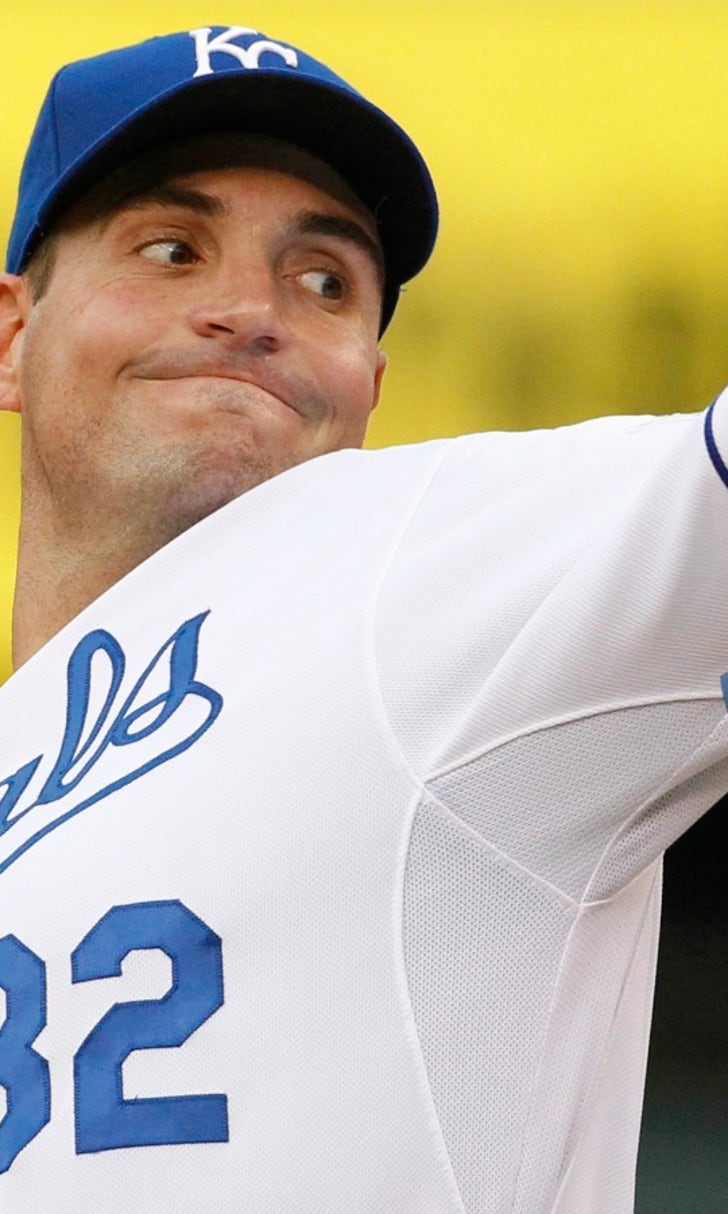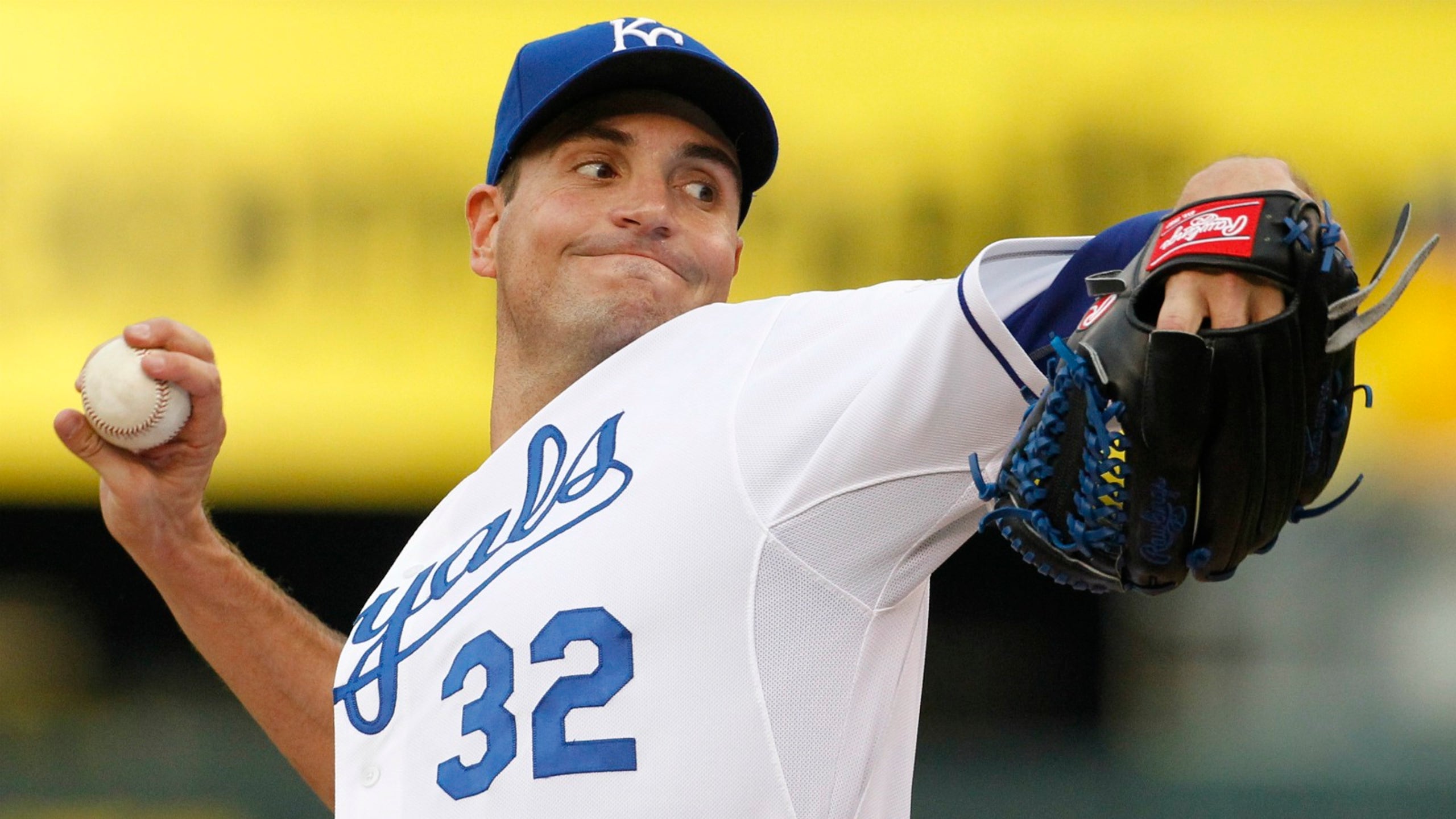 Breaking FIP
BY foxsports • June 17, 2015
If there was a seminal moment in the movement towards statistical analysis in Major League Baseball, it may very well have been the 2001 publication of Voros McCracken's research on Defense Independent Pitching Stats, which he shortened to DIPS. In a series of articles over the course of a few years, McCracken demonstrated that major-league pitchers were more or less equal when it came to preventing hits on balls in play. While there were huge and sustained differences in walks, strikeouts, and home runs allowed, the same did not hold true for the rate at which balls were converted in outs when a pitcher gave his defense a chance to get involved. Whether it was Pedro Martinez or Aaron Sele, roughly 30 percent of all balls in play went for hits, with minimal variation between pitchers.
McCracken's idea was so antithetical to general wisdom about evaluating pitching that the subject became a primary source of research in the analytical community, but guys like Tom Tippett (now working for the Red Sox) and Keith Woolner (employed by the Indians) mostly ended up confirming McCracken's original thesis. Despite a conclusion that seemed absurd, for the most part, pitchers really didn't appear to have much control over whether balls in play went for hits or outs.
Tippett did manage to find a few types of pitchers who could somewhat break the mold, most notably knuckleballers, and further research showed that the data suggests more that pitchers have "little control" rather than "no control" over their hit rates on balls in play, but even with a more muted conclusion, the reality is that most big-league pitchers end up in the range of a .280 to .320 BABIP (batting average on balls in play). There are differences in pitchers in that range, but by and large, that's mostly where everyone fits.
Everyone, that is, except Kansas City's Chris Young.
Young is about as unique a pitcher as the game may ever see. At 6-feet-10, he's only an inch shy of being the tallest pitcher in MLB history, and yet, Young's fastball generally sits in the mid-80s. He's a giant right-hander with the stuff of a diminutive lefty. Nothing about him fits anything we're used to seeing, but for over 10 years, Young has made a living out of getting outs on balls in play. He's made a career out of doing exactly what DIPS -- or FIP, as the most popular metric to come out of that research is called -- says pitchers aren't supposed to be able to do.
Since debuting in 2004, Young has thrown 1,100 innings as a starting pitcher; his career BABIP in those innings is just .251. And that is somewhat inflated by a .291 mark he put up in 2005, his first full year as a starter in Texas, when he was still a strikeout pitcher with questionable command. Since being traded to the Padres back in 2006, Young's BABIP is an unconscionably low .240.
And he's showing no real signs of letting up. Last year, Young gave the Mariners 165 solid innings on the back of a .238 BABIP, but despite a 3.65 ERA, no one was interested in signing him this winter. With more and more teams adopting analytical approaches to evaluating pitchers, an injury-prone guy with a 5.02 FIP isn't exactly in high demand, so Young had to wait until spring training began to land a deal with the Royals that guaranteed him just $675,000 in salary and a spot in the deepest bullpen in baseball. Even the team that wanted him only planned on using him as a long reliever.
Injuries and ineffectiveness opened the door for Young to join the Royals rotation, however, and he's now arguably been Kansas City's best pitcher this year. After seven more shutout innings last night, Young currently boasts a 1.98 ERA, and yes, as usual, Young is doing it with the lowest BABIP in baseball. Through his first 59 innings of 2015, he's allowed just a .199 BABIP, 27 points better than the guy with the next-lowest mark (Dan Haren, .226).
No starting pitcher since 1916 has qualified for the ERA title and allowed a BABIP lower than .200 in a single season. The closest anyone ever came was 1968, when Dave McNally used the Orioles historic infield defense and the last year of the higher mound to post a .201 mark, but even that was only 64 points better than the year's league average mark, and just 42 points better than the mark allowed by his team that season. Adjusting for context, the largest gap between a pitcher's single-season BABIP and that year's league average is the .204 mark Jeff Robinson pup in 1988; that was 74 points better than average. No. 2 on that list? Young's 2006 season, as his .226 BABIP was 72 points lower than the league average.
So he's already made a run at the record once, and now he's threatening to do it again. Currently, he's posting a BABIP 95 points lower than the league's overall .294 mark, but of course it's easier to be on pace to set a record after 60 innings than it is to sustain that pace for 160. Even with all the pop-ups he generates, Young will almost certainly not continue to allow to so few hits, but he does have a real shot at setting the single-season mark for lowest BABIP relative to the league average, assuming he stays healthy.
If we use Young's career .251 BABIP as a reasonable guide for what to expect going forward, and we give him 103 more innings to reach the qualification minimum, then Young will finish the year with a .232 BABIP, which would be just 62 points below the current league average, tying him for the 10th largest gap of any pitcher in the last 100 years. But as previously noted, that .251 career mark by Young is somewhat inflated by what he did a decade ago in Texas, and he's become a different pitcher since then; so perhaps that estimate is a bit too high.
If we change the projected rest-of-season BABIP to the .240 mark he's put up since the beginning of the 2006 season, then his estimated final mark would be .225, 69 points below the current average, tied for the third-biggest gap since 1916. Close, but still not quite there. But then again, Young is currently pitching in front of the best defense in baseball, and the Royals are only allowing a .269 BABIP as a team this year. Some of that is from employing guys like Young, but a lot of that is outfielders Alex Gordon, Lorenzo Cain, and the rest of the ridiculous fielders they run out there on a nightly basis.
Young hasn't always pitched in front of great defenses, and if he had, he'd probably have posted even lower hit rates. So what would Young (and the Royals defense) need to do to get him to surpass Robinson's mark? Well, if Young allowed a .230 BABIP over the next 103 innings he pitched, he'd finish with a .219 mark, and that would put him 75 points ahead of the current 2015 league average.
Projecting anyone, even Young, for a .230 BABIP over their next 100 innings seems like folly, but then again, Young ran a .238 BABIP over 165 innings in front of a mediocre defensive team last year. It isn't the outcome you should bet on, but it's certainly within the range of possibilities.
Perhaps if Young was pitching back in 1999, when McCracken first started talking about DIPS theory, the idea wouldn't have garnered much traction. After all, Young is a walking example of the fact that the model doesn't work for everyone, and there are ways for pitchers to prevent hits on balls in play. Young does it by living at the very top edge of the strike zone, generating an absurd amount of flyballs, many of them caught by infielders on the most routine play in baseball.
But Young is the ultimate exception. We've never seen anything like him before, and we might not ever see it again. In most cases, evaluating a pitcher by his walks, strikeouts, and home runs will get you very close to his overall talent level, but for the 6-10 right-hander who throws 86, you can throw the model out the window. He is the king of weak contact, and even at 36 years old, he remains better at this rare skill than anyone else in baseball.
---
---