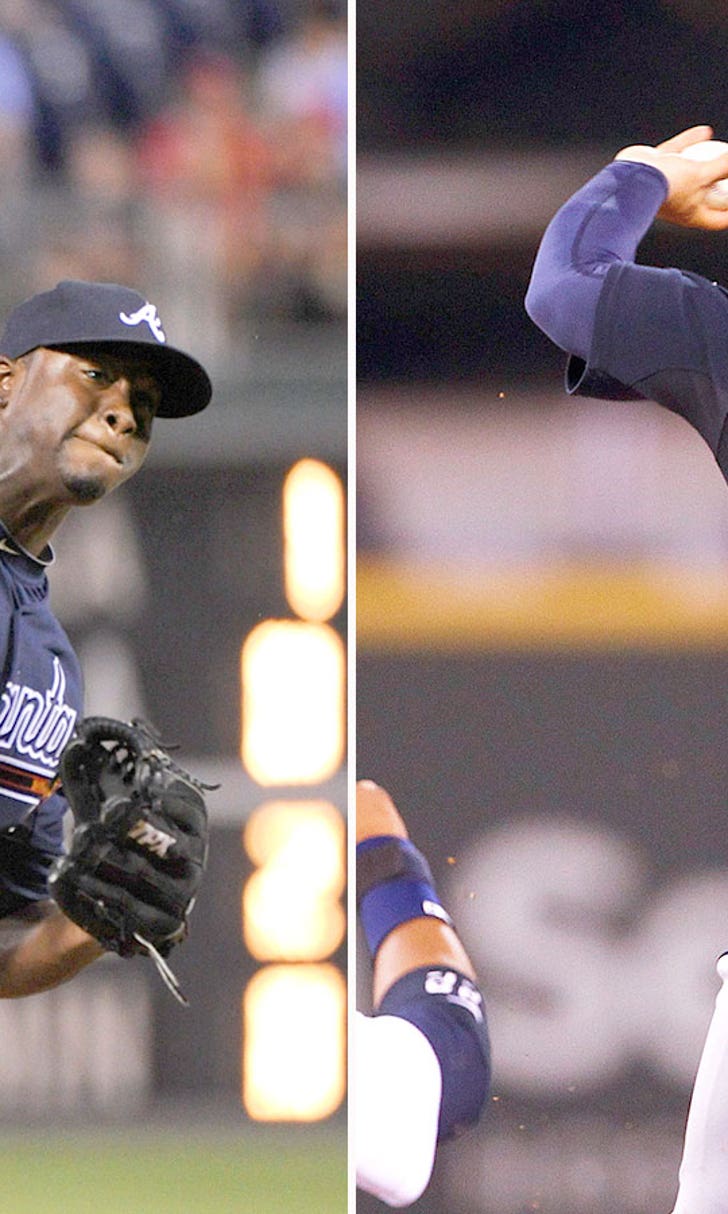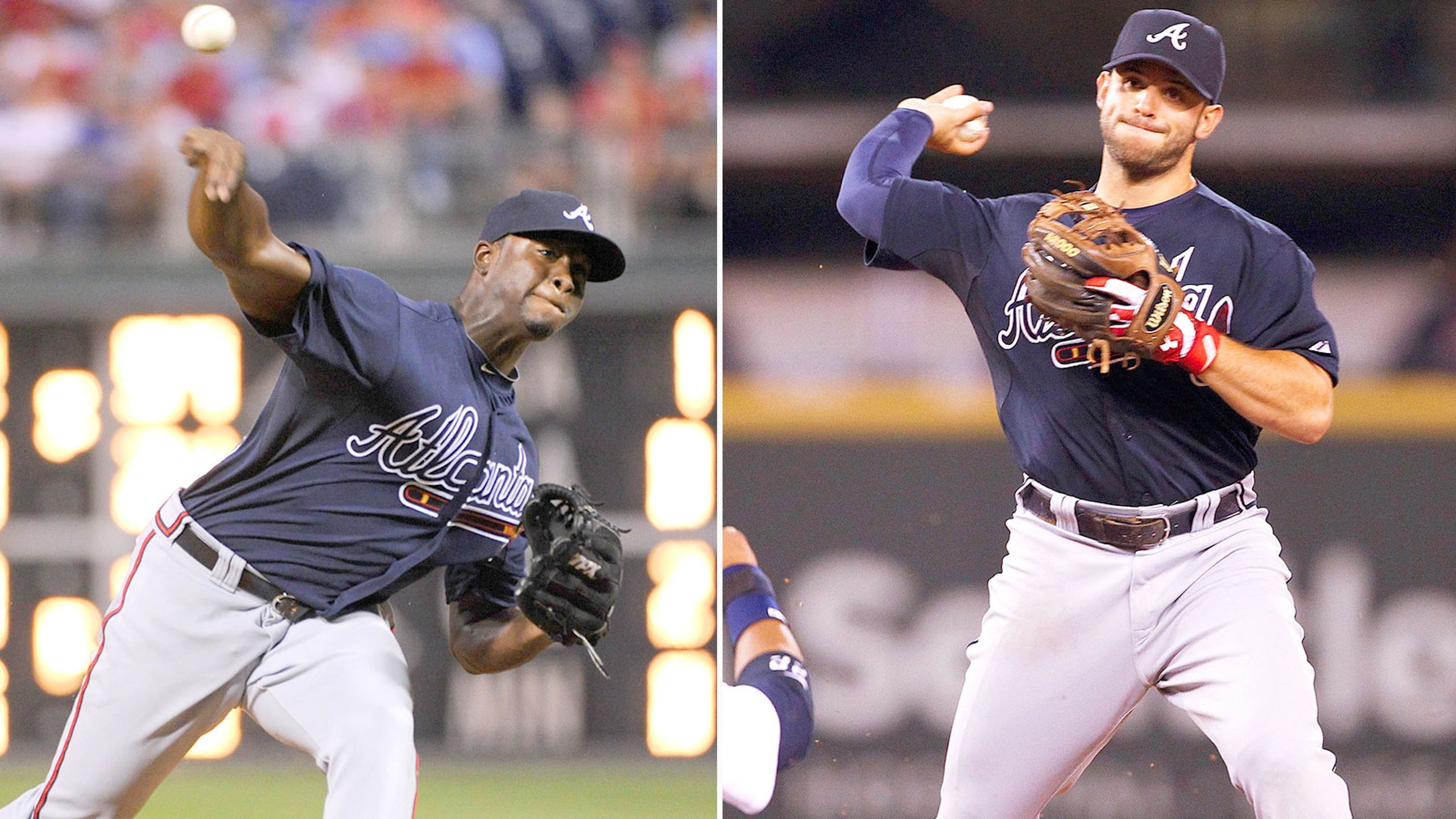 Braves trade for righty reliever Vizcaino, ship La Stella to Cubs
BY foxsports • November 16, 2014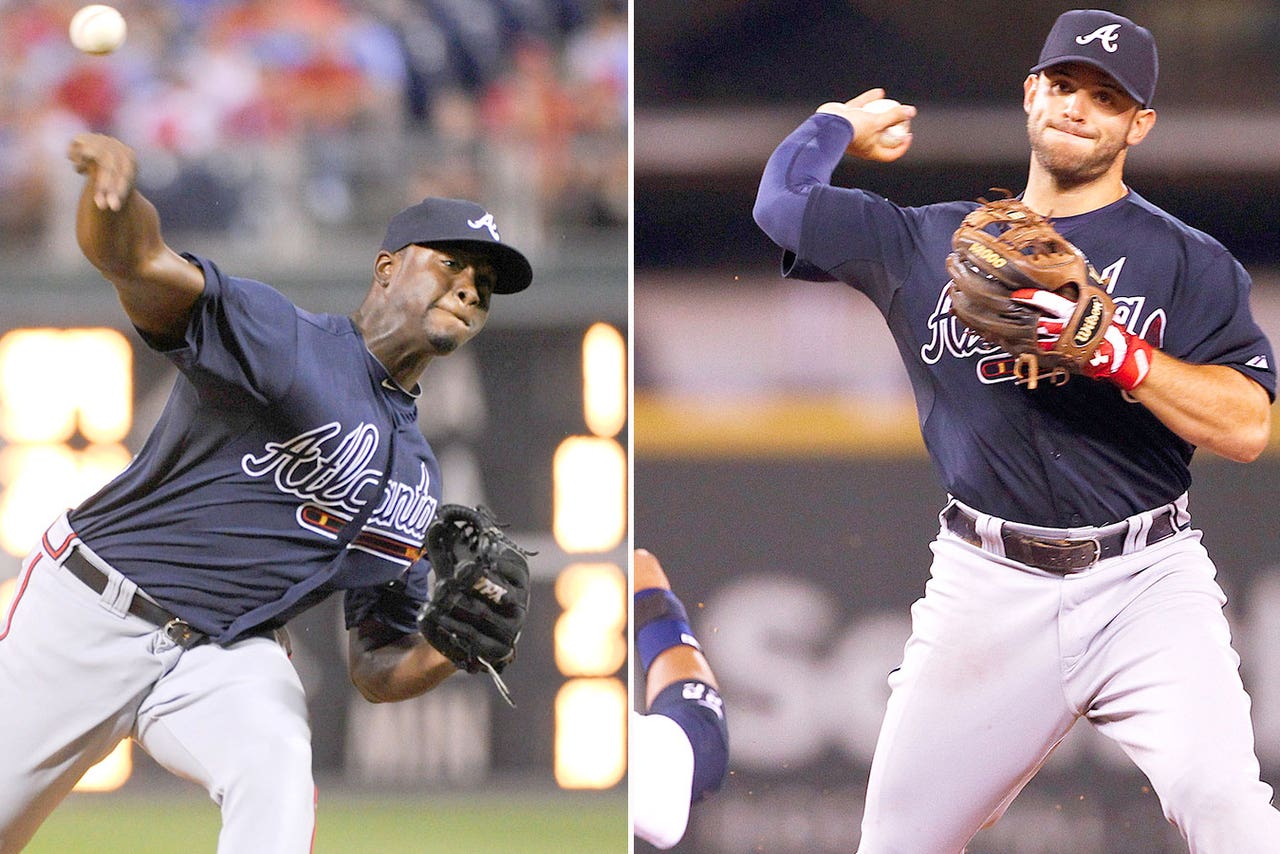 The Braves' immediate plans for their most heralded organizational prospect may have been revealed -- indirectly -- in a simple swap with the Chicago Cubs.
On Sunday, Atlanta traded second baseman Tommy La Stella to Chicago for pitcher Arodys Vizcaino, a one-time farmhand/MLB reliever with the Braves (2010-11). The clubs also exchanged various international "bonus pool" picks to complete the deal.
With the move, the Braves have ostensibly cleared the path for Jose Peraza, Atlanta's top prospect (No. 52 overall on MLB.com), to make -- or even start -- for the big-league club out of spring training.
At this time, Ramiro Pena, Phil Gosselin and Tyler Pastornicky are the only experienced second basemen on the Braves' 40-man roster.
First things first: Vizcaino, a Dominican Republic native who originally signed with the New York Yankees at age 17 (2007), had a productive 2014 campaign at three minor league levels (Cubs), posting a 3.51 ERA and 1.37 WHIP over 41 innings (all in relief) and 40 total appearances.
The right-hander also had rock-solid tallies with strikeout-to-walk ratio (42/18) and strikeouts per 9 innings (9.3).
(For the record, Vizcaino had "Tommy John" surgery on his elbow in 2012.)
Vizcaino will presumably join a stacked Braves bullpen that's already teeming with right-handed relievers. But as the saying goes ... you can never have enough power arms in a bullpen.
As for La Stella, the 25-year-old New jersey native had a productive rookie season with the Braves (May 28 callup), collecting one homer, 31 RBI, 22 runs, two steals, a .251 batting average and .328 on-base percentage over 93 games and 319 at-bats.
From May 31-June 15, spanning 13 games, La Stella tallied at least one hit 12 times. During that torrid stretch, he accounted for six runs, six RBI, 21 hits, a .447 batting average and staggering on-base percentage of .509.
La Stella's acquisition brings depth to a Cubs infield that's loaded with under-26 talent, headlined by All-Star first baseman Anthony Rizzo, three-time All-Star shortstop Starlin Castro and highly touted prospects like Kris Bryant (third base), Addison Russell (shortstop) and Kyle Schwarber (catcher).
Regarding Peraza, who turned 21 in April, the kid's steady rise throughout various levels in the minors brings great intrigue to his 2015 status:
Do the Braves tap him for opening-day fame before spring training begins in mid-February? Or will the club acquire another second baseman during the upcoming Winter Meetings -- either via free agency or the trade market?
On a grander scale, the second base situation is just one more crucial burning question for the Braves to address in the coming months.
With outfielders Jason Heyward and Justin Upton slated for unrestricted free agency after the 2015 season, and catcher Evan Gattis reportedly on the trade block, what direction will the Braves take -- under the care of new personnel boss John Hart?
---