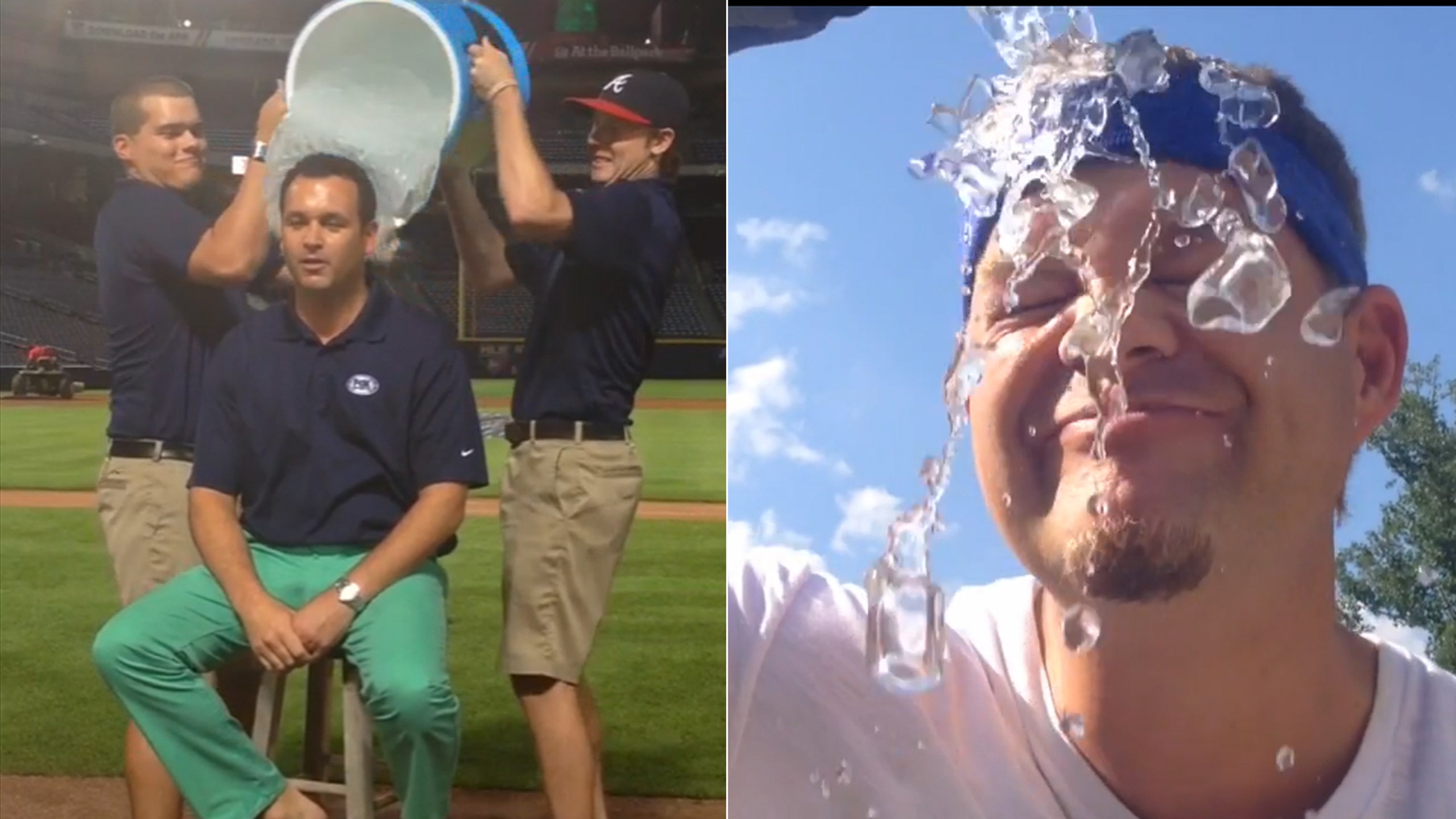 Braves players, FOX Sports South/SportSouth analysts take part in Ice Bucket Challenge
BY foxsports • August 15, 2014
The ALS Ice Bucket Challenge has taken the sports world by storm. NFL Commissioner Roger Goodell and his NHL counterpart, Gary Bettman, Rangers goalie Henrik Lundqvist, Giants wide receiver Victor Cruz, Nationals outfielder Bryce Harper and many others have doused themselves in water, and Braves players, along with FOX Sports South/SportSouth Braves analysts have gotten into the act.
FOX Sports South/SportSouth Braves reporter Tom Hart took the challenge Tuesday, with the help of Atlanta's batboys, and in return called out Byrd, along with fellow analysts and Matt Diaz and Brian Jordan and Atlanta reliever David Carpenter.
FOX Sports South/SportSouth analyst Paul Byrd answered with a 'Rocky'-themed workout montage video as a warmup and in turn laid down the challenge to his FOX Sports South/SportSouth pre- and postgame show partner Jerome Jurenovich and Braves bullpen catcher Eddie Perez.
Meanwhile, Carpenter took Hart's challenge Friday and issued his own to fellow relievers Craig Kimbrel and Jordan Walden. Braves stars Freddie Freeman and Jason Heyward also got in on the act.
Saturday it was Jordan's turn as he answered the call and issued one of his own to Deion Sanders, Bo Jackson and John Smoltz.
The Ice Bucket Challenge was started by Pete Frates, a former Boston College baseball player who is battling ALS (Lou Gehrig's Disease). Frates, who is no longer able to speak, posted a video challenging others to take part.
According to an ALS Association release, between July 29 and Aug. 12, the organization and its 38 chapters have raised $4 million compared to $1.12 over the same period last year.
For more information, visit www.alsa.org.
---