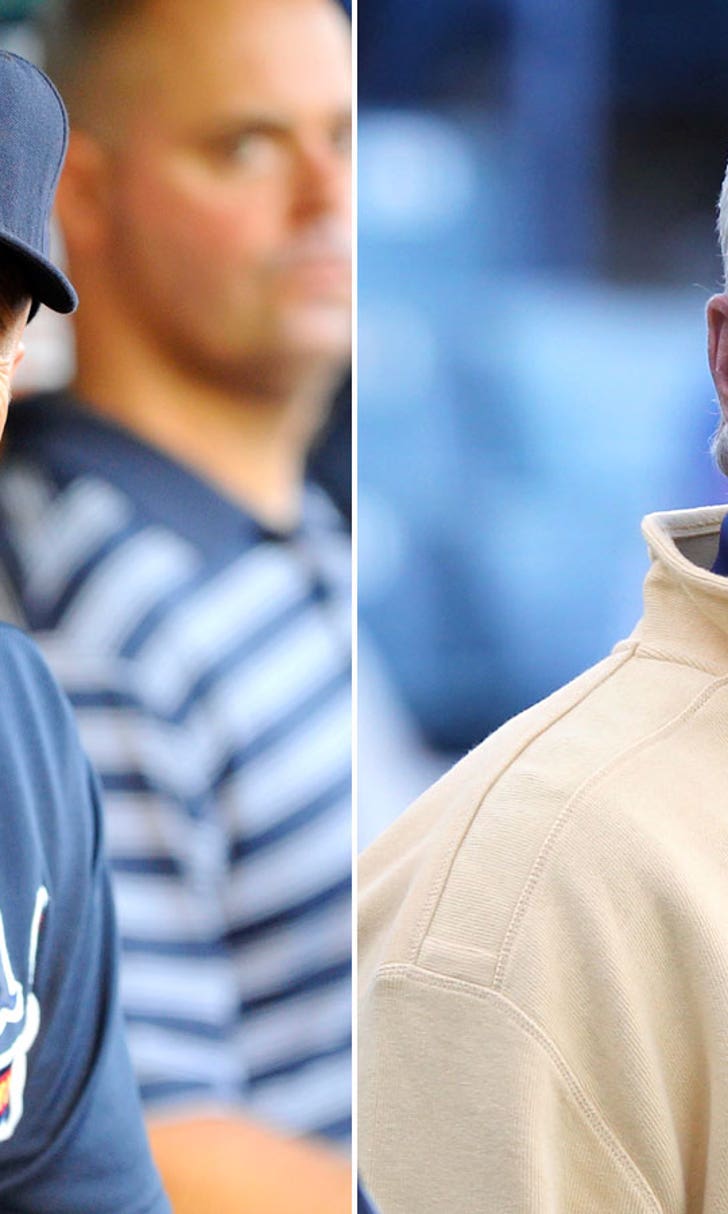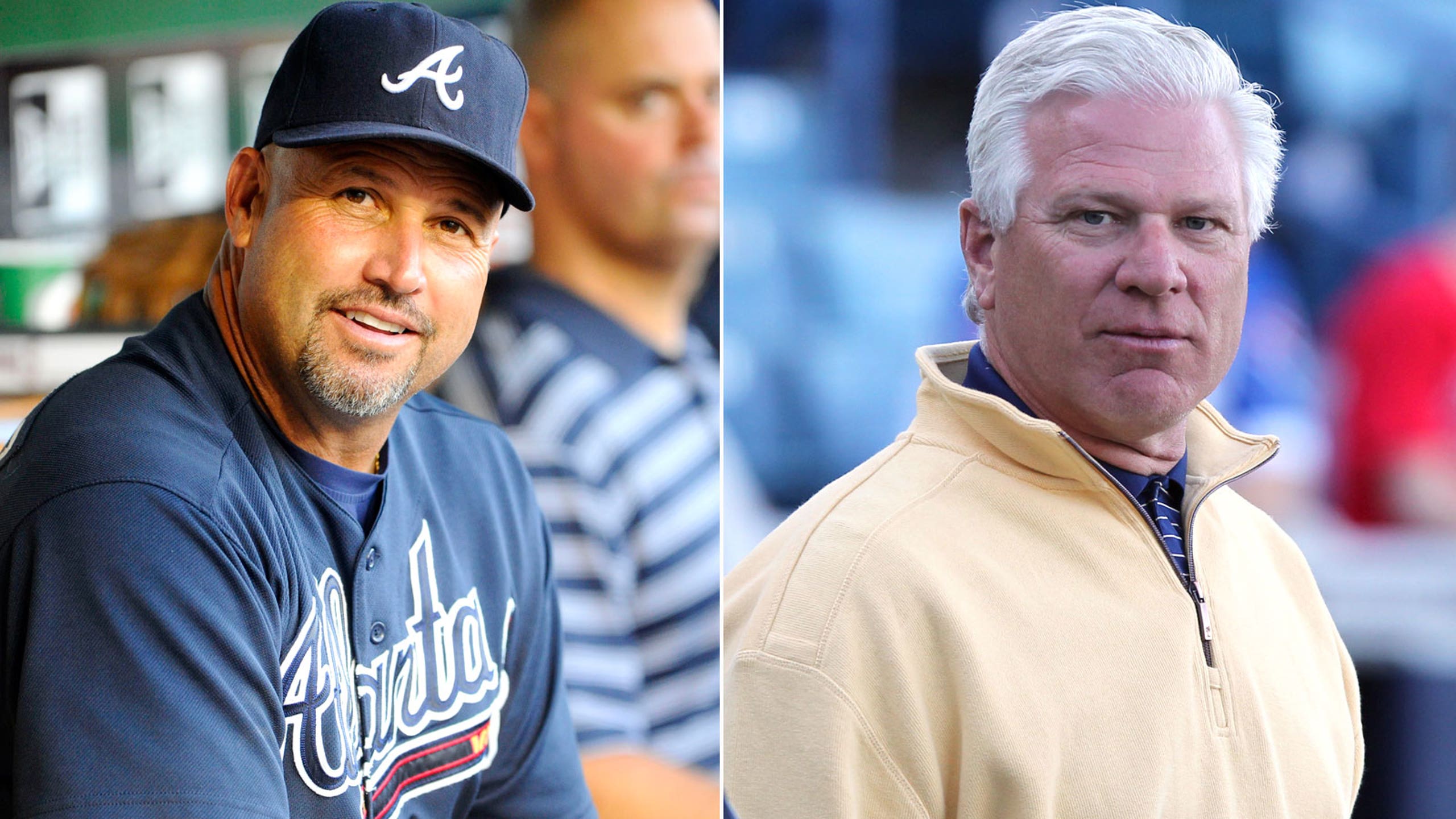 Braves extend contracts of GM Wren, manager Gonzalez
BY Zach Dillard • February 19, 2014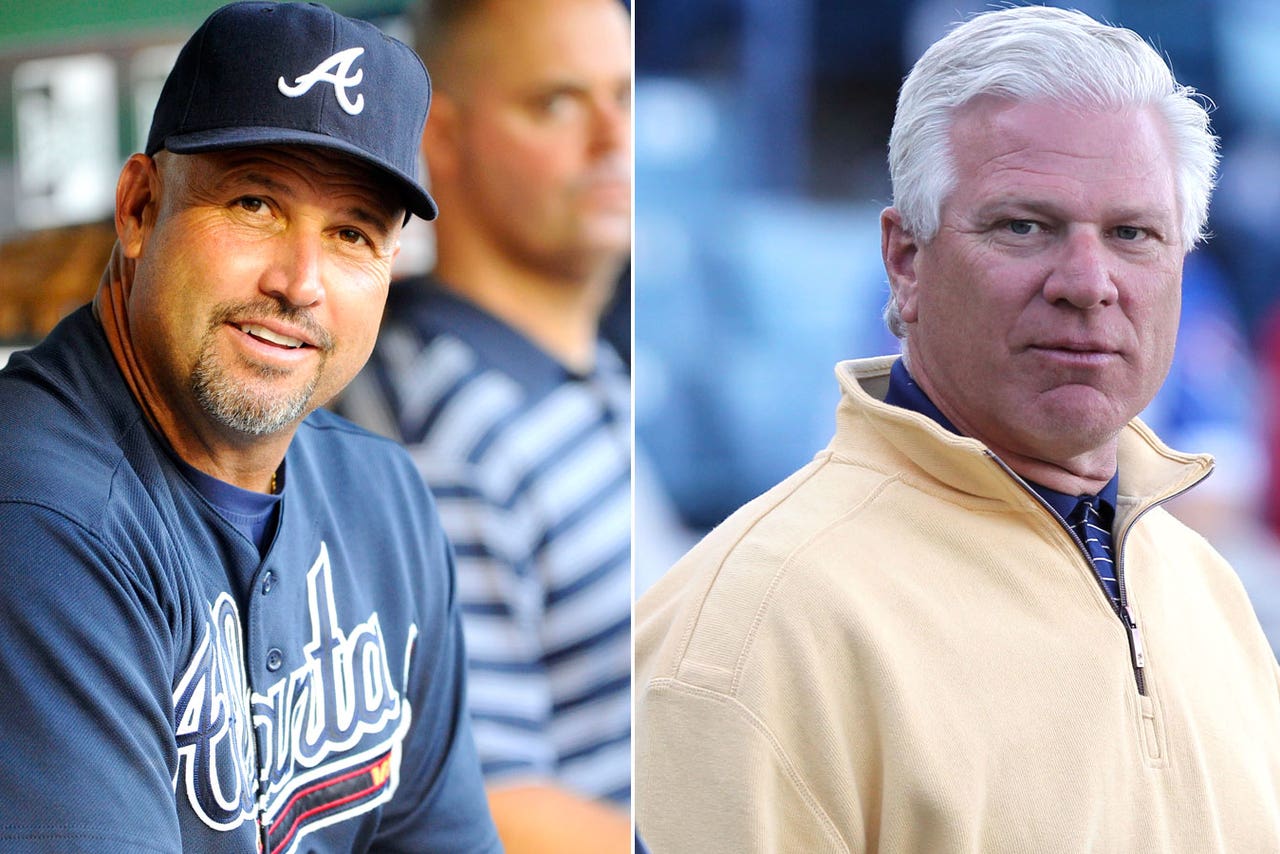 LAKE BUENA VISTA, Fla. -- After announcing long-term extensions for multiple Atlanta Braves players over the past few weeks, the organization set its sights on management.
The contracts of general manager Frank Wren and manager Fredi Gonzalez were recently extended, the team announced Wednesday morning. Braves president John Schuerholz declined to reveal the terms of the deals, but coming off a 96-win season with Wren and Gonzalez both entering the final year of their respective deals, it was a natural move for the organization.
"They've done wonderful jobs for us," Schuerholz said, "and we're glad that we were able to get that done."
When asked if the extensions were to avoid the "lame-duck" label of two high-profile personnel working on a one-year deal, Schuerholz, who served as the Braves' general manager from 1990 to 2007, took a broader approach.
"That's not something that we wanted to avoid, it's just not the way to run a company. You just don't do that. These guys deserve more than that and better than that. And that's why we did it."
Added Wren: "Continuity is a big thing. We talked about it from a standpoint of our players, but I think the leadership in this organization -- continuity has been one of the things that makes people want to come here and work, make people want to and be a part of this organization. Because they know that you're valued as baseball people for the jobs you do."
Since Wren took over the GM position prior to the 2008 season, the Braves have posted a 528-444 record, including five winning seasons, three playoff appearances and the 2013 NL East division title. His resume in the amateur draft is well-regarded -- featuring draftees and young standouts Craig Kimbrel, Andrelton Simmons, Mike Minor and Alex Wood, among others -- namely in stocking the organization's farm system with pitching depth.
Gonzalez stepped into the Braves' managerial role following the retirement of his Hall of Fame mentor, Bobby Cox, in 2011, posting a 279-207 record, including the 96-win campaign to advance to the NLDS last season. Gonzalez has finished in the top-five in NL Manager of the Year voting in each of his three seasons in Atlanta.
"Fredi's done a good job," Wren said. "I continue to see him growing and you win 96 games, and we've won more games over the past three or four years than any other team in the National League, so I think it's all a function of people doing good jobs. And I continue to see him get more and more comfortable.
For two guys stepping in for franchise staples -- Schuerholz and Cox, the two architects of the team's golden years of the 1990s, including the 1995 World Series title -- Wren and Gonzalez have held their own.
"Two of the very best at what they did. That's never easy," Wren said of their predecessors. "... I mean, it was a hard spot (Gonzalez) was put in following Bobby, and it's gotten to the point now where I think people recognize what a good job he's doing."
Following a season in which the team captured the NL's No. 2 playoff seed, Wren and the front office handed down franchise-record numbers in long-term contract extensions to Braves stars Freddie Freeman (first base), Craig Kimbrel (closer) and Julio Teheran (starting pitcher). Freeman's eight-year, $135 million deal is the largest contract extension ever signed by a Braves player. All of which makes the extension of Wren -- and, to some effect, Gonzalez -- a natural move for Schuerholz to make. Would the organization really allow Wren to place such a substantial (and expensive) emphasis on the team's future if he wasn't going to be a part of it?
Not likely.
For his part, Wren said the deals were in place well before spring training began. That's right around the time when many of the player extensions were being discussed.
"I think it's the appropriate time. We're beginning a new year. We look forward with great anticipation and enthusiasm," Schuerholz said. "We've restructured our club and we restrengthened or reaffirmed the leadership of our organization: the general manager and the manager."
---