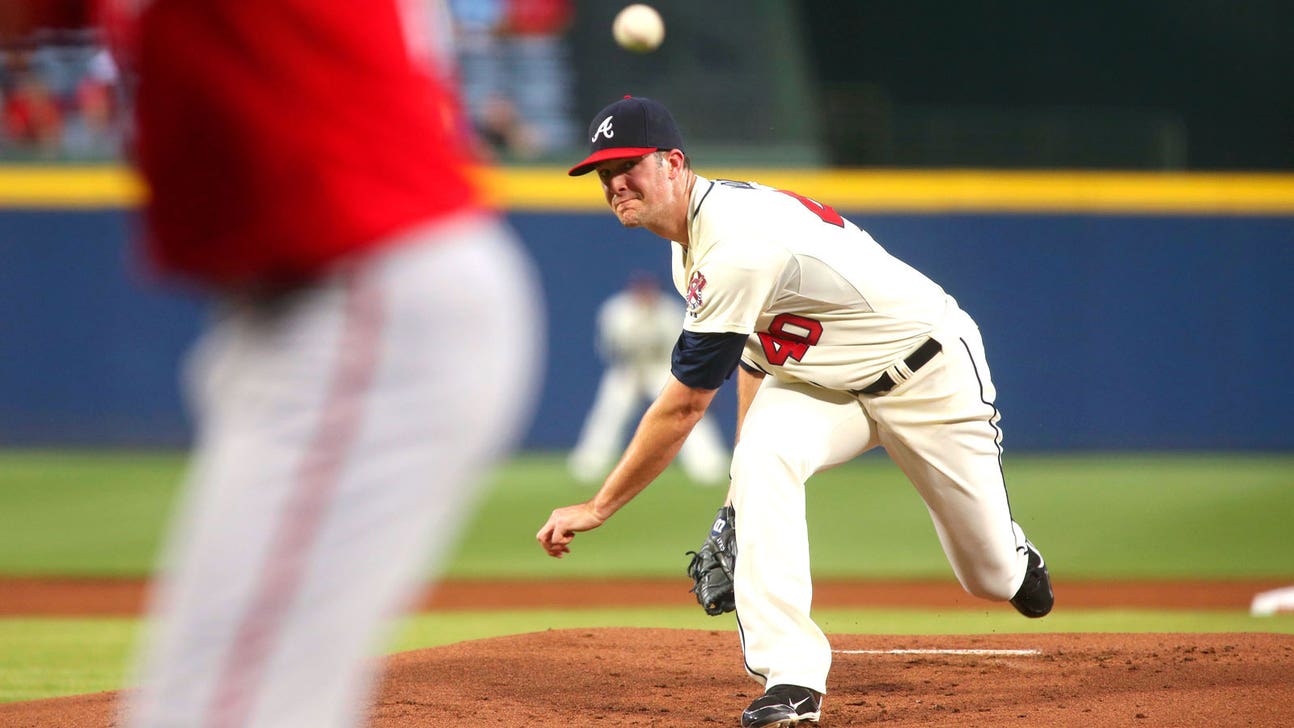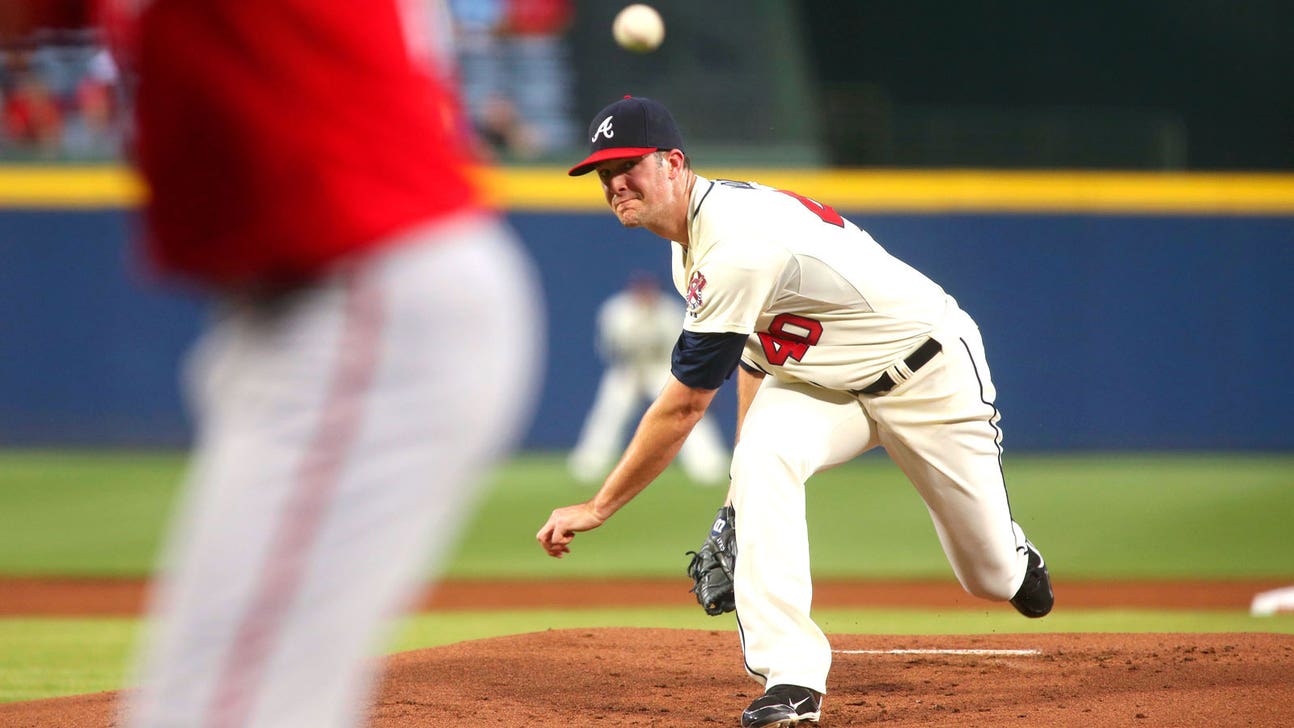 Braves' Alex Wood prepping for full season in starting rotation
Published
Feb. 2, 2015 9:41 p.m. ET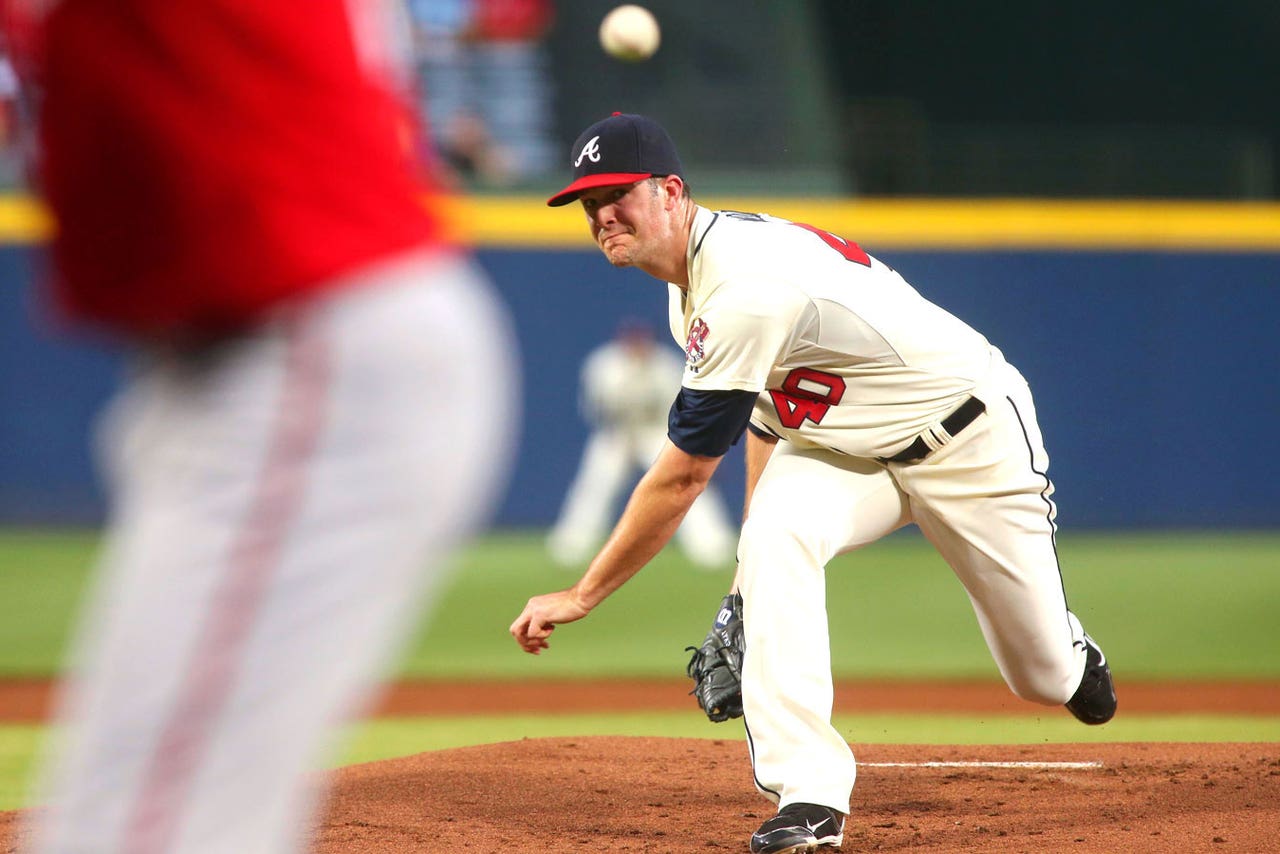 ATLANTA -- His arm is fine. Alex Wood can not stress this point enough.
Coming off consecutive successful seasons to start his career, the third-year southpaw enters the 2015 season as a top-of-the-rotation talent and probable cornerstone of a restructured franchise. Looking at the numbers over that stretch, he's safely in the conversation as one of the most productive under-25 pitchers in baseball: his 4.1 wins above replacement and 3.07 fielding-independent pitching placing him right alongside the likes of Gerrit Cole (Pirates) and Henderson Alvarez (Marlins) entering spring training.
Things have gone rather well -- rather quickly -- for the 2012 second-round pick.
Wood has heard the questions surrounding his lone missed start last season one too many times, though. He was scratched from his final start on account of a strained forearm, a commonly referenced precursor to a torn ulnar collateral ligament, an injury requiring Tommy John surgery, but he says a complication of that severity was never part of the thought process. It was a basic precautionary measure taken when his team was eliminated from playoff hunt. The end.
"I mean, I've had Tommy John before. You know when something serious happens," said Wood, who underwent the surgery two months before arriving on campus at the University of Georgia. "You just know."
After the season ended prematurely for the Braves, Wood took a couple weeks off before starting up his offseason workouts, laying off any upper-body weightlifting early on. By December, it was business as usual. As the annual trip to Lake Buena Vista, Fla., approaches, he's thrown approximately five bullpen sessions with zero setbacks.
The 24-year-old is hoping that's the end of the conversation as it pertains to his forearm or his elbow.
"I see all this crap about -- people talking about, 'Oh, forearm injury.' ... It's not like the front office is coming down and saying, 'Hey, Tommy John,' five minutes after hurting your arm. They're gonna say it's a forearm injury. That's the thing people don't think about," Wood said. "You play long enough and you know when something's serious and when it's not, when it's actually just a little strain in your forearm and you need two weeks to rest. And that's what it was. I was never worried about it at all.
"So it's funny seeing all this stuff. When people ask you and talk about it, it's like, 'No, man. I was 180 innings deep. I just tweaked my forearm a little bit.'"
Wood's 171 2/3 innings pitched were, by a wide margin, the most he's thrown in a single season in his pro career.
That was the reasoning behind the Braves using him out of the bullpen for 11 appearances when Mike Minor and Gavin Floyd returned from the preseason disabled list, preserving his arm as much as possible by way of an innings limit. Wood said he's preparing to tackle 200-plus innings in 2015, restructuring his offseason training program along the way: strength training three days a week, meeting up with teammates for training in the pool on Tuesdays and Thursdays and then conditioning and maintenance through full-body routines.
"From a workout regimen-wise, I think it was a lot different. I think I've been a lot smarter this offseason in terms of the amount of work," he said. "I've always been somebody that if I'm not doing something every day, I feel like I'm losing. I feel like every year you get older you start to learn the ropes. It's more about working smarter than anything."
With a boatload of wholesale changes, namely affecting the offense and farm system, the Braves might need every quality inning Wood can handle.
Manager Fredi Gonzalez made it clear in a conversation a couple weeks ago that he expects the pitching staff -- anchored by Wood, Teheran and, perhaps, fortified by newcomer Shelby Miller and Mike Minor -- to be the strength of his team. Gonzalez is not in the minority in that department, either. The 29th-lowest scoring offense in the majors lost three of its top four position players. But as it pertains to the team's young lefty starter, the odds favor an offensive resurgence of sorts.
Last season, the Braves provided Wood with the second-worst run support among all qualified MLB starters (2.75 runs per outing). The only pitcher with worse offensive luck was, coincidentally, Wood's new teammate and fifth starter candidate Eric Stults, while Teheran finished fourth-lowest in the majors.
He's got the right idea, though: Post another 2.78 ERA and a strikeout per inning, and good things will happen.
"Every pitcher's different, but for me, especially at this level, I think if you just worry about taking care of what you need to take care of on a daily basis and just try to be the best teammate you can and support the guys around you, you can't really control any of the other circumstances. So it's hard to get mad or say, 'Oh my God, they traded away three great hitters,'" Wood said. "We've also got some guys coming in that know how to play the game. ... Hopefully some days they'll be able to pick me up when I give up four or five (runs), you know?
"The only mindset you can have is to go out and put up zeros every inning. You do that, then they don't have to score that many."
Along with Gonzalez and other members of the organization this offseason, Wood's taking the glass-half-full point of view toward the offense. While president of baseball operations John Hart threw out the "not breaking up the '27 Yankees" line and Gonzalez gave the "Why not try something different?" angle, Wood, a self-proclaimed old-school enthusiast, said the fundamentals-focused brand of baseball fits his taste.
Atlanta's offense struck out more than all but three teams in 2014 while finishing 24th in on-base percentage. The expectations -- or maybe the demand from the coaching staff, including new hitting coach Kevin Seitzer -- are for those numbers to improve this upcoming season.
The loss of Jason Heyward, Justin Upton and Evan Gattis will likely undercut the team's power numbers significantly, but Wood pointed out that he'd rather face an offense stocked with superstars capable of punishing mistakes with the long ball than the teams that take a grind-it-out approach at the plate. He sees his own offense
"I'd rather go and face a team like, for example, Washington than go face a team like Miami. They've got guys like (Casey) McGehee last year: scrappy guy, contact guy. He's going to make you beat him with your best stuff. He's going to work you deep in counts and challenge you. And he's going to hit pitches that are good pitches," said Wood, framing his offense in a similar light. "A lot of the guys, the superstars and stuff like that, you make a mistake and they're making you pay every time. But you know that a lot of the time, if you can make quality pitches and throw it where you want to throw it, you probably have a good chance of getting them out. I guess that's with anybody, but those typically aren't the guys chasing balls out of the zone and getting base hits."
What that means for his run support and, in a macro sense, his record remains to be seen, but the important thing for Alex Wood is to remain healthy and on the same promising career track.
If that holds, everything else will begin to fall into place -- either this year or down the road.
---