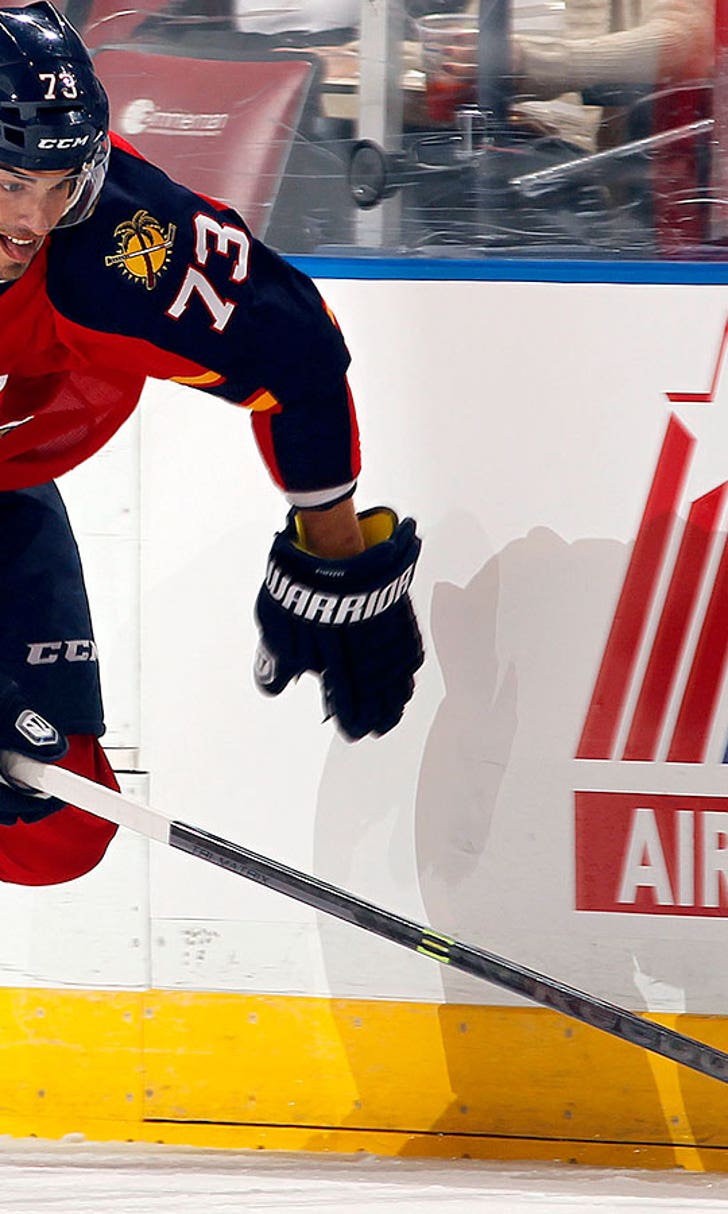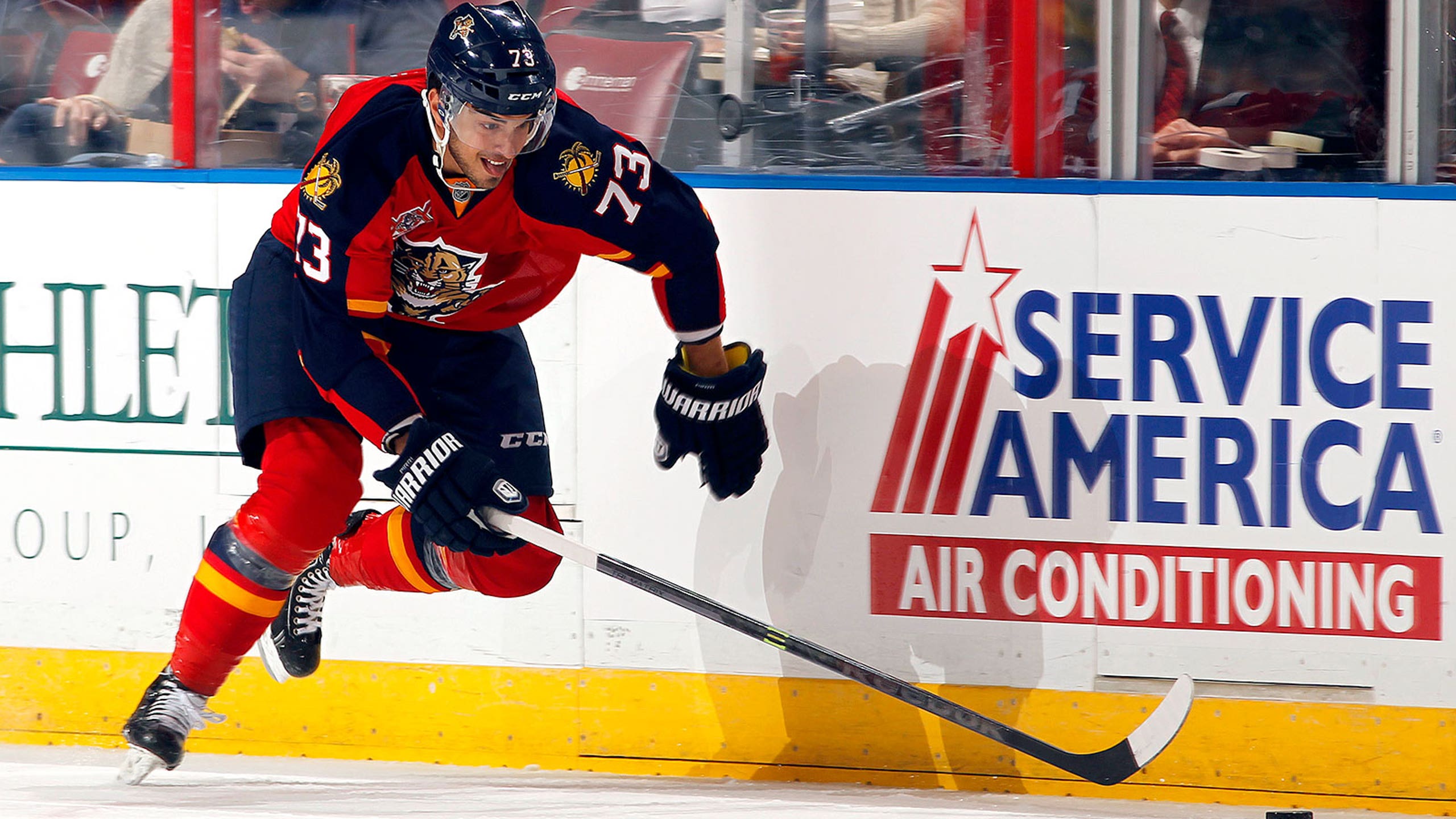 Brandon Pirri expected to return to Panthers lineup vs. Minnesota
BY foxsports • November 24, 2014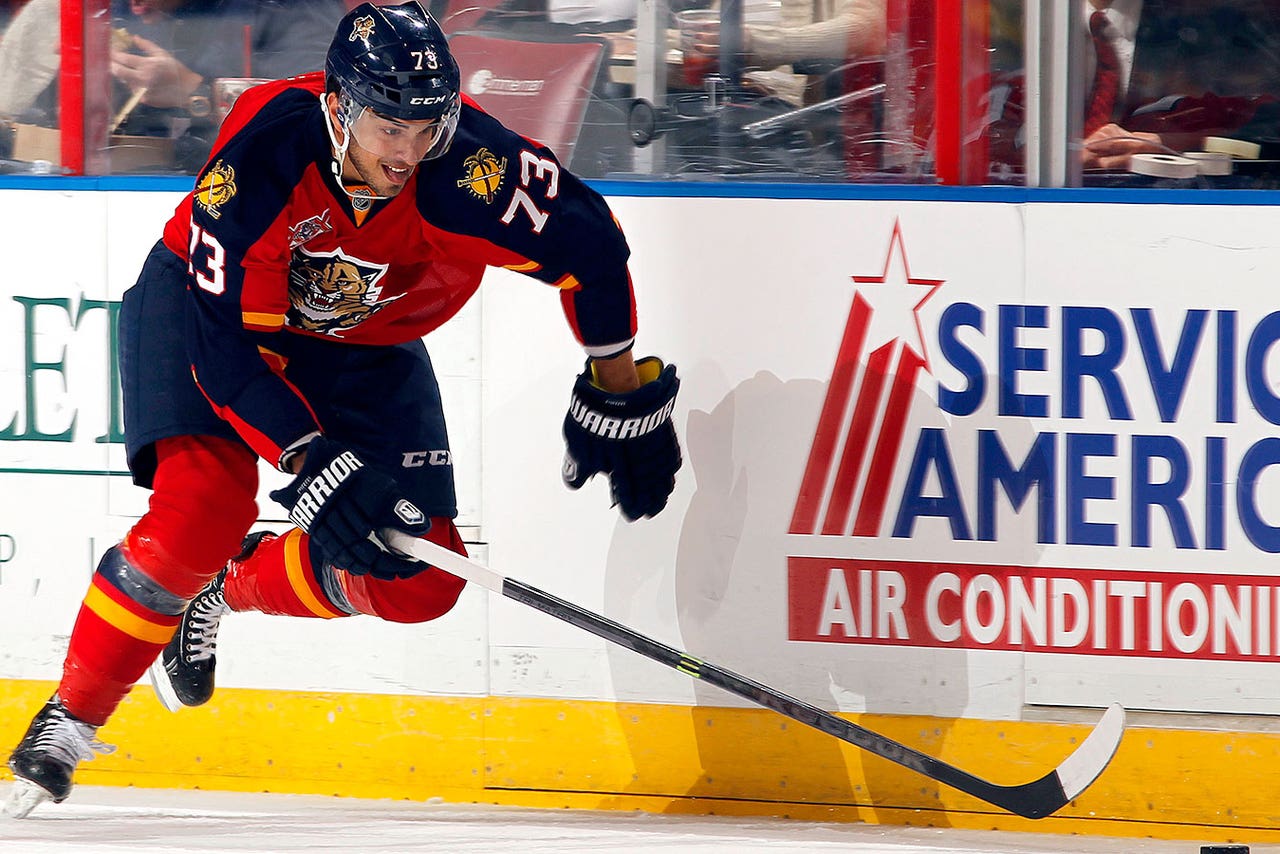 SUNRISE, Fla. -- Brandon Pirri is expected make his much anticipated return to the Florida Panthers lineup when the team plays host to the Minnesota Wild on Monday night.
The 23-year-old forward hasn't played since suffering a concussion in a 2-1 victory over the Arizona Coyotes on Oct. 30.
"I'm feeling really good," Pirri said after Monday's morning skate. "I took my time with this [concussion], you don't want to rush. You hear about guys getting that second [concussion] and that just delays the whole process. I took my time my time and tried to get in shape so I'm not hesitant when I get back."
In his second year with the Panthers, Pirri has notched three goals in four games. He had resumed skating over a week ago and accompanied the team on their recent four-game road trip.
In the 10 games since Pirri's injury, the Panthers have posted a 4-3-3 record.
A second-round pick of the Chicago Blackhawks in 2009, Pirri has recorded 16 goals and 30 points in 60 NHL games.
While head coach Gerard Gallant has yet to make his lines official, Pirri said he expects to center forwards Jimmy Hayes and Jussi Jokinen on Monday.
"I know Jimmy," Pirri said. "We have a little chemistry."
In addition to Pirri, Gallant also expects several other key players to return on Monday, including forward Scottie Upshall who sat out the last two games with a lower-body injury.
"They were out for an extended period of time and they're reading to get back," Gallant said. "They're real hungry. They skated hard the last four or five days."
You can follow Jameson Olive on Twitter @JamesonCoop or email him at JamesonOlive@gmail.com.
---