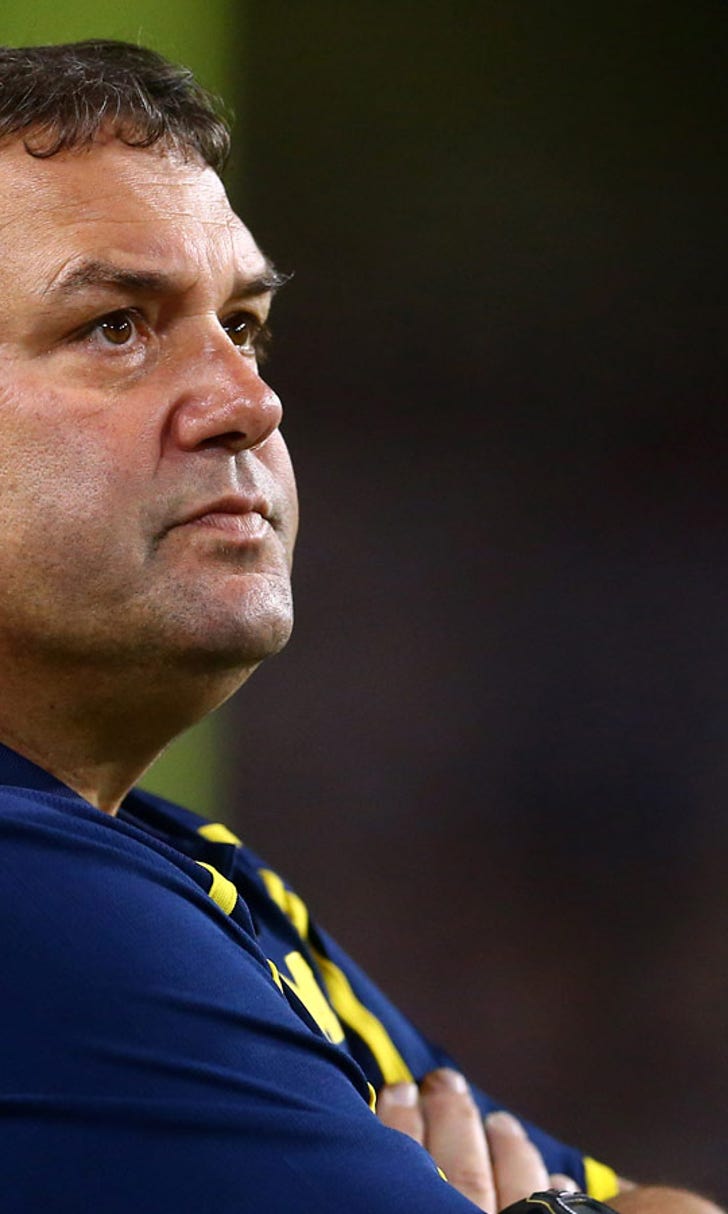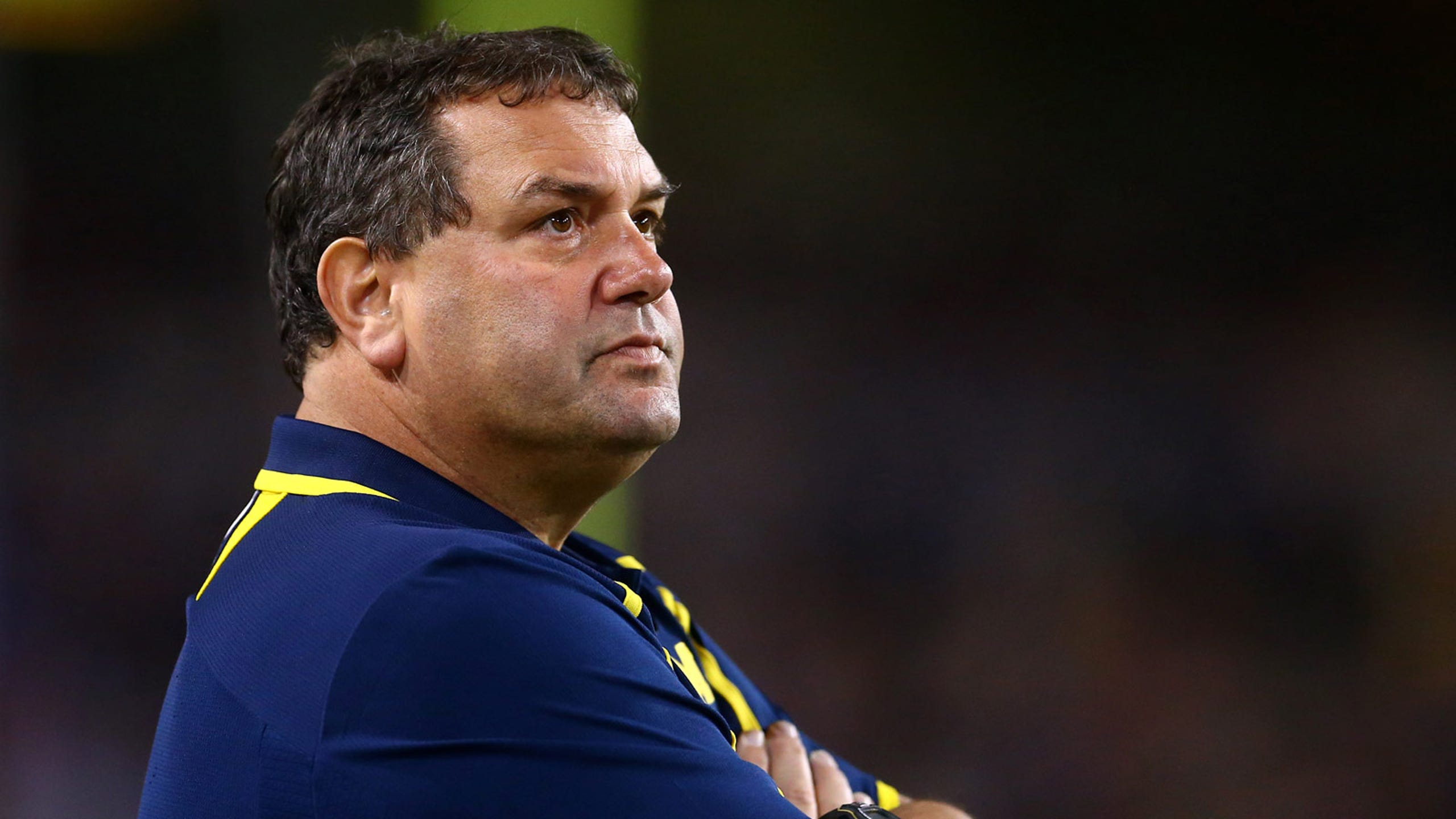 Brady Hoke could be getting a new title
BY foxsports • February 17, 2014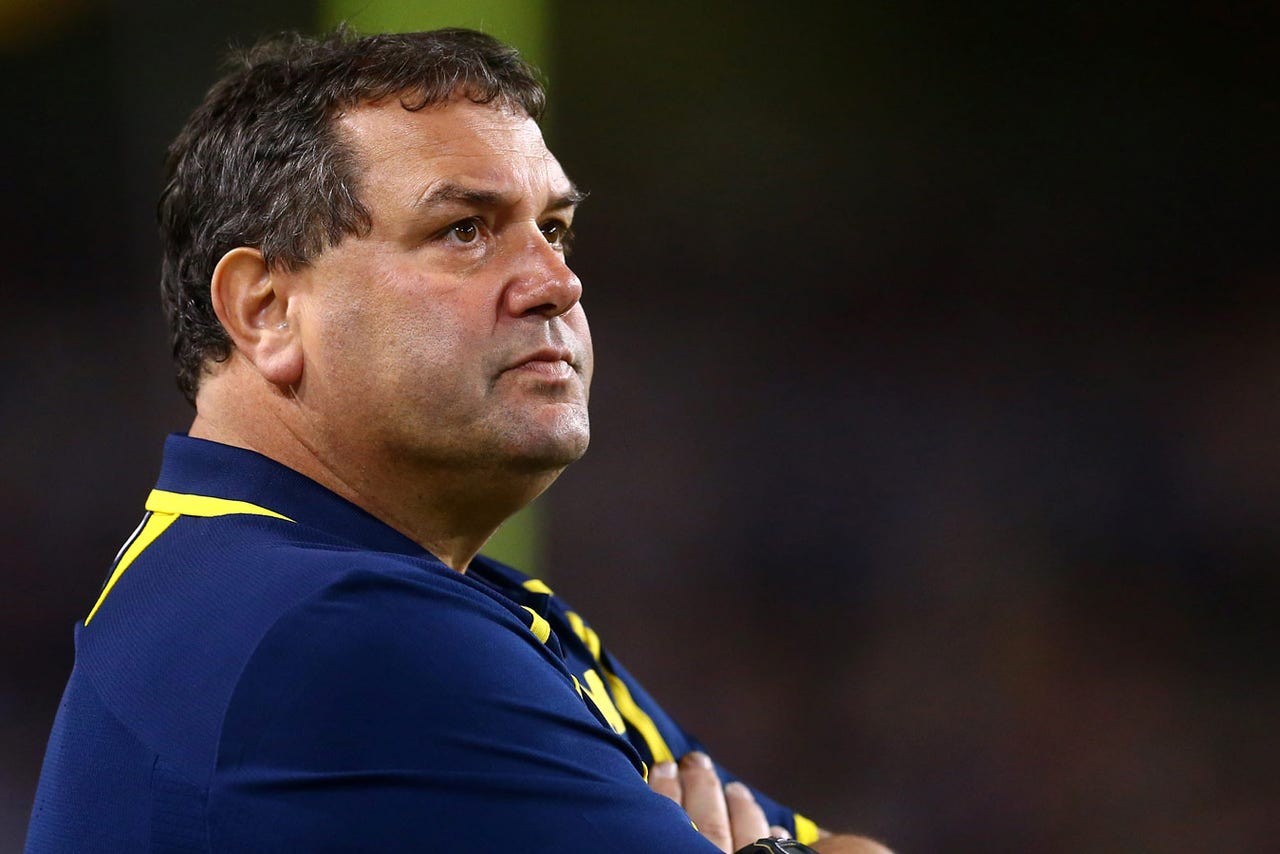 Brady Hoke is about to get a new title.
Unless Michigan's Board of Trustees decides Thursday to turn down a $10 million donation, Hoke will soon be the "J. Ira and Nicki Harris Family Head Football Coach."
Endowed positions have a long tradition at major universities, but they have tended to be more in the academic realm than athletics. In the last few years, several Ivy League schools have used the concept to raise money for their football teams, and it has started spreading to schools in the major conferences. Stanford has gone for it in a big way, using endowments for the head coach, both coordinators and the strength coach. 
Michigan isn't going that far quite yet -- although they would be open to offers. The Harris family's offer only covers one position.
"This is the first endowed coach position at the University of Michigan," reads a request for approval from Athletic Director Dave Brandon and Vice President for Development Jerry May. "The head football coach is responsible for preserving, enhancing and passing along the rich history and tradition of Michigan football to the next generation of student-athletes on the team.
"This endowed position will strengthen the program for years to come and ensure that future generations of student-athletes will continue to benefit from outstanding coaching and leadership."
While Michigan hasn't used an endowment for a coach before, the athletic department has been doing it for years. Hoke's football team prepares for games in the J. Ira and Nicki Harris Family Football Locker Room, and Brandon is offically the Donald R. Shepherd Director of Intercollegiate Athletics.
J. Ira Harris graduated from Michigan in 1959 and made his fortune working on Wall Street, specializing in mergers and acquisitions. His family foundation bought the naming rights to the football locker room for $2.5 million in 2003, and has also donated to several of Michigan's academic programs.
---