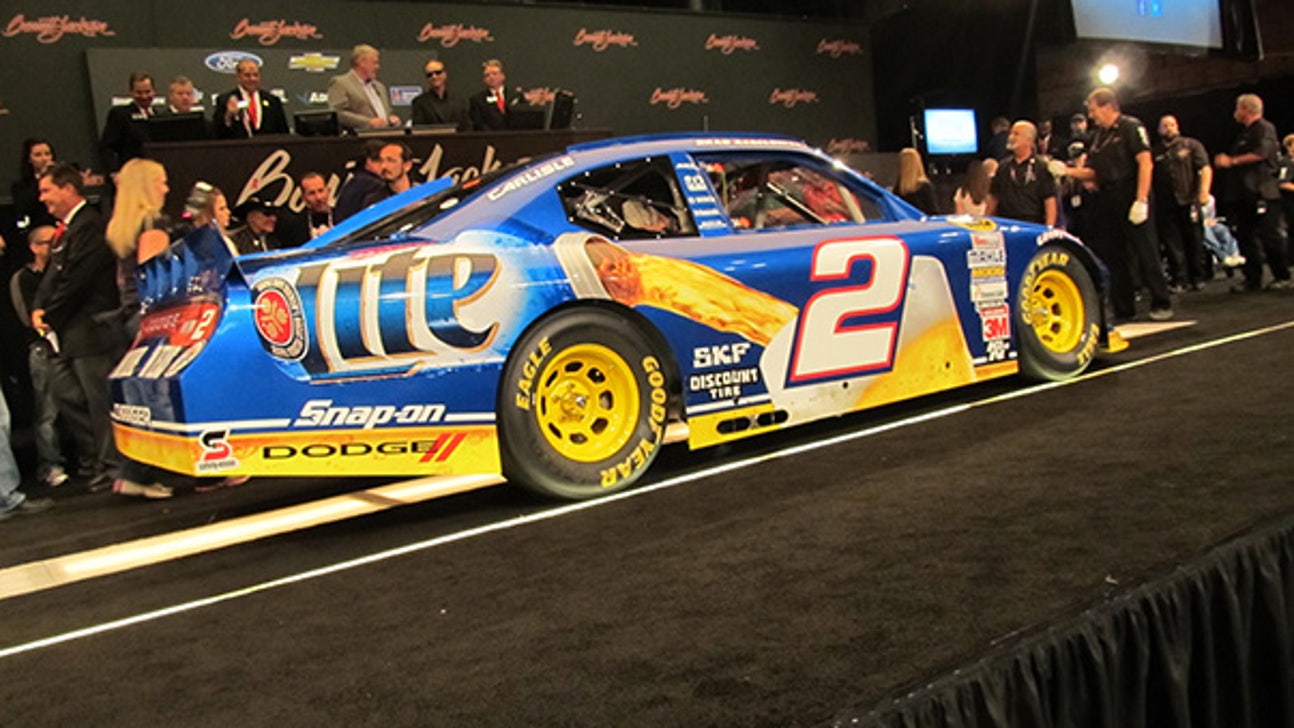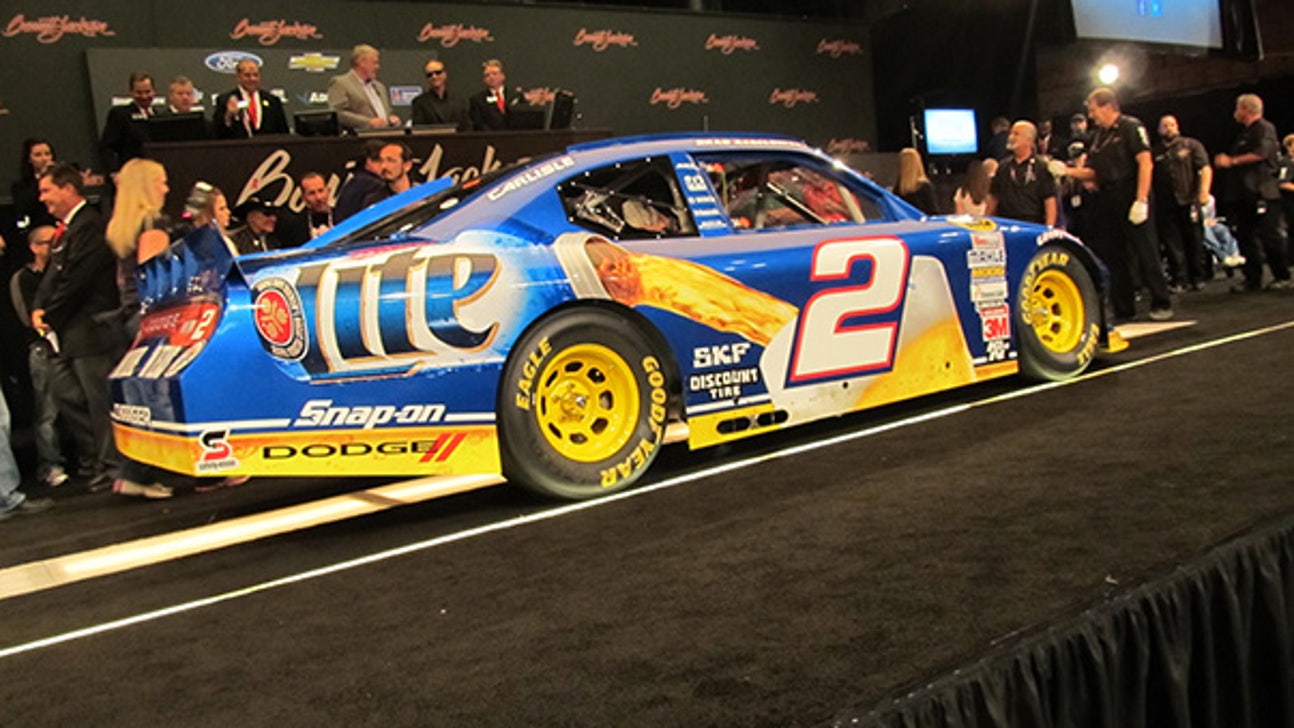 Brad Keselowski Car Sells For $500,000 At Barrett-Jackson
Updated
Mar. 4, 2020 11:41 p.m. ET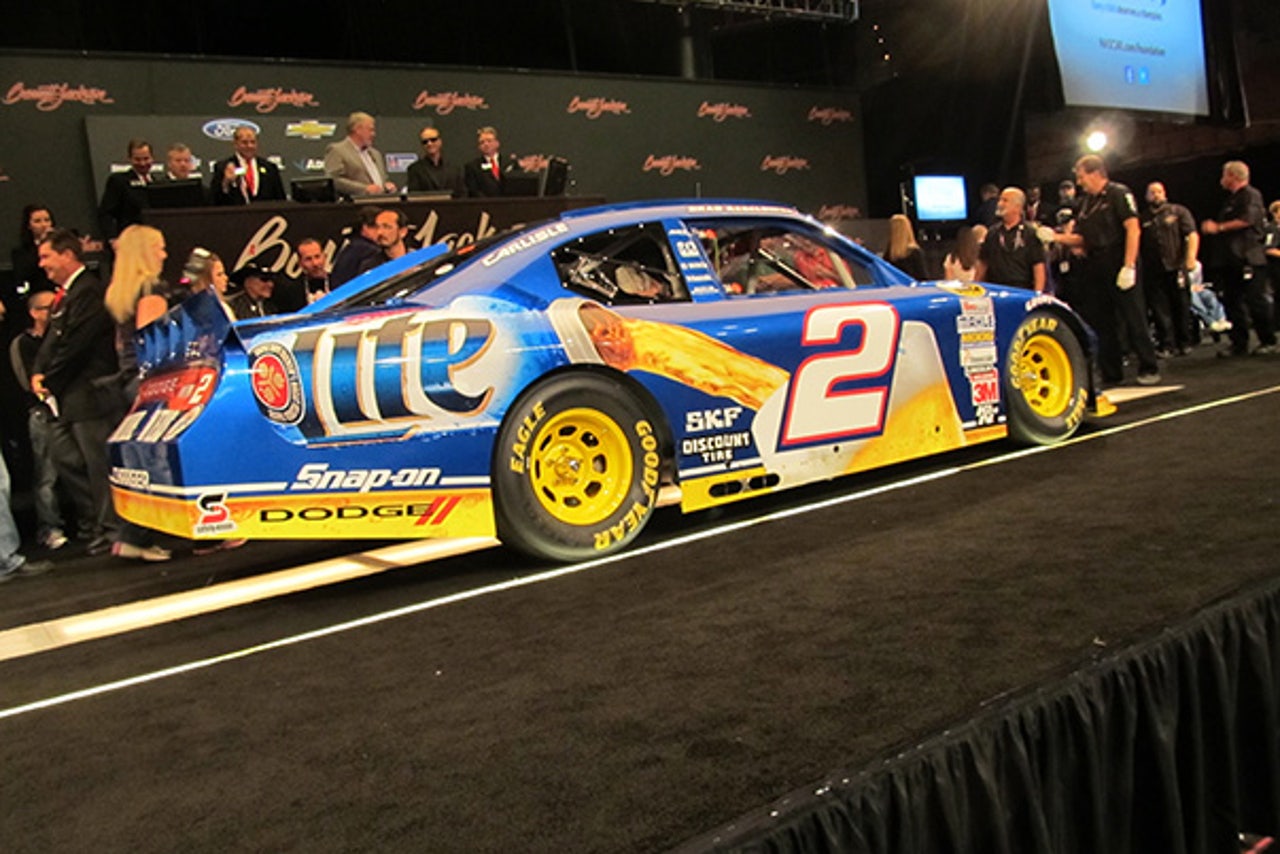 The No. 2 Miller Lite Dodge, run in the 2012 Chase race at Texas Motor Speedway, sold for $500,000 at Barrett-Jackson Las Vegas.
As was the case Thursday, charity cars continued to dominate the Friday action at the Barrett-Jackson Las Vegas Collector-Car Auction.
The big seller was a 2012 NASCAR Sprint Cup Series Penske Racing No. 2 Dodge Charger driven by Brad Keselowski last year as he drove to his first Cup championship. Donated by team owner Roger Penske, the car sold for $500,000 with all proceeds going to benefit the NASCAR Foundation, which involves itself in a variety of charitable efforts for children in need.
NASCAR President Mike Helton, himself an avid collector, was on hand to sell the car, along with NASCAR Hall of Fame driver Rusty Wallace. Helton is also president of the NASCAR Foundation and Wallace is a board member for the non-profit.
"It's a huge opportunity for the NASCAR Foundation," Helton said of the Barrett-Jackson sale in an exclusive interview with FOXSports.com
Helton noted that the NASCAR Foundation is one of many charitable efforts in the NASCAR community.
"NASCAR in general is proud of the whole industry," said Helton. "There's so many great efforts going on by car owners and drivers and track operators. The NASCAR Foundation is one of many but it's one, certainly,  we have a great deal of interest in doing the right thing with. The Barrett-Jackson folks are great --€" a community minded organization that helps us do this."
Helton called the sale "very humbling and rewarding -- we're very thankful to have the opportunity to bring this car in."
When asked for his estimate, Keselowski was well below the final hammer price. 
The high bidding also got the attention of Keselowski's Penske Racing teammate Joey Logano. 
Awesome $500,000 for @keselowski car. Damn. Can't wait to get out to Barrett Jackson some time. Ain't spending that kind of money though.

— Joey Logano (@joeylogano) September 28, 2013
Prior to the Penske Dodge sale, a Dan Gurney Signature Edition 2008 Saleen Ford Mustang GT fastback with fewer than 350 actual miles was auctioned off for $180,000 with all proceeds going to the Austin Hatcher Foundation for pediatric cancer. Hatcher died in 2006 when he was just nine weeks old. "Our loss birthed a mission to save thousands of others," said Hatcher's mother, Amy Jo Osborne.
---