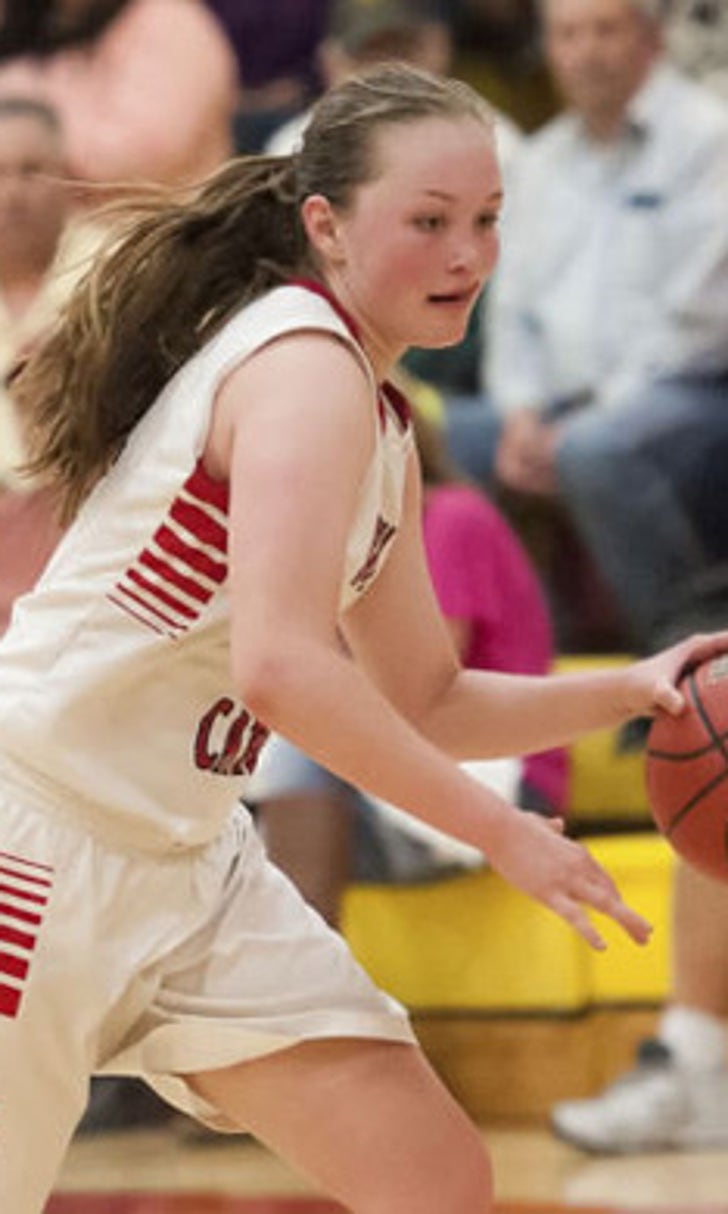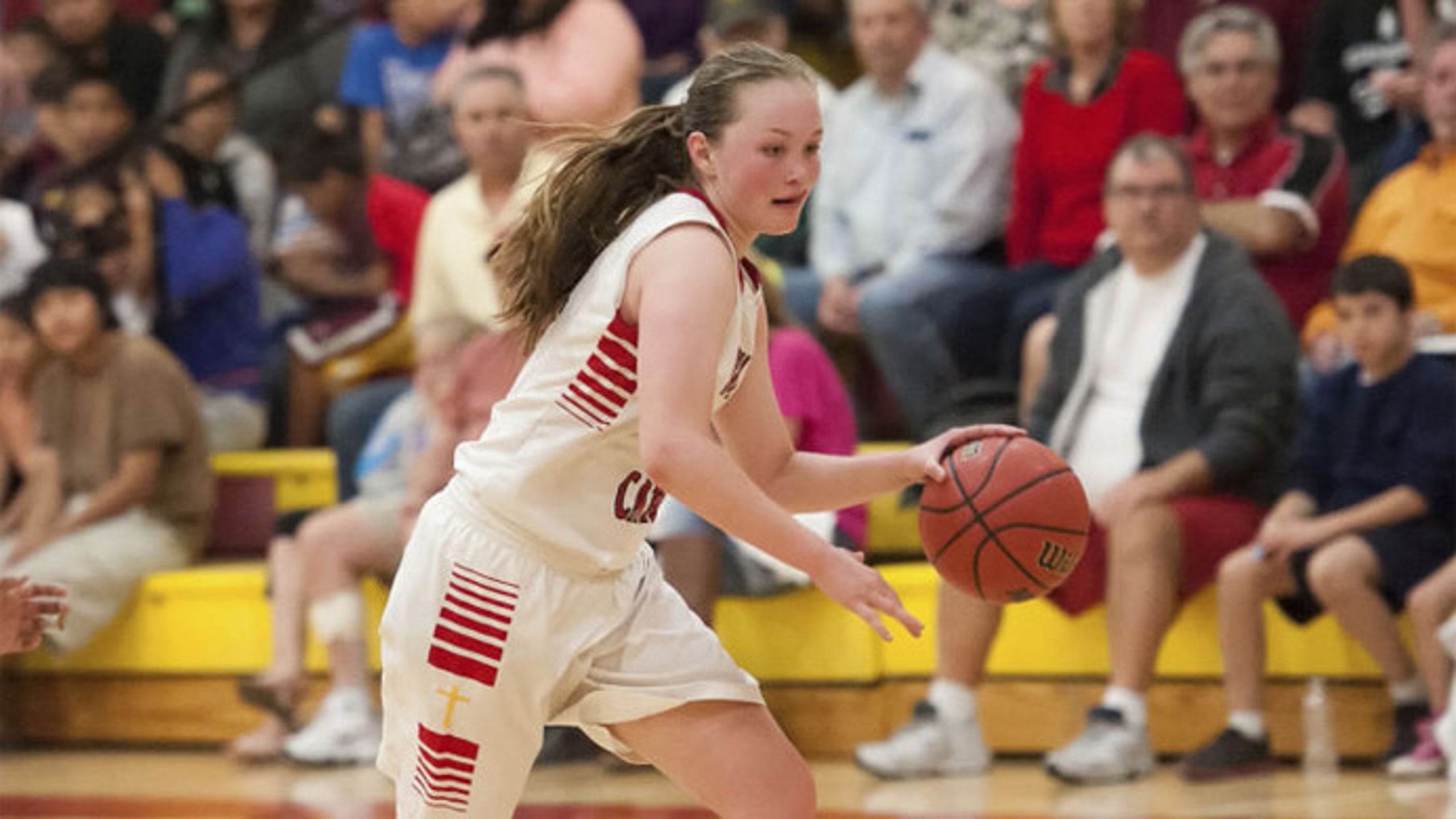 Boys, girls matchups in Division II finals offer differing stories
BY foxsports • February 28, 2014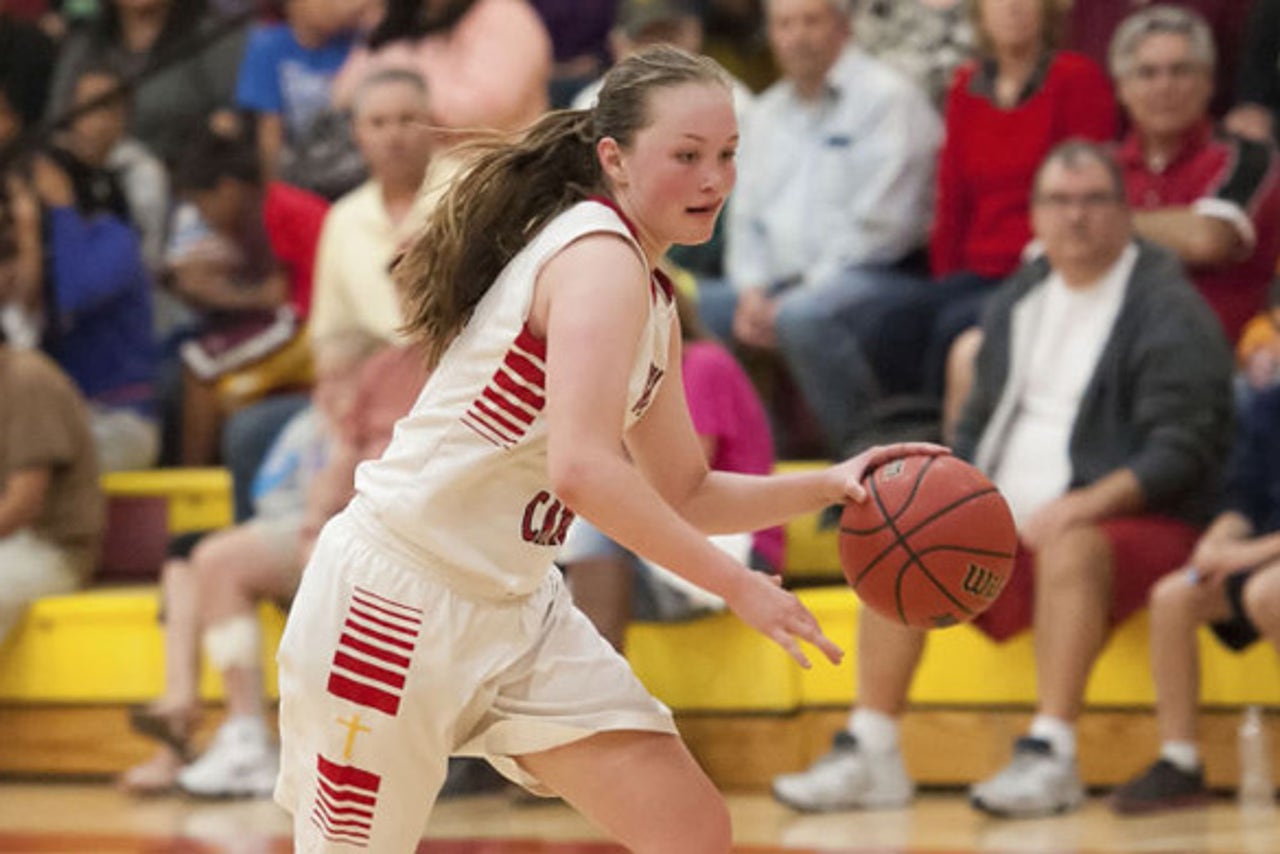 The word "unexpected" barely begins to describe Saturday's matchup for the Division II boys basketball state title.
On one side is Shadow Mountain, the eighth seed entering the state tournament. The Matadors, now 28-3 overall, had to escape No. 9 Catalina Foothills for a 72-70 win in the first round before stunning top-seeded Salpointe Catholic 75-66 in the quarterfinals and then edging No. 4 Cienega 63-60 in Thursday night's semifinals.
On the other side is third-seeded Flagstaff, less of a Cinderella story based on seeding but a team that needed one of the more bizarre endings in recent state tourney history to get to the finals.
In Thursday night's semifinals against second-seeded Tempe (the nominal favorite given the previous elimination of Salpointe Catholic), Flagstaff let a late 10-point lead slip away and ended up in overtime, where the score remained tied at the OT buzzer after a Tempe possession. But the officials opted to put 0.8 seconds back on the clock and allow Flagstaff an inbounds play from its own baseline, and a length-of-the-court heave found guard Trevor Johnson in the lane for a catch-and-shoot opportunity that he banked in, leaving the Buffaloes stunned as the Stallions celebrated a stunning 64-62 win. And all that came after Flagstaff had to mount a furious comeback to beat fourth-seeded Shadow Ridge 61-53 in the quarterfinals just to get the semis.
The two surprise finalists will meet at 11 a.m. Saturday at Jobing.com Arena, with the game to be televised on FOX Sports Arizona.
Shadow Mountain, coached by Jerry Conner, is led by a name familiar to many in Arizona: Michael Bibby, a sophomore guard whose father, former Arizona star Mike Bibby, is an assistant coach for the Matadors. The younger Bibby averages 19.2 points and 7.6 assists from the point guard spot, while sophomore forward Carlos Johnson leads the team in scoring at 20.3 points per game. Remarkably, Shadow Mountain -- a state power throughout the '90s that hasn't won a championship since 2000 -- has no senior regulars.
FOX SPORTS ARIZONA BROADCAST SCHEDULE
Saturday
9 a.m. -- Division II girls (replay on March 3, 2 p.m; March 18, 7 p.m.)
11 a.m. -- Division II boys (replay on March 3, 4 p.m.; March 18, 9 p.m.)  
1 p.m. -- Division I girls (replay on March 3, 8 p.m.; March 25, 9:30 p.m.)
3 p.m. -- Division I boys (replay on March 3, 10 p.m.; March 26, 8:30 p.m.)
5 p.m. -- Division III girls (replay on March 4, 11 a.m.; March 27, 10:30 a.m.)  
7 p.m. -- Division III boys (replay on March 4, 1 p.m.; March 27, 10 p.m.)
Flagstaff, coached by James Kirk, is now 29-4 overall this season. The Stallions have not won a state title since finishing unbeaten in 1975.
On the girls side, top-seeded Seton Catholic will play for its fourth state title in five years Saturday against third-seeded Cienega.
The girls game, also at Jobing.com Arena, tips off at 9 a.m., opening a full day of state championships on FOX Sports Arizona.
Seton, a traditional state power, is now 31-3 overall after advancing to the finals with a tougher-than-expected 58-47 win over No. 12 Buckeye in a game that was tied at halftime. The Sentinels defeated 16th-seeded Flagstaff 46-39 in the first round of the state tournament and beat eighth-seeded South Mountain 54-44 in the quarterfinals.
Cienega faced a debatably more difficult road to the finals, defeating 10th-seeded Saguaro 57-49 in the semifinals after having beaten 19th-seeded Notre Dame Prep 57-33 in the first round and then sixth-seeded Cibola 62-45 in the quarterfinals. The Bobcats have never won a girls basketball state title.
Seton Catholic, coached by three-time title winner Karen Self, is led by guard Heather Heild, a senior who averages 14.7 points and 5.3 rebounds per game, and fellow senior guard Julia Barcello, who averages a double-double with 13.5 points and 11.9 rebounds per game.
Cienega, under coach Paul Reed, brings a balanced team led by junior power forward Treyanna Clay (13.5 points and 6.3 rebounds), senior guard Gabby Banales (10.6 points) and senior guard Denesia Smith (9.8 points). The Bobcats are 26-1 overall this year.
---