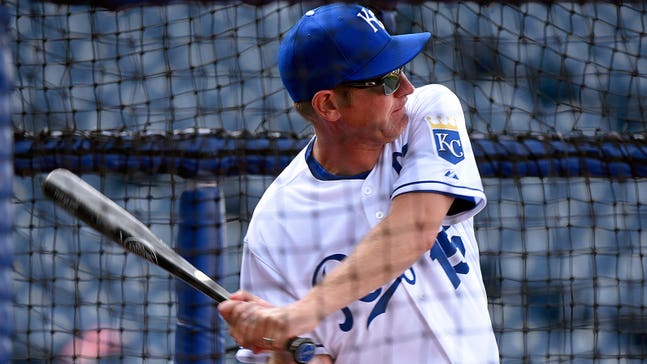 Bowyer talks SpongeBob, Kansas City Royals baseball surprise
Published
May. 8, 2015 5:00 p.m. ET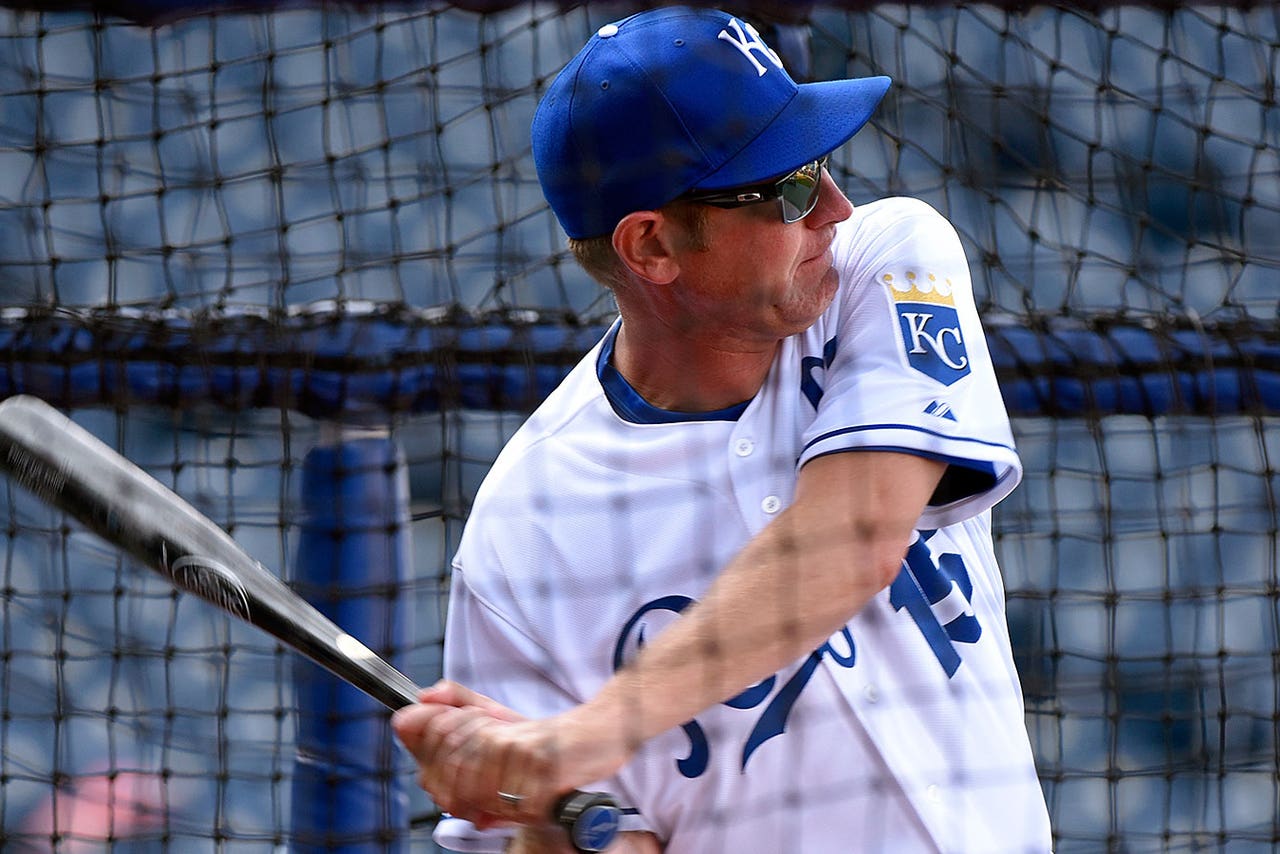 Clint Bowyer was looking forward to just attending Wednesday night's Major League Baseball game between the Kansas City Royals and the Cleveland Indians.
Little did he know the unexpected twist his night would take once arriving at the ballpark.
Bowyer, who hails from Emporia, Kansas and will compete in Saturday night's Sprint Cup race at Kansas Speedway, planned to watch the game like any ordinary, non-celebrity fan.
"I'm thinking, 'Go to the game, tailgate with friends in the parking lot, have a couple beers, take in a ballgame -- like everybody else and enjoy the night,'" Bowyer, an eight-time Sprint Cup race winner, said on Friday at Kansas Speedway. "Oh no, I showed up and they suited me up and we went and had batting practice, went to the bullpen and (Jeremy) Guthrie (Kansas City pitcher) threw some stuff at me. He threw a fastball by me and then a curveball."
And that's when Bowyer's night turned really memorable.
"Man, I'm telling you, when you stand in front of that baseball, it gives you a whole new appreciation for a professional level of ball like that -- holy cow," the Michael Waltrip Racing driver said in the Kansas Speedway media center. "Here I am, my knees are already buckled and I'm starting to get out of the way and by the time it hits the dirt, it's like 12 feet away from you. It wasn't even close."
"You know you're always looking for a younger demographic, and what a better way to attract that younger demographic. I can't imagine any younger kid not wanting to come to the SpongeBob SquarePants race. It's going to be a lot of fun."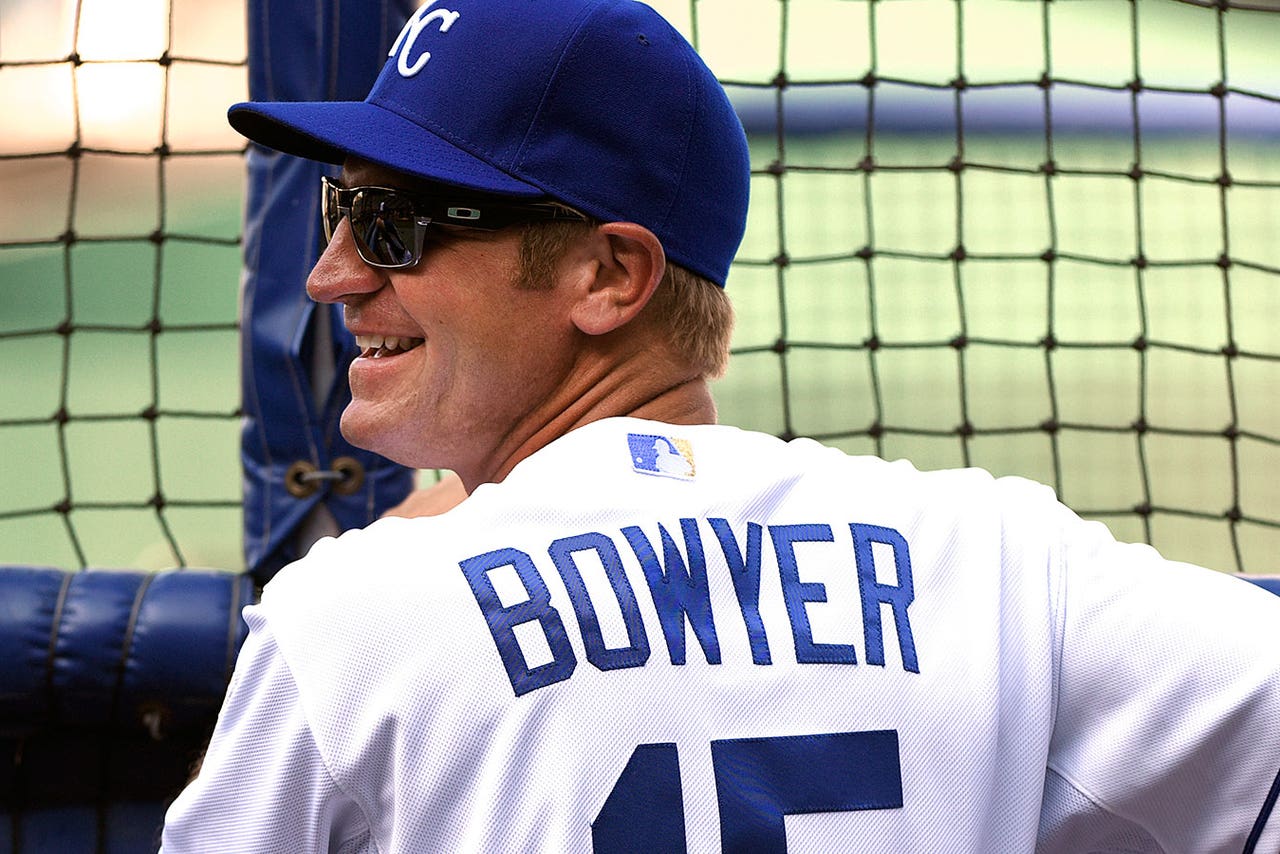 Clint Bowyer takes in the action from the Kansas City Royals' dugout.
---