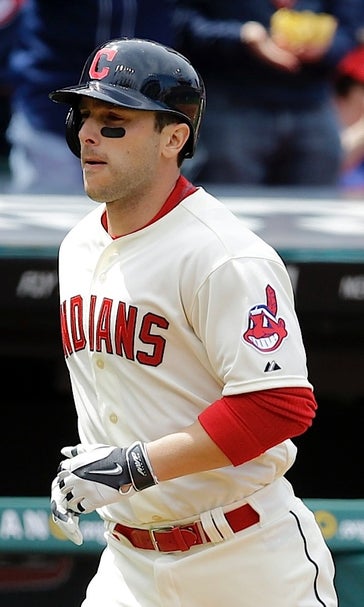 Bourn making progress from hamstring injury, Kottaras DFA'd
BY foxsports • May 6, 2014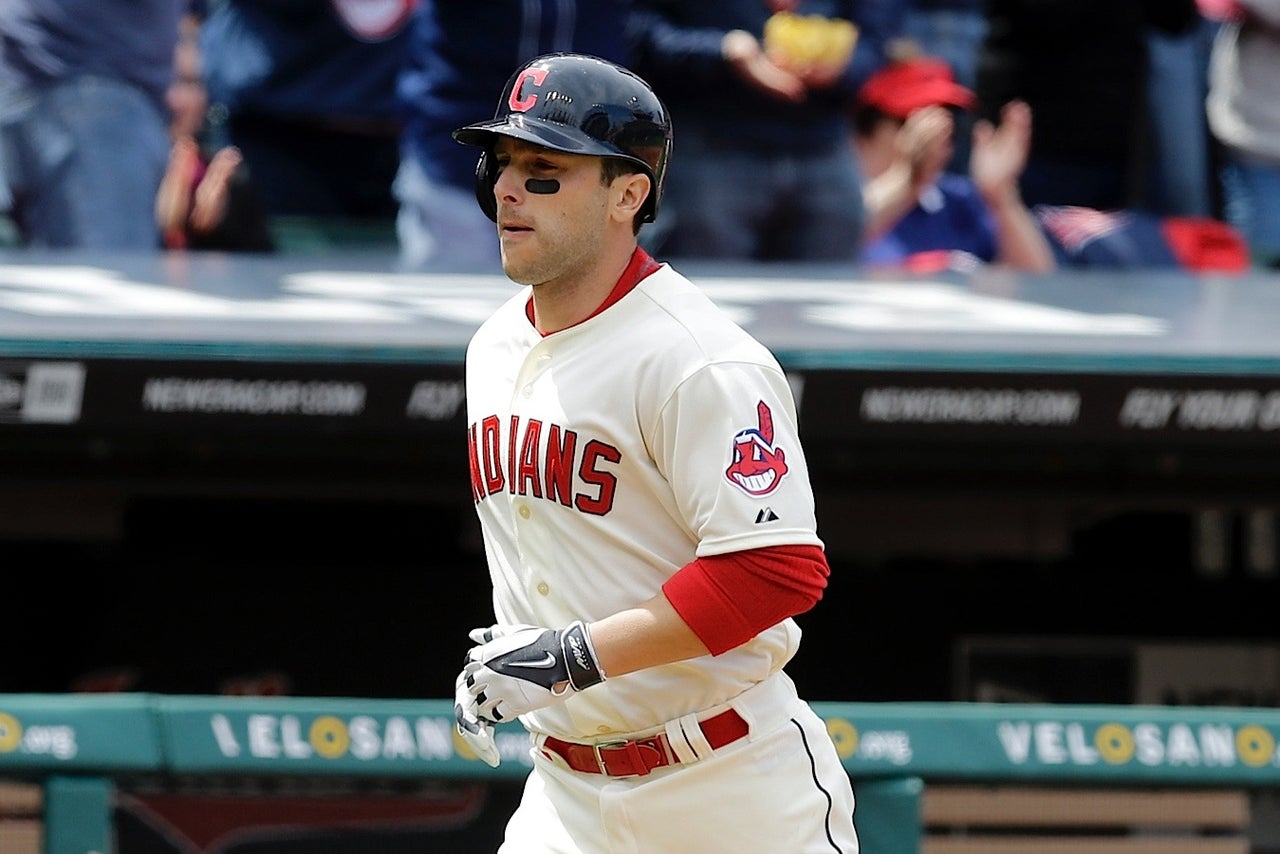 CLEVELAND -- After doing well in running drills on Tuesday, the Indians remain optimistic that Michael Bourn's left hamstring injury will keep him out only a few more days instead of longer.
Bourn took some swings in the batting cage the past couple days and felt fine. He also took some fly balls in the outfield Tuesday and will run the bases on Wednesday.
"We had a good talk today and hopefully the next couple days I will be ready to play," Bourn said. "The last time I could tell it was worse because it was sore the next day when I got up and I could just tell the strength of it wasn't the same. That wasn't the case this time."
Bourn has missed the last three games after tweaking his left hamstring during Saturday's game against the White Sox. He continues to think it is more a case of scar tissue breaking up than a strain. Bourn had hamstring surgery last October after injuring it the first time on the final weekend of the regular season. He then had a left hamstring strain during a spring training game on March 16 and missed the first couple weeks of the regular season.
"I was always asking if I had scar tissue but they couldn't feel any. Now I can tell where it's at," Bourn said. "That's the last ting to break up on you and it is happening during the season."
With Bourn's prognosis improved, the Indians ended up designating catcher George Kottaras for assignment in order to call up Josh Tomlin, who is the starting pitcher for tonight's game. Kottaras, who was called up from Triple-A Columbus on Saturday, homered twice in Sunday's 4-3 loss to the White Sox along with drawing a walk. He is the first player in Indians' history to homer in his first two plate appearances.
Terry Francona said that they didn't want to make the move with Kottaras but that there wasn't any other way to avoid it, especially with how much the bullpen is being utilized.
It's a tough conversation. We just couldn't figure out a way with Axe and Cody pitching 3-4 days in a row, we had to do it. We went round and round. That's part of why we did it so late.
MORE POSITIONS FOR CHISENHALL? Lonnie Chisenhall has taken grounders at first base for just over a week along with shagging some balls in the outfield. Francona said there is a possibility that Chisenhall could play first at some point this season.
"Ground balls aren't going to be the issue, it is going to be the reverse side of the infield and where to go," Francona said. "When you do it, it would be without spring training games which gives you a little bit of anxiety."
---