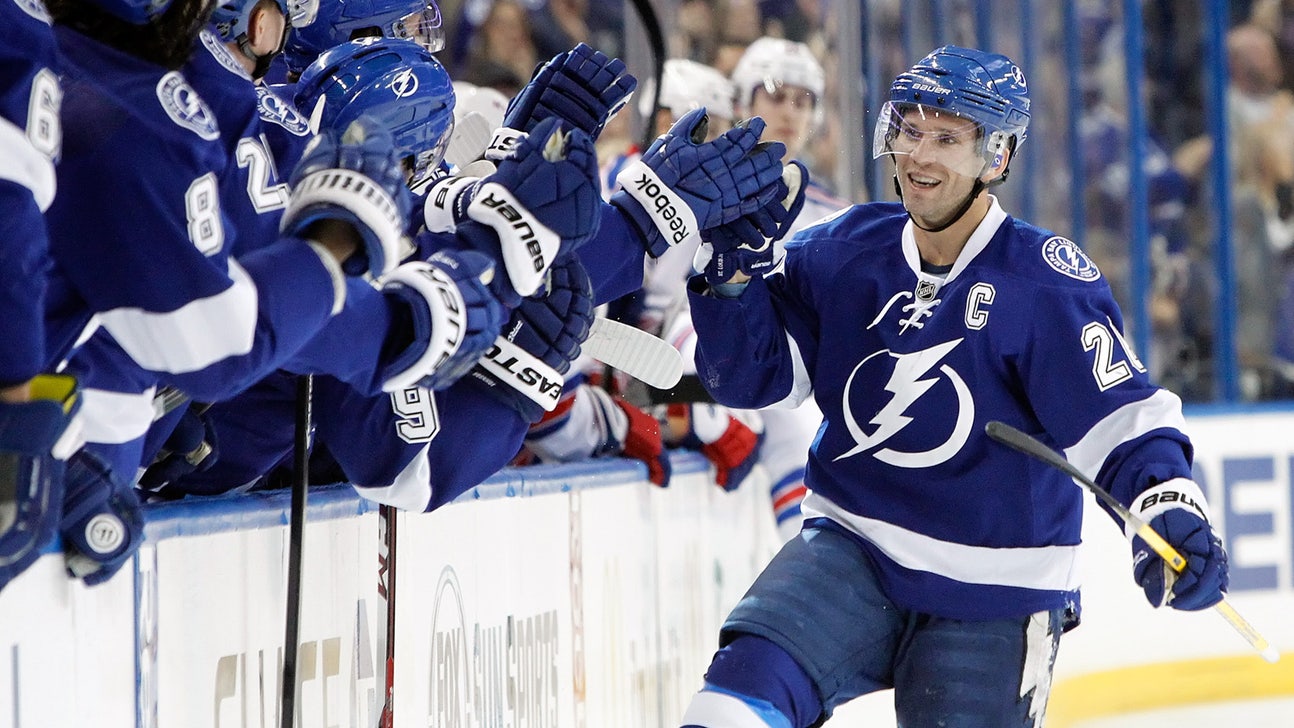 Bolts Bits: Martin St. Louis making case for Hart Trophy
Published
Dec. 17, 2013 11:46 a.m. ET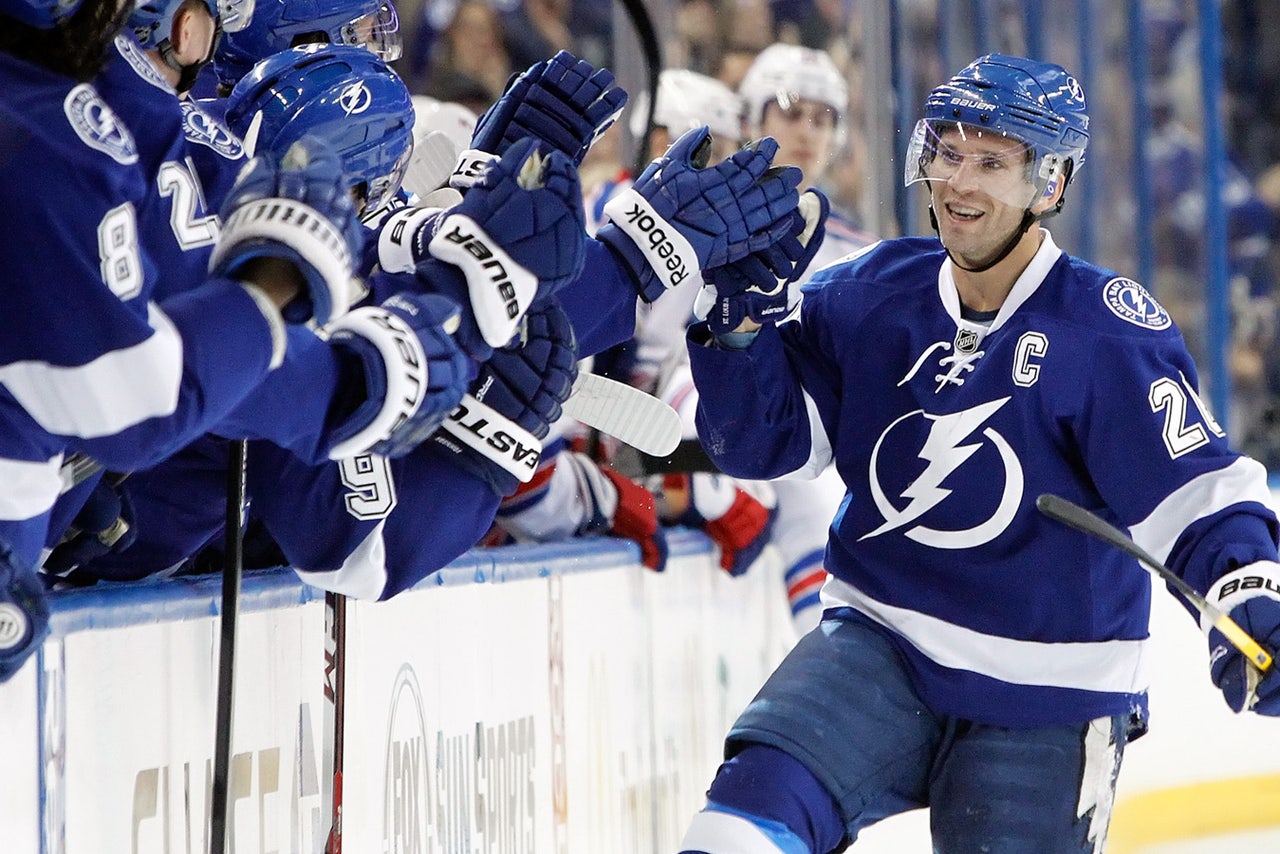 Amidst a team riddled with injuries, Martin St. Louis is showing qualities of heart.
Maybe that should be Hart.
The Hart Trophy, awarded to the NHL player judged most valuable to his team, often seems to end up in the hands of skaters who lead the league in goals or scoring.
If there's ever a season to look down from the pinnacle, this might be the year to do so.
Whereas many attributed St. Louis' success last year to playing alongside Steven Stamkos -- a factor that likely kept the 38-year-old from finishing as a Hart finalist despite leading the NHL in scoring -- that reasoning is largely absent this season.
St. Louis, a Hart Trophy winner in 2003, ranks 17th among NHL scorers with 13 goals and 17 assists in 33 games.
Since Stamkos suffered broken leg on Nov. 11, St. Louis has notched six goals, two of which have been game-winners, and 11 assists.
On Dec. 12 against Detroit, he came through with a rare shootout goal to score an extra point in the standings for Tampa Bay. St. Louis improved to 8-for-34 in his career.
"It was just one of those gut feelings," Lightning coach Jon Cooper said of selecting St. Louis for the shootout. "I'm glad, though, I went to him. It was big for us."
In games where St. Louis gets on the scoresheet, whether during regulation or a shootout, the Lightning are 5-2-2.
With 49 games left and Stamkos targeting a February return, there is still plenty of time for movement in the standings.
Stamkos may have lofted the Lightning among the Atlantic Division leaders, but reality is the Lightning are still a playoff team beacuse of their captain.
And if Tampa Bay remains so when Hart Trophy balloting begins, it may be difficult to look past St. Louis as one of the league's most valuable players.
SOCHI CALLING?
Another Bolt quietly vying for recognition: Ben Bishop.
The goaltender has risen among the league's best in his first year as a starter. He ranks second among his peers in wins (17), third in goals-against average (1.97) and fourth in save percentage (.933). Bishop's shares the league lead with five other goalies in shutouts with three.
Those stats are more than worthy of consideration for the Vezina Trophy as the league's top netminder. But in the short term, they could mean an invite -- and starting nod -- for Team USA at the 2014 Winter Olympics in Sochi, Russia.
Of those also under consideration, the Denver native's workload and numbers outpace other American netminders, and two appearances for the United States at the underappreciated World Championship probably would not be overlooked.
OH SNOW
Playing in Florida has advantages, but even the Lightning are not immune from winter weather.
After a 3-0 loss to the New Jersey Devils on Saturday, Tampa Bay was scheduled to fly to Detroit for a late Sunday afternoon contest against the Red Wings.
Except snow and freezing rain caused major delays at Newark-Liberty Airport. The team waited two hours on the tarmac and did not settle into their Detroit hotel rooms until 4 a.m.
"It's part of the deal, and it's what we signed up for," Cooper told the Tampa Tribune. "But we will never use that as any excuse."
Nor did they need to. The travel-weary Lightning defeated the Red Wings 3-0.
LOOKING AHEAD
Tampa Bay wraps up its three-game road trip Tuesday against the New York Islanders. The Lightning will then host the Nashville Predators on Thursday and Carolina Hurricanes on Saturday.
The Lightning will head south to take on their Atlantic Division rival, the Florida Panthers, on Monday Dec. 23 before enjoying a four-day Christmas break.
Erin Brown can be reached on Twitter @rinkside.
---