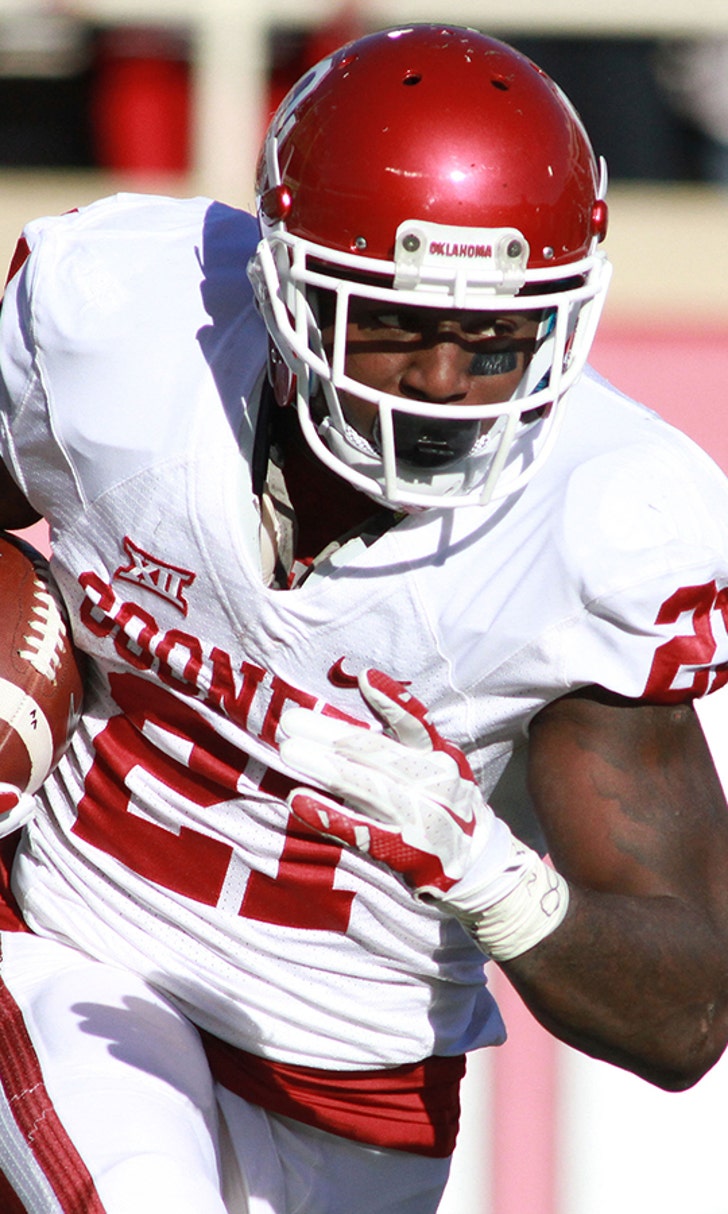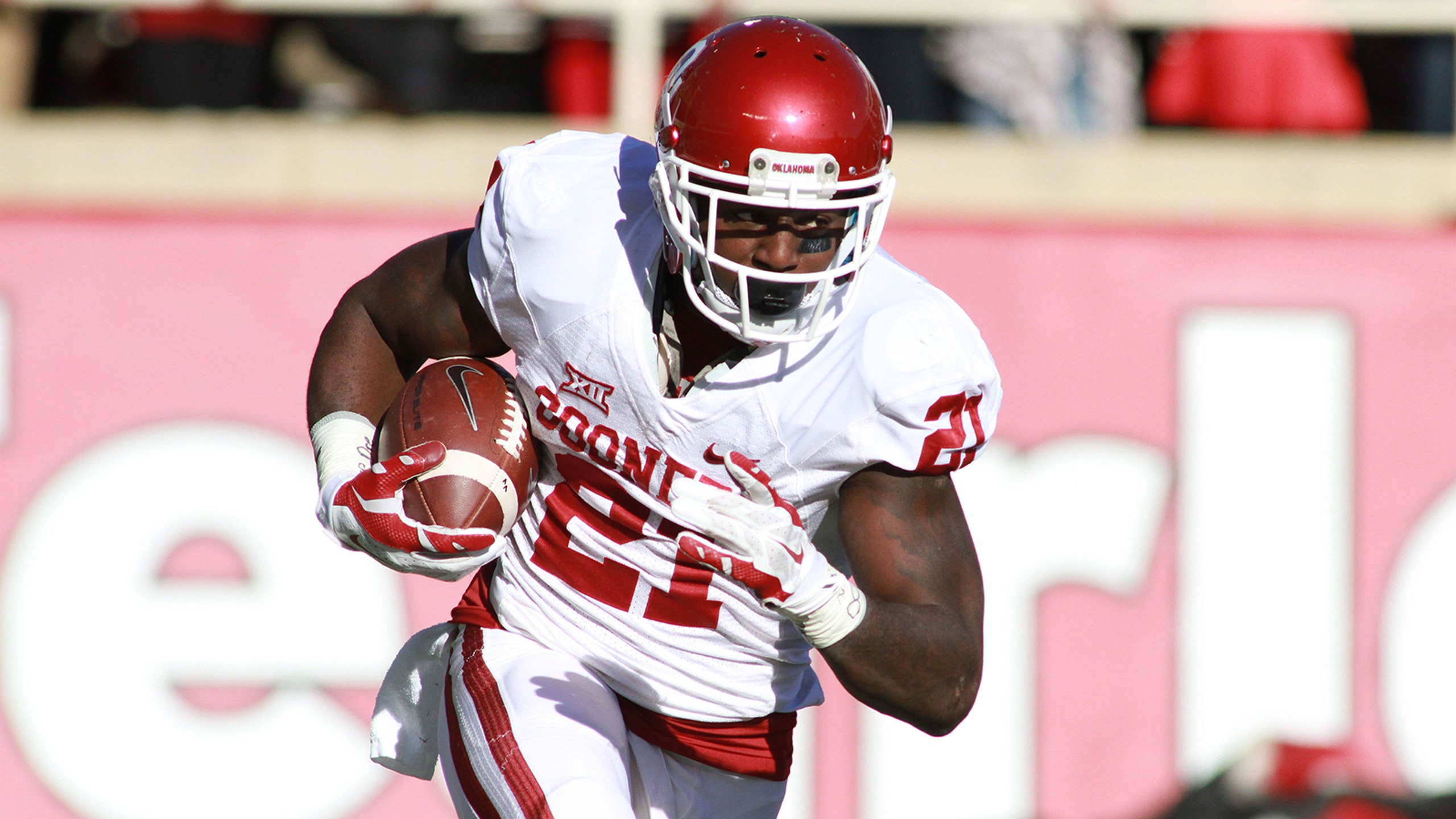 Bold predictions for Oklahoma vs. Kansas
BY foxsports • November 21, 2014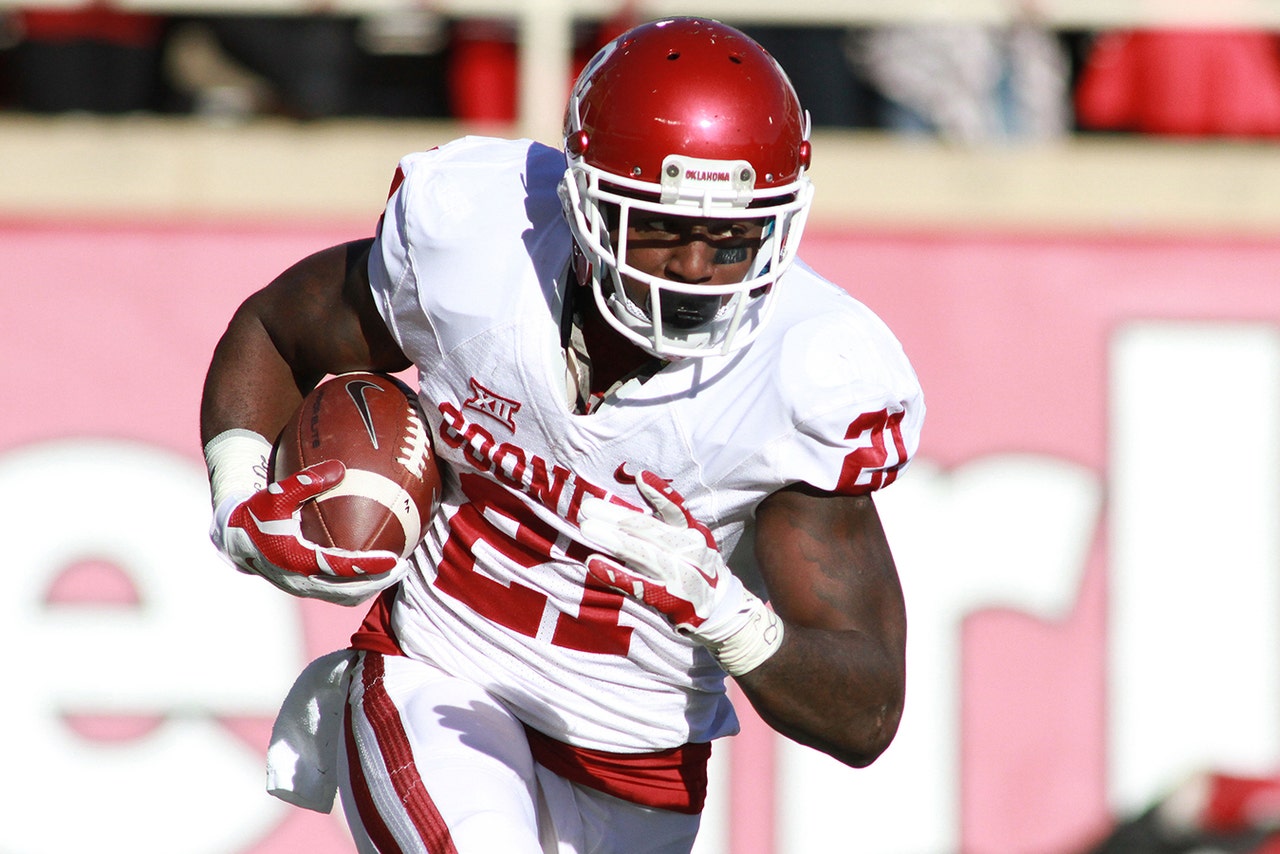 That's a nine-game run for the Sooners. Well, there's something to feel good about.
Now the question Saturday when Oklahoma plays another morning game is whether the Sooners will play like they are excited.
1. My guess is they won't.
That's one, and now here are 34 more predictions for the KU-OU game:
The Sooners are the better team, but it kind of feels like Kansas is having the better season. Yeah, that Kansas. The Jayhawks seem to have the momentum. The Sooners seems to be walking dead.
2. OU will start sluggish and it won't be pretty.
It's not like Kansas is on the verge of a BCS berth, but the Jayhawks aren't the worst team in the Big 12 either. Sounds silly to say that, but it's true. Kansas has been re-energized thanks to interim coach Clint Bowen. Speaking of which, 3. you'll hear a lot about that interim title. Bowen is pretty much the opposite of fired coach Charlie Weiss. He's younger and more energetic. 4. He'll be the coach at Kanas, permanently next season and the announcement will come this season.
But back to the Sooners. No reason to waste valuable internet space on Kansas football. They'll get plenty of attention come Big 12 basketball season. 5. It'll be rainy in Norman. Here's your forecast.
And that means OU 6. will run the ball a lot. Last week, OU had 18 running plays and 17 passing plays in the first half against Texas Tech. 7. OU will have 28 or more running plays in the first half against Kansas. 8. And 15 or fewer passes. 9. But it won't be perfect, not early on, anyway. 10. The Sooners won't go three-and-out on their first series, but 11. they won't score on their first possession either. 12. Kansas will score in the first quarter. 13. And lead at some point in the first half.
14. You'll panic. For no reason, really. Honestly, it's not like this game is going to be the determining factor on whether the Sooners move on to the playoff or get in a big-time bowl game. 15. It will take at least a half for the Sooners to look interested and 16. you'll still be concerned when this game is within two possessions in the fourth quarter.
Other things you'll see Saturday:
17. Samaje Perine will have more than 100 yards rushing.
18. In the first half
19. Alex Ross will have a run for more than 40 yards.
20. So will Cody Thomas.
21. OU will run for more than 250 yards.
22. But pass for fewer than that.
23. Kansas will have a 100-yard rusher.
24. But not a 200-yard passer.
25. This is also the game where we get reacquainted with Eric Striker. It's been a long time since he's been a factor. 26. Count on Striker getting a pair of sacks. It's also been awhile since the Sooners have had an interception. 27. They'll get two on Saturday. 28. And you won't see Mike Stoops or Bob Stoops screaming at any players on the sideline.
You won't see Trevor Knight either, 29. but you will see Sterling Shepard. 30. He'll start. 31. And catch a touchdown pass.
32. Nothing about this game with Kansas will make you feel better about the Sooners' season. But that's OK. You shouldn't look to Kansas to make things right in your world anyway.
OU is building toward next season, 33. which is something you never thought you'd say. Seems weird to even write it. 34. But it's true.
2015 starts Saturday in Norman with a 35. 20-point plus win over the Jayhawks.
Last week's record: 19-14-2
Overall record: 167-163-16
---